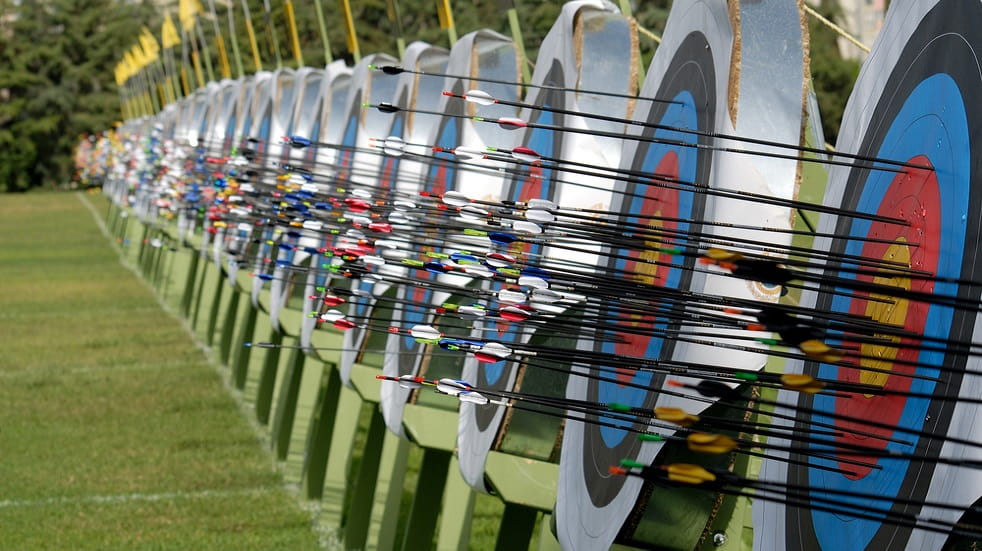 6.30pm to 10pm, Thursday 14 June 2018
All are welcome!
This event has been arranged with the co-operation of the Supermarine Bowman Archery Club. It is planned to rotate 30 persons through Archery appreciation under the instruction of professional, qualified instructors. However there is an age limit for the Archery, 16 years and above. At the start of the event there will be a BYO (bring your own) picnic for all attending, partners, friends, observers and non-participating persons are all invited to join a social picnic (indoor or outdoor depending on the weather). The Bar will also be open during the evening.
Please come along and support this event to meet like minded people - overall numbers are not restricted. The event will start at 6.30pm with the picnic and Archery classes will start at 7pm.
Price
Free, but donations to Group funds welcome
Supermarine Sports and Social Club, South Marston, Swindon SN16 9NG
Please log in to see contact details.
Not a member? Join today and save items for later.
Interested?
Use the link below and the event organiser will receive your contact details.