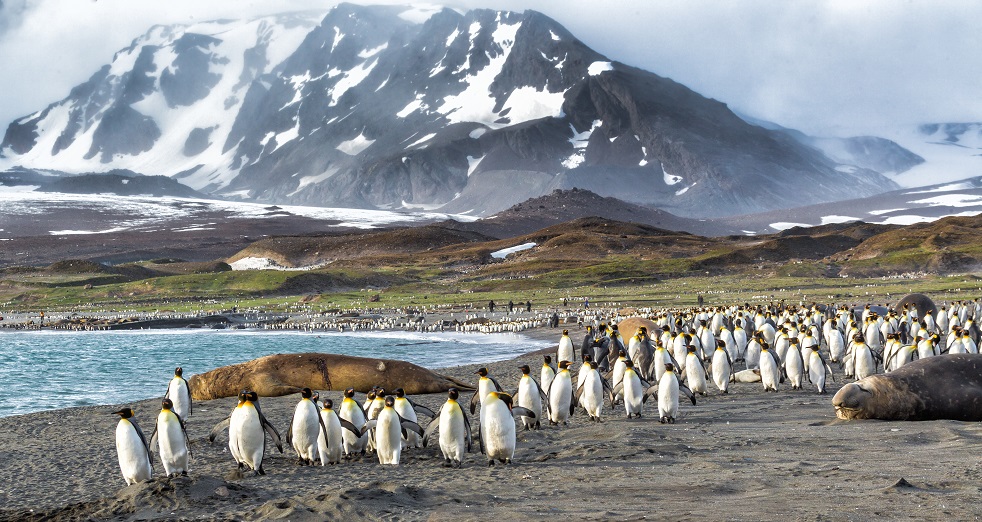 7pm to 9pm, Thursday 22 July 2021
Welcome back to all our members and guests.

If you were unable to make our last event why not try to attend this one.

We have arranged another fascinating high quality Talk and Presentation called "In The Footsteps Of Shackleton" by Eddy and Pam Lane. We welcome back Eddy and Pam Lane, Wildlife and Travel Photographers who are based in Calne, Wiltshire.

Eddy and Pam are passionate about Wildlife and Travel and will be sharing this passion through their talk.

Tonight they will be presenting Images from two expeditions to the Falkland Islands, South Georgia and Antartica featuring extensive Wildlife and Landscapes of the South Atlantic and the history of Exploration.

They are all high resolution digital images and they also provide their own projection equipment along with mounted prints for display.

They give Talks to Photographic Societies, Camera Clubs, Charities, Educational and other Organisations in the UK. Eddy is a PAGB Judge with many years experience of Judging Competitions and Exhibitions all over the country. They have each won International Photographic Awards and their talks combine images from them both.

This event will last approximately 1 hour 30 minutes with a first half around 1 hour and the second half lasting 30 minutes plus time for questions and answers.

This promises to be a fascinating talk and we hope to see you there, everyone is welcome.

Free parking is available to the rear of the hotel.

Refreshments will be available as usual under the arrangements made by the hotel.
If the weather is fine after we could enjoy a drink in the garden.
Price
Free
The Marriott Hotel Pipers Way, Swindon, SN3 1SH
Please log in to see contact details.
Not a member? Join today and save items for later.
Interested?
If you'd like to attend this event please log in and use the button below to send the organiser your details.