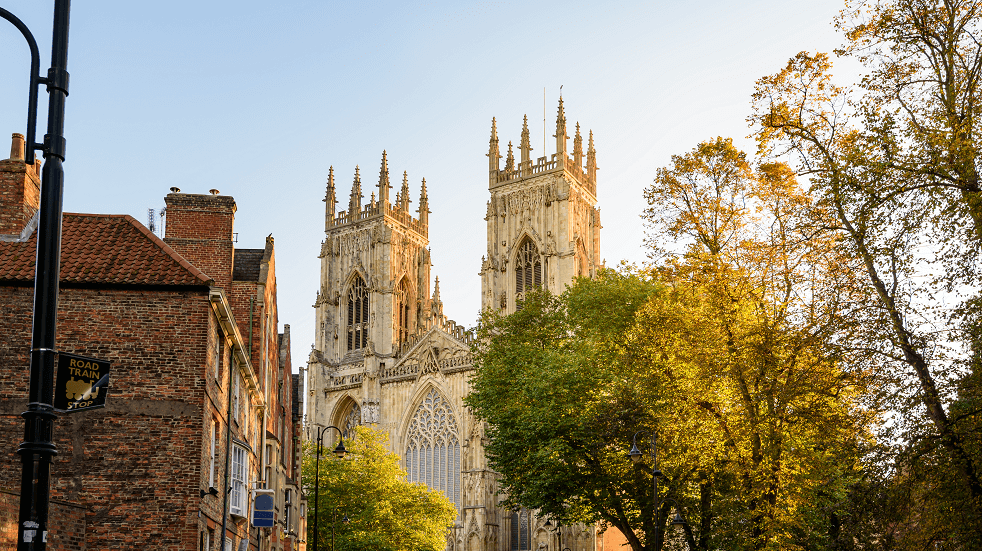 8pm to 9pm, Wednesday 16 December 2020
The Unusual and Beauty of York Minster-a talk by Ivan Martin

Ivan Martin, a former York Minster guide and a York Group member will present an illustrated talk on Zoom.
The talk takes a tour around the interior of the Minster, highlighting unusual features and their stories that many visitors are likely to miss, or are unaware of. The talk is concluded by showing a series of photographs set to music, which illustrate the beauty of the building.

To take part in a Zoom meeting you need to have a computer with internet access, camera and microphone, and to download the Zoom software.
Those York Group members who have provided an e-mail address will shortly receive instructions by e-mail on how to join our virtual club nights. If you wish to join the talk, whether you are a York member or not, and have not previously provided an e-mail address, then please contact Elaine Allman as below.
Price
Free
Please log in to see contact details.
Not a member? Join today and save items for later.
Interested?
If you'd like to attend this event please log in and use the button below to send the organiser your details.