About bar
Event Date:
Saturday 10 October
|
Venue:
RHS Bridgewater, Worsley, Manchester, M28 2LJ
|
Ticket Price:
£5 per ticket (saving £4)
|
Boundless Events COVID-19 (Coronavirus) Message:
At Boundless, we put members first and want to reassure you that our members and volunteer safety is our primary concern during the current situation. Unfortunately, this event has been cancelled. You can find more information within the FAQs.
General Content
45% off the price of admission (saving £4 per ticket)
Member-only area with free member goodie bags, RHS prizes and giveaways
Free garden guide book worth £4 (one per member who books tickets)
Free guided tour of the garden
Tickets only £5 each
Join Boundless for the day and be some of the first people to see the largest gardening project in Europe. RHS Garden Bridgewater is set to open up in summer 2020 and will be one of biggest walled gardens in the UK.
Named after the historic Bridgewater Canal which runs along the southern end of the site, RHS Garden Bridgewater is situated on the former estate of the First Earl of Ellesmere, who built Worsley New Hall in the early 1840's. This once in a generation project will see the Royal Horticultural Society take inspiration from the heritage of the site and transform it into a world-class garden, designed by award winning landscapers.
Work has already begun on the restoration of the 11 acre Walled Garden, one of the largest in the UK, the 4 acre historic lake and management of the extensive 70 acre woodland. Leading landscape architect Tom Stuart-Smith has been appointed to create the overall masterplan for the garden and Harris Bugg Studio will design the new Kitchen Garden.
This is a new venue for the RHS and the gardens will be newly planted and not fully established so you will get to see the garden in its infancy. The venue will have a visitor centre, cafes, plant centre and shop.
Boundless members' area
The Boundless team will be on hand in our exclusive members' area with everything you need to have a great day – they'll help out with any info you may require and will be dishing out maps, your free guide books (worth £4) and kids' activity packs. Plus your name will be entered in the free prize draw for all kinds of RHS seeds and goodies.
Tours
When you arrive at the members' area, why not book onto a garden tour? You'll be escorted by a knowledgeable volunteer, who will give you a captivating insight into the fascinating history of the garden, how the site took shape and what the future holds for this exciting new venue. Tours will run throughout the day and will be available on a first-come, first-served basis.
Tickets
Boundless members' day isn't just about giving you perks on the day – you can also save over £4 per ticket*. Each member who books tickets will also get a free guide book (worth £4).
*Based on Boundless members' ticket price of £5 compared with an on-the-day public ticket price of £9.
General Admission (5 and over): £5 (45% discount based on £9 on-the-day cost)
At every one of our events, we'll have an official boundless photographer on site to capture the best moments for you, your family and friends. All photos will be available for you to download after the event.
Please note that tickets will be available through Boundless until Friday 2 October. Boundless tickets are only available in advance and can't be bought on the day.
Not yet a Boundless member? Join today for £28 to book your tickets for the Boundless members' RHS Bridgewater day out.
logo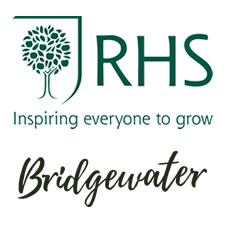 Location
FAQs
Q
What is your position with the COVID-19 (Coronavirus) outbreak?
A
It is with great sadness that Boundless has had to cancel the upcoming Members Day at RHS Bridgewater on Saturday 10th October 2020.
RHS Gardens Bridgewater was a new attraction due to open in Autumn 2020, unfortunately due to the current situation the RHS have made the decision to postpone the opening of the gardens until June 2021. This is to ensure the safety of RHS contractors, employees and volunteers during the build of this amazing new project.
Tickets purchased for the event will be fully refunded back onto the card you paid for them. Any cheque payments will be issued a refund cheque via post. All payments will reach you within 10 working days.
The event was extremely popular with our members and we are hoping to run the Boundless member day again in 2021.
We are truly sorry that we have had to cancel this event thank you all for your patience, understanding and support in this unprecedented situation.
Q
How can I get there?
A
Bridgewater is located off Leigh Road, Worsley. The postcode, which can be entered into Sat Nav devices, is M28 1LF. The garden can also be reached by public transport.
By road
We're close to both Junctions 13 and 14 of the M60 and to the A580 East Lancs Road.
M60, Junction 14
Entrance RHS Bridgewater M60, J13
By rail
The closest railway stations are at Patricroft and Walkden.
Q
How do I get my free guide book and book my free tours?
A
Visit the Boundless members' area – we'll have everything you need to make the most of your day. You can pick up your Boundless goodie bag, guide book (one per member who books tickets) and book your tours for the day. The location of the members' area will be given to you on arrival.
Q
I have a friend or family member who wants to come as well.
A
Great, bring them along! Just make sure that the booking is made by a Boundless member.
Q
How and when will I get my tickets?
A
To buy tickets, please click on the yellow box at right-hand side of your screen. You'll receive a confirmation email with an e-ticket attached – please print your e-ticket out and bring it with you on the day. When you arrive at RHS Bridgewater, you will be directed to a Boundless members' check-in area.
Q
What time does this event start and end?
A
The day will run from 10am – 4pm. Please note that Boundless tickets will only be accepted on Saturday 10 October 2020
Q
What is your refund policy?
A
Event tickets are non-refundable. This is because we have a very limited number of tickets and we may not be able to reallocate them. Tickets may be transferred to your friends or family but please email memberevents@boundless.co.uk to inform us of any changes.
Q
Does the venue offer carer tickets?
A
Visitors with disabilities can bring a carer with them free of charge. Once you've bought your tickets, please email us on memberevents@boundless.co.uk or call 0800 669944 so we can add your carer ticket to your booking. You'll need to bring relevant proof of entitlement such as a 'plus one' travel card or letter from Disability Living Allowance, as this will be asked for on arrival.
Q
I don't have an email address or credit card. Can I pay by cheque?
A
Yes. If you would rather pay by cheque contact our friendly membership team on 0800 66 99 44. Please note that you will not receive your ticket until your cheque has been received and payment has cleared. If we do not receive your cheque with 14 days of placing your order, your ticket will be cancelled and you will be notified. Telephone bookings will close 21 days before each event takes place.