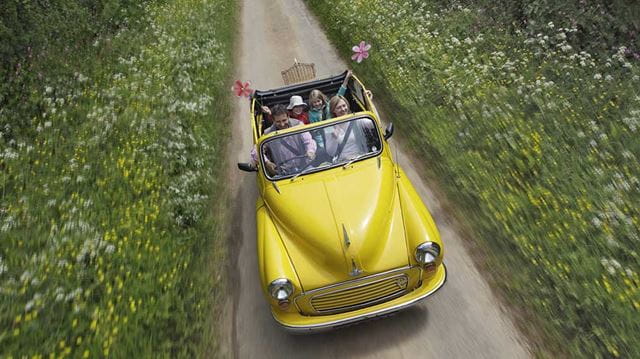 With their sterile furnishings and lacklustre dining options, motorway service stations aren't exactly the most satisfying places to stop for a rest during a long journey.
Luckily, holiday firm Sawday's has just published a book that gives motorists dozens of alternative – and somewhat more attractive – options just off the beaten track. Written by Laura Collacott and Alastair Sawday, The Extra Mile (RRP £14.99) details a wide range of businesses across the UK – from cosy pubs and cafés to farm shops and artisan producers – that provide great food and surroundings within 15 minutes of a motorway.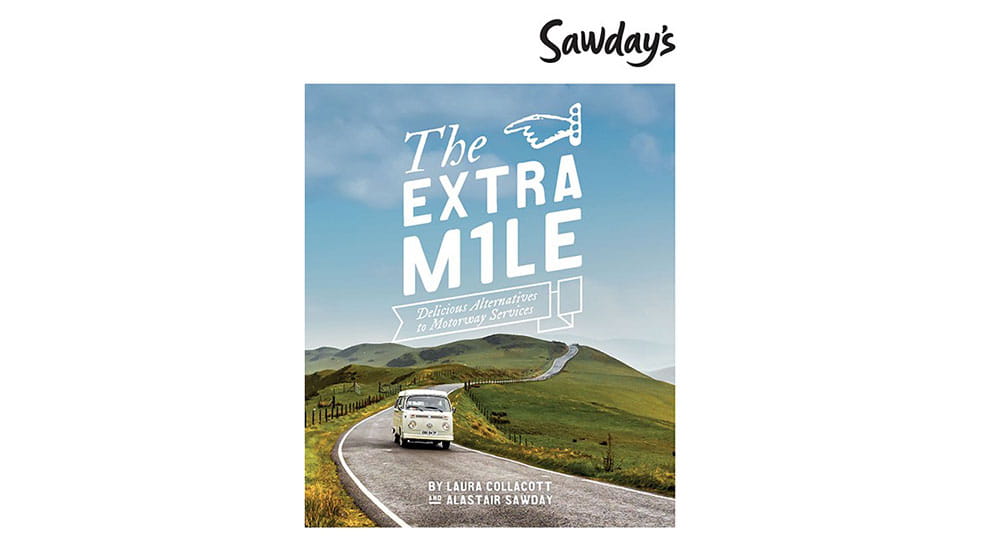 To give you a taste of what you can expect from this brilliant book, the authors have kindly selected 10 of their favourite pitstops to share with Boundless members...
St Martins, Stamford, PE9 2LJ
A1, Junction Kettering Road; 2 minutes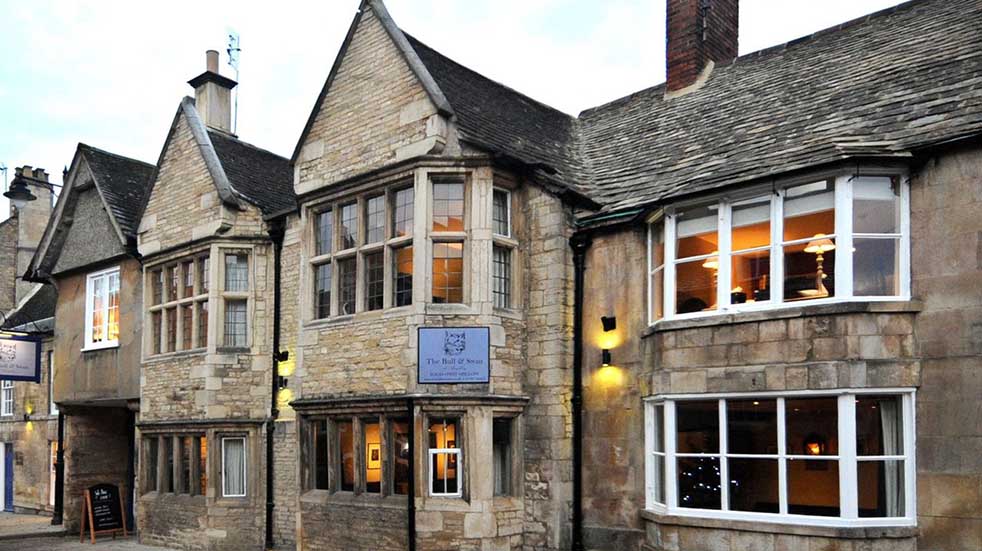 A beautiful renovation of an ancient inn that stands a short walk from the middle of glorious Stamford, part of the Burghley estate. The inventive comfort food that flies from the kitchen is hard to resist, perhaps heavenly bites of deep-fried feta and paprika, pan-seared calves liver with mustard mash and a red wine jus, then spiced apple crumble with English custard. If you're stopping on the fly, there are scotch eggs at the bar and decent coffee.
Topsham, EX3 0QH
M5, Junction 30; 5 minutes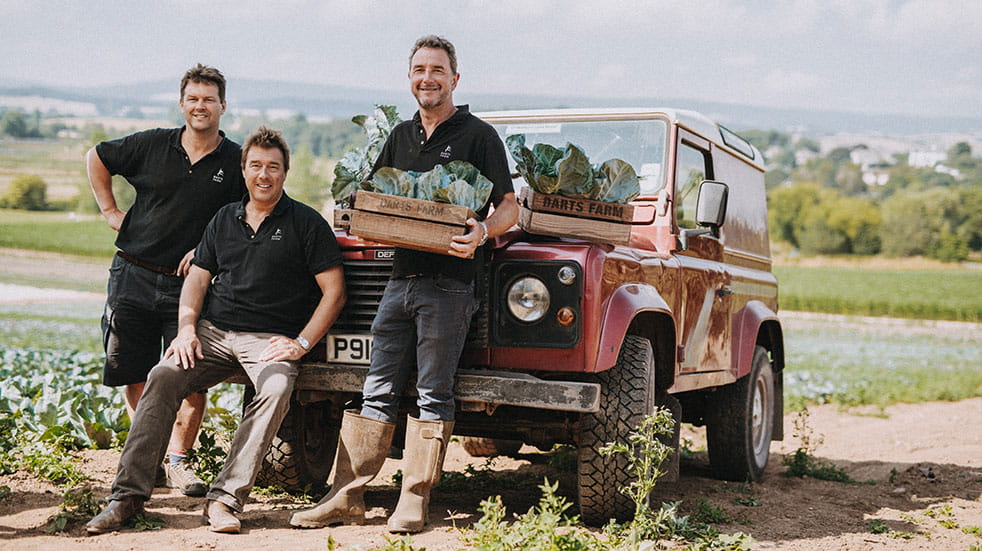 Darts Farm has become a well-known food hub, but the farm is always at the heart of the business. The shop makes the most of its location on the Exe estuary, and you can reconnect with nature by visiting the animals, wending your way through the vegetable fields on the farm walk, or wildlife spotting in the hideout overlooking the wetlands. Food is served from an outside takeaway whilst the restaurant is closed – the Fish Shed does great fish and chips.
• Don't miss our pick of the 50 best UK road trips
Dorney Court, Windsor, SL4 6QP
M4, Junction 7; 5 minutes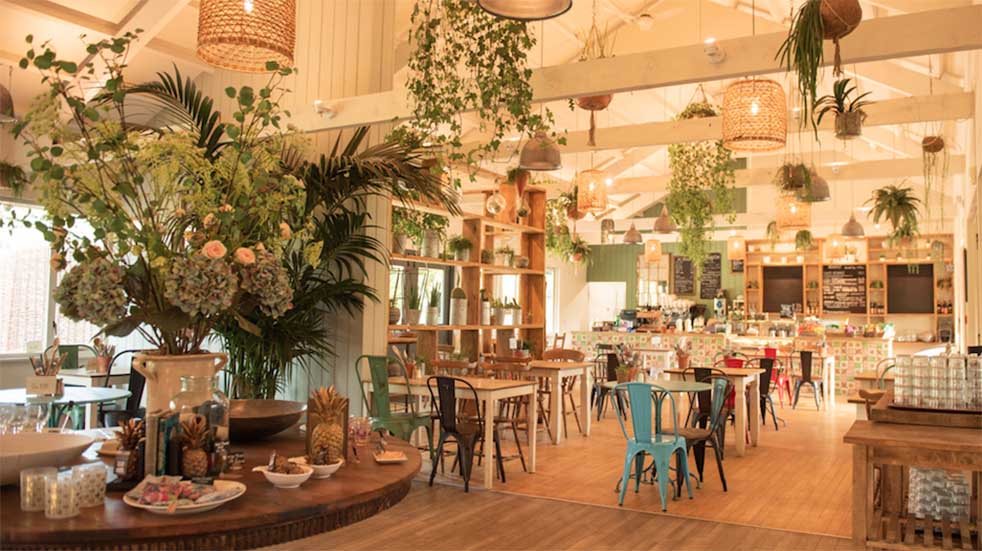 This gorgeous walled garden near Eton transforms the idea of a local garden centre into a celebration of flora and nature, often featuring difficult-to-find plants. Head for the newly revamped café; it serves wholesome seasonal produce, delicious cakes and afternoon teas, all made in the kitchen. When the sun shines, make the most of the shady garden with its large play area, featuring a Wendy house and a fort for your lively little warriors.
Orton, Penrith, CA10 3SB
M6, Junction 38-39; 0 minutes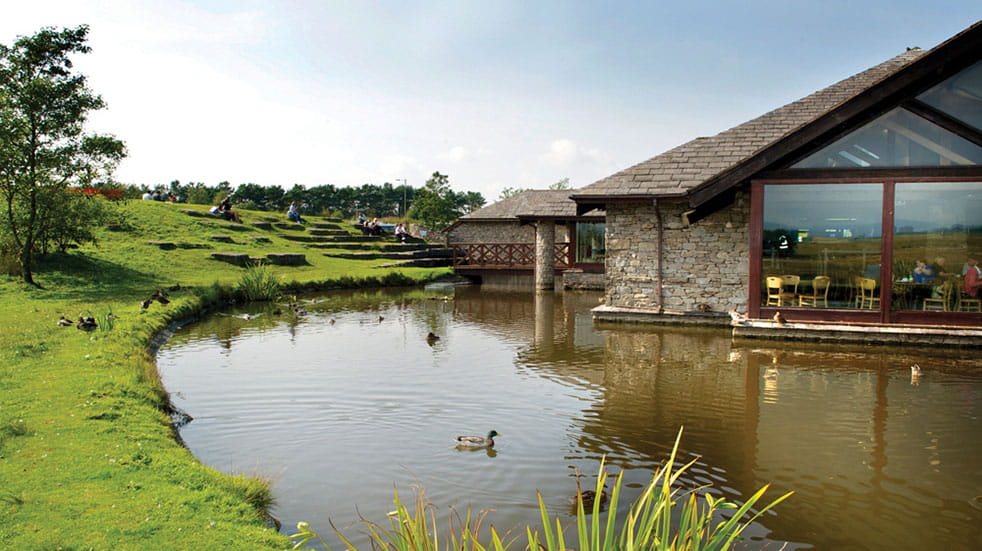 The mothership of good motorway services, Tebay sits amid the pitching, fern-dabbled Cumbrian hills, a paragon of pit stops. In the Kitchen, delicious home-cooked food is heaped upon counters. Sup your coffee or freshly squeezed juice by the picture windows and watch the famous Tebay ducks dabbling in the pond, while the kids frolic in the play area in the corner. On sunny days, a BBQ is fired up on the terrace. Before you leave, stock up at the Farm Shop – a wonderland of Cumbrian produce and covetable gifts.
Corwen, LL21 0EH
A5, Junction Tyn-y-cefn; 0 minutes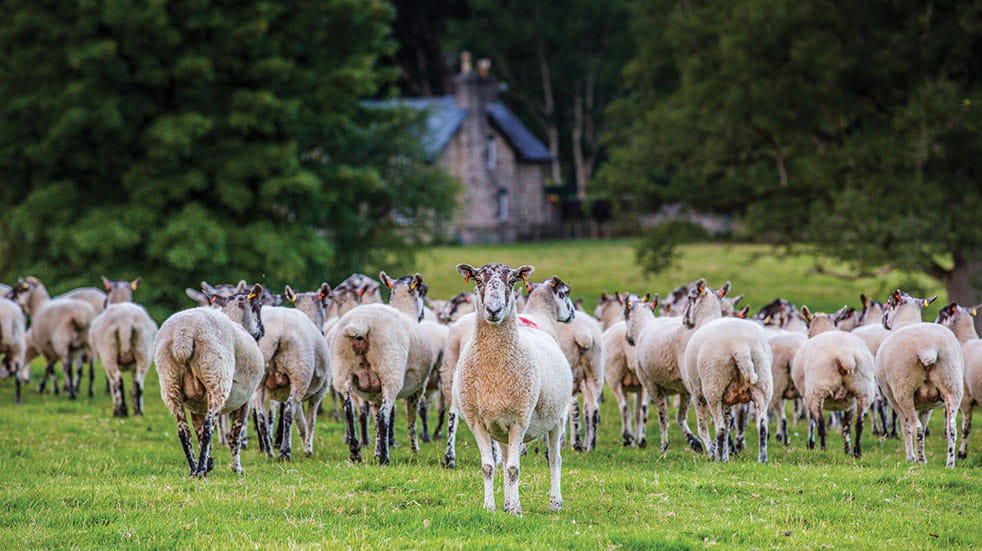 The sprawling Rhug Estate covers a remarkable 12,500 acres in the rugged Dee Valley. For 20 years it has been a bastion of organic farming and animal welfare, with Lord Newborough at the helm. You might well see his Labrador 'Truffles' roaming around on the scent of a sausage. The dedication to planet and people can be tasted in every bite of the beef, lamb, chicken and game. If you're on your way to Snowdonia, stop off to enjoy the estate's walks If you're in a rush, On The Hoof serves fast food a class apart from other takeaways, while the drive-thru coffee shop is an inspired idea.
• Make sure your car is properly maintained with the help of our expert tips
Lezant, Launceston, PL15 9NN
A30, Junction Launceston; 4 minutes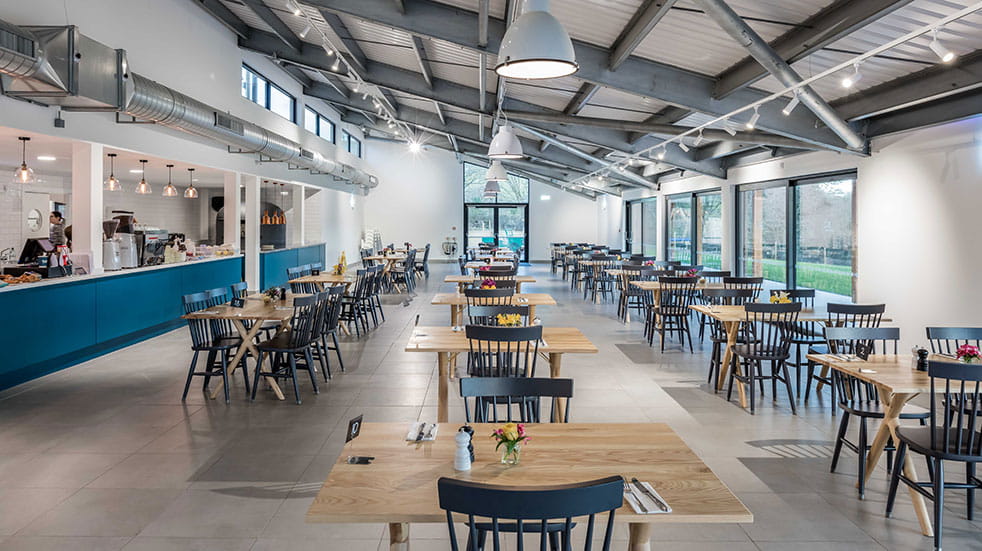 Whether feasting in the café, browsing for gifts in the excellent shop or chatting to the butcher about the best cut for dinner, there's something for practically everyone at Tre, Pol & Pen. It's a most modern farm shop, and the team are fierce advocates of local food. Grocery shop assured, you can taste some of those flavours over in the Kitchen. Breakfasts are farm-worthy, lunch might be sausage and mash, crayfish and salmon, or spiced falafel salad. Pizzas are served from lunch to dinner.
King's Lane, Snitterfield, CV37 0QA
A46, Junction Snitterfield; 1 minute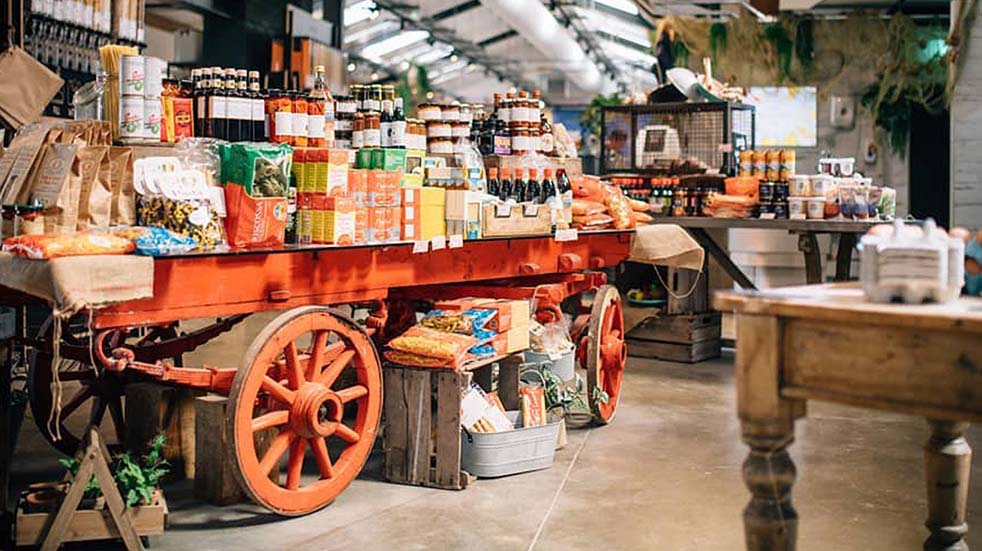 From the moment you step through the doors at The Farm, it's clear that this is a brotherhood of foodies. Brush past the beds of the market garden (which supplies the café, naturally) and you'll find rustic wooden shelves and trestle tables groaning with produce from artisan local producers. The café is called Nourish and does just that, serving wholesome, flavourful dishes, much of it organic, to pretty tables topped with posies of flowers.
38c High Street, Kings Langley, WD4 9HT
M25, Junction 20; 2 minutes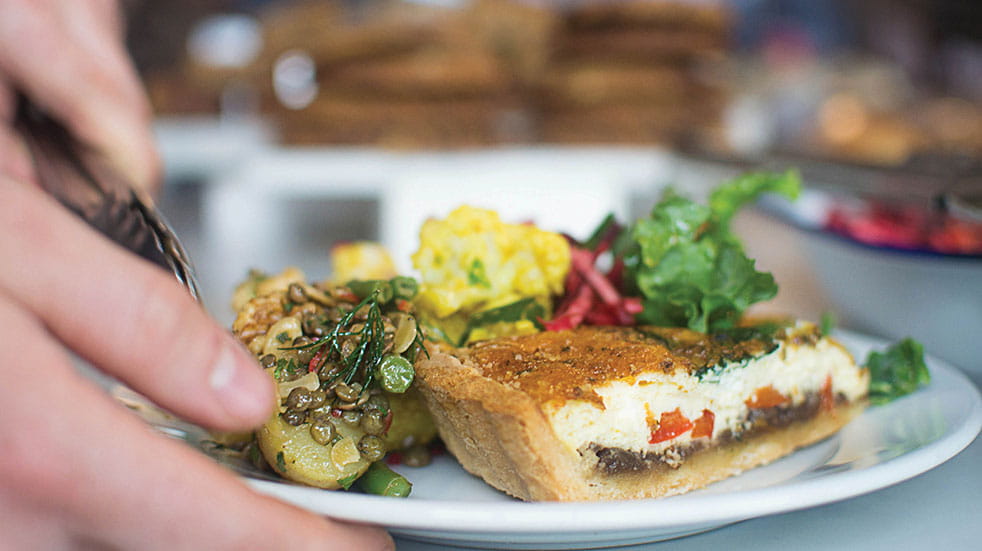 The handsome charcoal-coloured front of Fred & Ginger Coffee stands on Kings Langley's high street, illuminated by filament bulbs and cheery faces, and abuzz with enthusiasm for great coffee. It's a popular local haunt and it's easy to see why: the space is bright and welcoming – decorated with vintage pictures, brass light fittings and soothing palms – and the food delicious. Juices freshly squeezed on site, and soya milk chai lattes, will pep you up for the onward journey.
• Discover our essential six new cars for autumn
Meikleour, PH2 6EB
A9, Junction Stanley; 15 minutes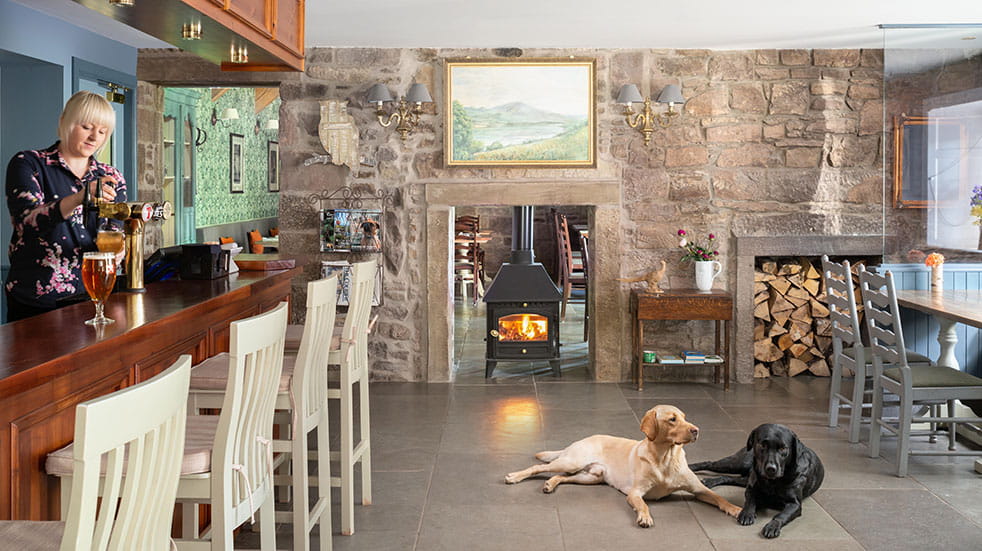 The absurdly pretty village of Meikleour is a convenient stop on the journey between Inverness and Edinburgh. Much of the food at The Meikleour Arms comes from the estate – vegetables grown in the walled garden, scallops collected by hand on the west coast, and venison from the nearby forest. The village grew to notoriety in 1966 for its impressive Meikleour Hedge, officially the tallest and longest on earth, so take a quick look if you're stopping.
West Hatch, Tisbury, SP3 6PA
A303, Junction A350; 9 minutes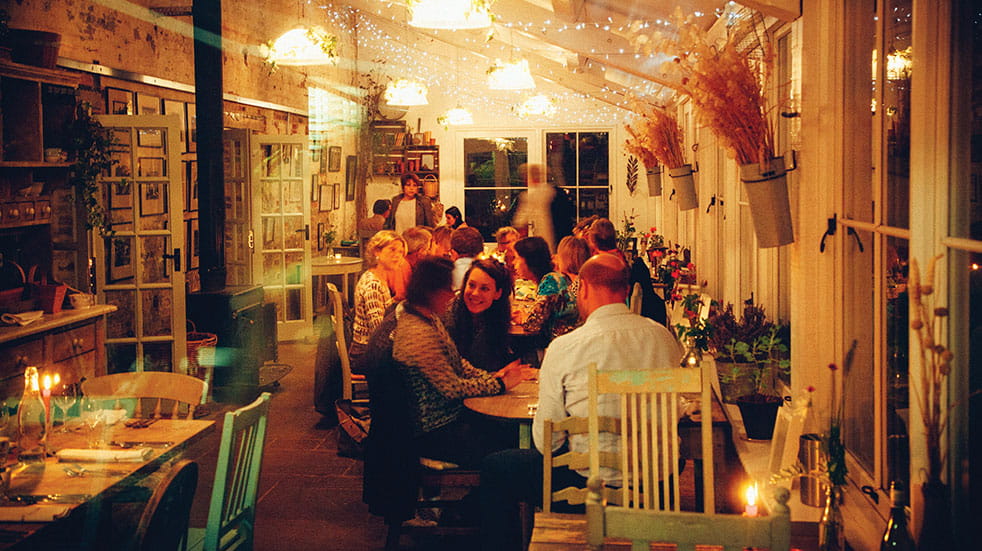 An utterly idyllic spot in Wiltshire where you can malinger from dawn to sundown. The café and restaurant are centred around a sublime, 18th-century walled garden where all manner of surprising produce grows, including kiwis, apricots and artichokes. Inside you'll find a light-flooded conservatory which has a colourful shabby chic style; antique furniture intermingled with scuffed white walls, wood burning stoves, a corrugated iron bar, and bright, upcycled chairs.
We'd love to hear from you
Have you been to any of the locations on this list? Leave us a comment on Facebook or Twitter.