Everything I never told you
Everything I Never Told You by Celeste Ng
This thriller is set in 1977 and follows a Chinese American family in a small town in Ohio. The story begins with the disappearance of Lydia Lee. After several days her body is discovered in the lake, but did she drown as a result of suicide or murder?
Lydia's shocking death forces her parents to delve into their daughter's life, discovering that all was not as they thought. Determined to find out who was responsible, the focus turns to local bad boy Jack, who was the last to see Lydia alive. But it's Hannah, her youngest sister, who seems to hold the key to the mystery. The event also makes her parents painfully reflect on their own lives.
This is a page-turning tale of family secrets, human connection, desire and the glue that holds families together, issues that are just as relevant today as they were a few generations ago.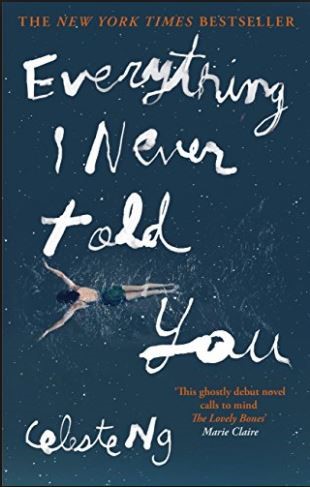 ---
About the Author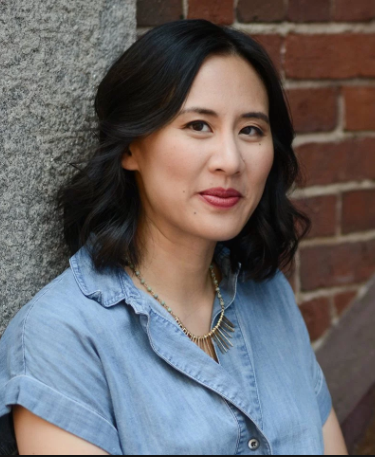 Everything I Never Told You, is Celeste Ng's 2014 debut novel, it shot to the top of Amazon's Best Book of the Year list in 2014 and since it has become The New York Times, National and International Bestseller and has been published worldwide in more than 20 languages.
Celeste grew up in Pittsburgh, Pennsylvania and Shaker Heights Ohio, a planned community which has had an influence on her writing. She graduated from Harvard University and has had several fiction pieces and essays published in the New York Times and The Guardian.
On her book tour she said that her favourite book as a child was Harriet the Spy. She now lives in Cambridge, Massachusetts with her husband and son.
---
Reading Room Reviews
For someone who mainly reads novels of the type written by the likes of Lee Childs, Michael Connolly, Clive Cussler, James Paterson, Wilbur Smith etc I found this book a depressing read. However, this book delivered well the thoughts and feelings of each of the family members going through the situation they were living through and having to deal with, the death of a daughter and the general feeling towards them by the local community. The novel just left you wondering how this family could possibly move on. I can only hope that if this story is an example of how mixed race families felt and were treated in 1970s small town America that things have moved on a lot.
George, Reading Room Member
I didn't enjoy this book, I thought it focused too much in a very repetitive way how they didn't fit in. None of them had any friends which made it a depressing read. The characters didn't really ring true, what mother leaves her 3 children, what man starts an affair after attending his daughter's funeral? What siblings wouldn't tell everything they knew that may help find out what happened to their sister? What parents put all their love and attention to one child and ignore the other two? What a dysfunctional family. And I didn't realise understand why Lydia went into the lake. Three stars from me.
Nancy, Reading Room Member
Conversely to other reviews, I enjoyed this book. I felt it raised issues that still exist. The father was ashamed of his parents, and didn't want his children to suffer like he had, as a Chinese man in white America. He needed confirmation they were well liked. The mother looked at her daughter to succeed in her career because she had been denied the opportunity, and resented being a wife and mother. The mixed race issue highlighted the problems they all faced on a daily basis, the father being Chinese married to a white American, and the mixed race children. Very sad. I interpreted Lydia as going into the lake as part of her epiphany.... she knew what she was going to do and say to her parents to put things straight. She'd finally found the courage and was going to tell her brother it was ok for him to go away to College. But before she did this she was going to swim for the first time. I think she was proving to herself she had the courage she would need to make the changes and put things right. And Swimming was simple, Nath said just to move your arms.
Ginny, Reading Room Member
I tend to agree with Ginny. This book addresses real issues and I imagine that things haven't moved on for certain mixed race families as much as they should have since the 1970s. The isolation felt by each of the family members was realistic in my opinion as was James turning to another for solace after burying his daughter. It was interesting that Hannah the youngest was the most perceptive member of the household - seeing Jack for who he was for example. I enjoyed the fact that Jack was perceived in varying ways by different characters.
The use of the present tense in all parts of the story really irritated me. I have read other American authors who tend to also use that tense to the exclusion of all else. Could anyone explain why this might be?
All in all though it was a good read and deserves a 4 out of 5.
Jackie, Reading Room Member
Wow this book really captured me from the start. I had seen lots of adverts on Facebook for Celeste Ngs book Little Fires Everywhere so was excited to have the opportunity to read this book her debut novel. The book I felt was so well written, I really engaged with the characters and their feelings and couldn't put the book down so finished it in 2 days. The main reason I loved this book was that it wasn't your standard missing girl, "who dunnit", thriller which I read a lot of which can be quite similar in style and ultimately predictable. Lydia a teenager has been found dead. The book delves deeply into Lydia's family and especially her parent's life including Lydia's parent's relationship with their own parents which gives you an insight into the impact this has all had on Lydias life.
I enjoyed the love story of her parents, Marilyn and James and with James, being of Chinese descent, the obstacles they both overcame in a mixed race relationship and overcoming people's prejudices. The story highlighted a number of the characters lack of belonging. Marilyn wanting to be a female academic in a man's world in the 70's, James struggled to belong due to his heritage and the children feel that they don't fit in. Lydia is so frightened of the loneliness and pressure she will feel once Nath, her brother leaves for College and add to this her failure to fit in with the all American girls in her class it makes life hard for her. Lydia turns to rebellious Jack for escape but that is not meant to be.
Marilyn's failed ambition to be a successful female in science and inability to complete medical school by falling pregnant means that Marilyn is trying to fulfil her ambitions through Lydia. The pressure put on Lydia from her mother is immense. I really felt for Marilyn though and it was sad that she felt trapped and wasted in her family life and that she resented Hannah, her other daughter as her arrival stopped her from fulfilling that ambition a second time when she had a chance.
I felt so sad at the end of the story as what should have been Lydia's first day of the rest of her life with her about to take control ended in tragedy. I was pleased however that James and Marilyn were able to rekindle their relationship at the end despite James affair with Louisa and there was hope that the family would heal in time.
To me as a mum of three children the book gave me a strong message of not trying to control your children, to not make them be who you want them to be or to make them fulfil your ambitions. The pressure on young people is so great these days and their happiness should be a priority as a parent.
I give this book 5 stars from me and have bought her next book to read as I was so impressed with this novel.
Vicky, Reading Room Member
There is very little to add to Vicky's excellent review. I thoroughly enjoyed this book. It was different to the usual thrillers and crime fiction books that I read. I found the story fascinating about a mixed family marriage and how the children were affected by this and never fitted in with their peers. I felt sorry for Marilyn trying to live her lost ambitions through Lydia. I know others felt that Lydia was just going to try and swim but I believed she did in fact commit suicide. I felt quite sorry for Hannah as I think she was unloved and almost forgotten about but was very aware of what was going on within the family. I am going to re-read this book again as I liked it so much and also try and read her next book. I would give the book four stars.
Priscilla, Reading Room Member