The Alchemist: A Fable About Following Your Dream by Paulo Coelho
The Alchemist: A Fable About Following Your Dream by Paulo Coelho
The story focuses on a young and adventurous Andulusian shepherd called Santiago, who's troubled by a reccurring dream of distant treasure, as he sleeps beneath a sycamore tree. He yearns to travel in search of this worldly treasure.
His quest will lead him to riches far different – and far more satisfying than he ever imagined. Santiago's journey teaches us about the essential wisdom of listening to our hearts, of recognising opportunity and learning to read the omens strewn along life's path. And, most importantly, to follow our dreams.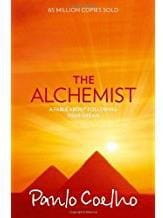 ---
About the Author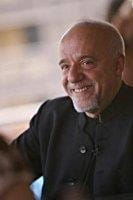 Paulo Coelho was born in Rio De Janeiro in 1947, originally he worked as a playwright, a theatre director and a popular songwriter for some of Brazil's most famous pop musicians until a 550+ mile walk on the Road of Santiago De Compostela in 1986 changed his life, 'to use the metaphor in The Alchemist, I was working, I had a person whom I loved, I had money, but I was not fulfilling my dream. My dream was, and still is, to be a writer'. He is now one of the most widely read authors in the world, selling over 100 million books worldwide, which have been translated into 67 languages, he's especially renowned for The Alchemist and Eleven Minutes. Coelho has won several prestigious awards including Crystal Award by the World Economic Forum and France's Legion d'Honneur and is also the writer with the highest number of social media followers. Coelho and his wife now permanently reside in Geneva, Switzerland.