The Fear by C.L. Taylor
The Fear by CL Taylor
The story begins with Lou Wandsworth at 14 years old, convinced that her teacher Mike Hughes is the love of her life. He listens to her, he understands her and even whisks her away to France, but a dark side to Mike is revealed and Lou is left brokenhearted and with her life in pieces.
We join Lou again at the age of 32, still bearing the psychological scars of her experience. After an incident causes her to return home, she makes the chilling discovery that Mike is again involved with a teenager, Chloe Meadows. Lou cannot just stand by and is determined to make sure history doesn't repeat itself, but is she putting herself in danger again…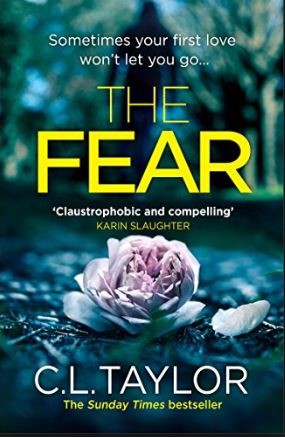 ---
About the Author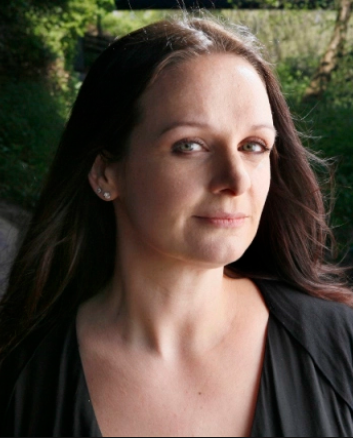 Cally Taylor born in Worcester, graduated with a degree in Psychology and originally worked as a graphic designer and web developer before she began writing in 2005.
Since she has written 2 romantic comedies, a young adult thriller and 5 psychological thrillers with The Fear, becoming a No. 6 Sunday Times bestseller. Her novels have been published UK, US, China, Russia, Hungary, Germany, Brazil, Spain, Taiwan, France, Italy, Poland, Turkey, Indonesia, Vietnam, Croatia, Norway, Serbia, Czech Republic and Macedonia and have hit number one or ranked highly on numerous Bestseller charts.
Cally now a full time writer lives in Bristol with her partner and their son and is currently writing her 6th novel Sleep which is due to be released in January 2019.
Reading Room Reviews
This book has a Reading Room Rating of 3.8 stars

'The Fear' was a page turner for me and I read it over a couple of days. The subject was that of child grooming and was handled sensitively and nothing was too graphic in description. I liked the way the author used each character in turn to narrate the story. By using this method we get to know our characters well and I particularly liked the characterisation of Chloe, the teenager. However as the abuser Mike isn't used as a story teller we do not get to know that much about him or what is going on in his head. The further into the story I got the more contrived some of the scenarios became with very unlikely coincidences pulling the story together. This didn't stop my enjoyment of the book however and I would give it a 3 star rating
Mary E, Reading Room Member
I was hooked, pretty much from the beginning, a cracking read. The story was gripping and disturbing, I suppose we all want our youngsters to be safe, would/could we deal with Mike in the way that his ex's did? The ending was quite a surprise. 4 stars.
Jacqui, Reading Room Member
Really enjoyed this, not far from the truth in cases that have actually happened, interesting ending 4.
Jan, Reading Room Member
I also found this a page turner. It certainly is a story that prompts the reader to feel nauseated at the grooming and sympathetic towards the female characters. It is not a subject I have read about before, so that was a welcome change. The storyline is easy to follow and at the same time hard to anticipate the ending. The only part I found a little superfluous was the postscript- the old lady nattering to a shopkeeper about the van and its grizzly contents.
Jackie, Reading Room Member
I am the opposite to other reviews I'm afraid. I really did not like this book. I didn't like the subject matter of child grooming and that it had some similarities to the real life case. I didn't really like the female characters in the story either and couldn't empathise with them. I also was expecting to feel "fear" whilst reading it but it all felt a bit flat to me. So from me it is a 2 star book.
Vicky, Reading Room Member
I totally agree with Vicky, I thought it very poor. I don't know who thought up the title but it didn't seem relevant to the book's content. I didn't like the subject matter and I can't stand books that are written mainly in the present tense, I find it annoying. If it hadn't been the club's book choice, the Fear and I would've parted company well before the finish. As for the 'twist' at the end, it seemed contrived and not in keeping at all with the anti hero's character. But then none of the characters were described in much detail, none of them felt very realistic or true to life in their random behaviours. 2 stars at best....sorry.
Anne, Reading Room Member
I just finished reading this book. Slow starter eventually it gripped me to carry on reading today. I did like Chloe's character as these days young teenage ladies don't listen to experience adults. And was it THE FEAR that kept Lou rejecting Ben? Would give this book 4 stars..
Chand, Reading Room Member