The Ship of Brides by Jojo Moyes

This book has a Reading Room Rating of 2.4 stars!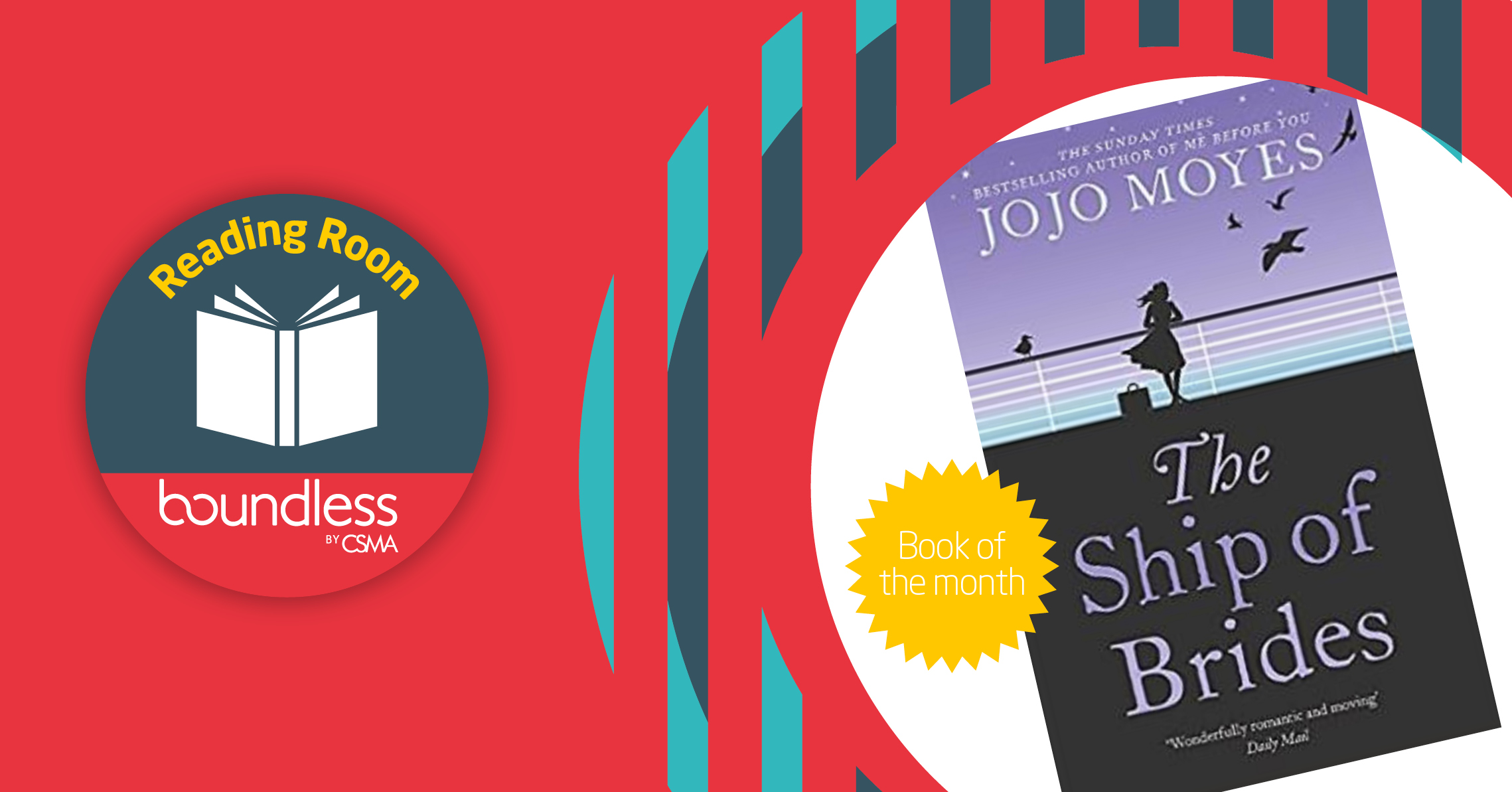 ---
Does the book have any key messages?
It points out some prejudicial attitudes especially by people who don't know the full story. Men can be so boorish but there is the occasional good one. Women's lives have come a long way.
Who is your favourite character and why?
Maggie & Frances--2 strong women who survived & made the best of what they had.Maggie wasn't judgmental.
Pauline, Reading Room Member
Books should make us feel something, whether happy, angry, interested - hopefully not bored. The Ship of Brides left me feeling a little cross, it has to be said. I was cross that so many women would marry men they hardly knew and think they were about to have a fairytale existence, having travelled half way around the globe. However, when I try to put that crossness to one side I am left with an interesting book. Jo jo Moyes writes in an engaging way, comparing the lives of four main women on board the Victoria aircraft carrier during the six week voyage. Two are more likeable, but all are interesting. New beginnings await not just the women, but also the ship's captain and crew following the end of the war and the planned scrapping of the ailing aircraft carrier. A 3.5 out of 5 from me.
Jackie, Reading Room Member
When I received my copy I was so happy to start reading it. Like Jackie mentioned books should engage us but I am already loosing the plot so it's going to be very slow reading for me. So sorry cannot give my full review for now. Even when I finish reading it I would only give it only two stars. However the title of the book had intrigued me.
Chand, Reading Room Member
In all honesty I found myself "all at sea" with this novel and it did not "float my boat" so to speak. Please accept these puns but I found the story, for me, somewhat tedious. To be fair I quite liked the anecdotes of references to archive statements of the period.
The story line was easy but somewhat predictable and to the point of being gender specific, I did feel that this book would appeal to a feminine audience.
Robert, Reading Room Member
I like everyone else was disappointed by this book. I like jo jo moyes and I love stories relating to the two world wars so expected to really enjoy this. It just left me a little deflated. The premise was good, so what went wrong? I honestly don't know as I thought the characterisation was good; they each had an interesting back story. The snippets of facts at the start of each chapter were interesting but the book just didn't really hook me.
Overall 2.5/5
Catherine, Reading Room Member