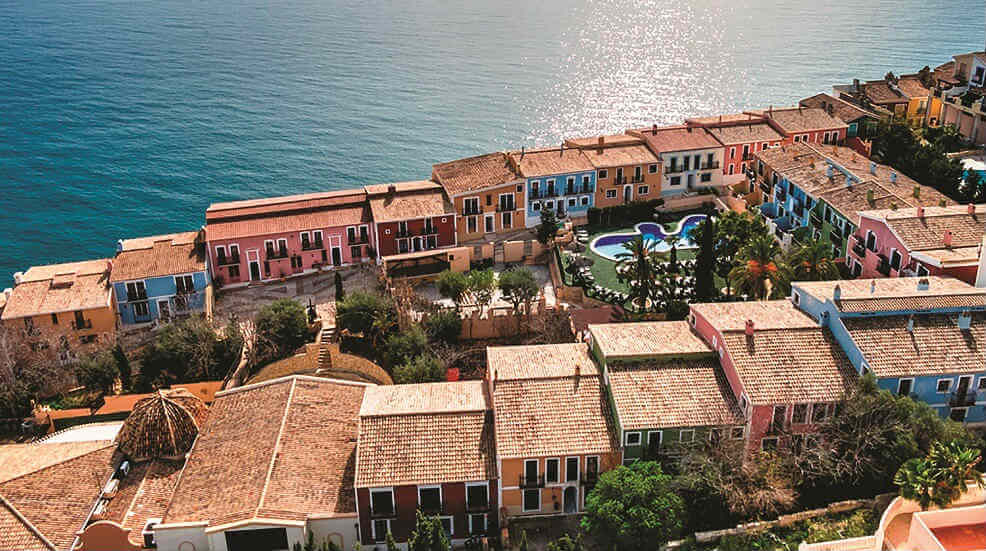 While Britain is shivering, some parts of the world are enjoying bright, warm sunshine; with some of those places not so far away, or out of reach when you choose Brittany Ferries Holidays. Exclusively for the winter season (November to April), Brittany Ferries' long-stay winter sun holidays in Spain and Portugal offer incredible value – especially when Boundless members can save a further 5%.
Escape the cold British winter and enjoy four weeks in warmer climes, from £510 per person
If the thought of another British winter is already getting you down, then plan an escape to Spain or Portugal where you'll enjoy the warmer weather as well as excellent food and wines.
Choose from a great variety of long-stay holidays in southern Spain and the Algarve starting from just £510 per person (inclusive of your Boundless 5% discount) for a month away and including a return overnight cruise to northern Spain with your car.
Long stay holidays include:
Return sailings from Portsmouth or Plymouth to Santander or Bilbao with your car
Comfortable en suite cabin onboard
Four weeks' stay at a choice of accommodation
All utilities plus regular cleaning service and linen charge
All accommodation is hand picked and ideal for those who love beach resorts, a round of golf, coastal walks or just want a home away from home. There's something to suit every taste, plus some holidays even allow you to bring your pet!
To book call 0330 159 5200, quoting 'Boundless' (Mon to Fri, 9:00-17:30) Prices quoted are per person, based on two sharing.
Log in to your Boundless account to view this winter sun holiday offer. Not a member of Boundless yet? Join Boundless for only £28 a year to claim this offer and lots more like it across familiar lifestyle, travel, finance and motoring brands!
Sailing from Portsmouth, Poole and Plymouth, Brittany Ferries offer the widest choice of routes to France and Spain, with daily services to France and up to seven sailings a week to Santander and Bilbao, northern Spain.
Find out more about Brittany Ferries here.
Ferry Savings apply to vehicle and occupants elements of fares.
Promotional fares ferry fares, on board accommodation, en-route hotels, golf tee off times and insurance sold by us are excluded from the offer.
Cannot be combined with any other promotion or offer. New bookings only. Promotional discounts are subject to specific dates, please contact Brittany Ferries for availability.
Holiday discount cannot be combined with any other offer.