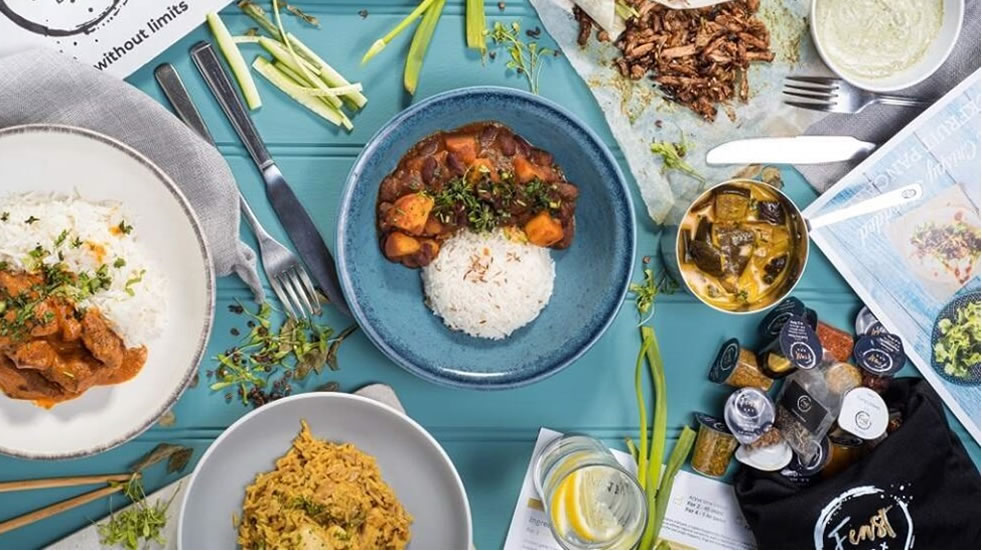 Eat your way around the world from the comfort of your own home with the help of Feast Box, the recipe home delivery company.
Transport yourself across continents from the bustling markets of Bangkok to the spice-scented Moroccan souks. Delve into the vibrant cuisines of Africa, Latin America, China, India, the Middle East, the Caribbean, South East Asia, Japan, Korea and Eastern Europe.
No matter how unfamiliar the ingredients we send you, you'll find every recipe easy to follow and every dish you cook satisfying and flavourful.
Your benefits
Feast Box is pleased to exclusively offer Boundless members £16 off two subsequent recipe boxes: £8 off the first box, and another £8 off the second box (1 box per order). Please note the offer is only applicable when purchasing two boxes. Choose from 1 up to 4 recipes per box.
Read the following articles for ideas on home cooking
Offer only valid on your first 2 boxes. This code will not work after the first 2 boxes have been purchased. Offer code is only valid from 5th May – 31st July 2020.