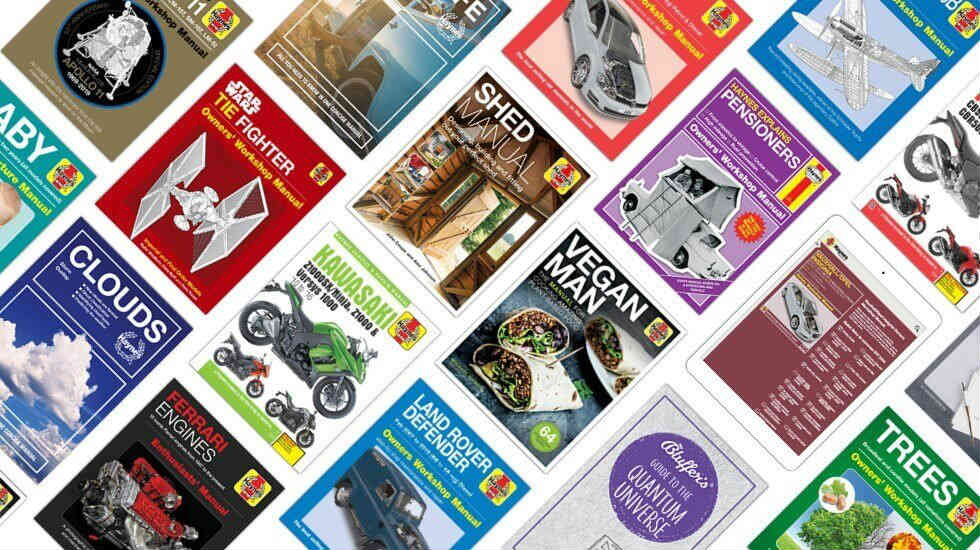 40% off hundreds of manuals
All popular car makes and models, plus motorcycles, practical lifestyle and the popular Bluffer's Guides
Great gift ideas
Free UK shipping on all orders
Online manuals available
The iconic Haynes Manuals have come to Boundless
As a globally recognised publisher of practical information, Haynes is the place to go if you're looking for chapter and verse on something.
Boundless members can now enjoy great savings on simply hundreds of manuals and guides on all sorts of subjects, whether you're looking for yourself or as a gift for someone else.
Maybe you're a car enthusiast, someone who just needs to understand how their vehicle works or someone who loves sci-fi – there will be a Haynes manual that is the perfect companion. Boundless members can save up to 40%.
Haynes Car and Motorcycle Manuals
The classic manual that we all know and love, with the majority of popular makes and models covered. Whatever your vehicle, whatever your needs, a Haynes manual provides detailed explanations and diagrams, all beautifully written and designed by experts.
Haynes Practical Lifestyle Manuals
Hugely popular, especially as gifts, the Haynes Practical Lifestyle range covers everything from military and maritime history to sci-fi and space, pet care and gardening. There really is something for everyone.
Bluffer's Guides
A humorous and quirky range of standard paperbacks in a variety of subjects, perfect for those who need to become an expert quickly! Read up on topics including quantum physics, football, wine, cricket, Brexit and much more.
The Boundless 40% off applies only to the RRP of the online or print manual. It does not apply to whatever price is already on the website, which may be a discounted price. On occasion and only for short periods of time, the Boundless member discount won't apply because there is a 40% flash sale direct with Haynes.