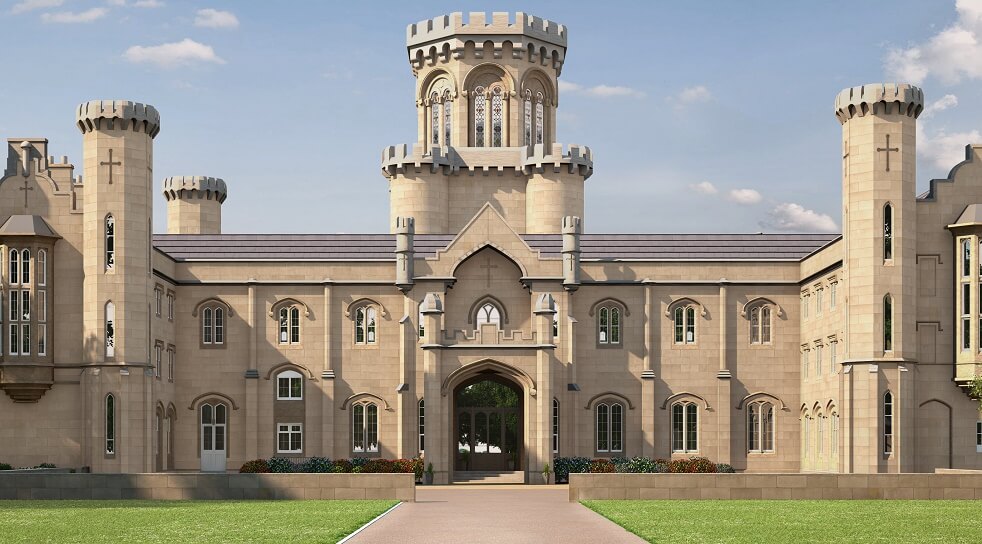 Warner holidays are a grown-up treat. Our hotels are a wonderful way to see beautiful parts of Britain that you've never explored in one of 14 different locations. Visit for a couple of days for a short relaxing break, or for a proper holiday of a week or more. The choice is yours.
About Studley Castle in Warwickshire
Welcome to Warner Leisure Hotels' newest member of the family
Studley Castle is a beautiful hotel curating more than 180 years of history, but utterly modern in outlook. It's the perfect setting for a short break exploring and relaxing in rural Warwickshire.
There's a lot to do... and lots of ways to do nothing.
You can enjoy the fresh air with walks aplenty or try your hand at a selection of traditional sports. A well-appointed gym with yoga or Pilates classes offers you the chance to re-energise right inside the Stables Spa. You can even borrow one of our Pashley bikes to explore the grounds.
Evenings at Studley Castle
The Evesham restaurant is the main venue for headlining acts and live music – it's at the center of the hotel and after dinner (whatever time that may be) the lights will dim and the stage comes alive – as might the dancefloor. Don't be surprised if there are one or two impromptu appearances throughout the evening that keep things interesting (shall we say).
PLUS as a Boundless member, you'll receive:
Save up to £350 per room
Deposit of only £35 per person
Half price Warner Holiday Protection
No booking fees or credit card charges
Discounts apply to the room cost only. No discounts are applicable to the dining options or selected room supplements. Prices are 'from' per person, based on 2 people sharing Standard half board accommodation. Studley Castle is based on bed & breakfast basis. Dinner, bed & breakfast also available. Offers are applicable on new bookings only up to 19 people and cannot be used on bookings with Group benefits or bookings made through Coach Operators. Supplements apply. Calls (including calls from any type of line including mobile, BT, other fixed line or payphone) cost no more than calls to (01 or 02) geographic numbers. Offers are subject to promotional availability, can be withdrawn at any time and cannot be combined with any other offer. All holidays booked within 10 weeks of the chosen holiday date must be paid in full at time of booking. Full terms and conditions apply as stated on our website. Everyone in your booking must be 21 years of age or over. Bourne Holidays Limited (trading as Warner Leisure Hotels) is a company registered in England and Wales with company number 01854900 whose registered office is 1 Park Lane, Hemel Hempstead, Hertfordshire HP2 4YL.