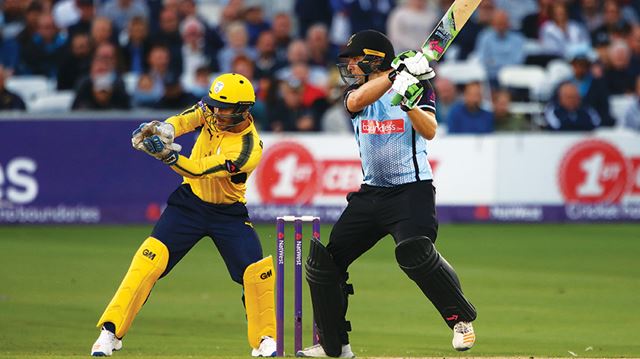 At Boundless we sponsor T20 team the Sussex Sharks – find out why you should bring your family to watch a match this summer, and meet star player Jofra Archer.
1. T20 is a school holiday hit
Nothing is guaranteed when it comes to the English summer, but as most of our domestic T20 competition – the Vitality T20 Blast – takes place in July and August, there's a good chance of balmy weather. Most Blast matches are on during the school summer holidays, making it a good family day out.
2. T20 games are short and sharp, with more entertainment
Unlike Test cricket, the duration of a typical T20 match is around three hours. Each team bats for 20 overs, with the highest total winning. The shorter format packs in all the drama of the longer versions of cricket into a single afternoon or evening. That means more sixes and fours, more wickets and, crucially, plenty of nail-biting contests.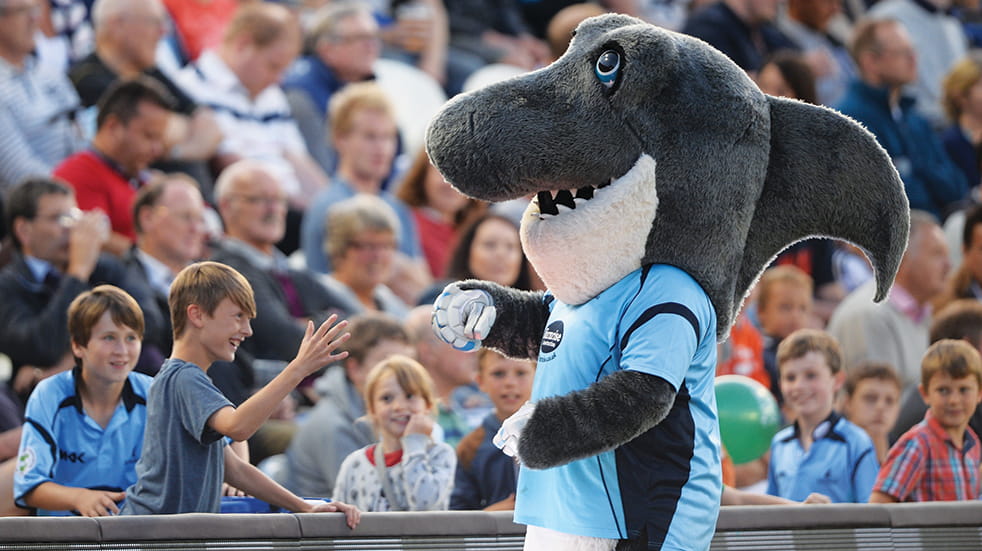 3. T20 is great value for money
As well as being time-consuming, a day out at a Test match or one-day international can be expensive – but if you attend a T20 game you can go to the top international grounds in the country for a fraction of the price. Want to go to Lord's? Most tickets for Middlesex's Blast games are £20, while it's £5 for under-16s.
4. T20 draws bigger, younger crowds
The added drama and shorter time frame sees T20 attract huge crowds. The Blast regularly packs out grounds across the country. It's also a much younger audience with more families, creating a party atmosphere. With the younger crowds and focus on families, T20 makes an effort to be more than just a game, with fireworks, music and off-field entertainment adding to the occasion. Rob Andrew, the former England rugby union international who is now chief executive of Sussex, says: "We put things on for kids away from the cricket, from activities to music. It's a nice family day out."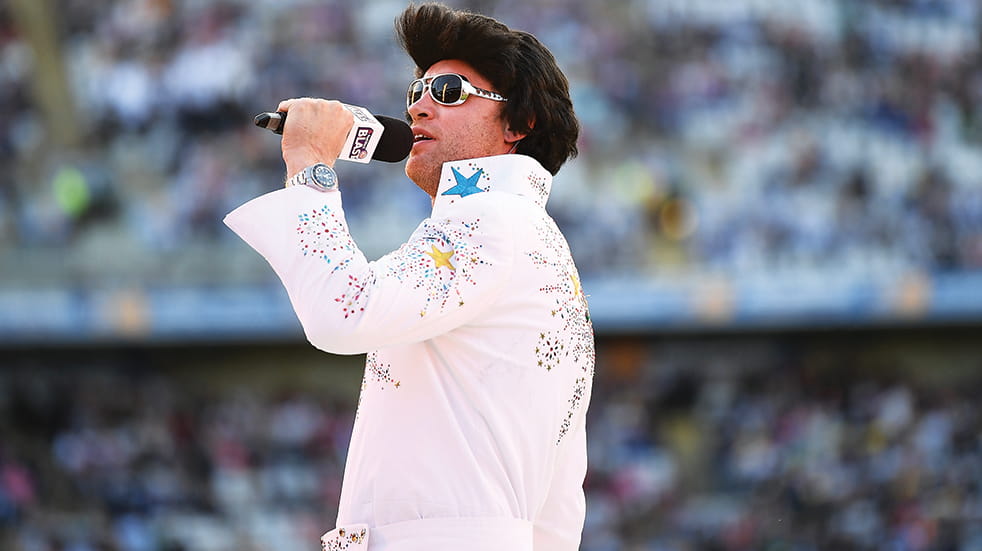 5. T20 has a huge reach
With 18 counties taking part there is a huge geographical spread, so you won't be far from the action. There are teams based in Durham, Leeds and Manchester in the North; Birmingham, Worcester, Nottingham, Leicester and Derby in the Midlands; Cardiff, Taunton and Bristol in the West; Southampton and Hove on the South Coast; Chelmsford and Canterbury in the South East; a team in Northampton; and two in London.
6. T20 Finals Day is the event of the summer
After six weeks of action at the height of summer, the Blast concludes with a whole day of cricket comprising both semi-finals and the final. Finals Day, which will take place this year at Edgbaston on Saturday 15 September, has become the main event of the domestic cricket calendar.
7. T20 includes women's cricket too
As well as the Blast, there is a professional women's T20 competition in England, with six regional teams contesting the Kia Super League. Some matches are played as double headers alongside the men's tournament, with Sussex's Blast match against Glamorgan at Hove on 14 August sharing the billing with the Southern Vipers-Surrey Stars KSL game.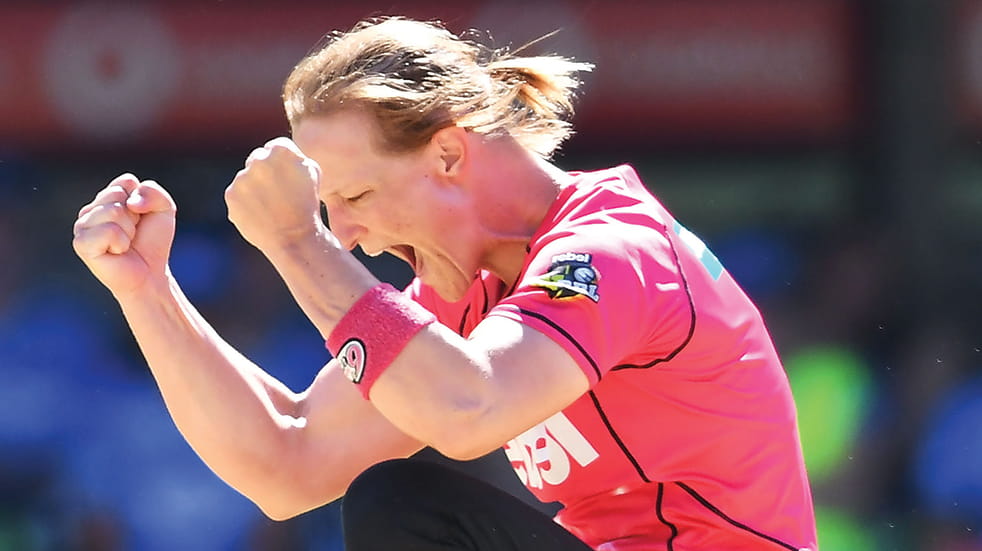 8. T20 brings worldwide stars to your doorstep
Every county is allowed two overseas players, so the Blast is packed with stars from around the world. This year, Australia's Mitchell Marsh and Aaron Finch, New Zealand captain Kane Williamson and Afghanistan's teenage sensation Rashid Khan will all play in England. It's also the stage for the best homegrown talent: Jos Buttler, Ben Stokes, Jason Roy and Tom Curran all cut their teeth in T20 before going on to play for England. Three rising stars to look out for this summer are Sussex's Jofra Archer, Dan Lawrence of Essex and Leicester's Liam Livingstone.
9. T20 has more local rivalry
The group stage of the T20 Blast is split into regional divisions, meaning there are plenty of local derbies. Whether it's Surrey v Middlesex, Yorkshire v Lancashire or Sussex v Hampshire, sell-out crowds have consistently packed grounds to see who will get local bragging rights.
10. England are actually good at T20
T20 has an international competition, the World Twenty20, every four years. The next one will take place in 2020. England's only win in a major international tournament came in the 2010 World T20. They would have won the last one in 2016, too, had they not been denied victory by West Indies' Carlos Brathwaite hitting four successive sixes in the last over. Compared to their 50-over record, they have a fine T20 pedigree and are one of the most exciting teams in the world right now.
11. T20's shorter format means there's more chance of an upset
With fewer overs and less time in the game, T20 will always give the underdog a fighting chance. Just ask England, who despite their good overall record have lost twice to the Netherlands at the World T20.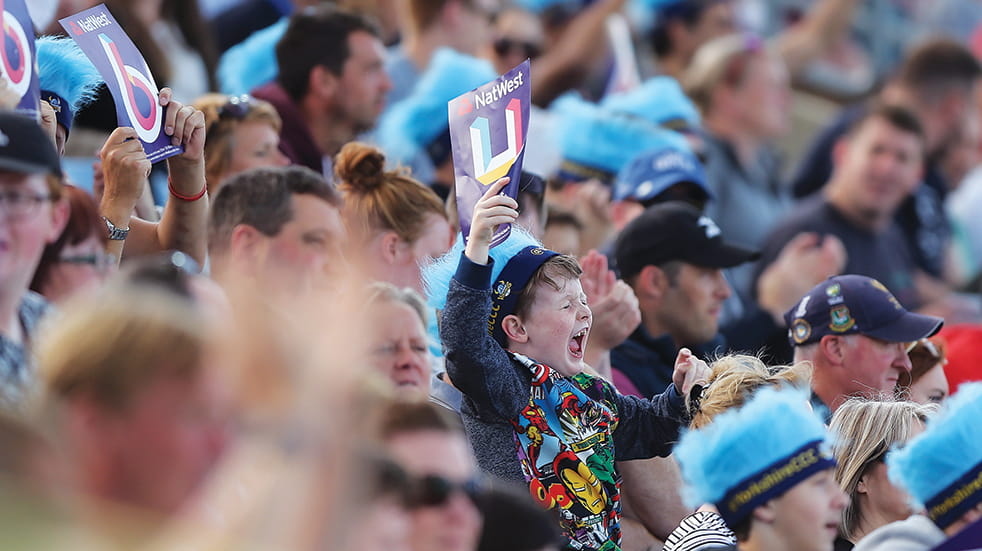 Join us this summer at the T20
Follow us on Facebook for the latest news and competitions to help you enjoy all the thrills of T20 at the Sharks home ground in Hove, Sussex.
Meet Sussex paceman Jofra Archer, one of the world's most exciting young cricketers
Jofra Archer only made his Sussex debut in 2016, but is now possibly the hottest young cricketer on the planet following a breakthrough winter for Hobart Hurricanes in Australia's Big Bash T20 competition. The Barbados-born all-rounder's new-found status earned him a deal worth £800,000 to play in this year's Indian Premier League, and he will be one of the stars in England this summer in the Vitality T20 Blast.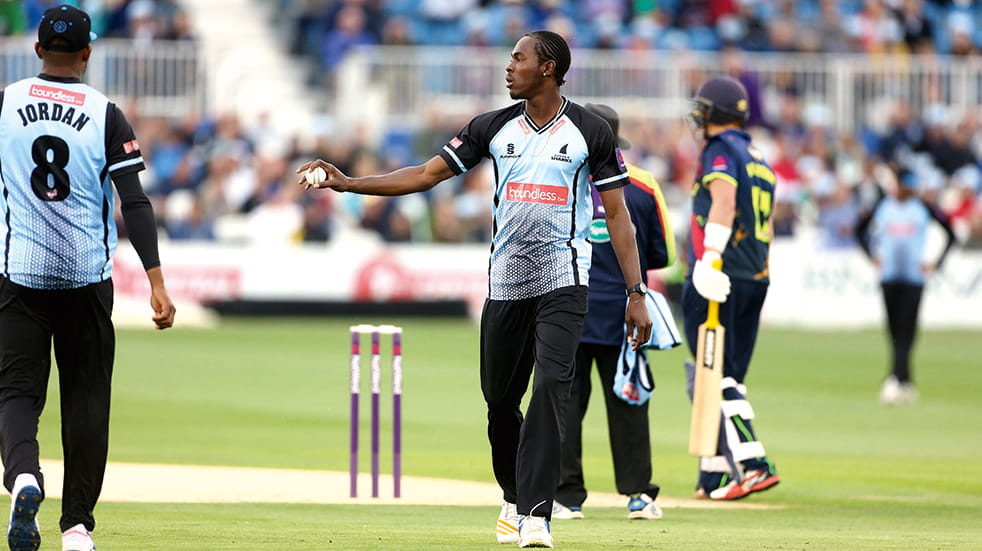 The past few months must have seemed like a whirlwind?
"Yes, I never thought I'd be playing in the Big Bash or IPL. Originally, I was meant to go to the New Zealand T20 comp, but everything just fast-forwarded from the time I got the call from the Hurricanes."
Does what's happened to you show the power of T20?
"Yes, I think it does – but more importantly it's the opportunity it can give players. You just need to take it with both hands because it could either make you or break you. It was harder for me having no international background. I was more of a kid at the beginning of the winter, but I've become more independent and grown a lot more personally."
So T20 is a good grounding for international cricket?
"I've got two more years to wait [to qualify to play for England], but I reckon the more of this I do, I won't have many nerves when that time comes. Hopefully I will hit the ground running."
What do you love about T20?
"The thing that gets me going is the battle with the batsman – it really fires me up. But I think T20 is so good because it's really, really competitive. You rarely blow teams away and there are a lot of close games. So many games go down to the last over. The nervy finishes add to the excitement."
Who were your heroes as you were growing up?
"I'd say Michael Holding and Joel Garner. When I was younger I didn't know much about all-rounders so concentrated more on the bowlers, and those are two of the best the West Indies have ever had.