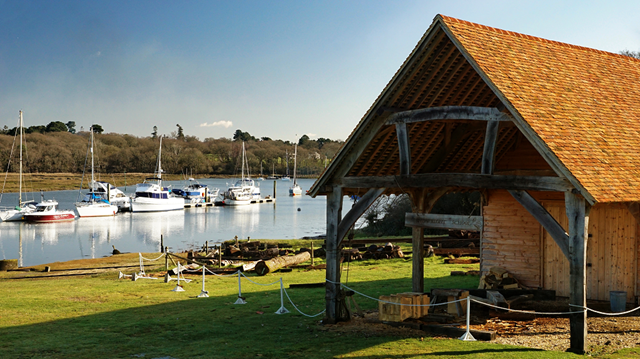 Thursday 18 July - Tuesday 23 July 2024
New Forest National Park
Beaulieu River
Explore beautiful surrounding woodland
Join the Berkshire Group for a five-night camping and caravan adventure in Buckler's Hard.
The 18th century shipbuilding village is where ships for Nelson's Navy were built. The site is based on the Beaulieu River, in the New Forest National Park in Hampshire.
Visit the Maritime Museum for a look back at the history of the area and visit the Shipwright's Cottage on the village street – you'll get a real insight into what village life was like here in the 18th century. Walk through the picturesque woodlands to Beaulieu village – a great opportunity to see the abundant wildlife. Whether it's enjoying a riverside picnic, exploring the charming high street or visiting the world-famous motor museum, the village of Beaulieu provides a great day out.
Own sanitation facilities are essential.
All welcome.
Price
Rally Fee (one off) £5.00 per adult (16+)
Site fee (per unit per night) £17.00
Contact the Rally Marshal to book.
Booking opens on the 5 January 2024 when booking details will become available.
Buckler's Hard Maritime Museum, Beaulieu, Brockenhurst, SO42 7XB
Not a member? Join today and save items for later.
Interested?
If you'd like to attend this event please log in and use the button below to send the organiser your details.