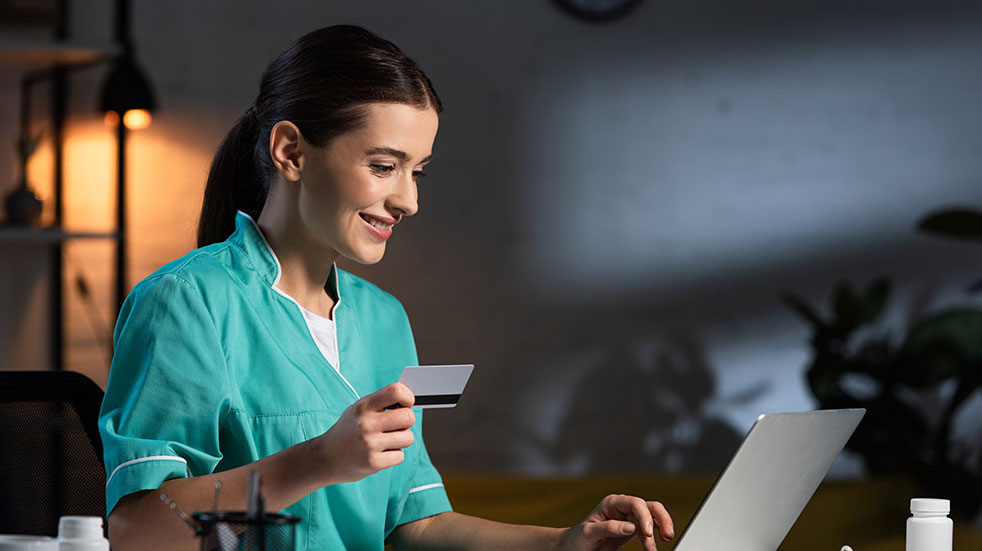 Don't miss these incredible offers for NHS staff and other key workers. With money off food, accommodation, transport services and more, you can make huge savings. To the best of our knowledge, all of these offers were still active at the time of writing, but please be aware that most offers only run for a limited time.
Hot deals for key workers: food and drink
There are numerous companies offering NHS discounts and offers for other front line staff to help them save money during this time

NHS discounts are available on tasty Greek food, courtesy of The Athenian. Meals can be delivered to your hospital or practice, or you can take it away. Visit the website for details.
No one deserves to kick back with a glass of wine more than our front line workers, and Bancroft is offering three of its mixed cases of wine for a discounted price of £99 each (reduced from £120). And that includes free delivery to your door.
Big Drop specialises in refreshing, alcohol-free craft ales. And it's currently offering NHS discounts on online orders. To claim your discount, contact cellar@bigdropbrew.com from your NHS email address, including your NHS ID.
Brilliant Gin – 20% off online gin orders
Whether you work in healthcare, the emergency services or the armed forces, you can claim 20% off the price of Brilliant Gin or Brilliant English Raspberry Gin. To claim this bonus, email brilliant@brilliantgin.co.uk, stating your ID code.
Edwards 1902 – 10% off online vodka orders
Edwards 1902's premium potato vodka can be enjoyed on its own or as part of a cocktail. And NHS professionals can currently get it 10% cheaper than usual by filling out their details on the company's website.
If you're planning on having a barbecue, then why not make the most of the NHS discounts available from The Meat Box Company? NHS professionals can currently enjoy £5 off their food order, and won't have to pay a penny for delivery.
Mindful Chef – 30% off healthy recipe boxes
Healthy food is very much on the menu at Mindful Chef – and you can get nutritionist-approved recipe boxes delivered direct to your door. Once you've placed your order on its website, email NHS-discount@mindfulchef.com with your order number and you'll get a very healthy 30% discount.
Morrisons – 10% off all goods
NHS discounts are also on offer at the popular supermarket chain. Present a valid NHS ID card when you check out at your local Morrisons store, and you'll enjoy a 10% saving on your bill. This offer is available until 12 July.
Olio – free meals
To help out during the coronavirus pandemic, this food-sharing organisation has set up a campaign called Cook4Carers, whereby members of the public are encouraged to prepare and donate meals to healthcare workers. To find out more, and to claim yours, visit its website.
Fancy a Thai food delivery? It'll taste even more satisfying with Rosa's NHS discounts. If you live in London, Manchester, Liverpool or Leeds, head to the Rosa's Thai Cafe website, place an order using your NHS email address and enter the promo code NHS50OFF.
Tuk In – 10% off Indian food
Looking for 'curry in a hurry'? Tuk In delivers delicious, ready-prepared Indian food all across the country – and NHS professionals can get a 10% discount code by sending an email to hello@tukinfoods.com. There is also free delivery on orders over £25.
WHSmith – 20% discount on food and drink
Healthcare workers can enjoy NHS discounts on food and drink in WHSmith shops found in hospitals. ID will need to be shown.
Yo! Sushi – 50% off all food orders
To show its gratitude to healthcare and emergency workers during these challenging times, the high-street sushi chain is offering a generous 50% discount to Blue Light Card holders.
Hot deals for key workers: transport
These companies are ensuring that NHS professionals and other key workers can get to work during the coronavirus pandemic

AA – free breakdown assistance
It's essential that healthcare staff are able to get to and from their place of work at the moment. That's why the AA is offering free breakdown assistance to stricken motorists, whether they're members of the AA or not. Call its dedicated NHS number on 0800 072 5064 – and get ready to show your NHS ID card when your help arrives.
Addison Lee – 25% off business class cabs
If you want to travel to work in style, treat yourself to a business class ride from Addison Lee. The taxi firm is currently offering key workers a 25% discount on app and web bookings. You'll need to use the code KEY25.
Bike Register – half-price cycle marking kits
Protect your bicycle from thieves with a high-quality marking kit. Bike Register is offering them to NHS professionals for half the normal price. To claim your discount, register your bike on the website, using your NHS email address.
British Cycling – three months of commute membership for free
There are numerous benefits to British Cycling commute membership, including free insurance and legal advice and discounts on servicing, components, cycling kit and more. And to say thank you to NHS professionals, the organisation has teamed up with HSBC UK to offer three months of membership free of charge. Visit the website to sign up, and don't forget to quote NHSFREE.
Cazoo – £250 off when you buy a used car
If you buy a secondhand car from the Cazoo website before 31 August 2020, the company will give you £250 off the full price – as well as delivering it, fully sanitised, for free. For full instructions on how to claim your discount, visit the website.
Cuvva – 50% off short-term car insurance
NHS professionals can get cheap car insurance on policies lasting up to six hours. Visit the Cuvva website to find out how to activate this offer.
Cycleplan – 50% off bicycle insurance
Cyclists: ensure that you're covered in the event of an accident or theft. Cycleplan is currently offering NHS discounts – you'll need to provide your ID or a recent payslip when purchasing.
Enterprise Car Club – free membership and up to 45% off rental rates
The car rental firm is offering all key workers free membership (a saving of up to £60) as well as cheap car rentals. The offer is open to both new and existing members.
Europcar – car rentals from £12 per day
Providing cheap car rentals to front line staff will help them to perform their vital roles without having to break the bank. Rentals must be for a minimum of two days, and work ID will be required upon pick-up.
EV Cable Shop – 15% off electric vehicle cables and accessories
Need a new charging cable for your electric vehicle? NHS discounts are currently available on the EV Cable Shop's website. Simply make your purchase with your NHS email address and your discount will be refunded to you. Alternatively, you can use the code THANKYOUNHS at checkout.
Free Now – 50% off taxi rides
NHS professionals living in London can enjoy half-price black cab rides while they help to battle the coronavirus pandemic. Open the Free Now app, input your destination and select 'NHS Heroes'.
Green Flag – free breakdown assistance
Green Flag is another company that's offering free breakdown assistance to NHS workers during the pandemic. If you need help, call 0800 051 0009, quoting your NHS ID number. You'll need to show a valid NHS ID card when the technician arrives.
Halfords – free 10-point car check
To give you peace of mind as you drive to and from your healthcare facility, Halfords is offering free car checks. A qualified technician will examine everything from your battery to your windscreen wipers, your oil level to your tyres. The test takes around 30 minutes. Visit the Halfords website to check availability in your local area.
Cycling is a great way to keep fit – and if you live in the Manchester area, you can get money off a new bike or accessories by showing a valid NHS ID card and quoting the code NHSRULES20.
This conscientious organisation is appealing to home-owners living close to hospitals to donate their parking spaces to healthcare workers. To find out more about the scheme, and to book a space for your car, visit the website.
KwikFit – 10% discount on car tyres, servicing and batteries
If you're quick, you can still get money off your new set of car tyres from KwikFit. The offer – which expires on 30 June – also includes car servicing and new batteries. To get this NHS discount, enter the code NHS10 when booking online.
minicab – free taxi tides
Partnering with The Fishmongers Charitable Trust, minicab is encouraging the public to donate free taxi rides for key workers. Fill in the form on the minicab website and you'll be issued with a promotional code.
Motorpoint – £300 off your next car purchase
Planning to buy a car imminently? Purchase one from Motorpoint's website before 30 June and you'll get £300 off the price. Note that you will need to show your NHS or social care ID card prior to your car being delivered.
Quella – 15% discount on bicycle purchases
If you've been considering buying a bike to take you to and from work, now might be the perfect time as Quella is offering NHS professionals and other front line care staff 15% off its range of bicycles. To find out how to claim your discount, call Quella's sales line on 0333 400 2400.
Ravenol – 12% off engine lubricants
To ensure your car remains in good working order, it's important to keep it lubricated at all times. Ravenol sells a wide range of high-quality lubricants, and is offering them to our NHS heroes at a discounted price. Fill out the form on the website and you'll be sent a unique promotional code. Note that the offer ends on 31 July.
NHS professionals can enjoy savings on UK and European breakdown recovery, thanks to Startrescue.co.uk. To activate your 25% NHS discount, obtain a quote using your NHS email address and then use the code LOVETHENHS at checkout.
Uber – 25% off all rides
Uber is another taxi firm that's offering NHS discounts at the moment. To activate this offer, you'll need to sign up to an UberMedic account.
Zipcar – 50% off car rentals
London-based NHS and other care workers can enjoy cheap car rentals thanks to Zipcar's generous initiative. You'll need to be a member to quality for the offer, but joining is free. For more details, email NHS-enquiries@zipcar.com.
Hot deals for key workers: accommodation
If you're a front line worker in need of free accommodation or a cheap place to stay, read on...

Airbnb – free places to stay
The organisation has been working with its hosts to provide free accommodation for NHS professionals during the COVID-19 pandemic. Residences are available across the UK, and rest assured that they must meet Airbnb's strict safety and cleanliness protocols. Visit the website to find out more.
Fill in the form on the organisation's website and you might be able to get free digs close to your place of work. You will be asked to make a small contribution towards weekly cleaning, fresh linen and utility bills.
Larkfleet Homes – £2,000 towards the purchase of a new home
Every little helps when it comes to buy a new home, and Larkfleet – together with Allison Homes – is offering key workers an exclusive package that includes £2,000 towards the price of one of its new-builds, along with £500 towards legal fees and £1,000 for finishing touches. Visit the website to find out more.
Hot deals for key workers: entertainment and leisure
Cheer yourself up during these stressful times with the help of these latest deals

For obvious reasons, Cheltenham's big movie showcase took place online this year. While the festival finished on 14 June, you can still catch many of the films that featured. And if you're a key worker, you can get 20% off the price by inputting the code KEY20 at checkout.
Gold Key Media – free online newspapers and magazines
There's a huge range of content available on the Gold Key Media platform – from daily newspapers to magazines and kids' comics. While they fight the pandemic, NHS professionals can access it for free. Follow the link to obtain your access code.
Tee off at one of England's top 100 golf courses – free of charge. Knole Park in Kent is offering NHS workers either a free round of golf or a group coaching session, followed by a complimentary drink in the bar. To book your session, contact the club on 01732 452150.
Hot deals for key workers: family
If you're a front line worker, make the most of these latest deals on family activities
Azoomee – three months of free educational games and TV shows
Who said learning needs to be boring? Your kids (aged 5+) will love the fun and interactive content provided by the award-winning Azoomee app. And as a health worker, you're eligible for three months' free membership. Register using your NHS email address and you're good to go.
Until 31 December, NHS employees can enjoy free access to Cityparents' handy web resources. These include webinars, podcasts and articles on everything from wellbeing to caring for your children. To qualify, visit the Cityparents website and fill in the registration form.
Kids Pass – three months free
With a Kids Pass, you can get fantastic deals on everything from TV packages to food deliveries. And NHS professionals can currently get three months for free, helping you to save money while you're saving lives.
Our children's education has been impacted by the extended lockdown period, but you can get it back on track with the help of My GCSE Science – a distance learning package aimed at Year 10 students. NHS discounts are available right up until 30 June 2021.
TopTekkers – free kids' football training
Now that Premier League action has restarted, the kids are going to be itching to kick a ball around again. Up until 6 September, NHS professionals can get free access to TopTekkers' interactive video-based football challenges. To activate the offer, you'll need to register with your NHS email address.
Hot deals for key workers: miscellaneous
Get your hands on everything from great mobile phone deals to cheap furniture

The nature lover in your life will be delighted to receive one of the outdoors-inspired handmade greeting cards from Annie Moon Studio. And NHS professionals can currently get 25% off the price by emailing anniemoon030@gmail.com from their NHS email account.
This independent company stocks a wide range of stylish straps for your Apple wearable. And to thank our heroic healthcare workers, it's currently offering NHS discounts on its Milanese, Steel, Ceramic and Luxury straps. To qualify for the offer, quote the code THANKYOUNHS at checkout.
Baxi – free boiler repairs
NHS professionals who have a Baxi boiler in their home can get it repaired for free until 30 June. Call 0330 678 0165 to arrange a time slot. Please note that you will need to show your NHS ID card upon the engineer's arrival, and work can only be carried out at your own property.
Black+Blum – 15% off food and drink containers
Stylish and robust, Black+Blum's lunch boxes, flasks and water bottles are ideal for summer picnics. The firm is currently giving NHS workers 15% off the usual price. To access your discount, use the code NHS15 when ordering.
Chario – up to 50% off loudspeakers
Marrying a chic aesthetic with premium sound quality, Chario's speakers are tailor-made for music enthusiasts. And if you're a health, food or transport worker, you can currently enjoy generous discounts on the company's products. To claim yours, contact Chario using your NHS email address.
Create and Craft sells high-quality craft kits and accessories for all occasions. And Blue Light Card holders can get 10% off the usual price when they purchase online. Visit the website to find out more.
DayJob.com – free CV and covering letter templates
Looking for a change of career? DayJob.com can help – the company is currently offering over 40 free CV and covering letter templates for NHS professionals. Simply visit its website to browse and download.
EE – free unlimited mobile phone data
NHS professionals on an EE pay monthly mobile plan are being treated to unlimited data until 9 October, enabling them to browse, stream and download to their heart's content. To access this EE NHS discount, you'll need to register via the website.
Ginger Ray – 20% off party supplies
If you have a special occasion coming up, you can get NHS discounts on balloons, table decorations and bunting from Ginger Ray. To apply for the offer, fill in the form on the company's website.
Goldfinch – 50% off fashion goods
Everything on the high-end fashion store's website is currently half-price to NHS professionals and other key workers. Contact claire@goldfinchagency.com via your work email address for details on how to benefit from this offer.
Helly Hansen – 50% off fashion and workwear
For an initial period of one year, healthcare staff can get half-price clothing from hellyhansen.com and hhworkwear.com. Add your details on the website to claim this offer.
All NHS professionals are being given the chance to enjoy cheap days out from London, including trips to the Harry Potter Studio and Downton Abbey filming locations. The promotional codes are available on the website.
Lycamobile – one month's free unlimited mobile phone bundle
The mobile phone operator is kindly offering NHS professionals one month of free unlimited calls (including to 40 international countries), texts and data, with the package being offered at a 20% discount thereafter. Visit the website to register.
Monica Vinader – 30% off jewellery and accessories
Whether you want to buy something nice for a loved one, or treat yourself after all the hard work you've done, you can purchase discounted jewellery and other accessories from Monica Vinader's website. NHS, social care, emergency services and military personnel should fill in their details to obtain a code.
O2 – three months' free 10GB data bolt-on
NHS staff who have a pay monthly contract with O2 are being offered an extra 10GB of data each month for three months. Send a message from your NHS email address, containing your name and phone number, to nhs@o2.com. You'll need to hurry, though, as the deadline for applications is 30 June.
Pets Corner – 15% off products from participating brands
Look after your pet's wellbeing, and save some money yourself, by buying some quality discounted goods from Pets Corner. To take advantage of the 15% discount, you'll need an online account with Pets Corner, along with an NHS email address.
There's a delightful selection of products on the Roses & Cushions website – everything from floral bouquets to delicious confectionery. And no one deserves them more than our brave NHS workers. That's why the company is offering generous NHS discounts at the moment. You'll need to send an email along with your NHS ID to claim them.
Royalcraft – 10% off garden furniture
Now that summer's here, it could be time to buy some new furniture for your garden or outdoor space. Royalcraft is giving NHS professionals 10% off the usual price of selected items on its site, on top of its existing '20% off all products' initiative. To benefit from this NHS staff discount, contact info@royalcraft.co.uk from your NHS email address.
Rydale – 10% off leisure and outdoor wear
If you're an NHS worker buying clothes or accessories from the Rydale website, quoting the discount code NHS10 via your NHS email address will secure you a saving on your overall bill.
Healthcare workers can get generous NHS discounts on beds, mattresses, sofas and chairs by visiting a Sofas & Stuff showroom and presenting their NHS ID card.
Sole Cup – 25% discount on loose tea and accessories
The eco-focused tea company is giving NHS workers a little treat to say thanks for all their selfless work over the past few months. Fill in your details on the Sole Cup website and you'll be issued with a discount code to use when making your purchases.
Twoodle Co – 25% off natural home scents
Home scents can help you to relax after a tough day – and Twoodle Co is giving NHS professionals the opportunity to buy its soothing products for 25% less than the standard price. To save money, use the coupon code NHS.
Hot deals for key workers: health and wellbeing
Free yoga classes, meditation sessions and skincare are all on offer in these latest deals

Beattitude – one year of free online workouts
To say thank you for looking after coronavirus patients during this pandemic, Beattitude is offering a year's free access to its online HIIT, mobility, yoga and meditation sessions. Visit the website to obtain the promotional code.
Beauty Pro – free beauty bundles
All key workers can obtain a free beauty bundle comprising four different face masks (choose between Calming, Brightening, Hydrating, Relaxing and Nourishing). The only thing you'll need to pay is £3.95 postage and packaging.
Big Health – free access to sleep and anxiety tools
From now until the end of the year, NHS workers can enjoy free access to Sleepio, the clinically evidenced sleep-improvement program, as well as the Daylight anxiety app. Follow the link for further details.
EF Skin – 20% off skincare products
To show its appreciation to healthcare workers and other people on the front line, EF Skin is offering a 20% discount on its wide range of cosmetic products. To claim, contact shop@efskin.com from your work email address.
Fiit – three months' free premium membership
Let off some steam with a post-shift workout – from home. Fiit offers over 500 online sessions, covering everything from bodyweight training to yoga. And if you work for the NHS, you can currently enjoy three months of Fiit Premium membership free of charge. To apply, follow the instructions on the website.
Fitbit – 30% off a Fitbit Charge 3 fitness tracker
Thanks to Fitbit's thoughtful offer, NHS workers will be able to get their hands on a high-quality fitness band at a fraction of the usual cost. New customers will need to create a Fitbit account using their NHS email address. Existing customers can simply change their current email address to their NHS one.
Headspace – free access to the meditation app
These are trying times for our NHS heroes. To help them cope with the pressure of fighting COVID-19. Headspace is granting free access to its science-backed meditation app until 31 December. With hundreds of guided meditations, sleepcasts and wellness videos, it can only have a positive impact. Follow the link to apply.
Kooky Botanicals – 50% discount on natural skincare products
Kooky says that its products are kind to your skin and kind to the planet – and thanks to the company's very kind offer for key workers, they'll be kind to your wallet too. Email info@kookybotanicals using your NHS email address.
Kurt Geiger – 50% off fashion products
Now that Kurt Geiger's stores have reopened, NHS workers can enjoy savings of 50% on its footwear, handbags and other products. To enjoy this NHS staff discount, you'll need to upload a photo of your NHS ID card to the Kurt Geiger website.
Nutribuddy – 50% off nutritional food
NHS and other front line workers can currently enjoy massive savings on health food, with on-the-go meals from the Nutribuddy website costing less than 40p each. To take advantage of this offer, fill out the application form.
Yoga Download – free three-month membership to online classes
Yoga can help you to relax and stay flexible – and thankfully it's something that can be done at home while leisure centres are closed. NHS professionals can enjoy unlimited access to Yoga Download's online sessions for three months by signing up using their NHS email address.
All photos: Getty Images