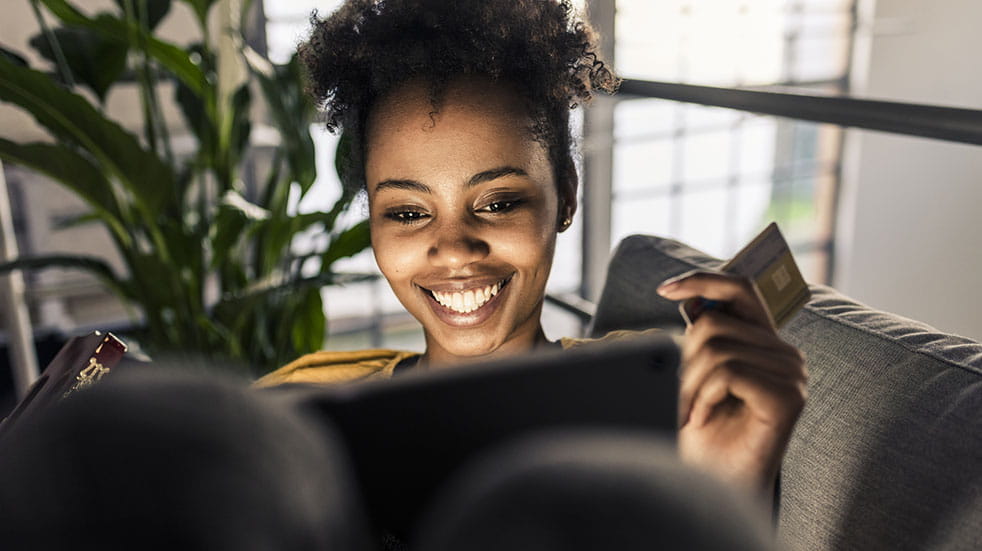 To say a huge thank you for their incredible efforts during this coronavirus outbreak, many companies are offering special deals to key workers – everything from money off food to free MOT checks. Not only this, but many retailers are still operating collection and delivery services during this crisis. Read on to find out more... (Please note that the below information is subject to change.)
The best special offers for key workers
If you work in the NHS, social care, emergency services or armed forces, you can currently get 40% off the price of flowers from Bloom & Wild. The florist is also asking people to nominate a key worker they believe is deserving of free flowers, and will select 10 winners each week. What's more, every time someone buys Our Florist's Pick, 15% of profits will be donated to the National Emergencies Trust Coronavirus Appeal.
Fixter – 10% off car maintenance
Boundless partner Fixter – the UK's first end-to-end online car maintenance service – is currently giving key workers a 10% discount, along with free collection and delivery. The code to use is KEEPUP.
Halfords – free 10-point car check
Halfords' stores have now closed, but its Autocentres remain open – and all front-line NHS workers are being offered free 10-point car checks to ensure that they are able to get to and from work safely during the coronavirus pandemic.
On its website, the maternity fashion brand has a lovely range of clothes for expectant mums, and as a nod to the sterling work being done nationwide, it's offering NHS staff, teachers, social workers, police and transport workers a 40% discount.
JustPark – free parking for NHS workers
The online parking locator has set up an initiative where members of the public living close to hospitals and health centres can offer their driveway or regular parking space to NHS workers for free.
Las Iguanas – 50% off takeaway food, plus a free can of Coke with every order
The Latin American food chain has closed its restaurants temporarily, but it's still offering takeaway grub – and NHS workers can get a generous 50% discount. What's more, they can wash their food down with a free can of Coke (one per order).
LEON – 50% off food deliveries
While the healthy fast-food chain's restaurants are now closed to help stop the spread of the coronavirus, some are still offering deliveries – and NHS workers can get 50% off their order. To obtain the discount codes, email lovenhs@leon.co from your NHS account.
NCP – free car parking
During the lockdown period, NCP is offering free car parking to anyone who needs to travel. No prior arrangements need to be made – simply turn up and park. Please note that lifts within the car parks will not be operational.
Ola – 50% off taxi rides
To say thank you to our healthcare workers, taxi firm Ola is offering NHS staff a 50% discount on their first 10 rides (maximum discount per ride is £7). The offer is available until 7 April.
Pure Lakes – 20% off skincare products
Based in the Lake District, this family-run company will deliver handmade natural skincare products to your door. NHS workers can currently get a 20% discount – and with every order, Pure Lakes will donate a free hand balm to the NHS. Please use the code NHS20.
Uber – free taxi rides and meals
The taxi company has kindly committed 200,000 free rides to and from work for health workers with a valid NHS or HSC email address. NHS and HSC staff can also get one of 100,000 free meals donated by Uber Eats, which will be delivered to their home or even the ward. Visit its dedicated NHS webpage to find out more.
After all the work they've been putting in, our NHS staff deserve to be treated. And Chelsea-based jeweller Van Peterson Design is doing its bit by giving these healthcare workers a 50% discount on its products. And you won't have to pay for shipping, either.
Veygo – 75% off temporary car insurance
While the general population has been asked to avoid travelling unless it's essential, healthcare professionals still need to get to and from their place of work. As a big thank you for their amazing efforts, Veygo is offering NHS staff a 75% refund on temporary car insurance.
Our heroes on the front line deserve some downtime, and White Heron Drinks is offering NHS and other key workers a 30% discount on its Whittern Pink Gin. Please use the code KEYWORKER.
WHSmith – 20% off food and drink
NHS workers can enjoy a 20% discount on food and drink in WHSmith shops found in hospitals. ID will need to be shown. Please note that standard WHSmith stores are now closed due to the coronavirus outbreak.
And the following businesses are all still operating
Argos's standard branches are closed for business, but the Argos stores found in Sainsbury's supermarkets are open for people to collect orders they've made online. The chain is also offering "fast delivery", although customers should note that there is likely to be a reduction in stock, and installation/recycling services have been suspended. Any purchases made from 1 March onwards can be returned up to 30 days after stores reopen.
Got some DIY that needs doing? No worries, as B&Q is still running a (contact-free) click and collect service. Home delivery is also available in selected locations, with no charge on orders of £50 or more. The chain is now running a 135-day returns policy.
As a chemist, Boots will be keeping many of its branches open nationwide. However, please note that it is not running coronavirus tests, nor selling testing kits, in store. Boots also offers an online service, with orders of £30 or more coming with free delivery. Please note there is currently a queuing system on its website.
If there's one thing that might cheer you up during these difficult times, it's Cath Kidston's cheerful floral designs. The chain is offering free delivery in the UK with no minimum spend, and is also now running a 100-day returns policy.
The electronics store is still taking orders online, but advises that its click and collect system has been suspended, deliveries may take longer than usual and installations are only being carried out on the most critical of services (i.e. gas and electric cookers). Refunds will be taken up to 21 days after the order was made, excluding the period when stores have been shut.
The clothing store for plus-size women is offering free standard delivery to UK homes or to your local ParcelShop. If you require contact-free delivery to your home, please leave a note for the courier. The price of unlimited next-day delivery for a year has been reduced from £9.95 to £7.96. And online returns have been extended from 28 to 45 days.
Due to the reduction in transport services, not to mention an increased desire to get out and exercise during the government-imposed lockdown, the demand for bicycles has sky-rocketed. As a transport provider, many Evans Cycles stores remain open – find your nearest branch here – and home delivery is also available. The chain is offering free bicycle MOT checks for NHS workers.
The clothing chain is currently running a mid-season sale online, with up to 70% off products. Free standard delivery is available on orders over £25, while the returns window for orders taken between 1 January and 31 March has been extended to 1 July.
The natural food and therapy chain has an online presence, and is currently offering a 50% discount on hundreds of its products. Free standard delivery is available on orders over £25, though there may be a delay on arrival times. Usefully, Holland & Barrett's website also offers immunity and wellbeing advice.
The DIY giant currently has a sale on many of its online products, but advises that there may be a 2-3-day delay on deliveries. A text message will be sent 24 hours before your item is due to arrive.
The department-store chain is still offering home deliveries – and is currently running a 20% off sale on its website. Customers should use the code SPRING20.
The popular department store made the decision to close its branches before the government made it compulsory. However, it is still offering a delivery service on items bought online. According to its website, deliveries are currently on time – please note, though, that delivery workers will not enter homes or carry out installations.
To help cope with the need for essential provisions, M&S has kept its standalone food stores, and the food halls in its larger stores, open. On certain days, the first hour of trading has been reserved for older and vulnerable customers, along with NHS workers. The chain is also doing contact-free deliveries on all of its products, but advises that furniture delivery times may be "significantly affected".
The clothing and homeware chain has an easily navigable website, and will deliver to your home for a fee of £3.95 (the service is free if you spend over £50). The period for returns has been extended to 14 days after Matalan's stores reopen.
If you're looking for fashionable clothes at a competitive price, then New Look is still open for business – or, at least, its online service is. Standard delivery is free on orders over £25, otherwise it's £1.99. For next-day or nominated-day deliveries, you'll need to spend over £65 or pay a £3.99 fee. New Look's click and collect service has been suspended, but you can still pick your stuff up from selected supermarkets via Collect+. The chain is also currently accepting returns up to 90 days after purchase.
Boundless partner Runners Need has closed its stores in line with government advice, but is operating an enhanced online service with next-day delivery where possible (orders must be made before 4pm). The sportswear brand is also currently offering a 100-day returns policy.
Tailored shirts are still available online. However, customers should allow 3-5 days from the receipt of their confirmation email for an order to be delivered.
The women's clothing chain has an "up to 50% off" sale on its website, and is offering free standard delivery to UK homes. Online returns have been extended from 28 to 45 days.
Due to social-distancing measures, the popular book chain is now operating with a reduced workforce, therefore there may be delays in the delivery of online orders. Deliveries to shop, along with click and collect services, have been suspended. It's also worth noting that Waterstones' website features a wide range of podcasts and book blogs, all of which are available for free consumption.
Wilko is one of the few non-supermarket chains whose stores have remained open – this being because it sells essential items such as medicine and cleaning products. However, Wilko has stated that its stores will introduce enhanced cleaning and social distancing, and will close at the earlier time of 5pm (Sunday opening times will remain as normal). The chain also does deliveries – though it will only be running its standard service.