Join today and save 20% on stays at Boundless holiday properties
Working or retired from the public sector or civil service?
Enjoy more with Boundless.
Explore Boundless holiday properties
Save money all year round - even in school holidays!
A family-friendly holiday park with pool, gym, sauna, adventure golf and lots more family activities.
Four cottage apartments and a larger cottage with great facilities – perfect for a self-catering getaway.
A relaxing spa hotel close to the beach. Members get free parking, free spa access and late checkout.
Plus, get instant access to benefits worth £260 when you join.*
Plus you can also save money on your favourite brands, including
What our members say
' From the discounts on insurance to the competitions and offers I think Boundless has something for everyone. '
Deborah, Leek
' Very good offers, membership well worth the money. '
Angela, Maidstone
' Great value and I really benefit from my membership. '
Sarah, Leamington Spa
' Lots of benefits and bonuses that are easy to use… well worth being a member. '
John, Surrey
' I have been a member for 40+ years - membership gets better every year. '
Sue, East Grinstead
' Boundless has proven to be the gateway to great discounts… a membership that pays for itself many times over. '
Cliff, Lincolnshire
' Membership continues to be both rewarding and excellent value for money. I'm sure it's the best membership organisation around. '
David, Stafford
Make lasting memories with your family with great days out
Why not join now and make the most of all our great offers
As well as receiving a free bi-monthly magazine direct to your door, full of interesting articles and competitions, you'll get access to: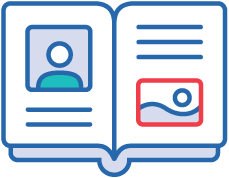 Boundless magazine
Our free magazine sent to yousix times a year

Member-run groups
Enjoy days out and your favourite hobbies with members

Exclusive member events
Entry to exclusive member events and masterclasses
Boundless is a membership club for working and retired public-sector and civil-service employees, delivering amazing experiences and unforgettable days out for all the family. Membership offers great value for money, including free entry to some of the UK's best attractions and up to 20% off at Boundless-owned holiday properties.
Who is eligible to join Boundless
Anyone who is working in the public sector or civil service. This includes teachers, civil servants, local-government workers and members of the armed forces, fire service, NHS and police.

Anyone who is retired from the public sector or civil service.

Anyone who is related to an existing member.
All About Boundless
Our members are the ones who help shape our club, now and for the future. We're owned by our members – people like you – civil servants and those from the public sector, both working and retired. This means every penny we make goes straight back into the club, which allows us to provide outstanding member benefits and services at a price you won't find anywhere else.
Terms and conditions
* Saving based on comparable membership deal at RBG Kew, Kids Pass access, tastecard access including Coffee Club and one equivalent example admission offer at WWT Slimbridge. Terms and conditions apply.