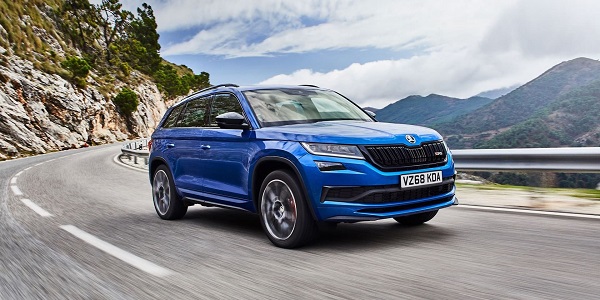 Special offers include Volkswagen, Renault, Honda, Mazda and Volvo.
Looking for a new set of wheels? Boundless members can save up to £10,105* on a new car purchase with our partner Griffin. Griffin have a range of the latest brands, models and specifications, including hybrid and electric cars, and part-exchange options are available. To qualify for your discount, all you need is your Boundless membership card and a valid driving licence.
With over 24 years' experience, Griffin lead the way in new car sales, and they're now bringing this wealth of expertise to Boundless members with their exclusive discounts. Griffin take the hassle out of buying a new motor, and will make sure your new vehicle has all the features you're looking for.
"I've recently taken delivery of a new Renault Captur bought through the Boundless/Griffin partner scheme. I would like to recommend this member benefit to other Boundless members looking to purchase a new vehicle. The whole process was efficient and problem free and is in fact the third new car that I have purchased over the years through Boundless/CSMA partner schemes. I would especially like to thank Nick from Griffin who made the whole process simple and straightforward. This is a stress-free and safe way to purchase a new car at a very competitive price, which I can thoroughly recommend."

Griffin offer a wide choice of the latest brands, models and specifications, including hybrid and electric cars. Their top deals across a range of manufacturers include:
Alfa Romeo
Audi
Citroën
DS Automobiles
Fiat
Honda
Jeep
Mazda
Mercedes Benz
Nissan
Peugeot
Renault
SEAT
Skoda
*Saving of £10,105 is based on Audi A4 30TDi Sport Edition Avant S-tronic. Discount is on UK recommended list price of £38,490. All savings are subject to change – please check with Griffin at the time of enquiry. Discounts are calculated using UK recommended list prices.
Finance offers correct at time of publication and can change without notice. Please ask a Griffin salesperson for up-to-date offers.
In order to buy a car in your name you must produce a Boundless membership number in your name.
Lines are open from 8.30am – 5.30pm Monday to Friday and 9am – 12pm on Saturdays. Telephone calls may be monitored and/or recorded for training purposes.
Please note: this page links to an external website.
Boundless is not responsible for the content of third-party websites.
Further terms and conditions apply; visit website for more information.