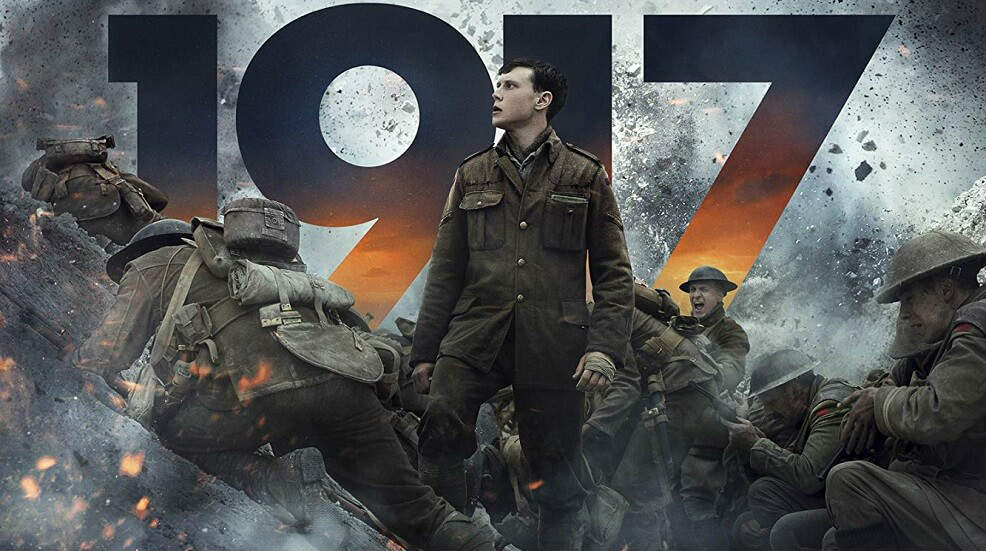 With The Cinema Society, access great discounts on cinema tickets and cinema memberships across the country.
From the awe-inspiring IMAX of Cineworld to the boutique cinema Picture House, the Cinema Society have your film needs covered.
Now Showing - 1917
At the height of the First World War, two young British soldiers, Schofield (Captain Fantastic's George MacKay) and Blake (Game of Thrones' Dean-Charles Chapman) are given a seemingly impossible mission. In a race against time, they must cross enemy territory and deliver a message that will stop a deadly attack on hundreds of soldiers - Blake's own brother among them.
Now Showing - Birds of Prey
You ever hear the one about the cop, the songbird, the psycho and the mafia princess? ''Birds of Prey (And the Fantabulous Emancipation of One Harley Quinn)'' is a twisted tale told by Harley herself, as only Harley can tell it. When Gotham's most nefariously narcissistic villain, Roman Sionis, and his zealous right-hand, Zsasz, put a target on a young girl named Cass, the city is turned upside down looking for her. Harley, Huntress, Black Canary and Renee Montoya's paths collide, and unlikely foursome have no choice but to team up to take Roman down.
Valentine's Day: Emma
Catch the latest adaptation of Jane Austen's classic novel Emma, which hits the big screen on 14 February. Published 200 years ago, this glittering satire on social class and the pain of growing up tells the story of a well-to-do young woman who throws her home village into turmoil with her misguided attempts at matchmaking. Directed by Autumn de Wilde, the film stars Anya Taylor-Joy, Johnny Flynn and Bill Nighy.
To redeem your cinema discounts, please click the find out more button. You'll then be prompted to register on the Cinema Society website. Once registered, select the cinema of your choice to buy your cinema voucher. You can then use your voucher to purchase cinema tickets on the cinema's website. Then all that's left is to buy the popcorn and get comfy!
Cinema membership offers
Why not enjoy discounted cinema all year round? The Cinema Society offers up to 40% off various cinema memberships, including Cineworld Unlimited and Odeon Limitless. Find out more on the Cinema Society website.
FAQ's
Please click here for more information about The Cinema Society
Terms and Conditions
Please check each product's T&Cs when purchasing as these will vary by cinema. Please check your local cinema before purchasing, as you may get preferential rates directly with the cinema if they have promotions running. Cinema ticket prices also vary with location.