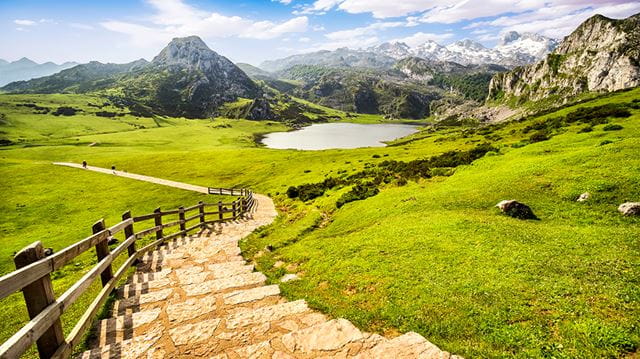 Responsible tourism is high on the list of many travellers. Follow our guide to how your holidays can help local communities, wildlife, ecosystems and economies.
How can your holiday genuinely meet your eco standards?
1. Start with your destination
Ethical Traveler produces an annual list of the 10 best countries to visit, based on human-rights records, social-welfare provisions and environmental protection. The Travel Morality Index also takes in gender equality, workers' rights and other criteria. And the 2018 Environmental Performance Index ranks 180 countries according to 'environmental health and ecosystem vitality'.
2. Look for conservation accreditation
If you're booking your resort or holiday online, look for links with charities committed to conservation and protection, certification with organisations like the Global Sustainable Tourism Council or B-Corps, or which local charities and initiatives are supported.
3. If you're flying, fly direct
Take-off and landing produce the most carbon emissions, so a direct flight is best. And you can offset your carbon footprint using Myclimate. It calculates how much carbon your trip will use, then offers a great range of global carbon reduction projects for your offset.
---
Read more about sustainable living
The expert guide to a glamping holiday
How to build a sustainable garden
Book a bargain break in the UK
---
And if you want some ideas or ready-made, bonafide eco trips that won't cost the earth, here's our selection of top holidays…
Top ten eco holidays for 2019
1. Sail and save in Turkey or Greece
Small group adventure holidays operator Explore has holidays to 130 destinations, and it supports local charities and projects around the globe as well as offering an excellent offsetting programme. We're particularly taken with its boat-based selection of holidays, such as the family cruise on Turkey's Turquoise coast (from £1225pp) or the Greek Cruise and Island walking holiday on the pretty island of Evia (from £1080pp). The former takes place on a traditional gulet, the latter a sailing boat, and both combine wind power, solar power, fresh food literally caught off the boat and minimal environmental impact to offer a truly sustainable trip.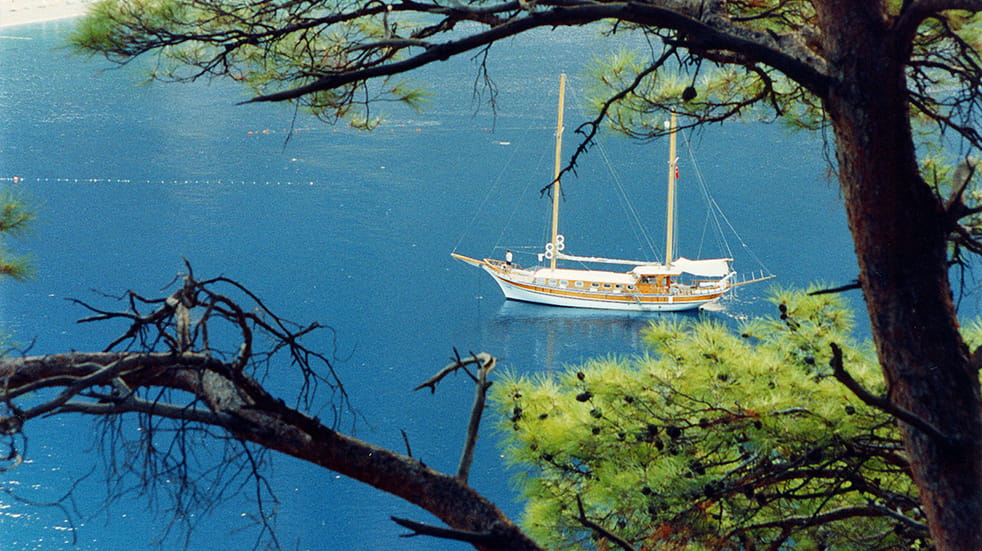 2. Get champing at a bit of Britain
A camping holiday is almost sure to be eco-friendly and benefit the local community. But if you want to go further, consider champing – aka staying in a church. Via its dedicated champing website, the Churches Conservation Trust rents out 21 historic churches across England and Scotland where you could find yourself sleeping in a box pew under a medieval wall painting. Kids and dogs are welcome, prices don't increase during holidays (from £49 per adult per night and £25 for children) and, with profits ploughed into conservation, it's about as eco-friendly as they come.
3. Take an Arctic cruise with a difference
With a 125-year-history of Arctic and Auroral zone cruising, Hurtigruten has long considered its impact on the environment, and has a slew of impressive conservation and UN Sustainable Development Goals at the heart of its operations. It recently became the first major travel company to remove single-use plastic from all its 14 ships, so now you know that as you sail smoothly up fjords and around the Arctic Circle, you're leaving nothing in your wake. Entry level prices for a Classic Round Voyage with flights start from £1449.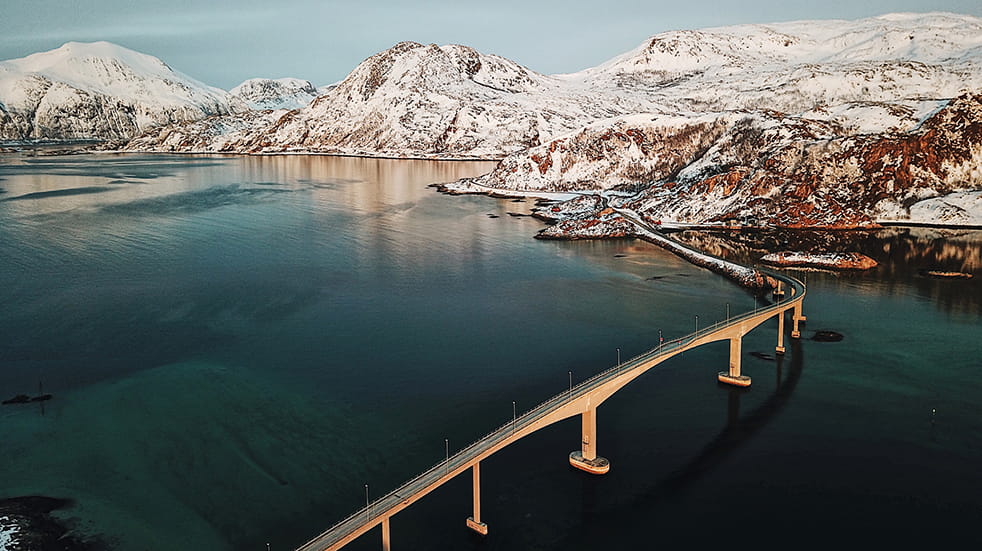 4. Track tigers and support communities in Rajasthan
Spend enough time in Rajasthan's managed and protected Ranthambore National Park and you're almost guaranteed tiger sightings, but what to do outside the park? At the adjoining Khem Villas, you can take nature walks through grounds filled with 180 species of birds and learn about the projects the resort is involved with, which include impressive healthcare, education, animal husbandry and afforestation projects. So you know that while you're relaxing in your beautiful surroundings, your money is working hard to make those surroundings better for every living being in them. Full-board doubles start at £177pn.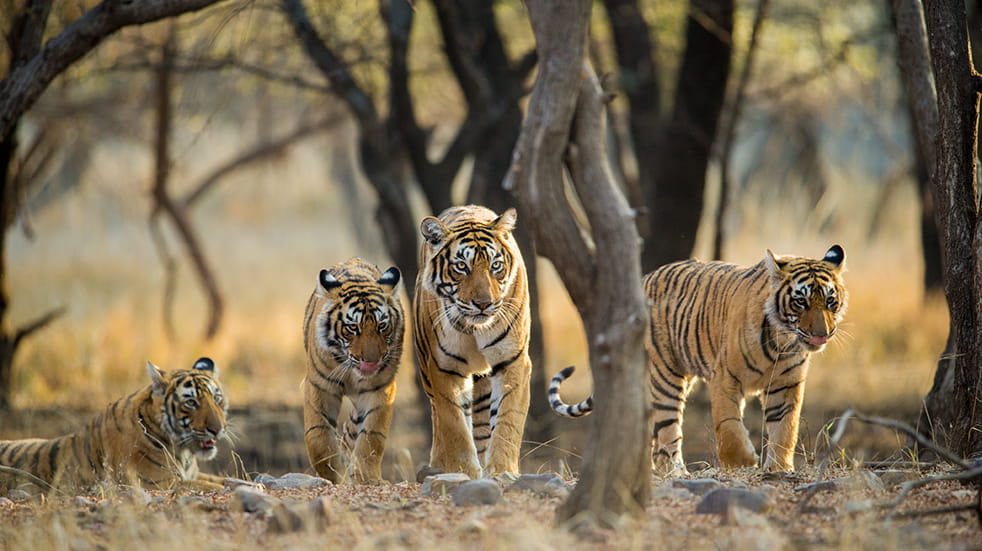 5. Sample the best organic produce in St Kitts
At No 8 on the Ethical Traveler list, the Caribbean island of St Kitts has, in Kittitian Hill, one of the most socially sustainable resorts in the region. This pioneering community includes the luxury Belle Mont Farm hotel, an arts and culture village and an edible golf course, all set over 400 acres of tropical farmland where the focus is firmly on organic, sustainable food. Ninety per cent of provisions are sourced from its own and surrounding farms, and talking to some of the producers and suppliers at one of the farm-to-table dinners or foraging breakfasts is a unique holiday memory.
6. See a different side of Africa
Fairtrade Travel is a great online resource if you're looking for an eco-friendly adventure. Its website brings together tour operators offering a great range of eco-trips, including self-drive, beach, cultural and multi-activity holidays in Africa, while also acting as an accreditation body for community-based tourism across the continent. We particularly like the sound of the Nine-Day Safari and Beach holiday – three days of Big 5 safari on a private game reserve in the Kruger region, plus five days on the Indian Ocean coastline of Mozambique, all in Fair Trade accredited properties, from £1650 excluding flights.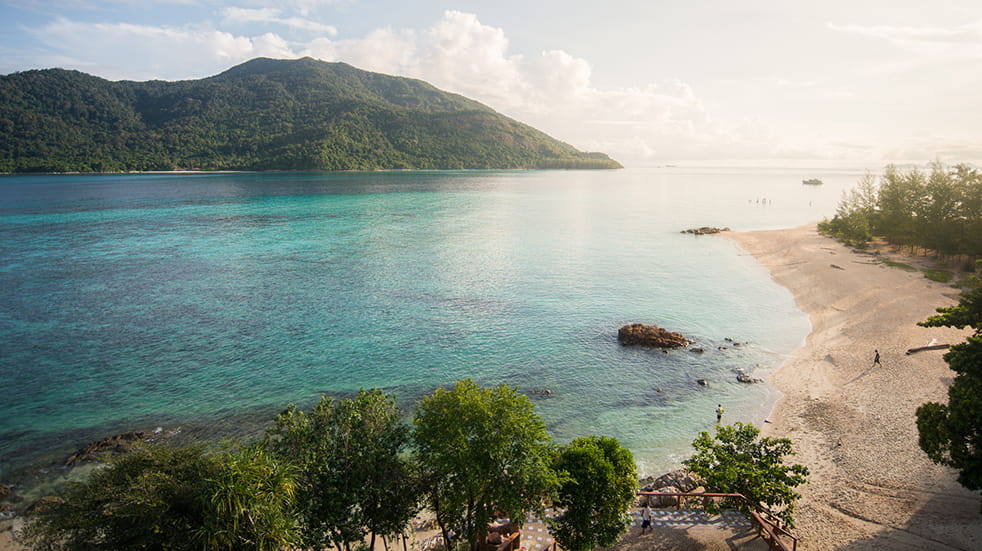 7. Cycle through three Balkan countries
Intrepid travel offers small-group eco holidays around the world, with a strong selection of cycling trips as far afield as Vietnam, Cuba, Jordan and the Balkans. With B Corp status and its support of more than 50 community and conservation projects, its credentials are top notch, and so are its trips. Its new eight-day 'Cycle the Balkans' tour from Dubrovnik to Sarajevo is perfect for leisure cyclists, following the old Austro-Hungarian railway line and taking in Kotor and other beauty spots on the way. Seven nights with B&B starts at £988.
8. Walk and talk through Spain's Picos de Europa
If you really want to immerse yourself in a culture, being able to speak the language is a big advantage. So why not take a holiday that teaches you one? From Responsible Travel's enticing range of small-group trips, the Spanish Course and Walking Holiday in the Picos de Europa offers a week of walking and talking from just £580, including B&B. As its name suggests, the tour operator ensures the social and environmental sustainability of all its packages, leaving you free to enjoy the spectacular scenery and interaction with locals and nature in a wonderfully leisurely fashion.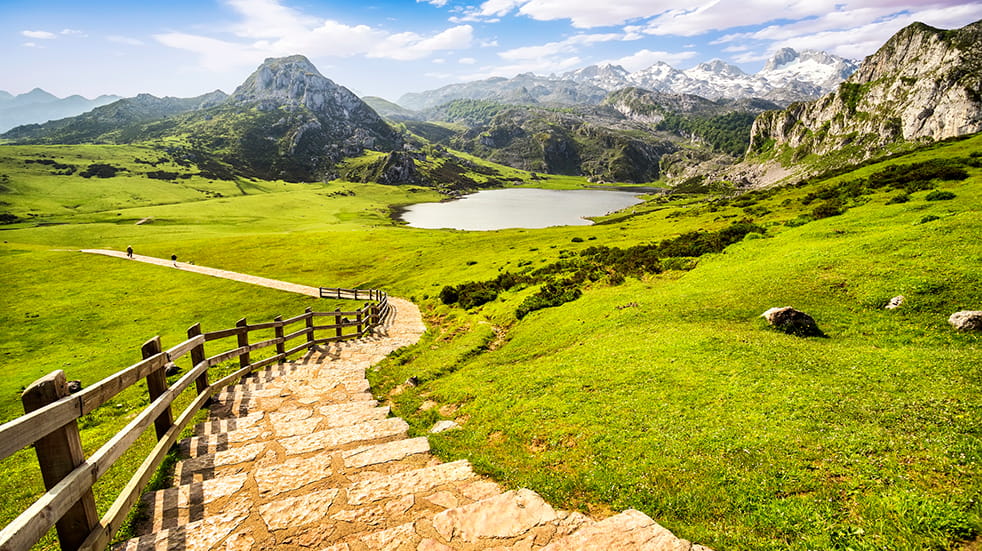 9. Go native with the family in Scandinavia
If your little ones are little eco-warriors, they'll love a Nature Travels holiday. As a specialist in Scandinavian adventure travel, the Swedish company offers a great range of summer packages – like a week of bushcraft, canoeing and hiking with huskies in the taiga forest of Finland's Kainuu (from £674 – £1250 per person). Here, in a rustic lakeside cabin, daily life revolves around huskies and the rich surrounding natural environment, with a slew of great nature-based activities (fishing, foraging, campfire meals and the like) led by local hosts.
10. Enjoy the clean waters and fresh air of Malta
If you want to put together a DIY affordable eco beach holiday, try Malta. Ranked fourth on the 2018 Environmental Performance Index (after Switzerland, France and Denmark), it has some glorious beaches, woefully underappreciated cultural attractions and a great range of breaks that needn't cost the earth. Eco options include cycle hire, natural-world excursions and activities with companies like Merill Eco Tours (birdwatching, agritourist tours, hikes etc) and, thanks to the Malta Tourism Authority's eco-certification programme, even staying at a hotel that boasts a high level of environmental awareness.