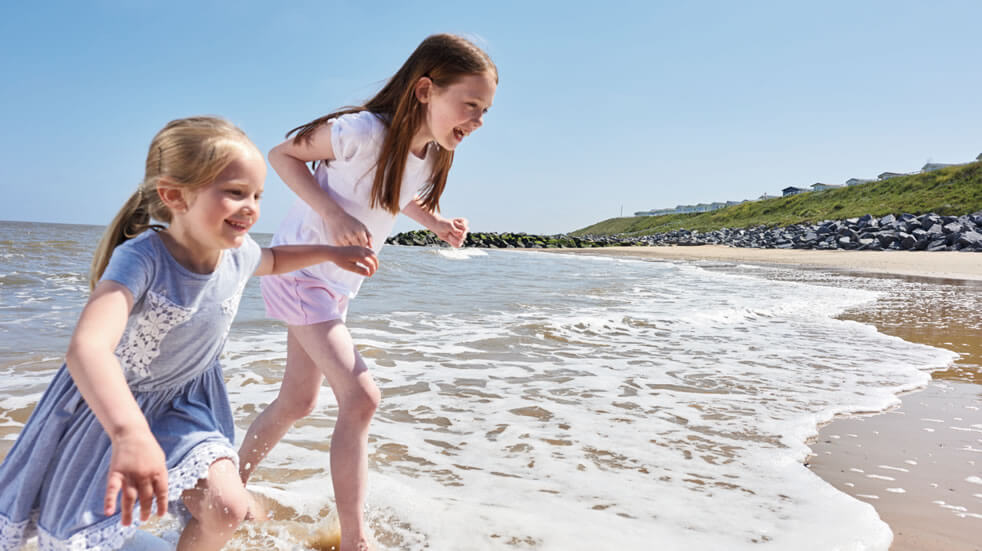 Save an additional 5% on school holidays and Bank Holiday dates
Save an additional 10% on all other dates throughout the year
Free sports activities
Free kids' clubs for all ages
Free entertainment, night and day
Log in or join Boundless today for only £27 to enjoy great discounts at Haven holiday parks.
About Haven holidays
Create lifelong memories at one of the Haven holiday parks, choose from 36 coastal holiday destinations including Devon, Cornwall, Wales and more. Enjoy the charm of the British seaside at its best while spending precious time with loved ones.
Haven offers a wide variety of self-catering, touring and camping facilities ideally situated in some of the best coastal locations in the UK.
So, if you're looking for a cheap family holiday right on the beach or a few days near rolling hills with friends, Haven holidays include everything you need to help you relax and have a good time without breaking the bank.
With so many family activities at Haven holiday parks, your kids will never be without something fun and exciting to enjoy during their holiday.
†Exclusive member benefits extra discounts are additional savings which you can combine with our general offers and will be added on after all other discounts have been taken in to account. Save an additional 5% applies to school holidays and Bank Holidays throughout the year on all grades of accommodation.
Save an additional 10% applies to all other dates throughout the year on all grades of accommodation. These discounts are on top of Havens published prices. To get these offers please log in and go to our partners' site where your discount will be applied automatically or call our contact centre on 0333 202 5247 and quote your code at the time of booking.
Offers apply to new bookings only for arrival dates in 2019 and 2020 and are subject to the full booking terms and conditions as stated on www.Haven.com. Facilities and activities will vary by park and date, and some are 'paid for' activities. You won't get these if you book via a travel agent, one of our holiday parks, or affiliates.
Low deposit and Easy Payments available. Please check your personalised payment plan at the time of booking for confirmation. Any bookings made within 10 weeks of arrival require payment in full at time of booking.
These offers can be withdrawn at any time and are subject to availability. They cannot be used in conjunction with any other offer, group bookings, third party discount or voucher and must be booked direct with Haven. Extra discounts are additional savings which you can combine with Haven's general offers and will be added on after all other discounts have been taken in to account. It is not possible to add extra discounts once a booking has already been confirmed. Full Haven holidays terms and conditions apply, please visit haven.com