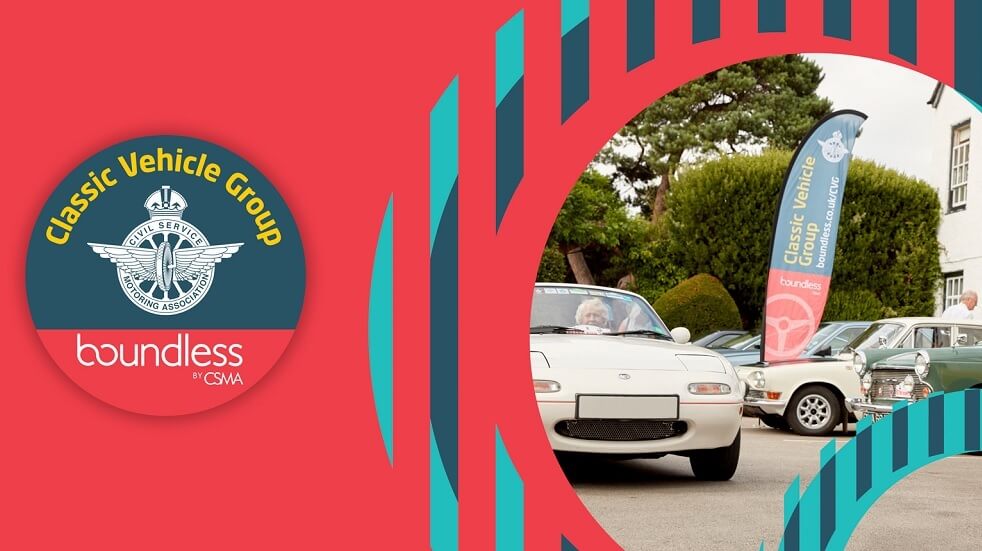 If you cherish your vehicle then this is the group for you
If you're interested in classic vehicles and would like to take part in tours and displays, the Boundless Classic Vehicle Group (CVG) is the Group for you. Perfect if you own one, but enthusiasm is the only requirement for entry.
Scenic drives – vehicle runs through beautiful countryside with fellow enthusiasts
Static vehicle displays – show your classic at one of many events throughout the UK
Social events – local meets with other members
Spectators welcome
Do you have a passion for classic cars? The Classic Vehicle Group have a fantastic choice of events for you to attend throughout 2018. From touring rallies to show displays, you'll find all the information you need below.
December 2019
Severn and Avon Christmas lunch
The Masons
Geoff Davies
January 2020
New Year Run
Classic Vehicle Group
Allan Goddard
Offering a great range of events and activities with or without your classic!
Federation of British Historic Vehicle Clubs ( FBHVC)
The Classic Vehicle Group is a member of the Federation of British Historic Vehicle Clubs ( FBHVC), an organisation that represents the interest of owners of historic vehicles. You can keep up to date with how this might affect you and your vehicle by downloading their newsletters here >>
For any queries please contact us from our list of contacts below
cvg@boundless.co.uk



01273 744763

---

Your Classic Vehicle Group Committee
Chairman & Treasurer-Bernard Ward
bernard.ward@boundlesscommunity.co.uk

Secretary-Dave Rosher
daverosher@gmail.com
07724 164576
Newsletter- Geoff Wooldridge
editorcvg@boundlesscommunity.co.uk
Committee / Severn & Avon Co-ordinator- Geoff Davies
a5gcd@lotuselan.com
Committee-Peter Adams
peterandrosemary68@gmail.com