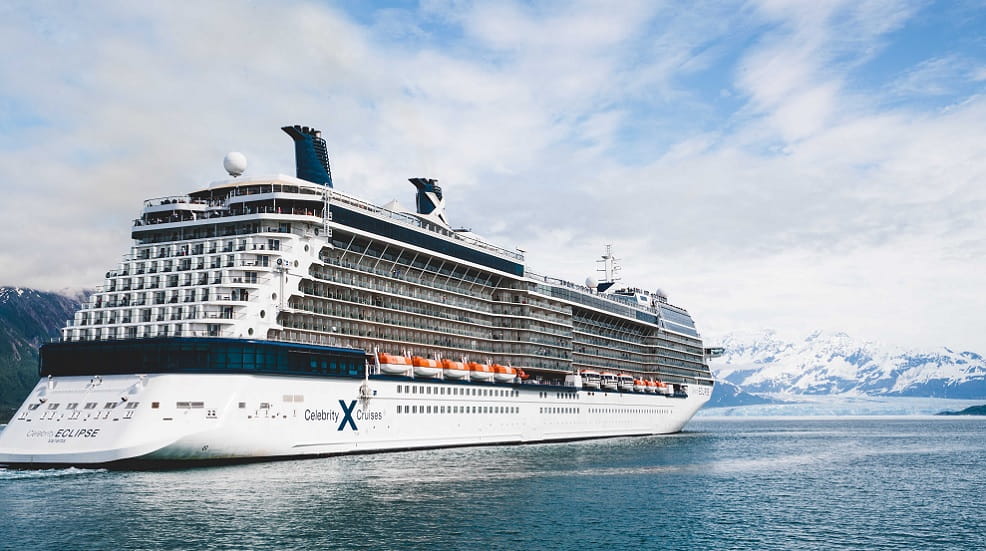 Whether you're looking for an last-minute, mini or luxury cruise – or the trip of a lifetime – Barrhead Travel have a huge array of choices, so you can take in beautiful destinations across the globe with all the major cruise companies.
With specially negotiated prices and fantastic value-added benefits you won't find anywhere else, Boundless members make big savings when booking with Barrhead Travel.
Find your nearest Barrhead Travel branch here.
Barrhead Travel will soon be launching the new P&O Cruise collection for departures between April 2021 to March 2022. Book your getaway from 23 October, or register your interest between Monday 14 October - Sunday 20 October.
Caribbean, Baltic and Ligurian Tier members can book from the 21 October. Call the dedicated cruise team now on: 0800 484 0321 and say you're a Boundless member.
Soak up the Mediterranean sun with P&O Cruises
14 nights departing from Southampton on 9 May 2020
Set sail on P&O Cruises' ship Britannia and explore the highlights of the Mediterranean, starting with a chance to sample some mouth-watering tapas in the Spanish coastal city of Cádiz. Then, after a day at sea, you'll wake up in Barcelona where you'll see Gaudi's architectural masterpieces and plunge into the heady bustle of Las Ramblas. Then it's swiftly onto Cannes, the home of the famous French film festival as well as some stunning scenery and quintessential southern French culture. Following France, you'll witness the Italian sunrise as you dock in Livorno at 7am and then head on to romantic Rome the next day. To end your adventure, you'll go back to Spain where you'll first visit the south-eastern city of Cartagena, with its glorious architecture and Roman relics, then finish in Gibraltar where you'll experience a little slice of Britain but with a Mediterranean climate.
Why not treat yourself to your own cabin with private balcony so you get the best views as you arrive at all these fabulous ports?
Prices start from £1049 per person (which includes your Boundless member discount).
---
P&O Cruises
Norwegian Fjords
On-board P&O Cruises > Iona
5th September 2020 > 7 nights
From Southampton
Visiting: Stavanger, Olden, Innvike Jorden, Nordfjord (cruise-by), Hellesylt, Geiranger, Geiranger Fjord, Sunnylvsfjorden, Stafjorden, Bergen
From Only £719pp
---
Baltics
On-board P&O Cruises > Azura
6th September 2020 > 14 nights
From Southampton
Visiting: Warnemunde, Helsinki, St Petersburg, Tallinn, Stockholm, Copenhagen
From Only £1215pp
---
USA and Canada
On-board P&O Cruises > Arcadia
6th September 2020 > 30 nights
From Southampton
Visiting: St Johns, Corner Brook, Iles de la Madeleine, Halifax, Boston, Newport, New York, Bar Harbour, St John, Sydney NS.
From Only £3549pp
*Obstructed Ocean View
---
Mediterranean
On-board P&O Cruises > Oceana
8th October 2020 > 7 nights
From London
Visiting: Malta, Cannes, Livorno, Olbia, Naples
From Only £815pp
---
Transatlantic – West bound
On-board P&O Cruises > Azura
16th October 2020 > 15 nights
From Southampton – return London
Visiting: Madeira, Antigua, St Kitts, Castries, St Vincent, Barbados
From Only £1009pp
---
Spain and Portugal
On-board P&O Cruises > Iona
31 October 2020 > 14 nights
From Southampton
Visiting: Vigo, Malaga, Alicante, Barcelona, Cadiz
From Only £769pp
---
Dubai and Arabian Gulf
On-board P&O Cruises > Oceana
5th November 2020 > 7 nights
From London
Visiting: Dubai, Muscat, Khasabi, Abu Dhabi
From Only £865pp
---
Caribbean
On- board P&O Cruise > Azura
28th November 2020 > 14 nights
From London
Visiting: Barbados, St Vincent, St Kitts, St Maarten, Grand Turk, Tortola, Antigua, Castries, Grenada.
From Only £1295pp
---
Canary Islands
On- board P&O Cruises > Ventura
29th November 2020 > 12 nights
From Southampton
Visiting: Madeira. La Palma, Gran Canaria, Arrecife, Lisbon
From Only £815pp
"Later this year, we are planning a long-haul holiday to west coast of America and Hawaii. After much searching we chose Barrhead Travel to arrange the whole trip, and we are receiving exceptional personal service."

"In September, we booked a cruise via Barrhead Travel and saved £600, compared with our local travel agent. I think the yearly Boundless membership fee is worth every penny."

The offers shown are subject to availability and can be withdrawn without prior notice. Prices are 'Early Saver Fares', based on two persons sharing the lowest grade of inside cabin unless otherwise stated. Reconfirm your itinerary prior to booking as ports of call can be subject to change. All bookings will be subject to the relevant tour operators booking terms and conditions. Errors and omissions excluded and the offers are correct at time of going to print.
Members must advise of their affiliation at the start of their enquiry.
10% discount applies to Barrhead Travel branded holidays only, no minimum spend level required.
Up to 5% discount applies to ATBA bonded operators , no minimum spend level required.
Discounts are applied to the commission-able elements of a holiday only, not the total holiday cost.
Holidays that have been price matched with other agencies / direct sell operators are already discounted therefore no further discounts will be applied.
Discounts are combinable with selected cruise lines/tour operators campaigns.
No discounts can be applied to Scheduled/no-frills airlines and charter flights.
Website and e-shot offers are pre-discounted therefore no further discount will be applied.
*price correct as of 24th July 2019 and includes Boundless discount
**price correct as of 24th July 2019 and includes Boundless discount. Price includes exclusive discount - Book a balcony stateroom and receive a complimentary rail upgrade to GoldLeaf service which includes:
unparalleled panoramic views in the upper-level of custom designed bi-level dome coach
Delectable hot gourmet breakfasts and lunches from the à la carte menu served in the lower-level dining room of your coach
Complimentary alcoholic beverages including Canadian wines
An exclusive outdoor viewing platform in the lower-level of your dome coach