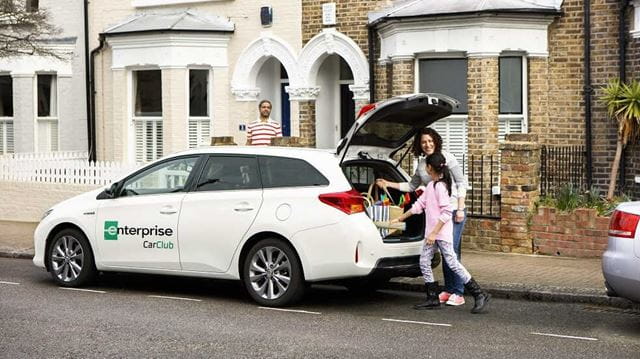 Join for only £10 and get £20 FREE driving credit with Enterprise Car Club®*
24/7 access to over 1,100 on-street vehicles
Vehicles available in 130 cities and communities across the UK
Access a range of vehicles to suit your journey by the hour or the day located in convenient locations across the UK
Log in or join Boundless for £ a year to claim your discount code and start using Enterprise Car Club.
Access rental cars and vans from on-street locations across the UK. Every vehicle is parked in its own designated bay so there is always a parking space waiting for you when you're finished with your car. Reservations can be made quickly and at the last minute – and can be for as little as half an hour, a day, or more...as long your adventure lasts.
*First year's membership included for £10 (usually £60/yr).
£20 driving credit, valid for 90 days, applied once applications is approved.
Offer valid for Boundless card member's until 31/12/2021.
Driving credit applies to time and mileage only.
Offer cannot be applied to previous rentals, balances owed, or fees charged.
Offer has no cash value.
Contact the Clubhouse team at membership@enterprisecarclub.co.uk for more information.