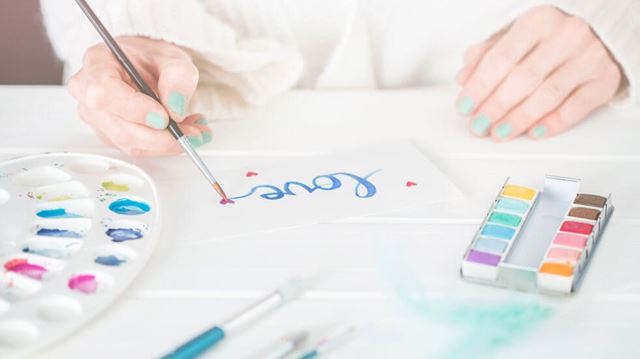 Discover how spending time on an artistic hobby can help you to relax and find your creative flow.
Taking time out of your day to get in touch with your inner artist can help you unwind and feel less stressed. Art is a very mindful activity – the very act of making something using your hands allows you to focus on the present moment. Mindful crafting can also make our brainwaves slow, in a similar way to meditation.

With a little practice, it's easy to find your creative flow and let go of any everyday worries or anxiety. You might find that you lose track of time once you get into the right mindset. Follow guides from Boundless, Calm Moment and Mollie Makes.
---
Feel better with these craft ideas
---
How to be a mindful artist
Calligraphy isn't just beautiful – it's also a great way to practise mindfulness. Mastering mindful calligraphy requires you to spend quiet time focusing on every sweep of the pen. Expert calligrapher Betty Soldi says: "We discover so much about ourselves by just taking the time to stop."
If you prefer to work with textiles, then embroidery might be more up your street. Embroidery designer Carina Envoldsen-Harris finds that her cares drift away when she's stitching. Try making her beautiful winter solstice embroidery hoop design.
Crafting can also help you to slow down and find a moment of calm in your life. Read how a craft hobby can boost your mental health. The slow craft movement emphasises more time-consuming hobbies such as quilting, woodwork and crochet.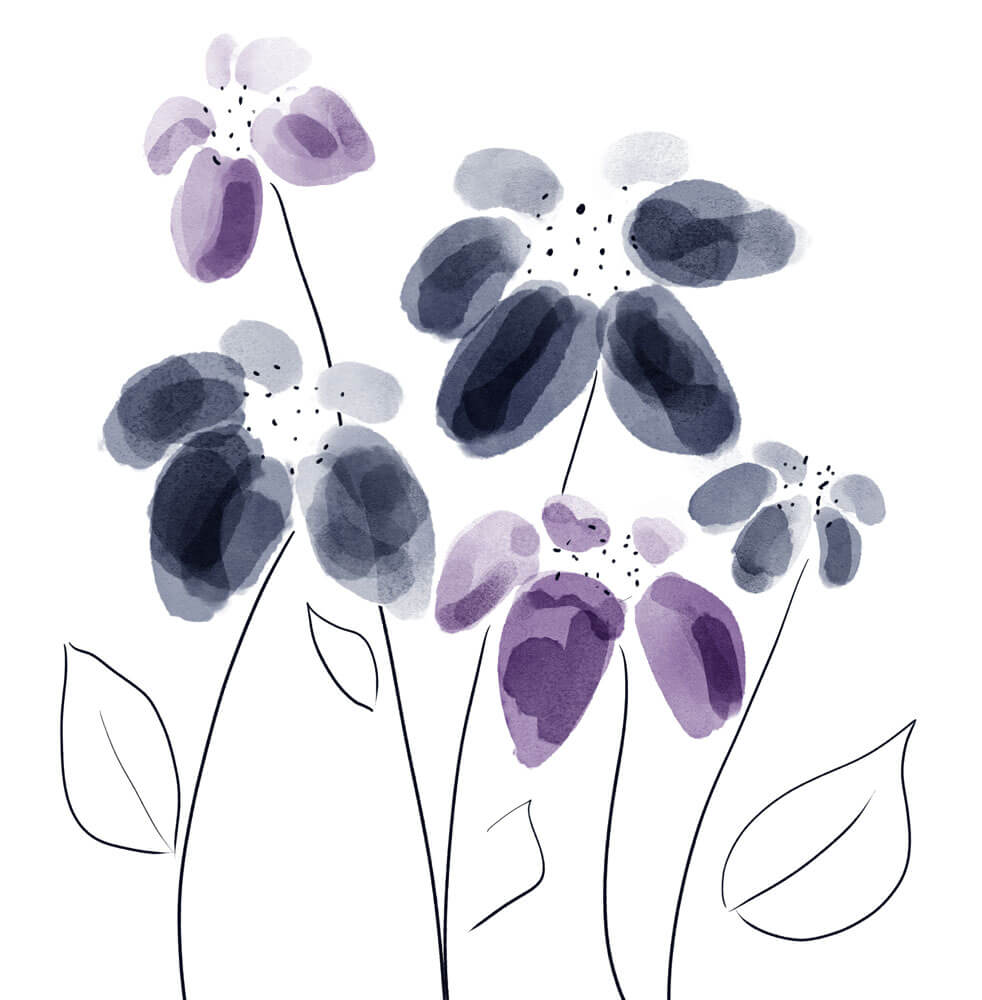 Mindfulness for creativity
Don't feel like an artist? You're probably more creative than you think. There's plenty of research to suggest that mindful doodling can help you to step back from your worries and even improve your concentration. Allow your mind to wander as you draw shapes, stars, squiggles or even little sketches.
You could also try your hand at creative writing. Flash fiction is a great place to begin – flash fiction stories are extremely short tales, which are perfect for when you have a spare five minutes. Find out how to write your own flash fiction.
If you're struggling to get started, a creativity course might help you to find your mojo, such as this free three-week Stop Look Breathe Create mindful art course created by artist and mindfulness expert Wendy Ann Greenhalgh. The course covers writing, drawing and photography, so it's a great way to discover the one that you enjoy the most.