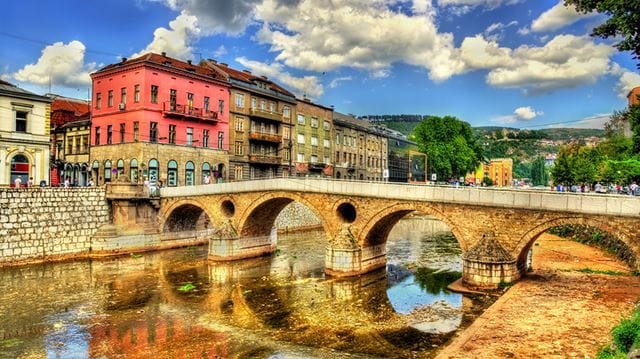 With dozens of European cities within a few hours' flight time, how do you pick the right city break? We asked 10 travel experts for their tips, and their own favourite escape…
Best on a budget
Time it right and travel light and you can bag bargain no-frills flights to the furthest corners of Europe – and beyond. But don't just factor in the air fare, says Andrew Brown, Director of Post Office Travel Money. "What you spend when you get there – on meals, drinks, and sightseeing – can vary drastically," he advises.
According to the latest Post Office City Costs Barometer, Eastern European cities are generally the cheapest to visit, particularly Krakow, Vilnius, Riga, Warsaw, Budapest, Moscow, and Prague, but Athens, Lisbon and Lille are also good value. Reykjavik and Oslo were the most expensive.
"The cost of accommodation in each city can also vary by hundreds of pounds," says Brown. "Our research found that two nights in a three-star hotel in April in Riga, for example, would be £62, or only £78 in Krakow, but jumps to £260 in Copenhagen and Dublin, and £365 in Amsterdam."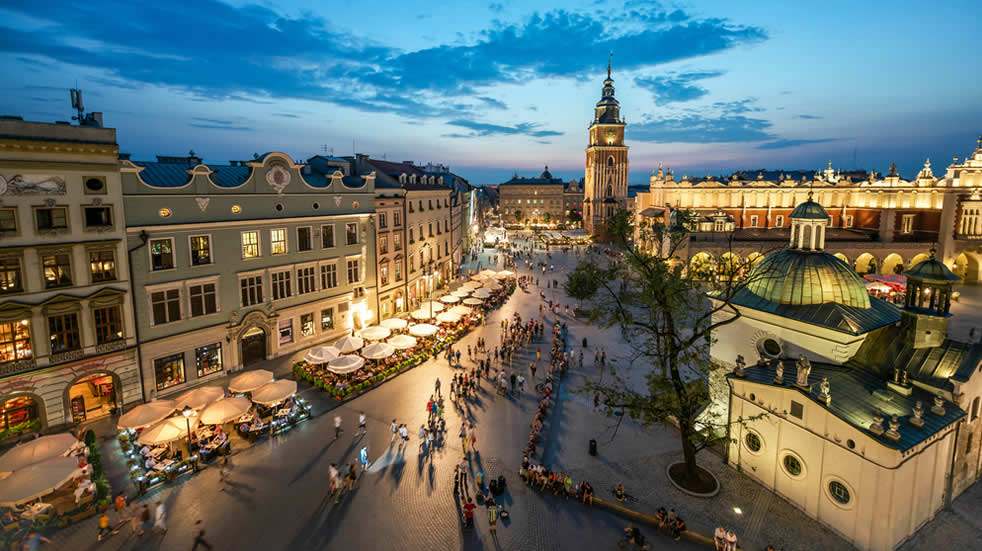 Krakow is one of the cheapest European cities to visit.
Read more of our expert travel guides:
Best for arts & culture
Cultural heavyweights like Barcelona, Paris, Athens, Berlin, and London will never disappoint, but there are plenty of other gems to explore. How about Girona, with its modernist architecture, ancient cathedral and Jewish history museum, or the walled city of Dubrovnik (the main filming location for Game of Thrones) with its excellent Homeland War Museum and Museum of Modern Art.
If you've done Vienna, go to Graz and if you loved Lisbon, pop to Porto. "We try to do our long weekends in cities which aren't so oversubscribed with tourists," says Andrew Sim, co-founder of travel blog Along Dusty Roads with his partner Emily. "Instead of Paris we went to Marseille, Hamburg not Berlin, Rotterdam not Amsterdam and Antwerp instead of Bruges or Brussels. We loved our time in each of these cities because they have retained their core local identity, rather than being completely changed by mass tourism, and are compact enough to get under the skin of in a few days. Each also has a fantastic range of modern and historical cultural sights for visitors – from Mucem in Marseille to M HKA in Antwerp."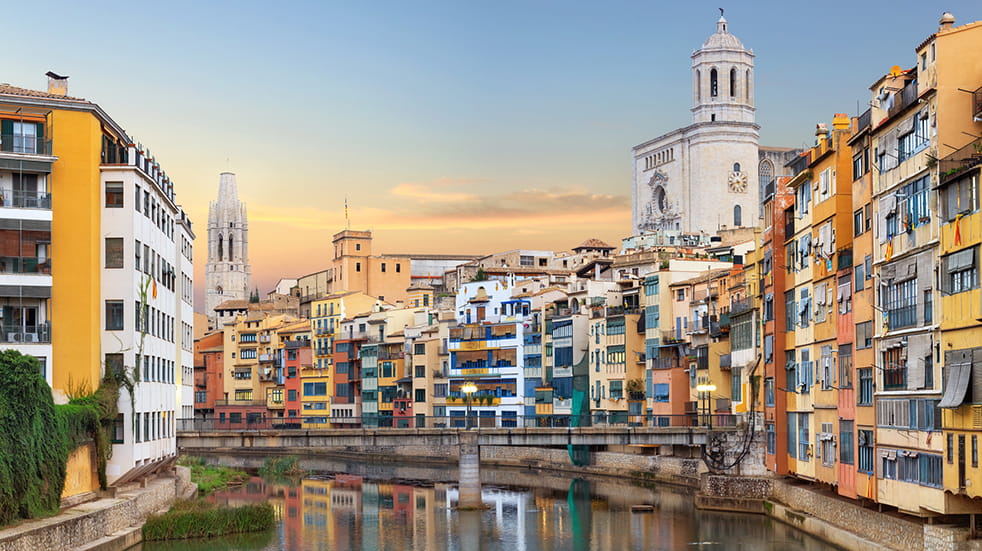 Enjoy the arts and culture in Girona.
Best for family fun
"City breaks can be challenging for families especially with young kids, so forward planning is key," says Jane Anderson, Editor of Family Traveller. "It's best to mix up the sightseeing with lots of play. Rome is a great city to visit with kids if you want to combine a history lesson with great fun, and you can't go wrong with pasta, pizzas and gelato! And if you're prepared for a longer flight then New York is always going to be a great one for families, with its wow factor buildings, Central Park to run around and lots of free museums and attractions, especially in summer. "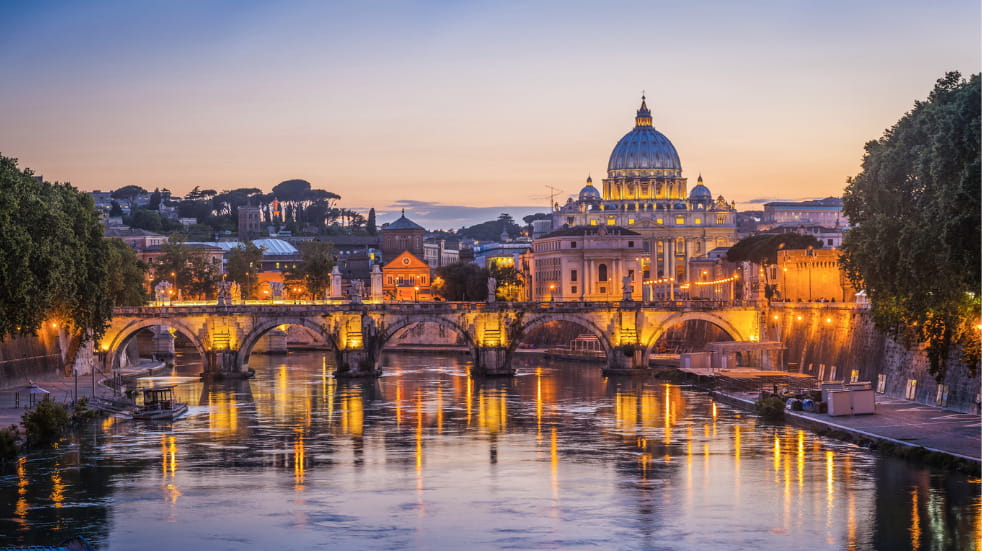 Rome has plenty for all the family to enjoy.
Best for foodies
"For us, food provides a snapshot of life in the cities we visit," say food bloggers Tim and Nat Harris from A Cook Not Mad. "We love Italy because food culture and tradition changes in every city you visit and to share in what the locals love is the best way to learn and engage while travelling. Our absolute favourite is Venice." Their top tip for avoiding the tourist traps is to not be afraid to ask the locals and to stand at the bar, as it's often cheaper than being served at a table. Rhiannon Batten, Travel Editor Olive Magazine, recommends careful research but to also go with the flow: "Food adventures are possible in the most surprising places," she says.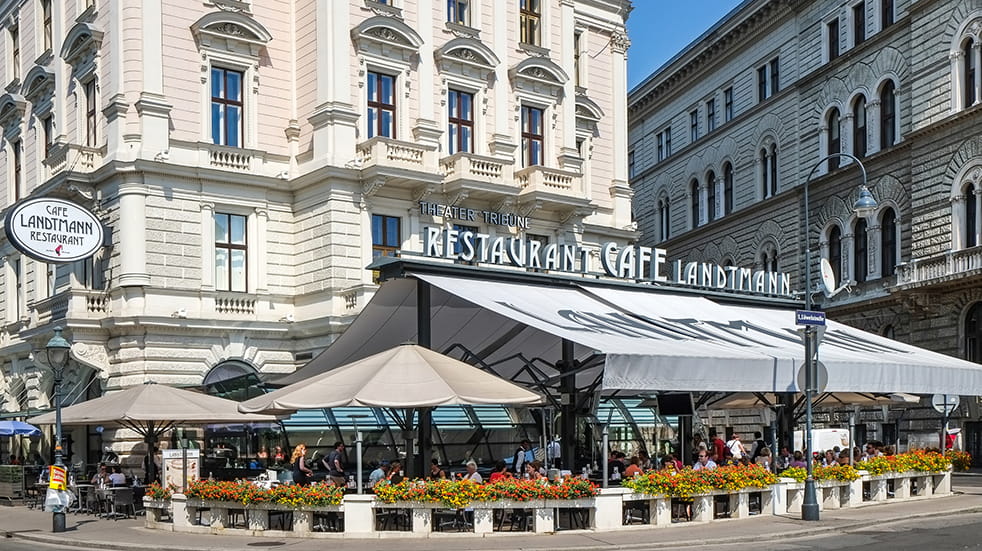 Experience the best cuisine in Vienna.
Best out of season
"For spring and autumn sunshine, try Athens, Rome, Lisbon, Barcelona, Madrid and Valletta, where it will still be warm and more comfortable than in the summer heat," says Boundless contributor and TravelMole Editor Bev Fearis. "For Christmas markets, look beyond Germany, Austria and France to lesser known destinations like Zagreb in northwest Croatia and Ljubljana in Slovenia, both now putting themselves firmly on the festive map.
If you're venturing further than Europe, New York is also magical in the winter. Avoid Christmas (as it's too expensive) and go in January to take advantage of discounts during the annual Broadway Week and Attractions Week." Another top tip: go midweek, when flights and hotels are often cheaper, but not necessarily for big business cities like London, Paris or Berlin.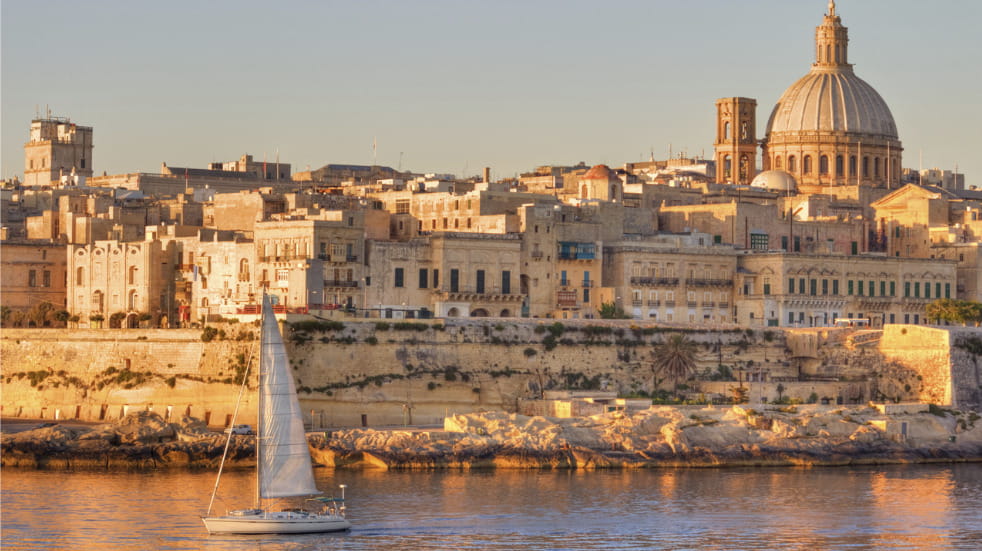 Valletta, on the island of Malta, offers great weather in spring and autumn.

Best for romance
"Venice gets the headlines, but Rome is more than its equal for those looking for a romantic getaway," suggests Tom Hall, Editorial Director of Lonely Planet. "Walking the Italian capital's medieval streets, lined with fountains and street-side cafes, and scaling its hills for breathtaking views is the perfect way to spend a weekend with a loved one.
"Prague and Budapest are also a great places to take a date, where costs are lower than in other cities so you can push the boat out, while both offering characterful old towns to wander round arm-in-arm and lovely river scenery. For an extra lovey-dovey factor come in winter, when crowds are lower and it you time it right you can find cities turned white with snow, with no end of cosy retreats to warm up in."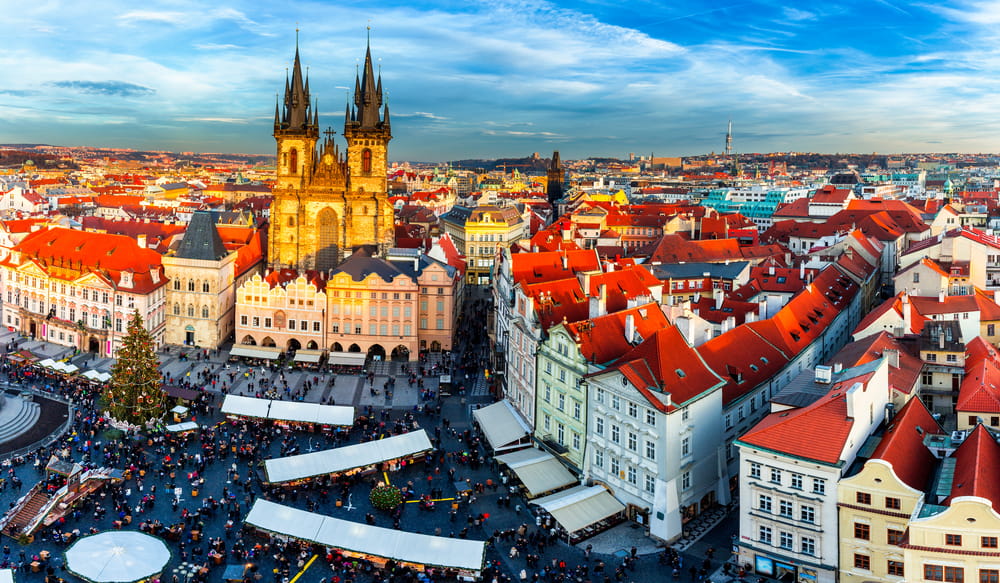 Consider Prague for a romantic break that won't bust your budget.

Best for something different
Adrian Phillips, Managing Director Bradt Travel Guides, recommends Sarajevo for an offbeat city break. "There are no longer direct flights from the UK, so you have to go via somewhere like Munich or Vienna, but it's worth the effort. Its cultural blend is extraordinary, food is exotic and cheap, there are markets and museums and of course it's a city that has risen from the rubble of a tragic recent past. The surrounding hills, once full of Serb tanks, are an atmospheric reminder of the longest siege in modern history."
Other contenders you might consider, and with direct flights from the UK, are Rabat (Morocco), Brno (Czech Republic) and Lviv (Ukraine).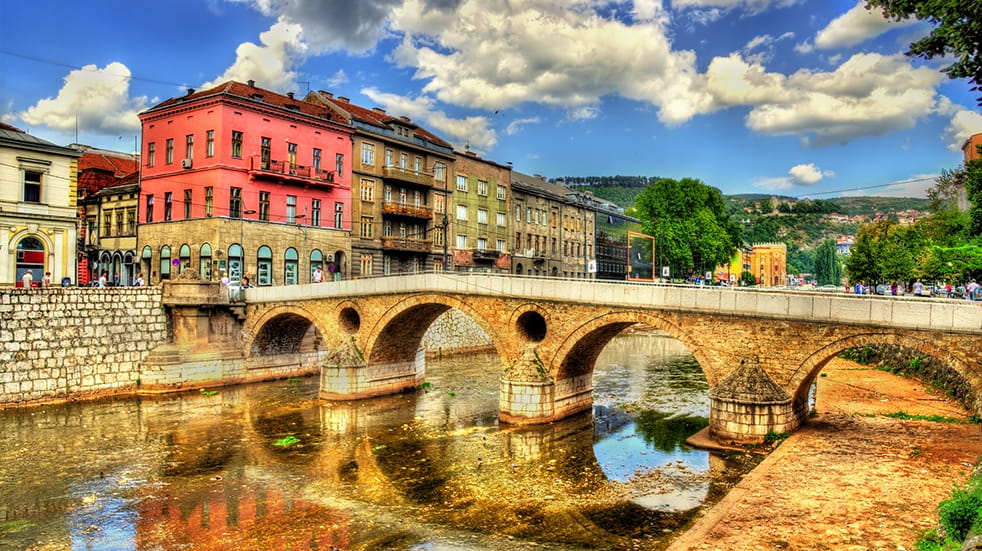 Sarajevo's Latin Bridge is one of the city's cultural icons.

My all-time favourite city break: the experts' picks
"Edinburgh is my all-time favourite. As soon as I emerge from Waverley Station the sight of Edinburgh Castle on the hill takes my breath away and gets the kids excited. Edinburgh is so incredibly culturally rich for families. Its Film Festival has lots of kids events, there's a designated Children's Festival and, of course, the Edinburgh Festival and Fringe in August. The city itself is full of attractions that kids will adore such as the National Museum of Scotland and the oldy worldy Victoria Street, allegedly the blueprint for J K Rowling's Diagon Alley, and there are loads of open spaces for kids to let off steam."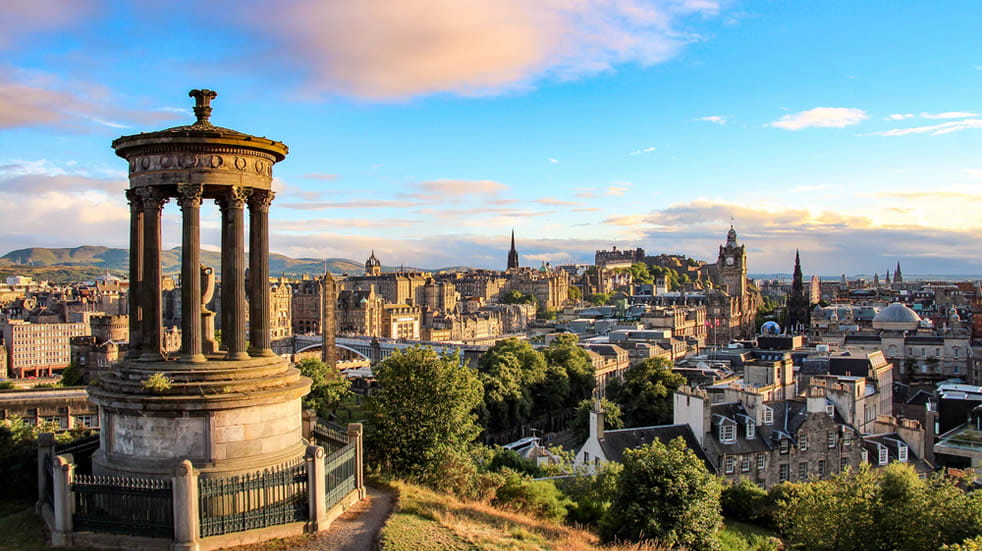 "Budapest has something for every pocket, mood and season. With the Danube running through its heart, on the western bank is cosmopolitan Budapest, a place of grand boulevards, opulent 19th-century cafés, excellent restaurants, and quirky 'ruin bars' in crumbling courtyards. The Buda Hills lift from the eastern bank, a funicular railway taking you up to the medieval Castle District with its cobbled streets and pastel-coloured burghers' houses and domed palace. It's a walkable city of parks, museums, galleries, festivals and lively markets, and it's just a two-hour flight away."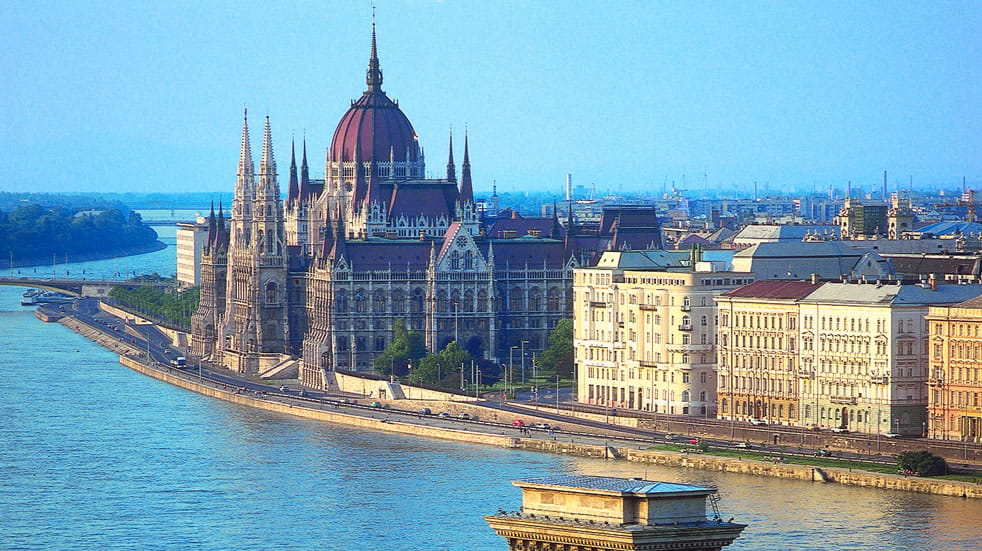 Alex Crossley, Digital Editor, Olive Magazine
"Barcelona has always been great for food but over the past decade contemporary fine dining restaurants and trendy coffee shops have joined the traditional tapas bars and thriving food markets to create an eclectic culinary scene. For seafood, don't miss La Cova Fumada, a little tapas bar by the seaside that's crammed with old Catalan couples and in-the-know visitors. The grilled squid is epic and the vermouth free-flowing. And if you want to escape the tourists of El Barrio Gótico, delve into the alleyway bars of neighbouring El Born."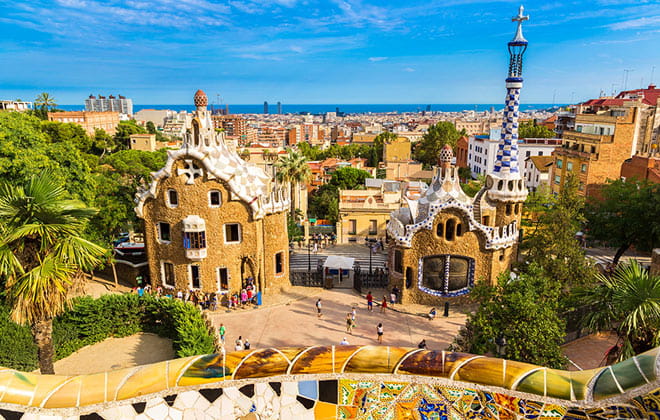 Tom Hall, Editorial Director, Lonely Planet
"Amsterdam manages to be deeply historic and completely modern at the same time. It's everything a great city should be – walkable and easily accessible, full of fascinating neighbourhoods and secret corners to explore. It's easy to leave the crowds behind and find a more authentic side to Amsterdam, and much of it is almost car-free, with the tilling of bike bells the main background noise as you explore."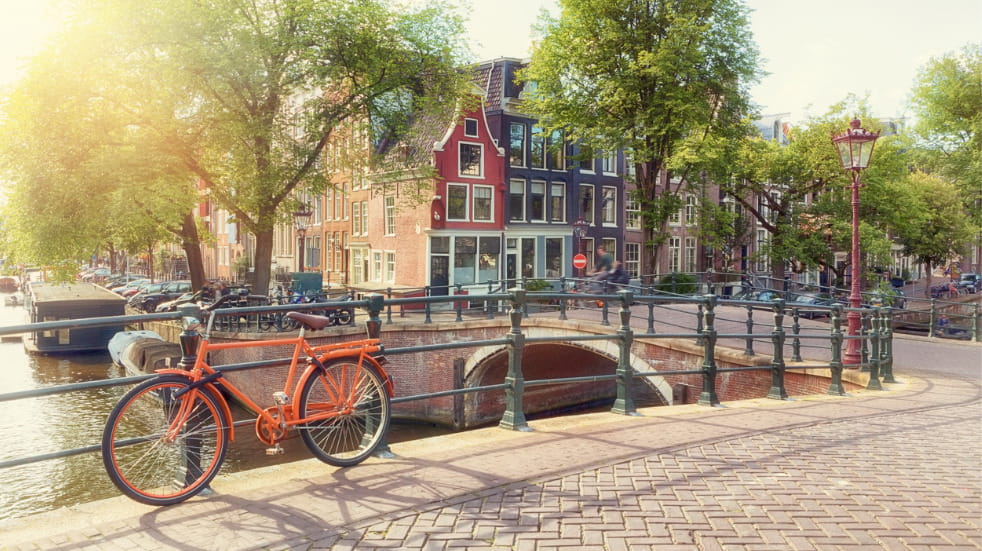 "Venice can sometimes get a bad rap for churning out second rate food for busloads of tourists, but with a little research you can uncover a fantastic local food culture. One of our favourites is the Venetian tradition called cicchetti, or little bites. Tiny bars are hiding around every corner of Venice where locals go for a small glass of wine and whatever's on offer in the cicchetti display, from simple crostini or polpette (meatballs) to grilled octopus and potato for just a few euros. Don't be afraid to squeeze your way through the crowds of locals to order at the counter then retreat to a barrel top or canal-side perch to consume your bounty."