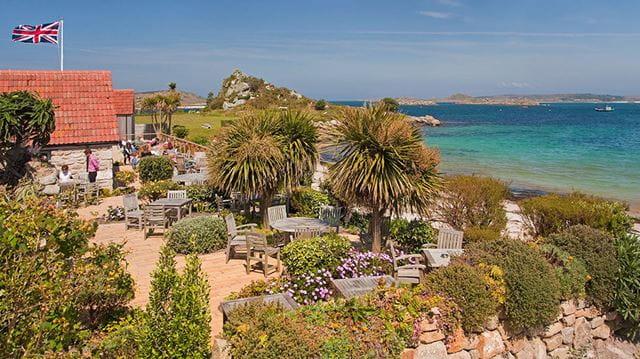 From food shacks to fine dining, these eateries celebrate great British produce while giving you unrivalled views of the coast. Or pack a crab sarnie and head to our recommended picnic spots.
We've put together a list of the best seafront restaurants and cafés, plus a few lovely picnic spots to enjoy an al-fresco lunch. There are options from all over the country – so head to a coastal spot near you.
1. Ruin Beach Café, Isles of Scilly
If you like your sands white and powdery, you need to board a Skybus to the Isles of Scilly for an unrivalled UK beach experience. And if you've gone to all that trouble, you might as well eat on the beach. The eco Ruin Beach Café serves wood-fired pizzas and the catch of the day right by the shore.
2. Riley's Fish Shack, Tyne & Wear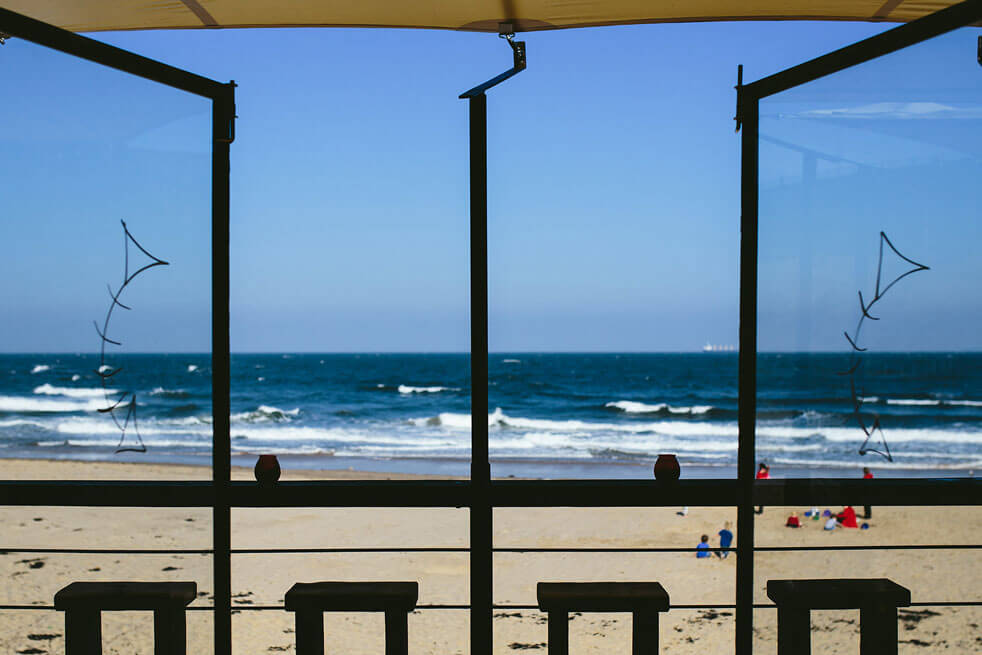 You can't get closer to this family-friendly beach than sitting on it, and what better way to dine than at a festoon-lit shack that turns out local, seasonal fish and seafood cooked over a charcoal grill? Daily specials at Riley's Fish Shack join favourites like chargrilled lobster, monkfish and mackerel. Plus, Guardian food critic Jay Rayner loves it. So, if it's good enough for him…
3. Crab Shed, Ventnor, Isle of Wight
As you might guess, crab is the order of the day at the Crab Shed, a hidden gem tucked into the undercliff on the Isle of Wight's Steephill Cove. You're so close to the Channel, you could probably hook one yourself. But why bother, when they stuff crustaceans this fresh into homemade pasties, hot ciabattas and salads?
---
Find more short break ideas and things to do by the British seaside
Try out the many free things to do in Bournemouth
Take a weekend break to Whitstable
Experience a summer by the coast with Haven
---
4. Taco Boys, near Polzeath, Cornwall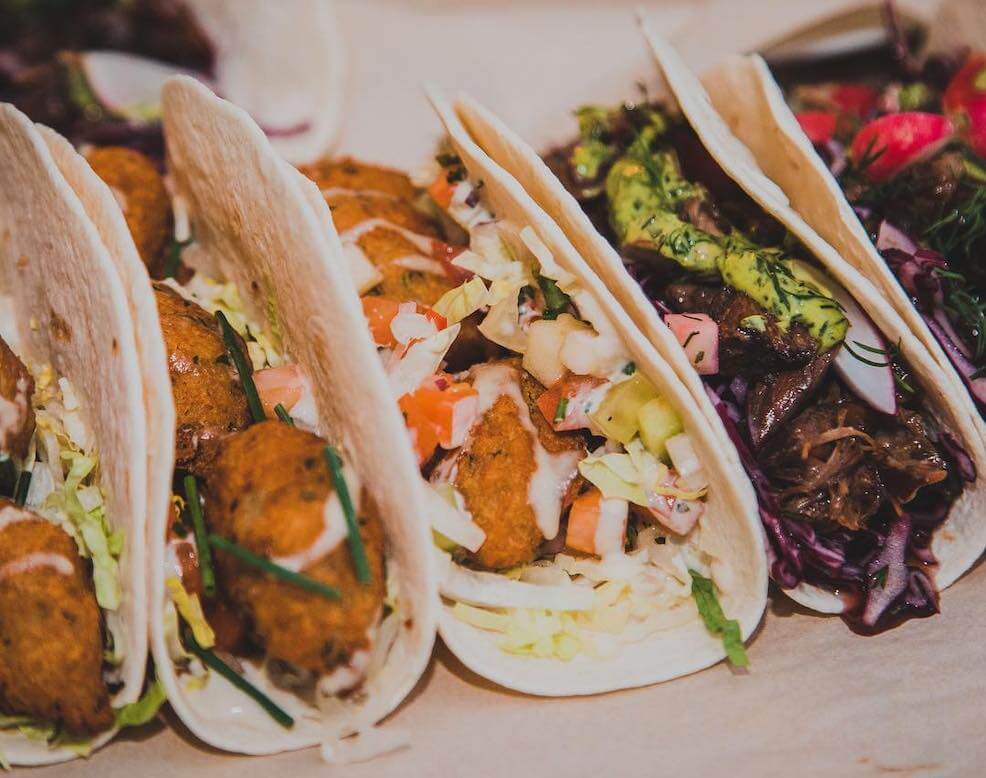 Escape Cornwall's crowds and large swathes of sand and instead head to a beach so tiny they named it Baby Bay. There, from a converted horse box, you can order tacos cooked fresh to order. Expected jerk marinated pollock, zesty sweetcorn salsa and smoked ancho chilli dressing. Eat on the sand and watch the sun slide down the horizon at Taco Boys.
5. Hayburn Wyke, North York
If you like your picnic spots far from the madding crowd, the secluded pebbled cove at with a waterfall between Scarborough and Whitby at Hayburn Wyke is the spot for you. Walk through a wooded valley and through a private inlet to reveal a secret beach flanked by dramatic cliffs. There's also a "geocache" treasure hunt in the woods.
6. Hive Café, Burton Bradstock, Dorset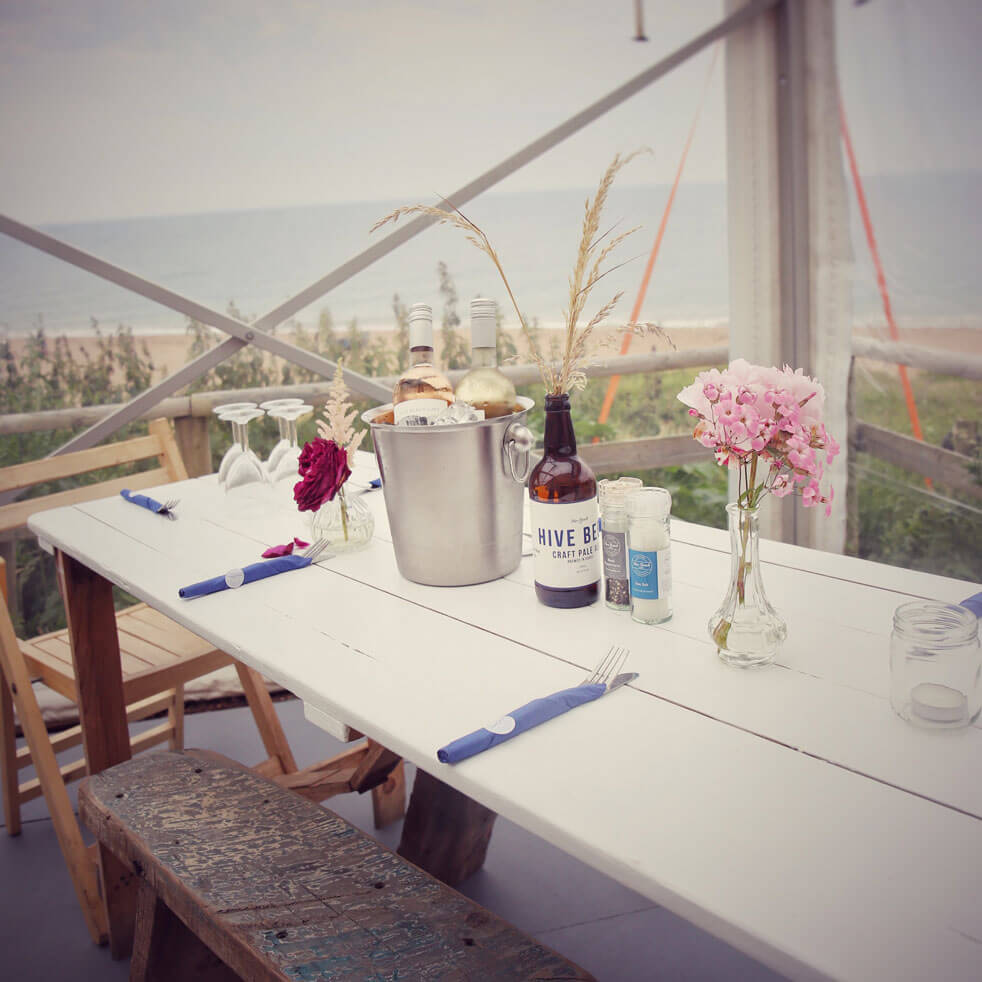 When you've finished hunting for fossils, feast at Hive Café, perched on the edge of the Jurassic Coast. As you tuck into whole sticky crab or chargrilled bream, scan the horizon for the pods of dolphins that migrate here. They also do great coffee, cake and Dorset ice-creams.
7. Riddle & Finns, Brighton
If you're dining on Brighton Beach, the ideal sea view includes the iconic skeletal pier. Nowhere does that better than Riddle & Finns. But this restaurant isn't just a room with a view. Local seafood is prepared perfectly in dishes as diverse as chowder and sashimi. Or slurp oysters and foaming tankards of black velvet beer.
8. Dungeness Snack Shack, Kent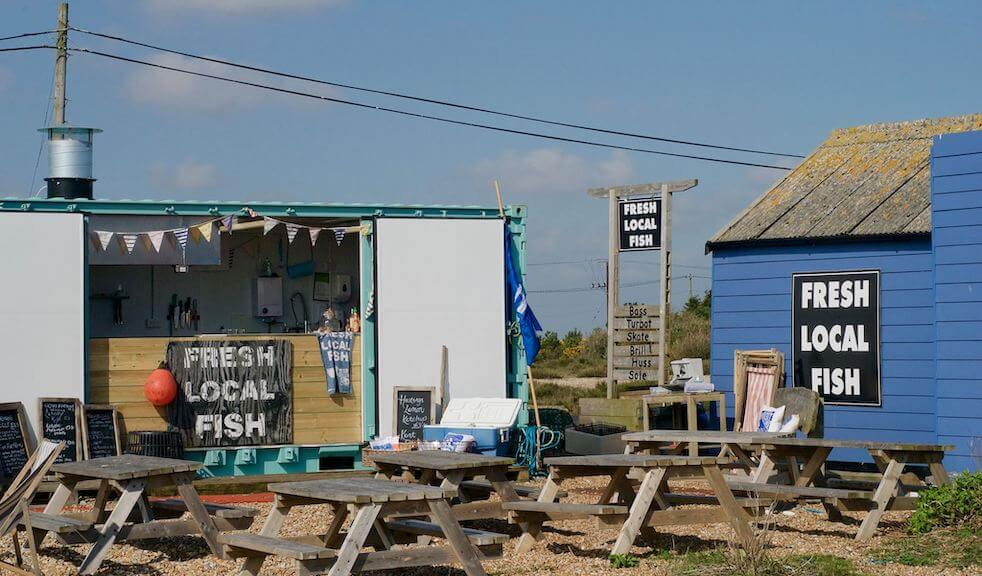 The vast stretch of coastline near the Dungeness nuclear power station has a wild and desolate beauty. As you walk past 600 types of plant, rare breeds of insect and the occasional artist's hut, you might worry where your next meal is coming from. The Snack Shack is no mirage. Try the crab flatbread, you won't regret it.
9. Formby, Liverpool
A stretch of sand on Liverpool's coast, Formby Beach is the ideal spot for kids. Let them fly kites, scamper on the dunes and hunt for red squirrels while you find a moment's peace to open a packed lunch. There are three picnic sites to choose from, or throw down your rug wherever you fancy on the sand. There's a van selling ice-creams, too.
10. The Ship Inn, Elie, Scotland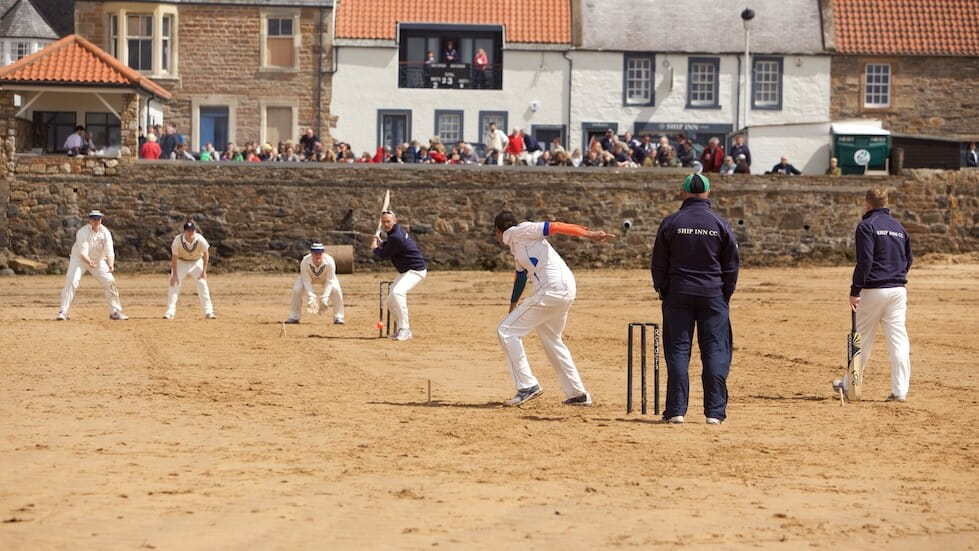 Not content with watching the tide crest and break onto the shore? Let this pub with great grub's beach cricket team bowl you over instead. The Ship Inn offers a seasonal menu of local produce in the beachfront beer garden – you can't go wrong with locally sourced haddock and chips, washed down with an ale or dram.