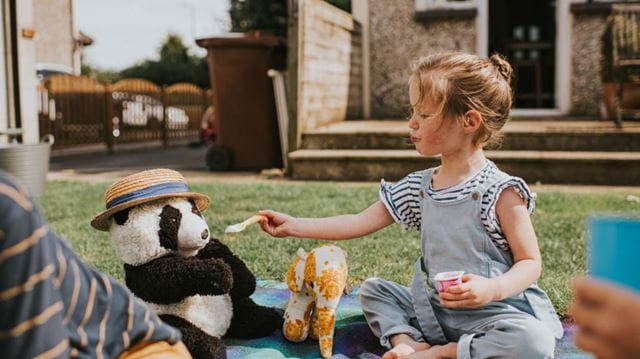 Now that the sun's out, there's no excuse for you not to be – and you certainly won't be stuck for places to go this June.
Over the next few weeks, there are stacks of fun, free events to attend, including a Platinum Jubilee picnic, a sea shanty weekend, and even a naked bike ride. To help you plan your schedule, we've collated a list of the best things to do and places to go. By the time you've got to the bottom of the page, you'll be raring to get started!
---
1. Have a Snoop around
A Dog's Trail, until 5 June – Cardiff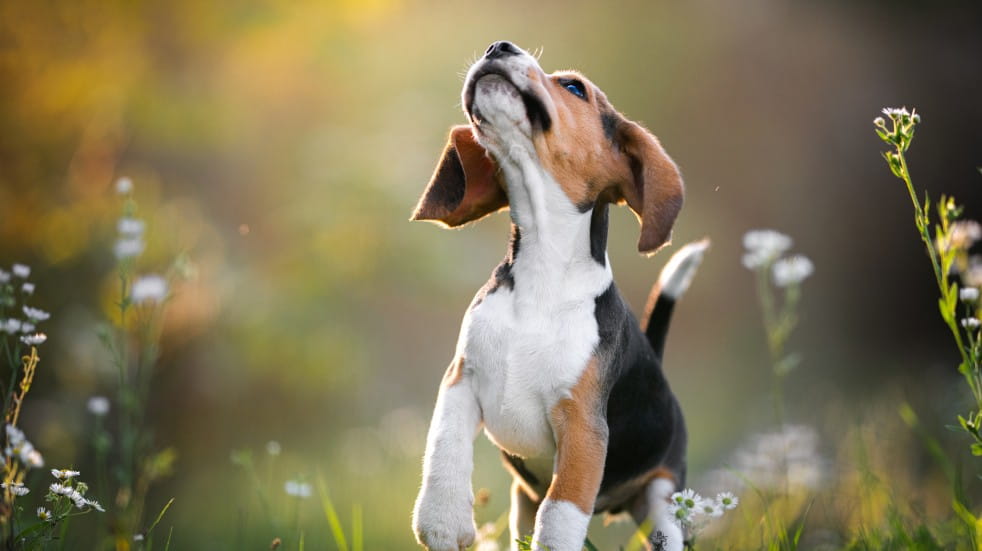 If you're a fan of canines, you'd be barking mad not to visit Cardiff this month. The Welsh capital is playing host to A Dog's Trail, a free art trail in which a series of large Snoopy sculptures – designed by both famous and burgeoning artists – have been placed in random locations across the city. Created to raise vital funds for the Dogs Trust charity, it's sure to delight young and old folk alike.
---
2. Experience some cutting-edge talent
Brighton Fringe, until 5 June – Brighton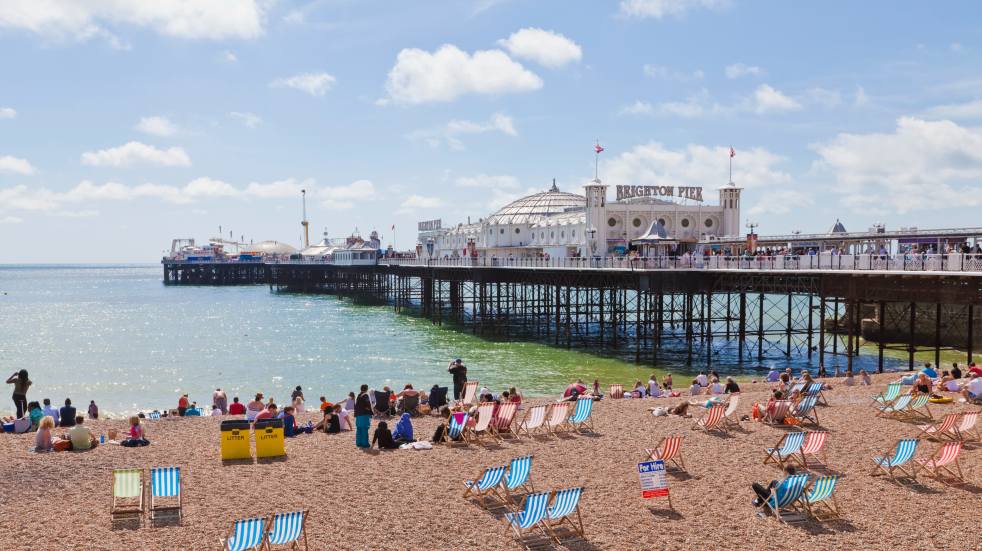 There's still time to head down south and experience Brighton's answer to the Edinburgh Fringe. Launched in 1967, this city-wide festival showcases breathtaking new talent in the worlds of theatre, art, comedy, music and film. Although some of the events require payment, there are plenty that don't, meaning you could easily while away a few days without once dipping your hand into your pocket.
---
3. Beehive yourself
Family Bee Awareness Day, 1 June – Lancashire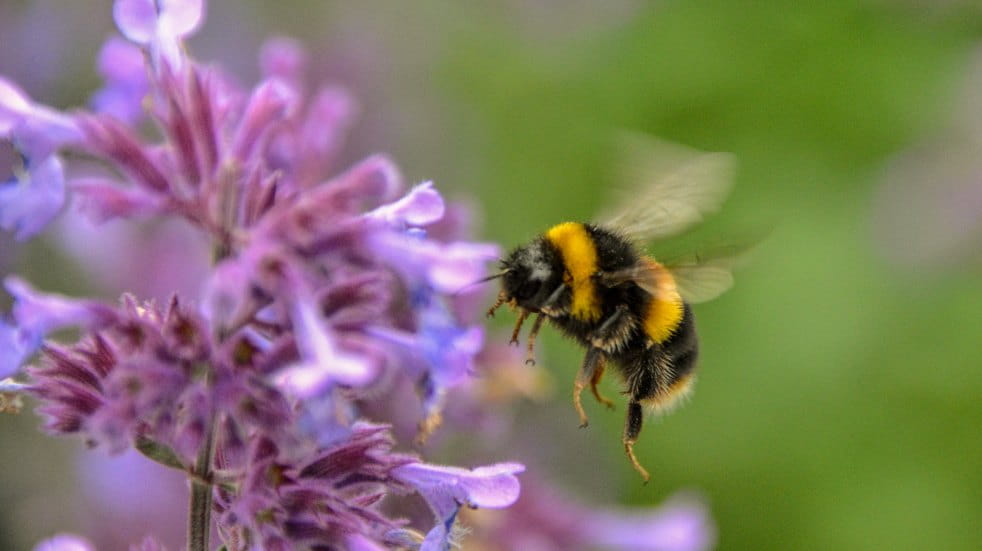 Both fun and educational, this family event at the Grade I-listed Lytham Hall in Lancashire is guaranteed to have your little ones buzzing all the way home. Organised by the Blackpool & Fylde Beekeepers Association, it'll give them – and you – the chance to take part in a range of bee-themed activities, from beeswax candle making to honey tasting. Though the event is free, a parking charge will apply.
---
4. Get ready for a royally good time
Trooping the Colour, 2 June – London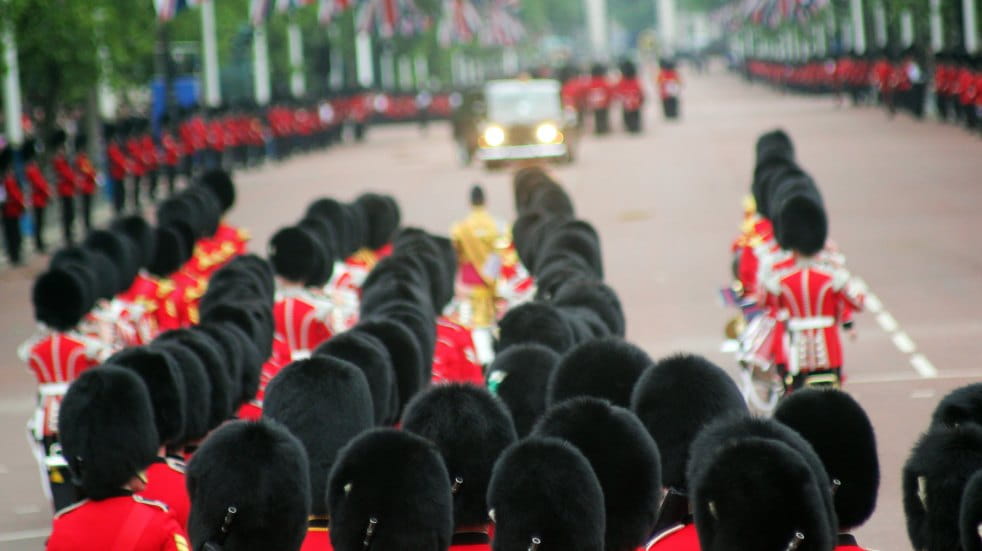 Love a bit of pomp and circumstance? Then take your place among the crowds for Trooping the Colour. Held every year on the monarch's official birthday since 1748, this spectacular event will see 1,400 officers from the Queen's personal guard, plus more than 200 horses, march from Buckingham Palace to Horse Guards Parade in Whitehall, before heading back again. You never know, you might even spot a member of the Royal Family.
---
5. Try not to get wet
Jeppe Hein's Appearing Rooms, 2 June – 28 August – London
Here's one that's sure to delight the kids. Returning to London's Southbank Centre this summer is Danish artist Jeppe Hein's evergreen installation Appearing Rooms. As jets of water are shot into the air, 'rooms' are created, temporarily imprisoning those who've dared to venture forth. Time it wrong, though, and you could end up getting soaked – so you might want to bring a change of clothes!
---
6. Reach for the skies
English Riviera Airshow, 4 & 5 June – Paignton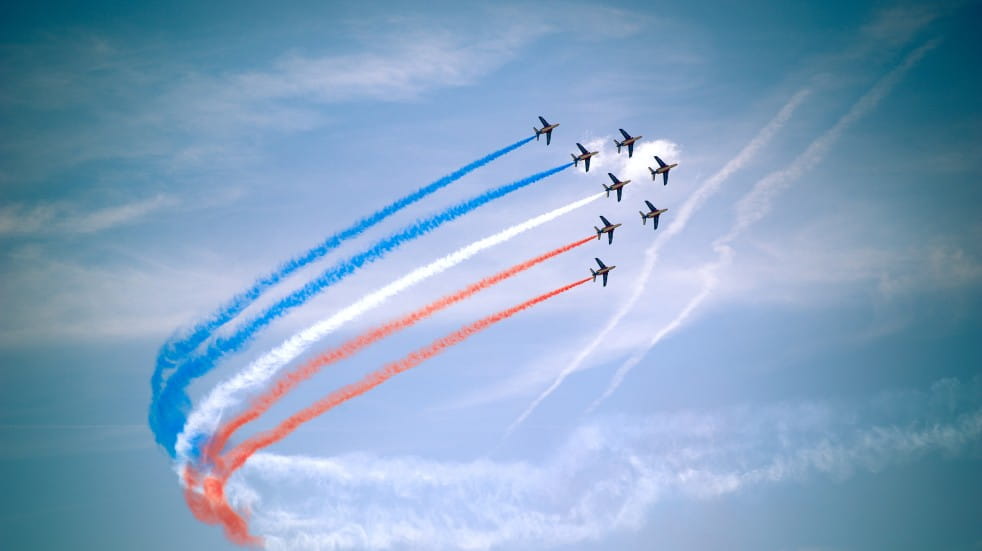 What could be more thrilling than watching a variety of aircraft roar overhead? Centred around Paignton seafront, the English Riviera Airshow has been cancelled for the past two years, but it's back in 2022 with a mouthwatering programme of entertainment. As well as the aerial displays – which will include the Red Arrows, parachute stunt teams and a host of military icons – there will be loads of activities to take part in on the ground.
---
7. Gear up for a day of motoring
Farnham Festival of Transport, 5 June – Farnham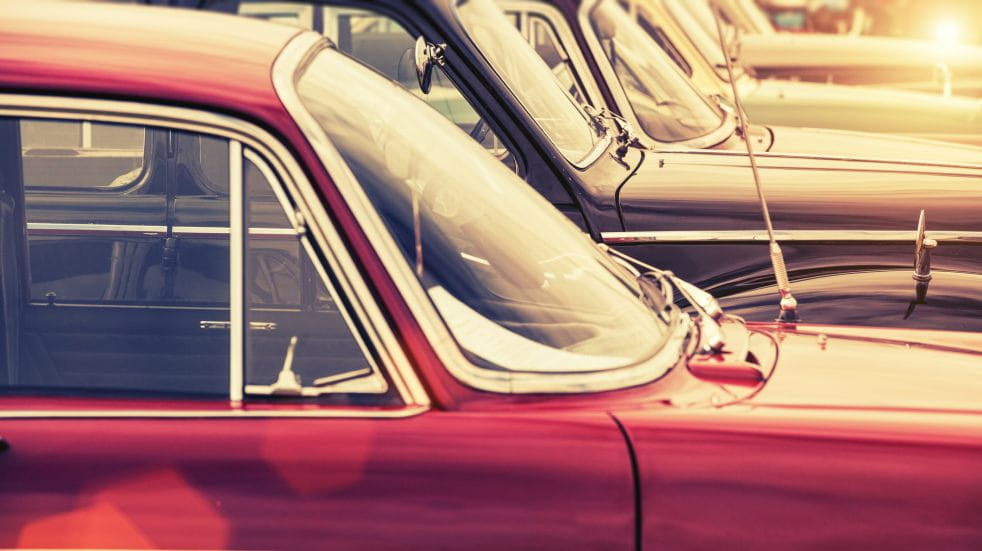 Petrolheads – here's one to pencil into the diary. For one day each June, Upper Hart Car Park in Farnham plays host to more than 100 vehicles, ranging from vintage contraptions to modern supercars, military machines to sporting bikes. Halfway through the day, the assembled motors embark on a parade around the town and local area – and adding to the general merriment are a variety of live bands and food stalls.
---
8. Nibble a cucumber sandwich or two
Picnic for the Queen's Platinum Jubilee, 5 June – London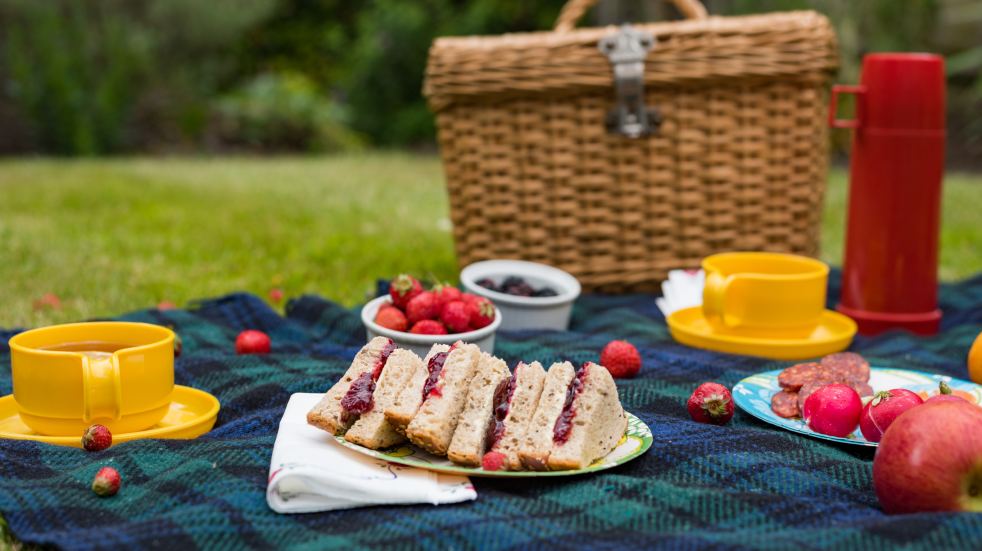 Over the first weekend in June, people across the UK will be celebrating Her Majesty's Platinum Jubilee with all manner of parties and parades. If you'd prefer to mark the occasion in a more genteel fashion, mosey on over to Syon Park in London, which is opening its grounds free for anyone wishing to have a Jubilee picnic. If the kids get restless, take them to the Visitor Centre, where there will be face painting and crafts.
---
9. Take a trip down memory lane
Classic Stony, 5 June – Milton Keynes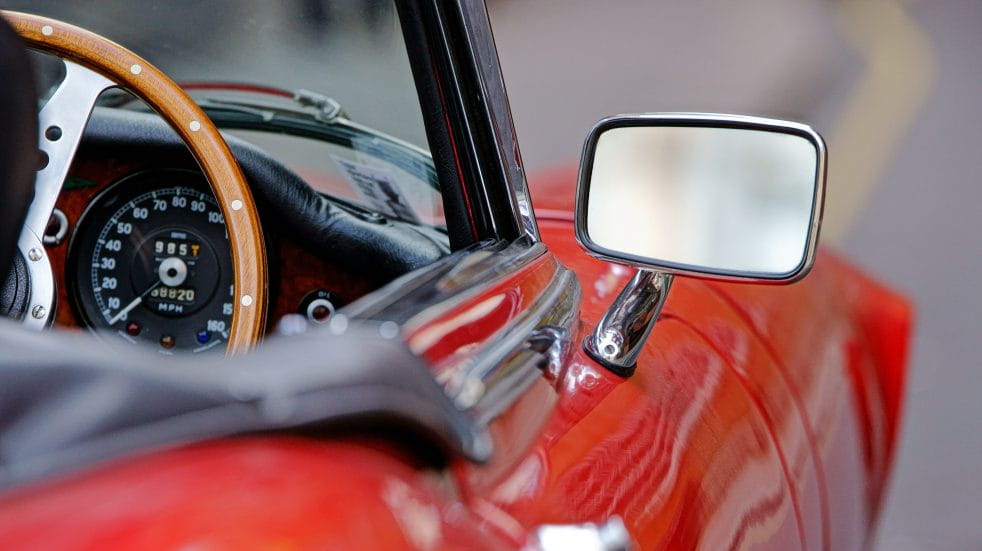 The smell of petrol is sure to be filling the air around Stony Stratford near Milton Keynes today, as a smorgasbord of vintage vehicles descend on the Market Square for the annual Classic Stony event. As well as cars, motorbikes and lorries from both sides of the pond, there will be a special flypast from a Second World War Spitfire, along with live music and refreshment stalls.
---
10. Get some money management tips
Use It Or Lose It: How Do I Build Up Savings?, 7 June – online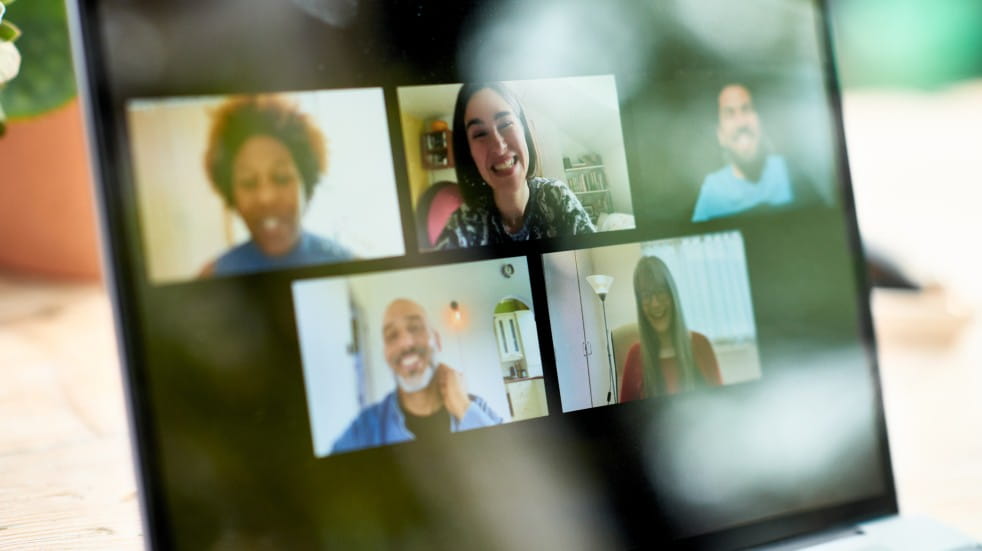 Whether it's for your retirement, your children's education or simply to give you peace of mind in case you lose your job, it's sensible to accumulate some savings. But how exactly do you go about it? In this webinar – exclusive to Boundless members – an adviser from Lighthouse Financial Advice (LFA) will offer some invaluable advice to help you make the most of your money and pave the way for a wealthier future.
---
11. Make some new discoveries
Cheltenham Science Festival, 7–12 June – Cheltenham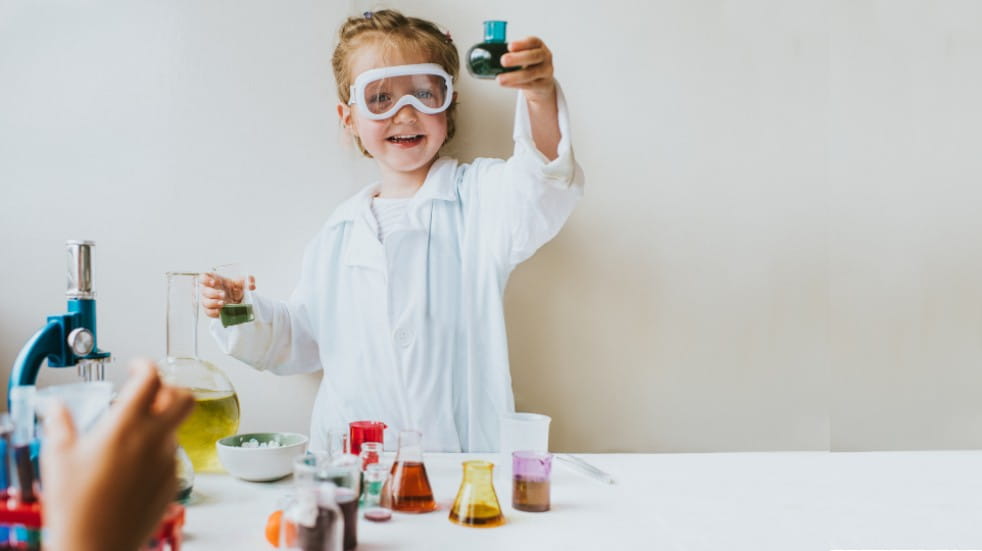 It doesn't matter whether you're eight or 80, there are always new things to learn about how the world works. Don't believe us? Then head to the Cheltenham Science Festival, a six-day programme of events designed to educate and inspire inquisitive minds. While some of the more prestigious talks and activities cost money, quite a few of them are free, enabling you to learn new things without denting your bank balance.
---
12. Rock out to some live music
Free Music Festival, 10 June – Bath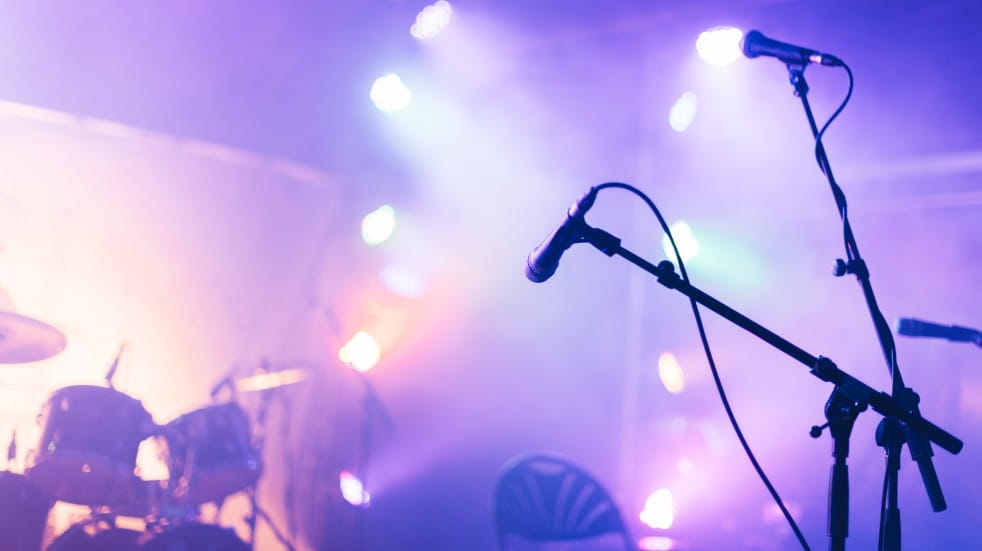 If you like the idea of listening to free live music while supping craft beers (sadly not free), then head to Komedia in Bath for tonight's music festival. Hosted in partnership with Bath Spa University, the event will see five up-and-coming bands performing across two stages. With South West breweries Bath Ales, Korev Lager and Electric Bear providing the tipples, and an award-winning kitchen serving snacks, it promises to be a humdinger.
---
13. Let it all hang out
London Naked Bike Ride, 11 June – London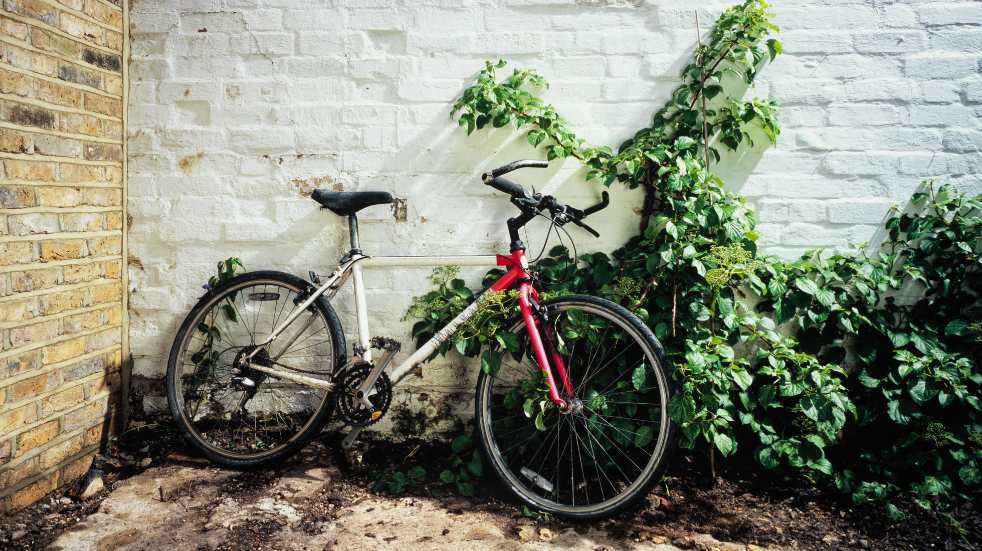 We hope it's not too chilly today, as there are going to be a lot of nude people on the streets. Yes, you read that right – the annual London Naked Bike Ride sees hundreds of cyclists whizzing around the capital in their birthday suits, as a form of protest against car culture and oil dependency. With eight different starting points across the city, you shouldn't miss any of the action. Hey, you could even join in if you wanted to!
---
14. Get fruity!
Strawberry Fair, 11 June – Cambridge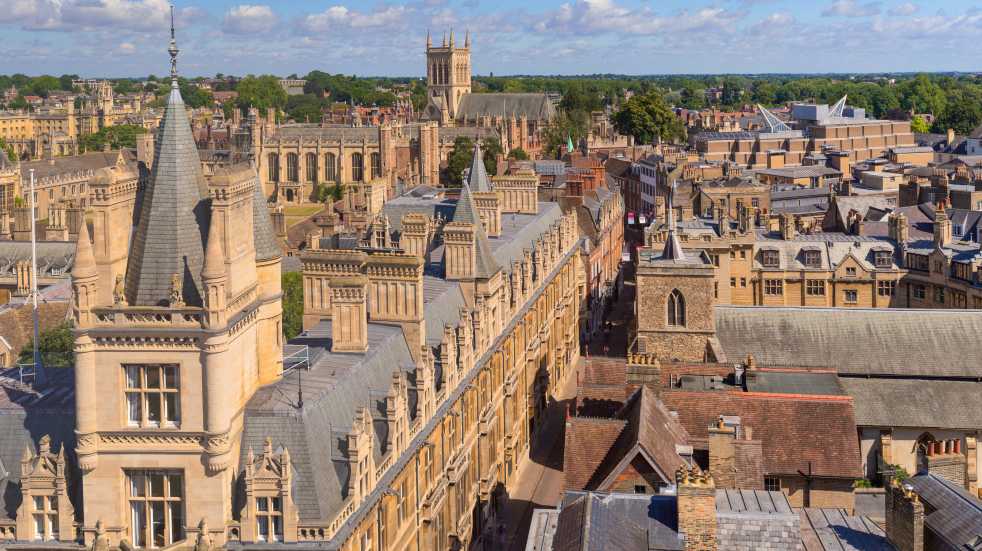 Midsummer Common is the aptly named setting for Strawberry Fair, a Cambridge arts and music festival that was originally launched by the city's students more than 40 years ago. Nowadays, the event attracts around 30,000 visitors, who flock here to watch live bands, take part in the multitude of family activities, and enjoy delicious food and drink. Whether there will actually be any strawberries on sale is anyone's guess.
---
15. Pick up an antique
London Map Fair, 11 & 12 June – London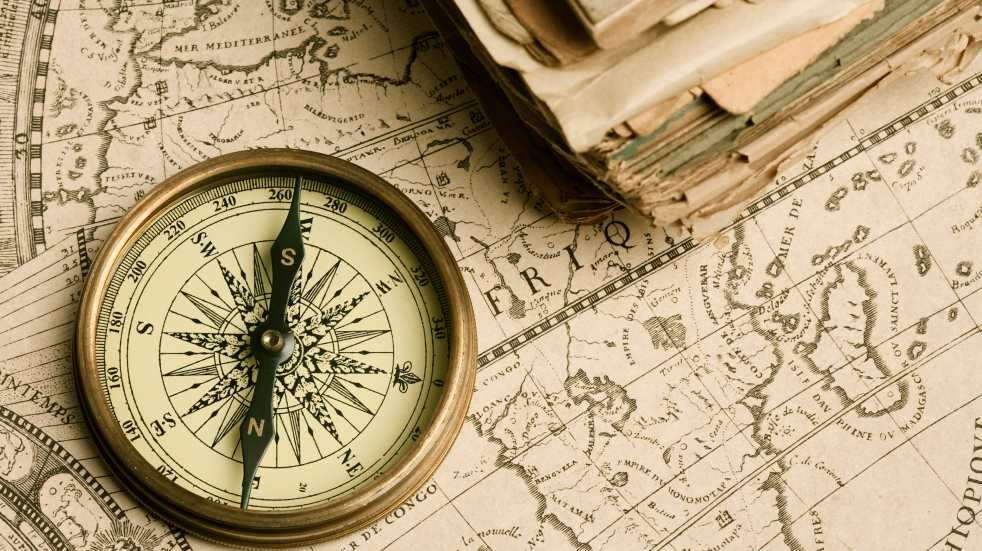 Looking at old maps can be a fascinating pastime, as it gives us an insight into how the world around us has changed over the years. And there will be lots of them to browse at this, the largest antique map fair in the world. Held at London's Royal Geographical Society, it features around 40 stalls selling maps that date right back to the 15th century. With something to suit all budgets, there's every chance you won't leave empty-handed.
---
16. Meet up with some classic car enthusiasts
June Severn and Avon Noggin and Natter, 14 June – Altrincham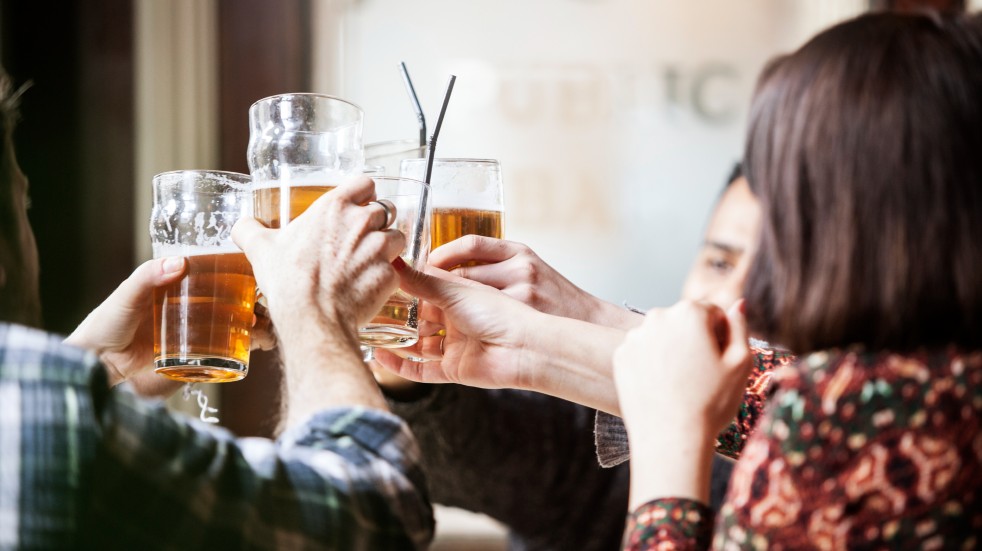 One of the benefits of signing up with Boundless is that you can join a variety of special interest groups set up by fellow members. One of these is the Classic Vehicle Group, a friendly bunch of motoring enthusiasts who meet up regularly for petrol-based fun. This evening, they'll be hooking up for a drink and a chat at The Bell Inn in Lower Broadheath, so if you happen to be in the area, why not drop in and say hello?
---
17. Listen to the classics
Chetham's Lunchtime Concerts, 14–16, 21–23 & 28–30 June – Manchester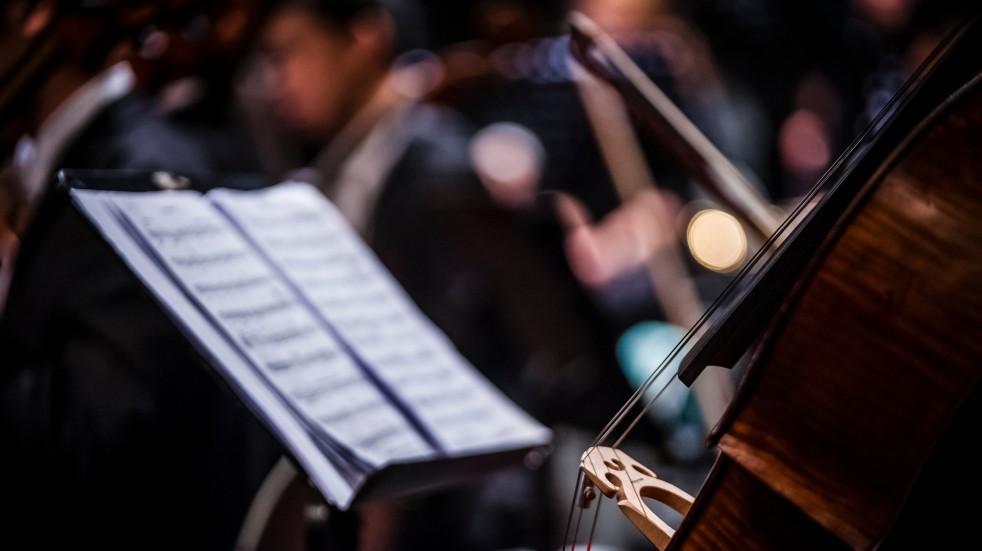 If you live in Manchester and you're at a loose end come lunchtime (or even if you're not), steer yourself towards the Carole Nash Hall (Stoller Hall) for a free classical music recital. Performed in an intimate setting by students from Chetham's School of Music, these eclectic shows are tonic for the soul. Just try not to open your bag of crisps when they're playing the quiet bits.
---
18. Enjoy a nautical knees-up
Falmouth International Sea Shanty Festival, 17–19 June – Falmouth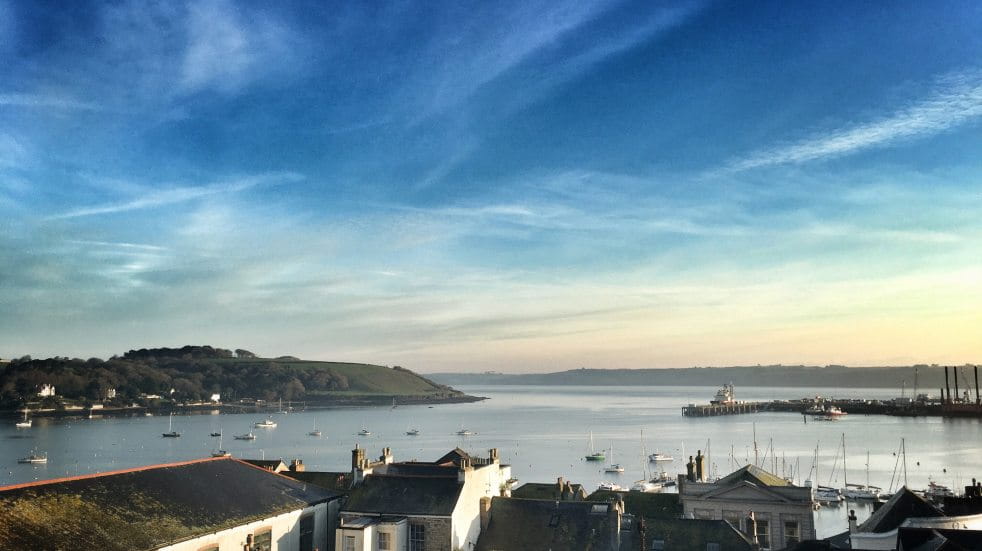 Thanks to TikTok, sea shanties have been enjoying a surprise revival of late, so the annual Sea Shanty Festival in the Cornish resort of Falmouth could be even busier than usual this year. The largest free nautical music and song festival in Europe, it'll see around 70 local and international groups performing their ocean-themed ditties in various historical venues across the town. You won't be able to resist singing along!
---
19. Find the job of your dreams
Nursing Times Careers Live London & South East, 18 June – London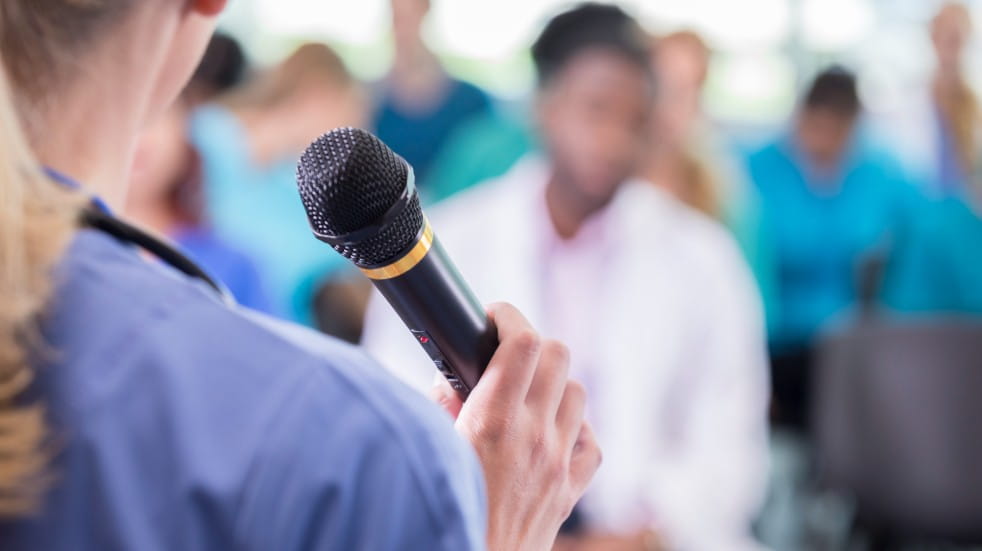 Are you a health worker looking to make your next exciting career move? Then head to London's Park Plaza Victoria for this massive exhibition. You'll get the chance to meet potential employers from both the NHS and independent sectors, listen to inspirational speakers and network with fellow professionals. As if all of that wasn't enticing enough, there will also be a free lunch for everyone who attends.
---
20. Broaden your cultural knowledge
Góbéfest, 24–26 June – Manchester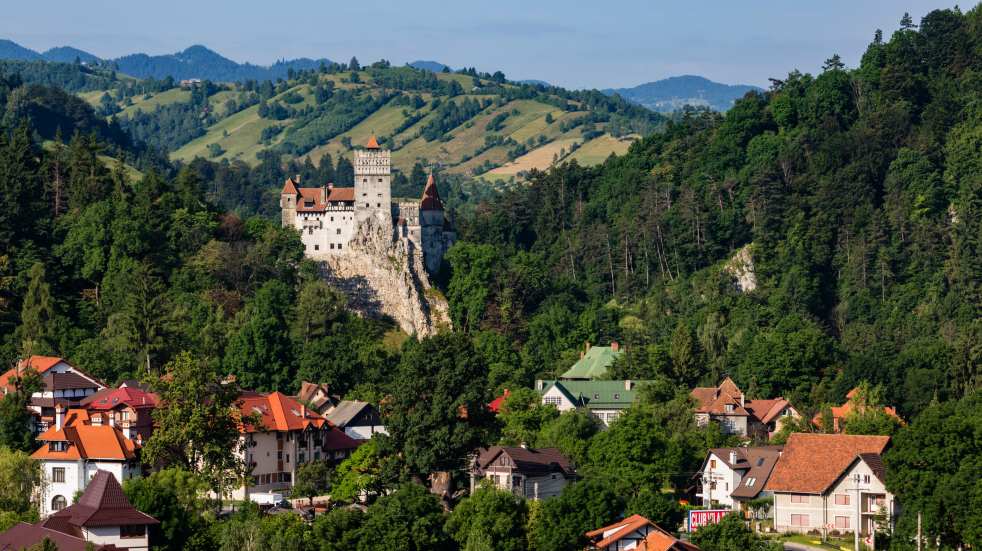 Launched in 2017 to celebrate the culture and traditions of the Székler people – a group of ethnic Hungarians living in the Transylvania region of Romania – Góbéfest sees Cathedral Gardens in Manchester come alive with themed music, arts and workshops. Whether you want to listen to magical fairy stories, learn how to play the Zither or tuck into some authentic Hungarian stew, you're sure to have a memorable time.
---
21. Paint the whole world with a rainbow
Pride Glasgow, 25 June – Glasgow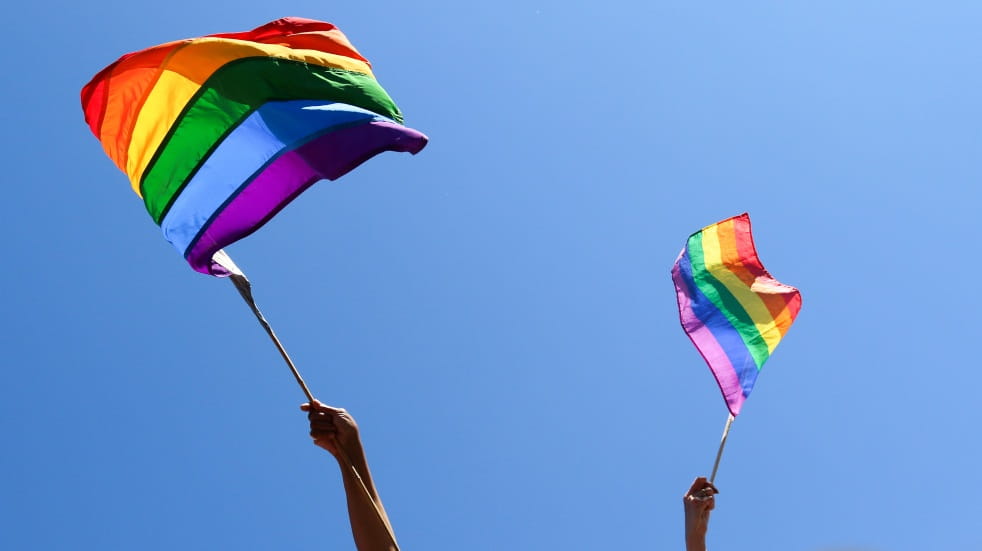 For sheer colour and exuberance, few occasions can compete with the Pride festivals that take place around the world to celebrate the LGBTQ+ community. The largest event of its kind in Scotland, Pride Glasgow sees thousands of people parading around the streets of the city, along with a programme of family events. While details weren't available at the time of writing, they should be published on the website soon.
---
22. Honour our heroes
Armed Forces Day Prom in the Park, 25 June – Aldershot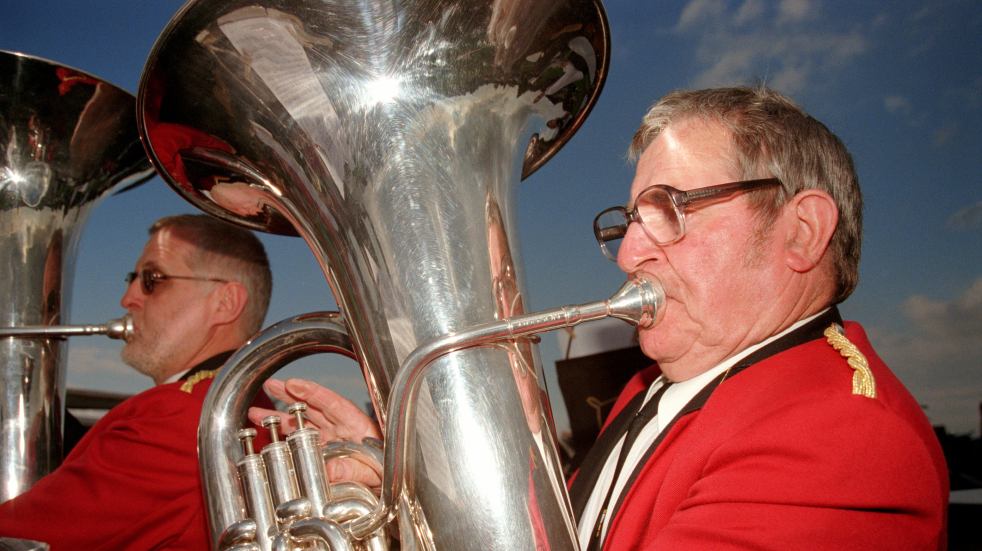 Today, people around the country will be celebrating the brave men and women who serve in the Army, Navy and Royal Air Force. Among the nationwide events for Armed Forces Day will be a free afternoon concert in Princes Gardens, Aldershot. Bring a rug and a picnic, and enjoy a programme of rousing anthems from two local concert bands. With street stalls and children's activities also scheduled, it promises to be a busy day.
---
23. Enjoy some musical theatre
West End Live, 25 & 26 June – London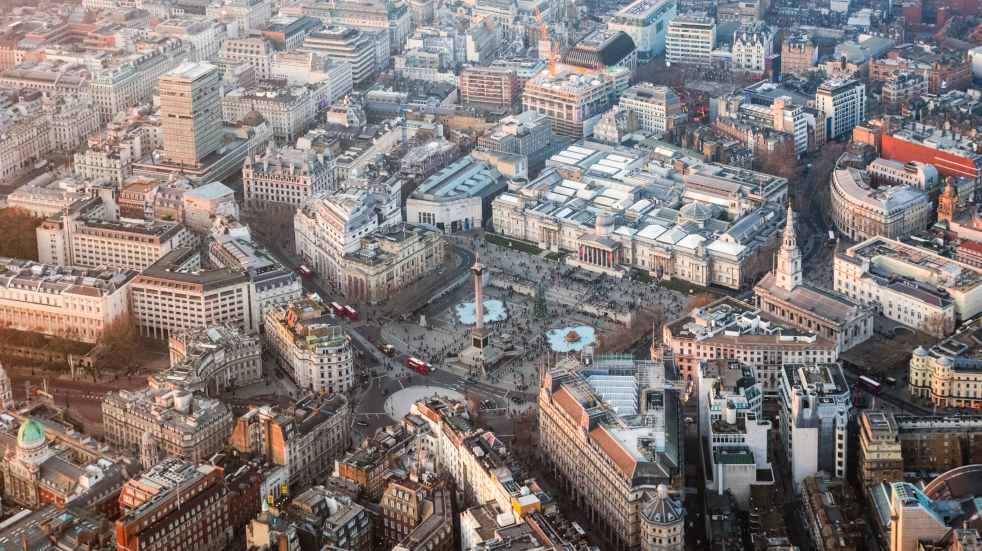 With most theatres closing their doors during the pandemic, you're probably itching to catch up on some live entertainment. Well, here's a chance to experience some top-quality talent, free of charge. Held in Trafalgar Square every year, West End Live brings together performers from some of the capital's biggest shows for a programme of musical fun. You don't need a ticket to attend – entry is on a first come, first served basis.
---
24. Watch a dazzling air display
Weston Air Festival, 25 & 26 June – Weston-Super-Mare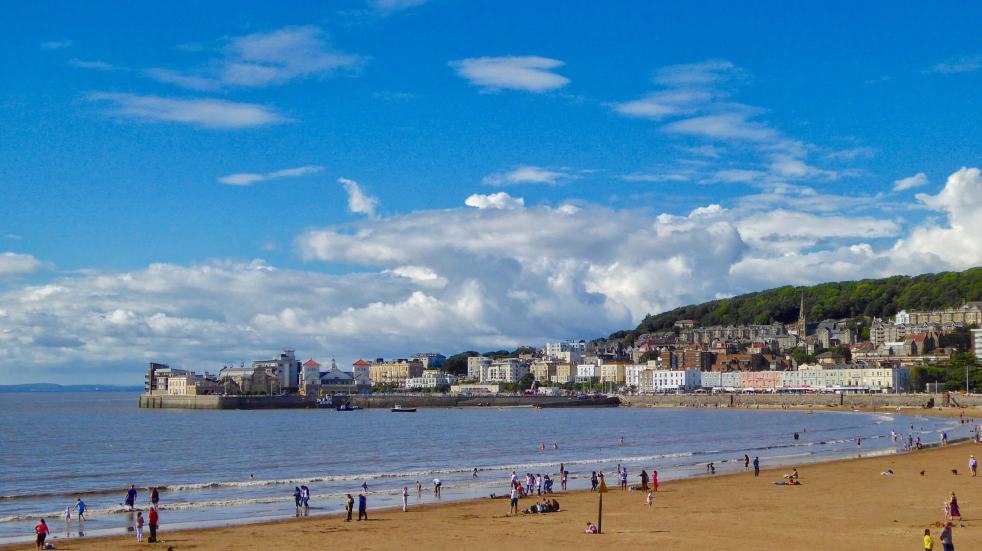 Every summer, thousands of people take to the seafront at Weston-Super-Mare in Somerset for this spectacular two-day celebration of the British armed forces, and in particular the nation's magnificent flying machines. With everything from wingwalkers to wartime stalwarts passing overhead, there are sure to be plenty of 'wow' moments. Military and civilian bands will provide a fitting soundtrack to the occasion.
---
25. Get in the swing of it
Upton Jazz Festival, 25 & 26 June – Malvern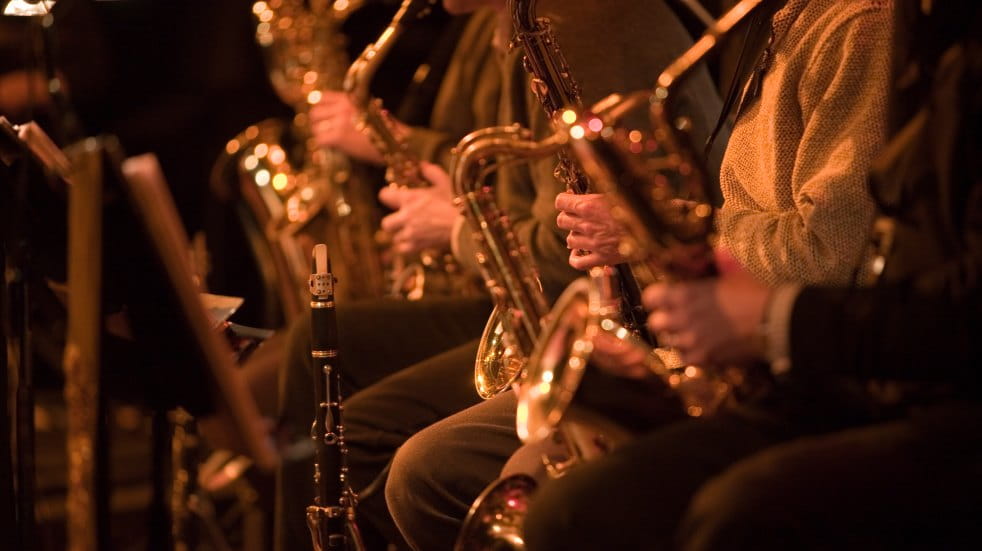 The Malvern town of Upton upon Severn may look quaint, but once a year it transforms into a vibrant hub of live jazz, with gigs being staged in venues along the high street and beyond. Some of these are ticketed but many are free, meaning anyone can come along and join in the fun. Highlights this year include Jazz in the Café featuring Ukrainian musician Maksim (Mojitos bar) and J4 playing Beatles-influenced jazz (The Swan Hotel).
---
Do more with Boundless
To benefit from amazing offers, along with dozens of other deals on holidays, motoring services, experiences, shopping and more, join Boundless today. To find out how, visit our dedicated membership page.