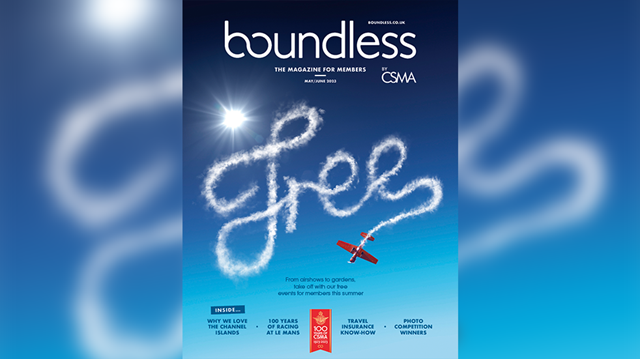 Spring may officially start in March, but we think May is when all of us really start to embrace the outdoors. At long last the days are warmer, evenings stretch out (light till 9pm!), and this year there are three bank holidays – and the coronation – to enjoy. Suddenly the world seems bigger and brighter. Feet start to get itchy. Where shall we go, and what shall we do?
This year, as we continue to celebrate our club centenary, we have some tempting ideas for you. We've put together a series of member days giving free and discounted entry to some of England's best days out. They're a great chance for you to save money doing things you love, in the company of family, friends and other Boundless members.
First, in early June, there's the chance to take the family to the UK's top theme park, Alton Towers, for a fraction of the usual fee. Members enter for free, and up to three guests can come along for £10 each – that's a remarkable saving of £242 against the standard ticket price. Then over the coming months there are member days at many beautiful and inspiring places, including Beaulieu (home to the world-famous motor museum), and the RHS gardens at Hyde Hall in Essex and Harlow Carr in Yorkshire. Tickets are limited, and bound to go fast, so do book early – see our feature on page 76 for details.
The joy of shared experiences is something of a theme this issue. There are your reminiscences about driving down to, and even participating in, the incredible 24 Hours of Le Mans race (page 70). We take a look at how group activities are helping to alleviate loneliness and improve mental health (page 84). And, as usual, there's a fascinating array of talks, events and social breaks organised and run by members (page 36).
To view this latest edition of Boundless Magazine, please login.