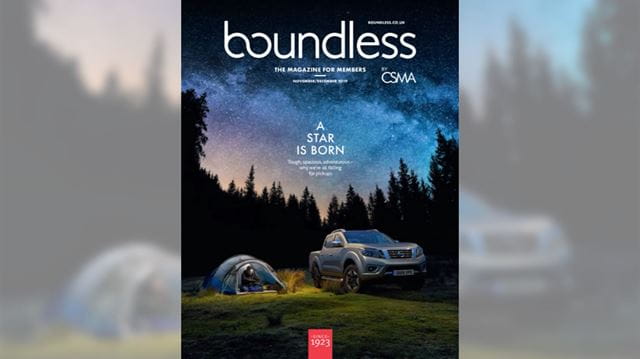 It's hard to believe we're nearly at the year's end, and yet here we are with December just around the corner. Love it or hate it, Christmas is a genuine cause for celebration for many – I for one can't wait to welcome in the festive season with my loved ones. However, we know that not everybody is as excited or fortunate at this time and have therefore applied only the lightest festive touch to this issue. You can find suggestions for things to see and do in Out & About , some helpful gift ideas in The Manual , and ways in which you can have a great time celebrating the season at our leisure retreats in the features section. We also meet some of the dedicated public sector workers who keep our essential services ticking over while the rest of us tuck into our turkey. But that's it. Otherwise, it's business as usual as Motoring Editor Dan Read puts a Nissan Navara through its paces in deepest Wales, while writer Pat Kinsella explores the history of the glorious Avro Vulcan in the lead-up to one of our last flagship events this year.
Speaking of events, I'd like to thank every one of you who attended ours this year. From those of you who popped into the Members' Lounge at MotoFest, the Bristol Balloon Fiesta and Eastbourne Airshow, to the members at the 50th Anniversary of the Apollo Moon Landing evening in July and eagerly anticipating the Grand Prix final at Williams F1 HQ, it has been a joy to see you all. We're working on our 2020 events programme and there's a great deal to be excited about.
So farewell 2019 and hello 2020; we can't wait to see what you bring...
HEATHER GLANVILLE, ASSOCIATION CHAIR
Login in and enjoy the read!