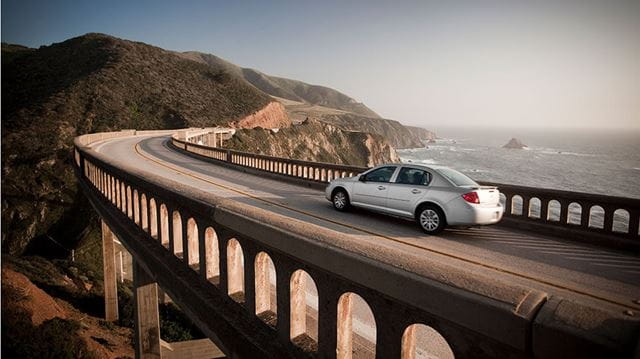 And when it comes to choosing the perfect car for your trip, there really is only one company to trust.
1. A classic drive in the US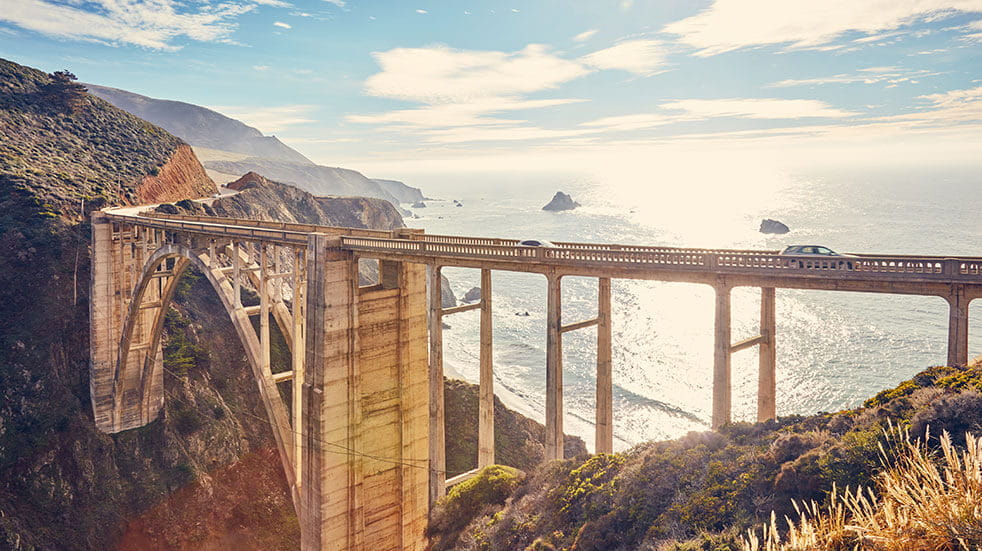 If you're keen to drive America's best-known routes, you've got plenty of options. Perhaps most famous of all is Highway 1, officially State Route 1, and its coastal spectacular from San Francisco to LA. The dreamiest section is Big Sur's, where the road inches from the cliff-edge as it gleefully swoops past bridges and beaches – not one for visitors suffering with vertigo.
That drive can be enjoyed over a few days if you linger along the way – if you're up for more, consider tackling SR1's less-visited northern section, west of Napa Valley, where crab shacks and wineries are the norm.
Or, for something to really sink your teeth into, get your kicks by following the former Route 66 from LA for 2,448 miles all the way across to Chicago. No wonder some called it the 'Main Street of America'.
---
Some more inspiration to get you out on the world's best roads:
---
2. The Great(est?) Ocean Road, Australia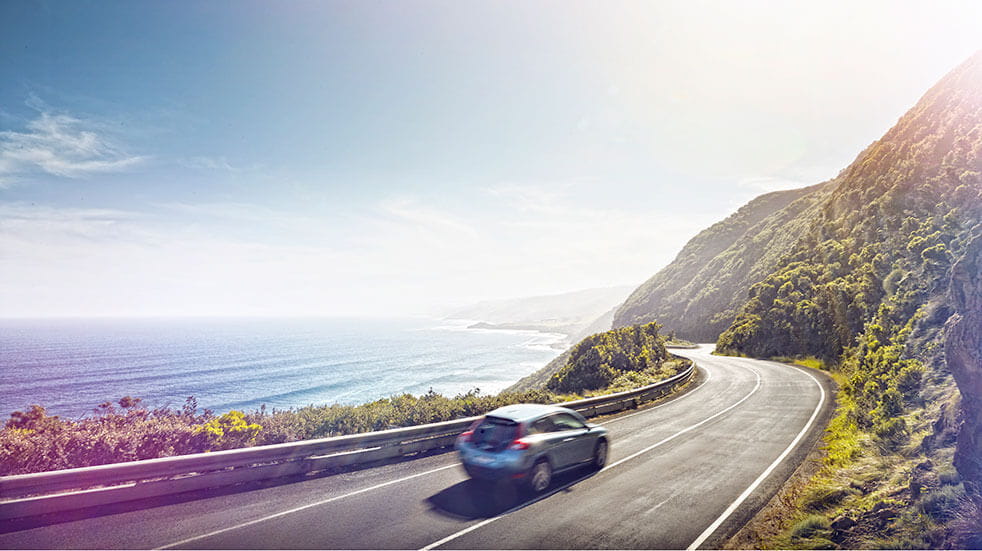 Though only 150 miles long – and thus doable in a few days – the Great Ocean Road really packs in the highlights. As mountains and rainforest meet ocean and sheer cliffs, you're promised lonely lighthouses safeguarding the Shipwreck Coast, cutesy fishing villages, successive headland viewpoints, show-stopping beaches and national parks boasting an array of indigenous wildlife including kangaroos, koalas, parrots and penguins.
Start from Melbourne and journey west to the road's official gateway, surf town Torquay. From the other end, Lorne, you could loop back inland via Otway Forest Park, vineyards and the trout-fishing Barwon River to Melbourne.
---
3. Lochs and glens in the Highlands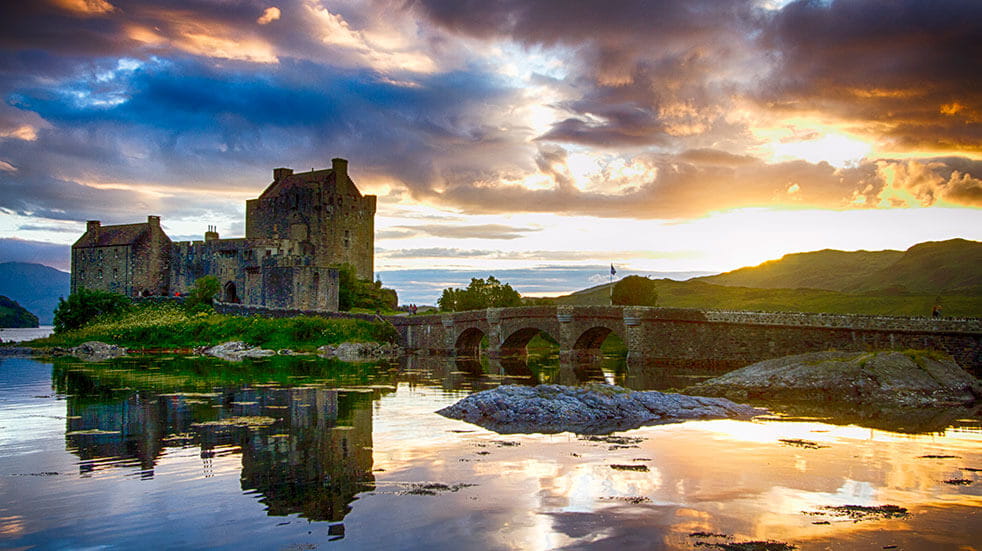 Opened in 2015 with support from Prince Charles, the Scottish North Coast 500 is a 516-mile whopper that starts and finishes at Inverness Castle, running anticlockwise. Possibly the best way to experience the dramatic magnificence of Scotland's west, east and, particularly, north coasts, it can be completed in five days if you scurry – but far better to linger and take it in during a week or two's roving.
As you go, expect to count castles, lochs, glens and floppy-haired Highland cattle for fun. Among the many stand-outs are Achmelvich's white-sand beach, the myriad Rogie Falls and, a few miles off-route, Eilean Donan's island castle. Watch too for dolphins off Cromarty Firth, and even the Northern Lights if you're driving during winter.
---
4. Volcanic drama in Iceland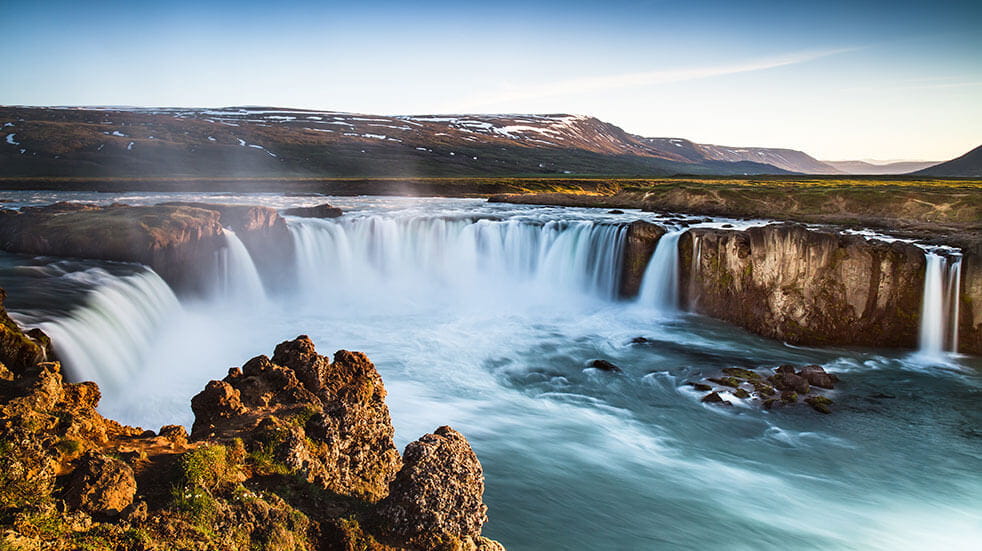 While the tourist masses flood Iceland's inland Golden Circle driving route, far fewer motorists explore further afield. Their loss: the rest of the country features just as many geysers, geothermal pools, black-sand beaches, empty lava fields, caves, colossal glaciers and whale-watching options.
Route 1 is essentially the ring road, circuiting for more than 800 sublime miles. Along the especially wild north coast, road-trippers can deviate from this in favour of the Arctic Coast Way, a newer, remoter driving trail that hugs the seaside along seven Greenland Sea peninsulas. All this has the potential to add up to a lot of driving, but you can do as much or little as you desire.
---
5. German autobahns and scenery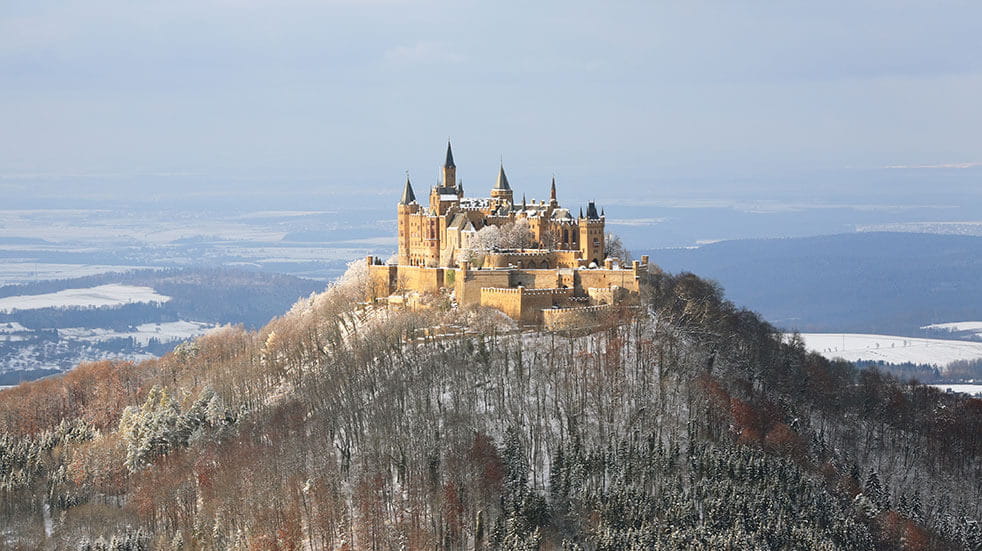 In non-urban regions, Germany's autobahn motorways famously have no speed limit. While there's no sense in driving dangerously fast, there is an undeniable adrenal joy in putting pedal to metal.
From Stuttgart, south-western Germany, drive a circuit combining such autobahns with some glorious rural scenery. Head westwards to Baden Baden, an elegant spa town, then point your bonnet south for the Black Forest, where no end of mountain valleys, woodlands, waterfalls, meadows and twisty lanes await.
Not far south-east is Lake Constance, where Germany, Switzerland and Austria converge – a great place to pause before you return north – perhaps via Hechingen and the fairytale-spired Hohenzollern Castle.
---
Enterprise Rent-a-Car: from humble beginnings
Back in 1957, returning WWII pilot Jack Taylor established Enterprise Rent-a-Car with a fleet of just seven vehicles. Six decades later, the company boasts more than 100,000 cars across 10,000 locations in 100 countries spanning Europe and beyond – and then there's its buoyant Enterprise Car Club and commercial operations, too. That comprehensive global reach, a staunch focus on sustainability, and its Which? Recommended Provider endorsement, means that Enterprise Rent-a-Car is the leading car-hire brand for driving holidays.
Boundless members can save on car rental across Europe – including 10% in the UK and Ireland – at any Enterprise location. Enterprise boasts more than 100,000 cars across 10,000 locations in 100 countries, spanning Europe and beyond. All bookings are subject to eligibility, and national driving restrictions and age limits apply. For more information, visit the Boundless members' Enterprise page.
---
Images © ALAMY and Getty