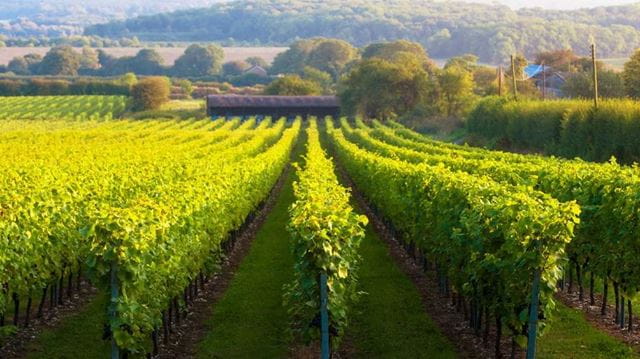 There's a reason Kent is known as the Garden of England, its rolling hills, lush countryside, and charming villages offer some of the most beautiful vistas in the UK. But it's not just great views that make Kent so special; it's also home to a thriving wine industry, with over 50 vineyards producing award-winning white, red and sparkling wines.
Wine tasting experience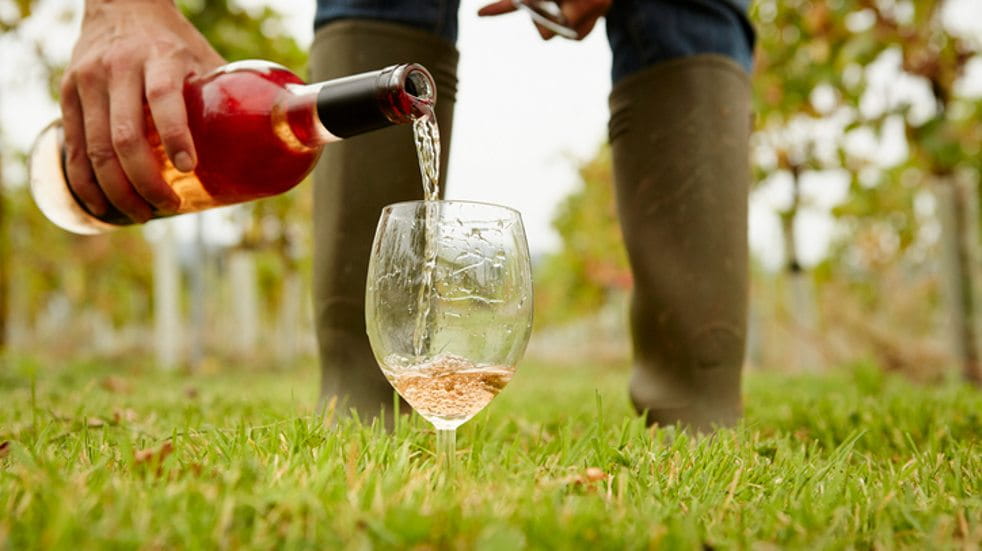 Visitors to Kent can enjoy a variety of wine tasting experiences. Some vineyards offer traditional wine tastings, where visitors can sample a variety of different tipples straight from the vineyard to your glass. Other vineyards offer more interactive wine tasting experiences, such as barrel tastings or food pairings.

Traditional wine tastings are a great way to learn about the different types of wines that are produced in Kent. During these interactive experiences, you'll learn about the winemaking process and the different kinds of grapes that are grown in the UK.

Barrel tastings offer an even more in-depth tasting adventure. You'll sample wines that are still ageing in barrels and learn about the different stages of the winemaking process, how this affects the flavours in your glass and get the chance to taste wines that are not yet available to the public. Some vineyards also offer restaurants, where visitors can enjoy a full meal paired with wines from the vineyard.
Vineyard tours in Kent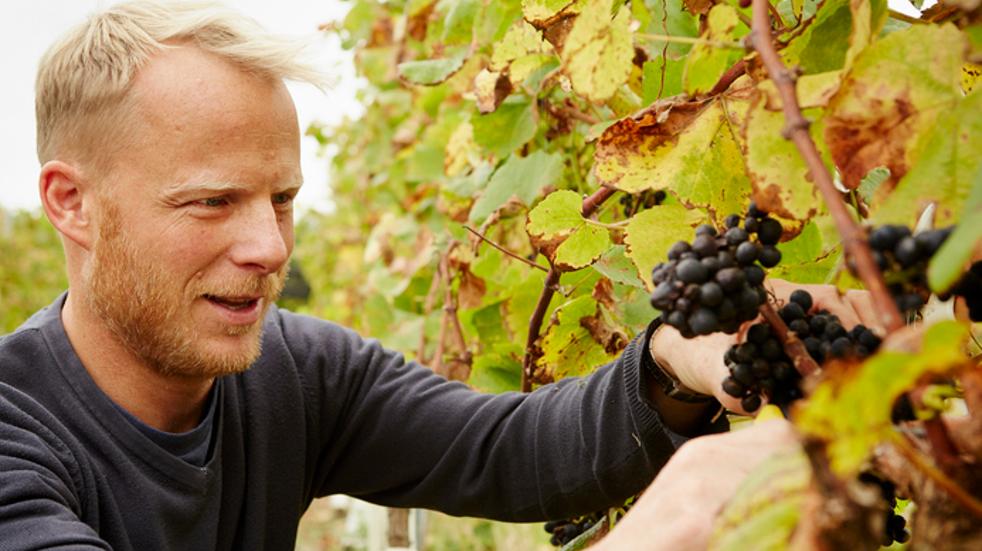 Vineyard tours are a great way to learn about the history of winemaking in the region and to see the vineyards up close. Visitors can learn about the different types of grapes that are grown in Kent, the winemaking process, and the different challenges that winemakers face with the changeable English Weather. Kent's climate and soil make it an ideal location for growing grapes and starting vineyards. The area receives plenty of sunshine, and the soil is chalky and well-drained, which are both ideal conditions for grape growing. This means many of the UK's finest wineries can be found in the region, including Chapel Down, Gusborne and Terlingham (to name just a few!) Here we've curated a list of our favourite outstanding vineyards and tastings to visit across the county of Kent, read on for our picks…

Plus, Boundless members can save 20% on a variety of tasting experiences and vineyard tours when booking through Virgin Experience Days. Click here to find out more…
Best for an excellent cheese pairing – Chapel Down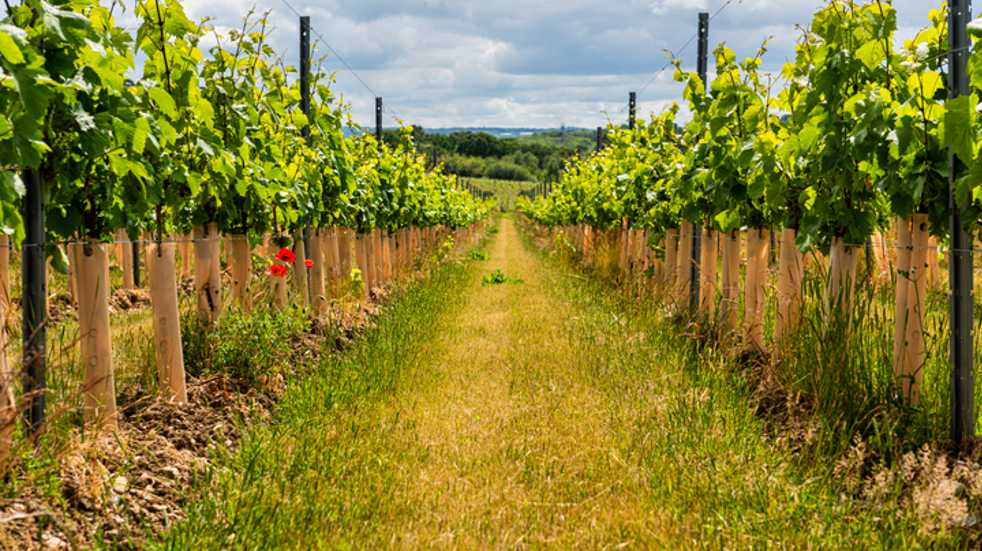 Chapel Down is one of the largest and most well-known vineyards in Kent. Located in the heart of the Kent countryside, it offers a variety of wine tasting experiences. The vineyard's tasting room is located in a beautiful old barn, providing guests with stunning views of the surrounding countryside. Here you'll sample a variety of Chapel Down wines, including rosés and some of the UK's finest sparkling wines. For a truly unique wine tasting experience, Chapel down also offers a number of specialty tours including a cheese and wine tasting, an opera and wine tasting, a Great Gatsby Themed evening and even an outdoor summer concert with live music. Click here to find out more…
Best for scenic countryside views – Balfour Winery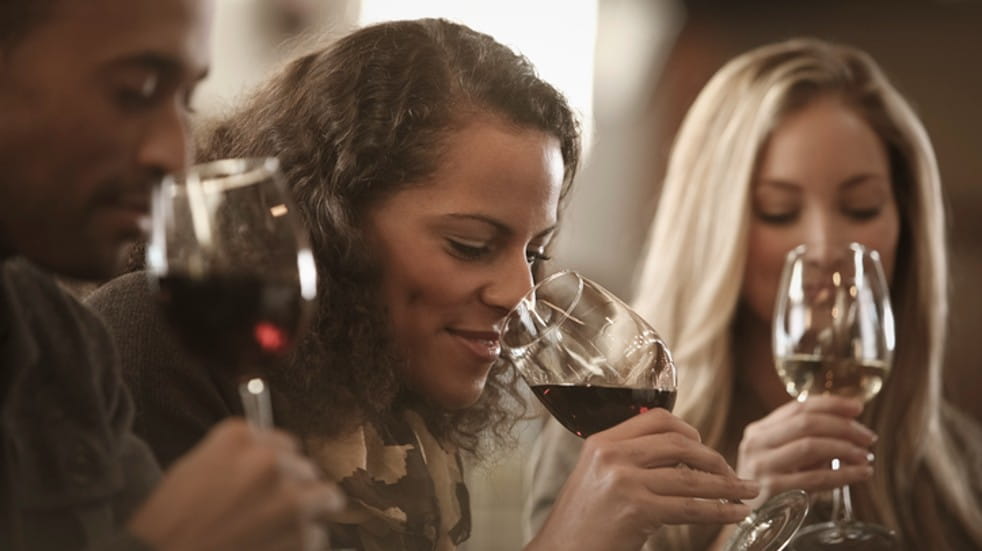 Nestled in a picturesque corner of the Kent countryside, Balfour Winery offers a captivating wine experience that seamlessly blends nature, history, and craftsmanship. The Balfour Wine Estate Tour and Tasting takes you on a scenic walk through vineyards, orchards, and ancient oak woodlands, immersing you in the story of their viticulture (wine making) practices. Back at the tasting room, the Head Winemaker, Fergus Elias, guides you through the winemaking process before the day culminates in a tailored tutored tasting of six Balfour wines, offering a diverse range of flavours that show off the best this vineyard has to offer. Click here to find out more…
Best for a cosy winter experience – The Mount Vineyard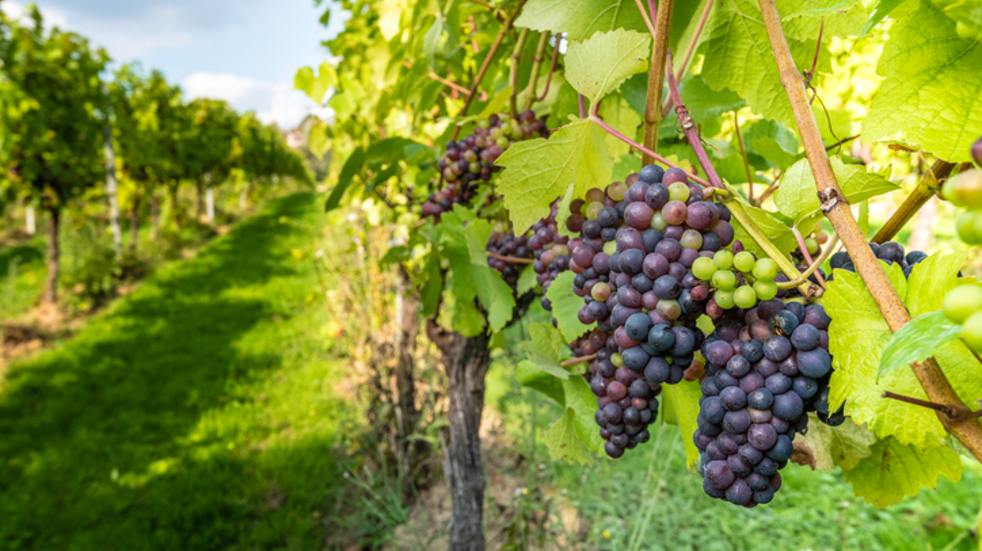 Indulge in an afternoon of discovery as you sip on exquisite Kentish wines at The Mount Vineyard while unravelling the fascinating story behind each glass. Whether cozying up by the log burner during winter or enjoying an al-fresco tasting experience on the oak terrace in summer, the year-round wine tastings at The Mount offer an informal yet enlightening journey. From October to April, tastings take place in the new Wine Loft tasting room, while between May and September, still and sparkling wine flights await under the warm Kentish sunshine. Click here to find out more…
Best for group tours – Biddenden Vineyards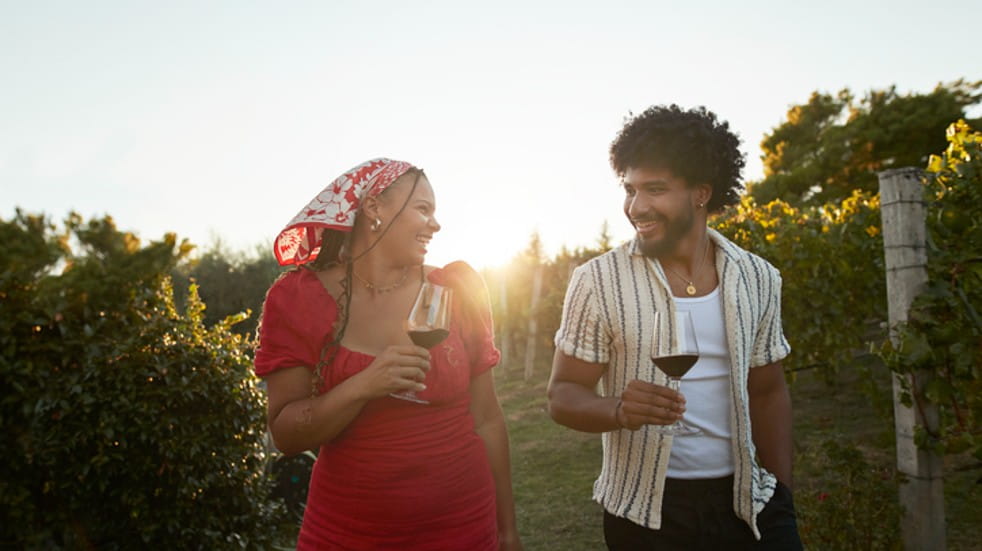 Another excellent Kentish wine experience, Biddenden Vineyard in Kent offers engaging group tours led by knowledgeable guides throughout the summer months. Immerse yourself in the vineyard's rich history as you walk among the vines, starting with the renowned Ortega variety. Explore the winemaking process in the modern winery buildings and enjoy a tutored tasting of three exceptional wines. Open tours are available Wednesday to Saturday, May to September, and can be easily booked online. Private and self-guided tours are also offered, click here to find out more…
Best for award-winning sparkling wine – Gusborne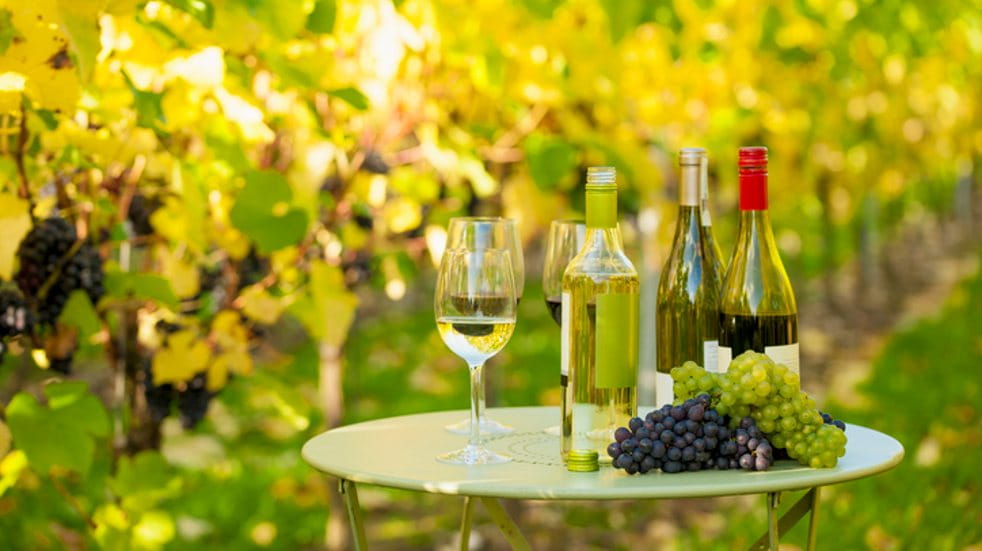 A biodynamic vineyard situated on a hilltop in the Kent countryside Gusbourne is known for its award-winning sparkling wines, its stunning setting, and its informative and enjoyable tours and wine tastings. Planted with a variety of grape varieties, including Pinot Noir, Chardonnay, and Pinot Meunier, the vineyard produces a variety of sparkling wines, including Blanc de Blancs, Blanc de Noirs, and Rosé. Tours at Gusbourne are led by knowledgeable and passionate guides who can tell you all about the vineyard's history, its winemaking process, and its award-winning wines. The wine tastings are held in the vineyard's tasting room, which offers stunning views of the surrounding countryside. Click here to find out more…
Best for homemade cake – Terlingham Vineyard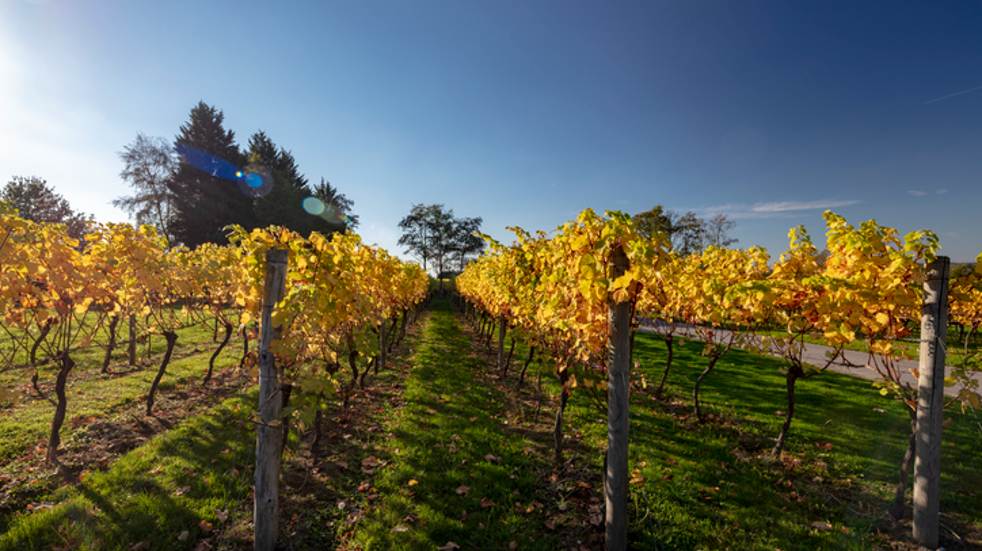 Experience an exceptional wine tasting at Terlingham Vineyard, where warm hospitality awaits. Explore the picturesque vineyard with views of the English Channel views while savouring award-winning wines paired with cheese, bread, and homemade cake. Book in advance for a laid-back two-hour affair, catering to various dietary preferences. Your hosts Jackie and Caroline ensure a memorable and welcoming experience. Click here to find out more…
Best for a rich history – Squerryes Winery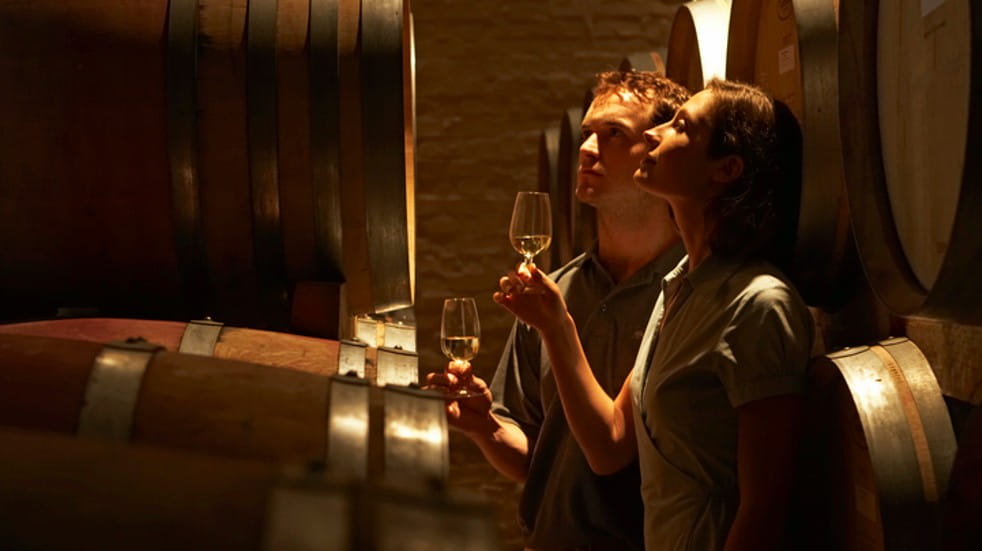 Summer Tours and Tastings at Squerryes Estate offer a delightful exploration of the vineyard's growing season, spanning from mid-April to the harvest in October. Embark on a guided experience that unveils the secrets of the historic Squerryes estate, rooted in a legacy spanning three centuries. Delve into the captivating tale of how a dispute with a French Champagne House led the Warde family to plant vines in the North Downs, an idyllic location close to the town of Sevenoaks. During the experience, you'll savour a signature vintage Brut release, relish the elegance of a vintage Blanc de Blancs, and experience the exquisite flavours of a late 2013 vintage Brut, matured for a decade in the winery's cellars. Click here to find out more...
Do more with Boundless
Working or retired from the public sector or civil service? Get free entry to top attractions, discounts on restaurants and savings on high-street brands. Plus, dozens of other deals on holidays, experiences and more! To find out more, visit Boundless membership.