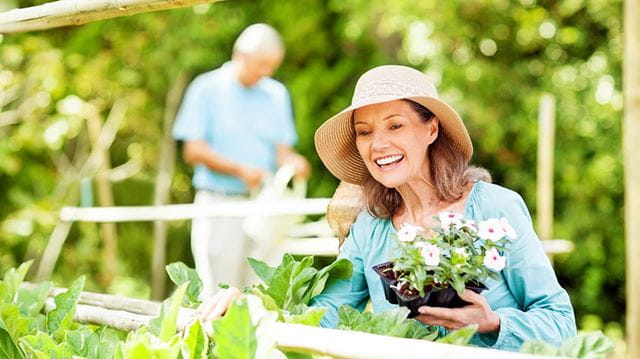 Now that we've all been told to stay at home due to the coronavirus, there should be more time to work on the garden. And with winter seguing into spring, there are lots of tasks you can get stuck into. Here, deputy editor of BBC Gardeners' World Magazine, Kevin Smith, gives you just a handful of tips for keeping your garden tidy and your spirits up during these testing times...
Now is the perfect time to do some spring gardening
When the UK government put measures in place to stop people leaving their homes for anything but essential purposes, many of us were left wondering how we would cope. But it's not so bad, really. As we discuss in a separate blog on this site, there's a wide range of fun and useful things you can do during lockdown, one of which is attending to your garden.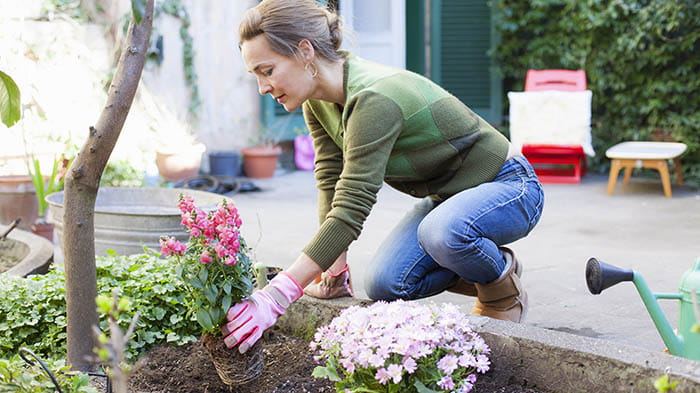 It just so happens that this coronavirus outbreak has coincided with the advent of spring and the warmer weather that (theoretically) comes with it. So, having all this extra time at home provides the perfect opportunity to go outside and do all the things you've been daydreaming about over the winter months. In case you haven't got anything specific in mind, we've put together a list of suggestions for sprucing up your outdoor space, with BBC Gardeners' World Magazine deputy editor Kevin Smith giving his expert opinion on each.
Please note that while garden centres across the UK are temporarily closed, tools and seeds can still be obtained online – and you can get some amazing discounts on products from B&Q, Wickes, along with many other well-known brands, through SVM. Read more by clicking here.
Not got a garden where you live? Well, don't go away, as we have a top tip for you, too...
1. Plant some seeds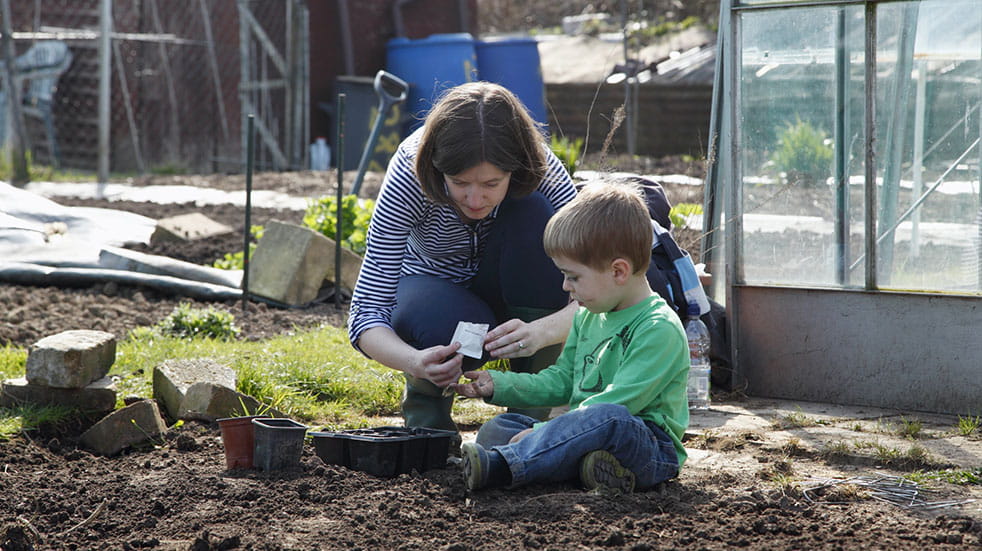 Whether you want to fill your garden with colourful flowers such as cosmos and sunflowers, or grow vegetables for your family to eat during these difficult times, you'll find the necessary seeds online. And planting seeds doesn't only yield fantastic results, it also helps you to be mindful of your surroundings, which can ease stress and anxiety.
What's more, it's so easy to do it. "Sowing seeds only takes a few minutes, and is a great activity to do with kids," says BBC Gardeners' World deputy editor Kevin Smith. "You don't need tons of specialist equipment and you'll reap the benefits come summer, giving you something to look forward to."
Read BBC Gardeners' World Magazine's guides on how to grow plants, fruit and vegetables
2. Build a garden pond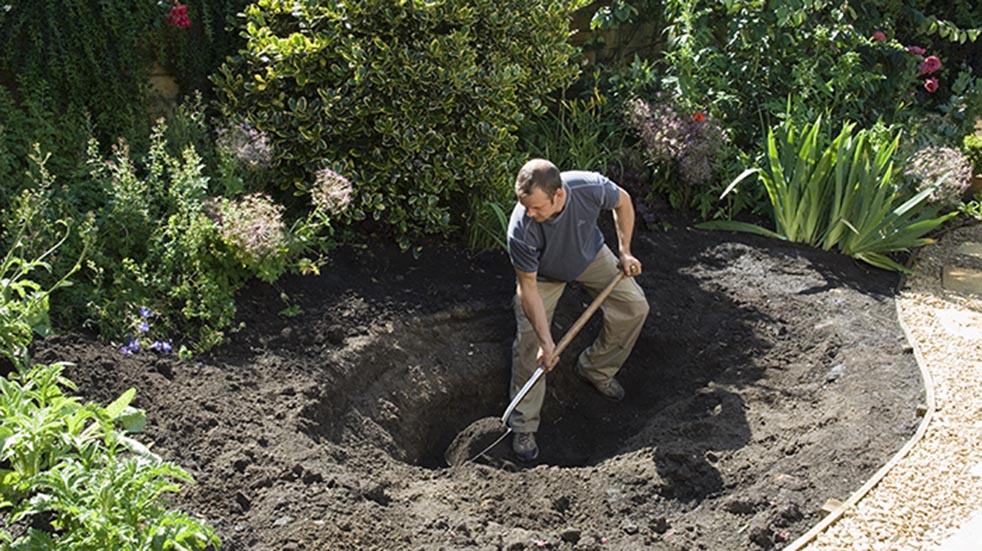 © Jason Ingram / BBC Gardeners' World Magazine
Missing the gym? Well, digging a pond in the garden will provide you with a great workout – and you won't be the only one to benefit. You'll be amazed at the wildlife that garden ponds can attract, with everything from birds and amphibians to mammals and aquatic insects either visiting or taking up residence there.
The beauty of having this period at home is that you'll be able to do the job at your own pace (note that you will need to buy pond liner and plants online if you don't already have them). "Go steady, take your time and don't be in a rush," advises Kevin Smith. "And if you've got the patience, let the pond fill with rainwater – it'll establish a natural balance much more quickly."
Read BBC Gardeners' World Magazine's guide to building a pond
3. Feed the birds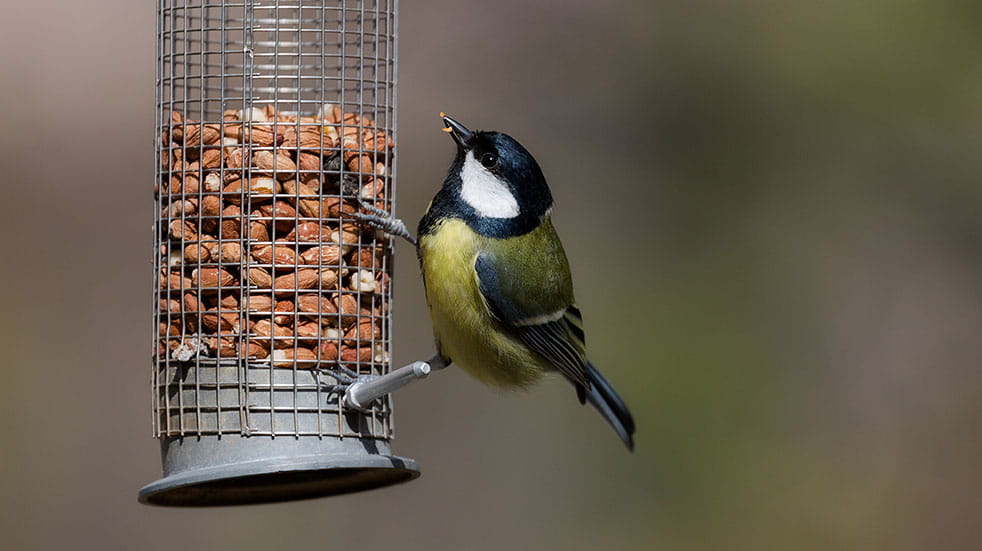 Buying or building a bird table, and then regularly replenishing it with bird feed and water, is going to bring all kinds of species to your garden, providing a fascinating spectacle for adults and children alike (erecting it within view of a window is recommended, as it will enable you watch your visitors' antics while you relax on the sofa or dining room table).
Speaking of dining, you can buy bird feed online – be aware, though, that birds can be fussy eaters, and cheaper feed is less likely to attract them to your garden! Either way, be sure to keep topping it up. "Welcome in garden birds by providing a ready supply of fresh food and water," explains Kevin Smith. "For a real treat, you could always give them live food like mealworms."
Once your bird table is up and running, why not join in with the RSPB's new initiative Breakfast Birdwatch? On weekdays between 8am and 9am, the public are being encouraged to share pictures and videos of the birds they've spotted in their garden, to help create a feeling of community during the coronavirus lockdown. Find out more about the initiative here.
Read BBC Gardeners' World Magazine's guide to attracting birds to your garden
4. Clean the greenhouse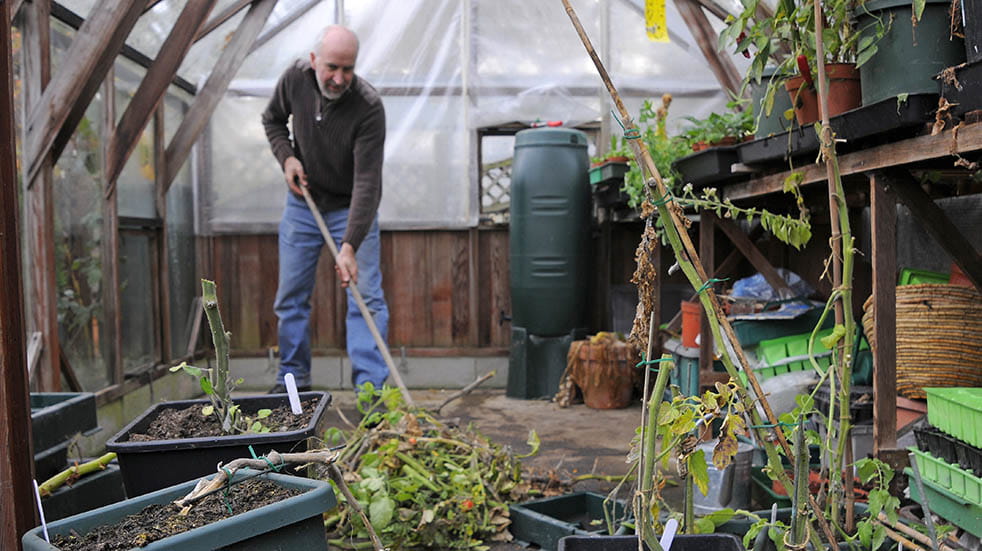 © Tim Sandall / BBC Gardeners' World Magazine
Grubby greenhouses can become an eyesore, blemishing what might otherwise be a beautiful garden. But it's not just for aesthetic reasons that you should reach for your cleaning utensils during this lockdown period. Getting rid of unsightly dirt will enable more sunlight to get in, helping your seedlings to grow. And it'll also do away with harmful pests and pathogens.
"Now's the perfect time to tackle those jobs you never get around to – and cleaning the greenhouse is definitely one of them," says Kevin Smith. "Empty it out before it gets too full and busy with the chaos of spring, and use a scrubbing brush and hot soapy water to clean the glass and shelves. If your greenhouse is robust enough to withstand it, a pressure washer is also good for getting rid of the winter grime."
Watch BBC Gardeners' World Magazine's video on how to clean a greenhouse
5. Grow some houseplants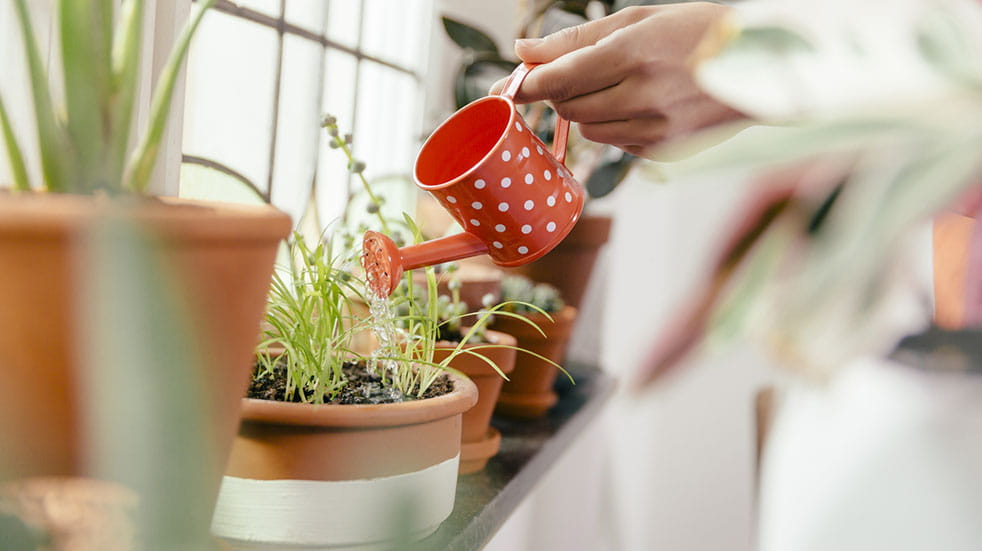 Self-isolating when you don't have a garden must be tough. But people who live in flats, apartments and house shares don't have to go completely without greenery. Houseplants can really raise the spirits when you're confined to your home, and can even help to purify the air.

However, while they're easy to plant, there is a science to getting the best out of them. "Choose houseplants that are suited to the different rooms in your home," suggests Kevin Smith. "For example, position those that like humidity in the bathroom and sun-loving succulents on a bright windowsill."
Don't miss BBC Gardeners' World Magazine's guide to growing foolproof houseplants
Get money off Hayloft tomato plants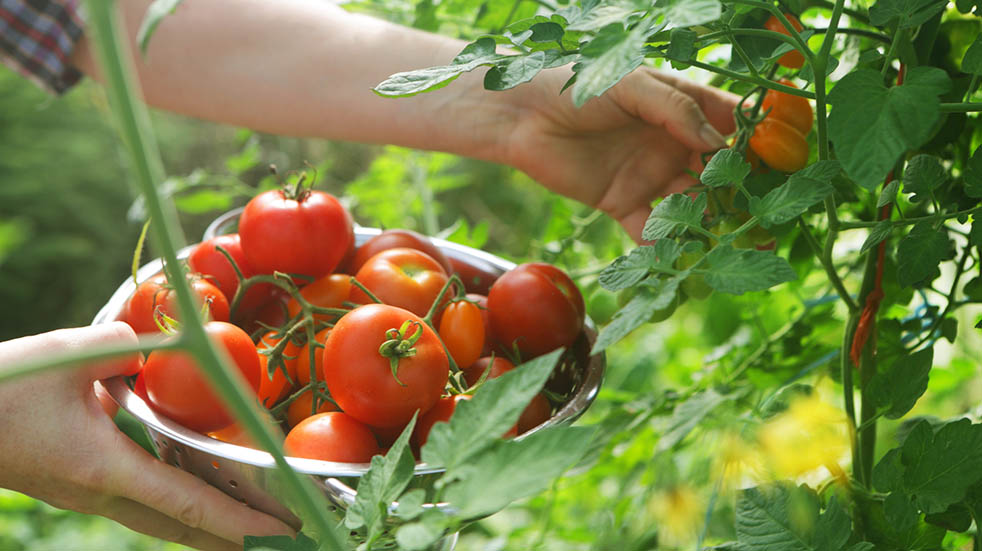 Would you like to grow delicious tomatoes in your own garden? For a limited period, Boundless members can get exclusive discounts on high-quality Shirley tomato plants and biscuits, courtesy of our partner Hayloft Plants. With summer just around the corner, now is the perfect time to get started. To read more about this special offer, click here.
Subscribe to BBC Gardeners' World Magazine
To read regular tips and advice from some of the world's most esteemed gardening experts, take out a subscription with BBC Gardeners' World Magazine.