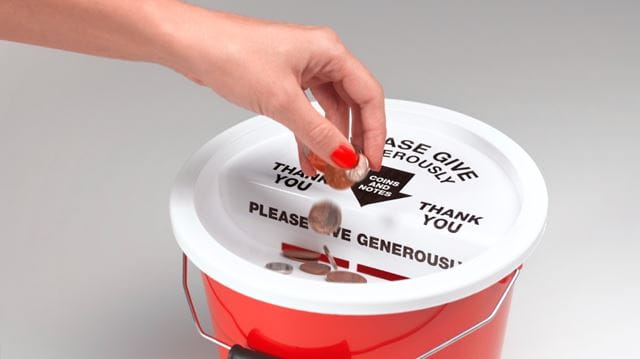 Good news doesn't sell newspapers. It generally only makes it on to TV news bulletins squeezed in before the weatherman forecasts rain. But there are good news stories being made every day all around the country, created by people who give up some of their time to support charities and community groups, helping those less fortunate than themselves.
At this time of year it's heart-warming and satisfying to make a positive contribution to our community. There are so many opportunities available and there is sure to be one that fits well with the amount of time, effort or money that you can give.
For me, it began in 2009 when I helped start the charity Plan Zheroes. I had recently taken early retirement and wasn't even looking for an opportunity to volunteer. Then I met an amazing woman called Lotti Henley.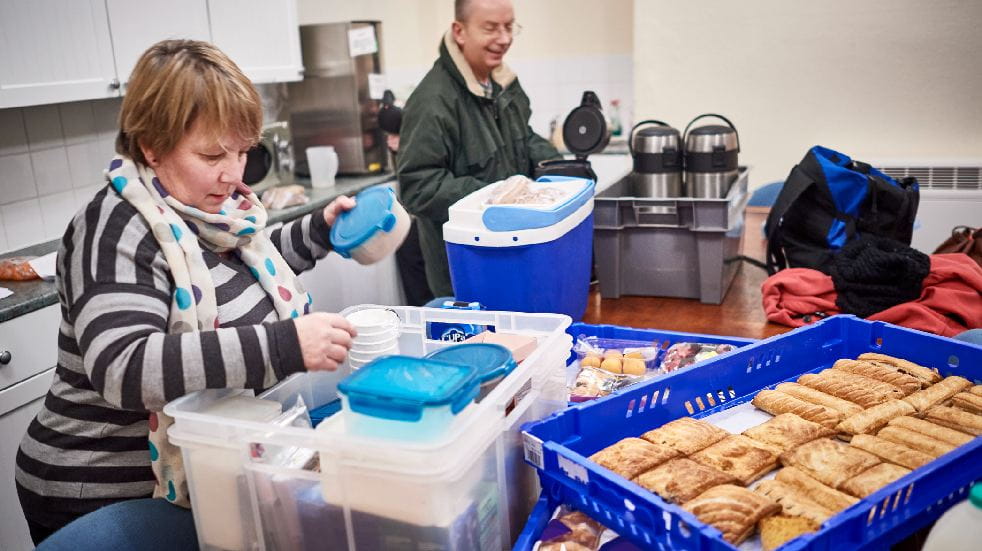 Lotti was 86 at the time and had incredible charisma coupled with a strong desire to help others, driven by the hunger she had experienced as a refugee in World War II. She told me about a single mother she knew who couldn't afford to give each of her three children a hot meal every day; they had to take it in turns. Meanwhile, newspapers were describing how supermarkets were throwing away perfectly good food. It seemed crazy that this food was going to landfill while people were going hungry. This was food poverty, not in a Third World country but in the UK, in a city where there was so much wealth.
We decided to try and inspire food businesses to donate their surplus food to charities instead of sending it to landfill. We had no background or experience of working in the food industry, or in the charity sector but, as we discovered, that didn't matter. All we needed was the will to make some positive change. Now, 12 years later, Plan Zheroes is a well-established and thriving charity that is making a big difference.
---
Access all areas
Volunteering is life-affirming, reveals Kristen Frederickson, who does charity work alongside her husband, John Curran
"Sometimes life can seem to be all about oneself, as an individual. Our concerns and interests and problems can overwhelm us and block out the larger world. Volunteering is a wonderful way to think beyond ourselves, even if just for a few hours.
"Whether you choose a volunteer opportunity that involves looking after small children, offering financial advice, helping to distribute surplus food, or talking to the elderly, volunteering gives one a sense of connectedness and shared purpose. Friendships made during volunteering can last a lifetime. My husband and I volunteered at a soup shelter for the homeless in London in the early 1990s and have remained very close friends with the organisers all through the years, despite numerous moves back and forth between London and New York. We always come away from every volunteering opportunity feeling better about the world and our place in it.
"We spent countless hours at our daughter's secondary school organising lost property and the Christmas Fair, much to her chagrin at constantly seeing us at school! Home-Start UK, a charity whose volunteers provide support to families with small children, and Plan Zheroes, a charity devoted to finding homes for surplus food from London markets, have provided our family with endless hours of time well spent looking after others.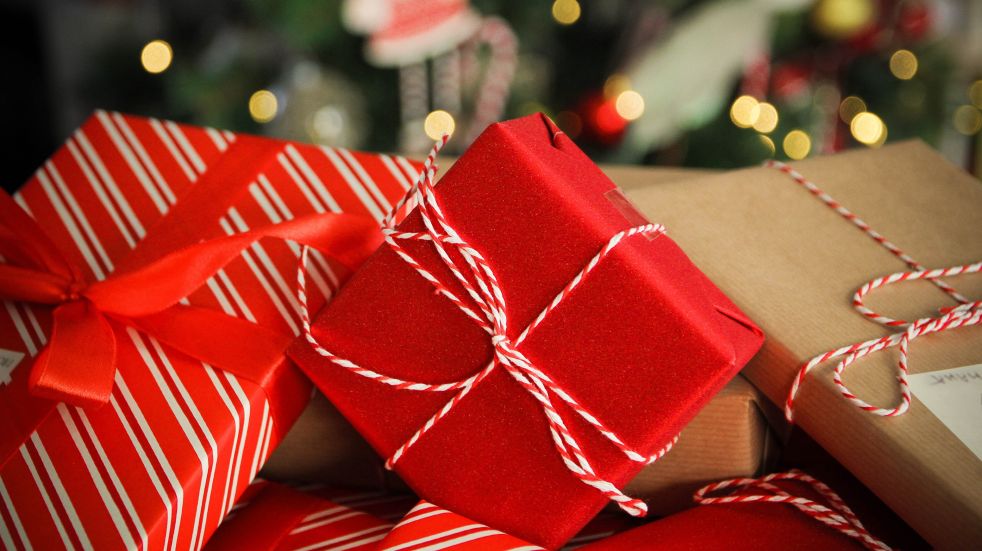 "People often think that if they work part-time, or even full-time, they can't commit to a volunteer position. But many of the opportunities that my husband and I have sought out involve only an hour or so each week, and not even each week when there are rotas.
"The time carved out to think of the greater good really can't be quantified. Most charitable organisations are very sensitive to the demands made on their volunteers' time, and many have systems in place to allow for even a last-minute heads-up that 'today won't actually work for me', and then replacements pop up very quickly.
"We are all mindful that we are volunteers, and that the benefits to treating volunteers with respect is paramount in keeping morale high and volunteers willing. We often insulate ourselves in our lives just with people whose lives are quite similar to our own, and the opportunity to understand even a bit of other peoples' experiences is genuinely life-affirming."
---
What's to be gained?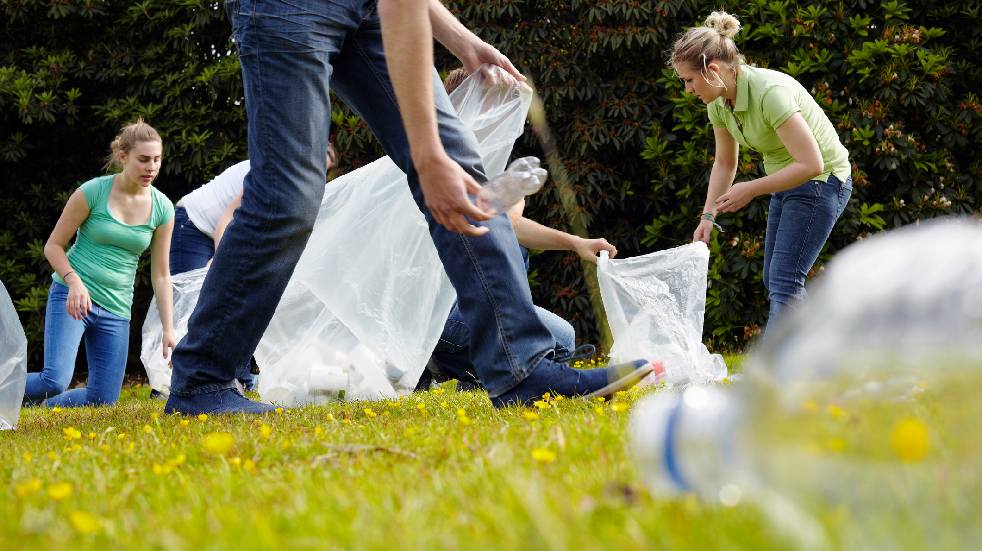 So why consider volunteering? The answer is mainly that the benefits are considerable, both for the cause you are supporting and for yourself. First and foremost, you'll be making a positive contribution to a community that needs help. To do this, you'll be able to use and develop some of the skills and experience you've already gained. Charities always need people with good organisational and communication skills. Perhaps you have a background in finance, and could contribute as a finance trustee or as a treasurer. If you have IT skills you could develop a charity's website. Perhaps you're a good listener and could become a befriender. Or if you enjoy being on social media you could utilise it to help to promote a charity's work.
As well as helping the community, there are great personal benefits. You can learn new skills and meet like-minded people, forming strong friendships. You'll also get a huge sense of satisfaction and achievement. In a society driven by consumerism, sometimes we forget that simply helping others can bring longer-lasting satisfaction than possessing the latest mobile phone or buying a new car.
---
Which charity?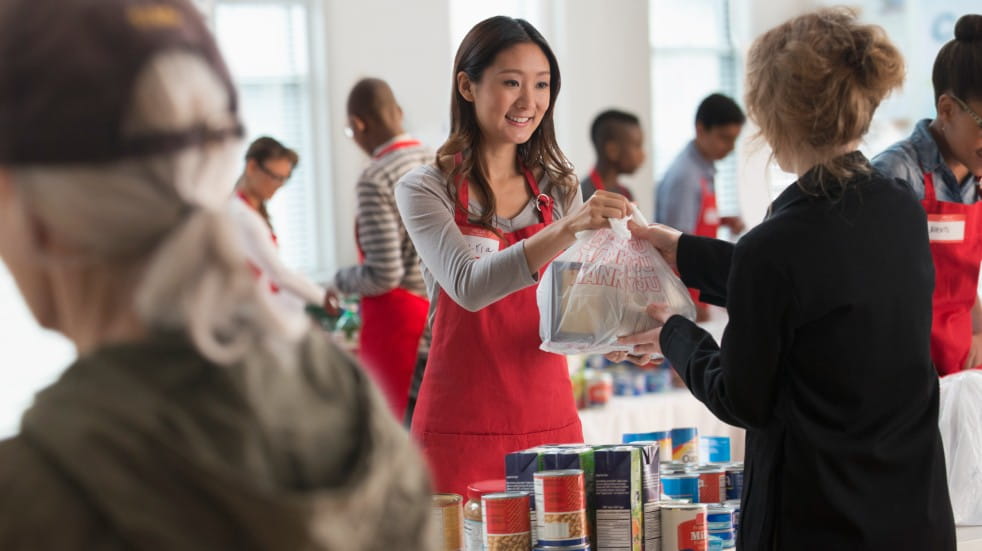 There are innumerable opportunities out there once you've decided volunteering is for you. Think about what you're good at, or perhaps consider new skills that you'd like to learn. Then look online for charities or community initiatives operating in your area. Charities are always looking for new volunteers and will be delighted to hear from you. You can sign up with your local volunteer centre, ask in your local library or contact your council to see what volunteering schemes they know about.
If you know of a cause that isn't already supported by a charity and isn't receiving the publicity or help it needs, then why not set up something yourself? It isn't as daunting as it sounds. All you need is a desire to make things happen and a small group of like-minded people to work with. As cultural anthropologist Margaret Mead famously wrote, "Never doubt that a small group of thoughtful, committed citizens can change the world; indeed, it's the only thing that ever has."
At the outset you don't even have to become a registered charity, you can start off as a community initiative. Registering with the Charities Commission is useful when you want to establish your status and apply for funding, but isn't essential. The keys to success are having the ability to inspire others, some basic organisational skills and a degree of resilience and patience. Rome wasn't built in a day and nor was a new charity. It takes time to develop a network and identify the people who can open doors for you. Collaborating with likeminded organisations will speed up the process.
Hard cash
If you're not able to volunteer but would like to provide financial help to charities, there are other options aside from one-off donations or regular direct debit payments. If you're employed, you could take part in a payroll giving scheme, or ask your employer to set one up if there isn't one. Many companies select a charity of the year; you could propose one that is close to your heart. You could leave money in your will, or set up a trust fund to provide ongoing support. And if you enjoy taking on challenges you could raise funds in all manner of ways, from a sponsored walk to a cake sale.
The possibilities are endless, so make some good news – for others and for yourself.
---
How to donate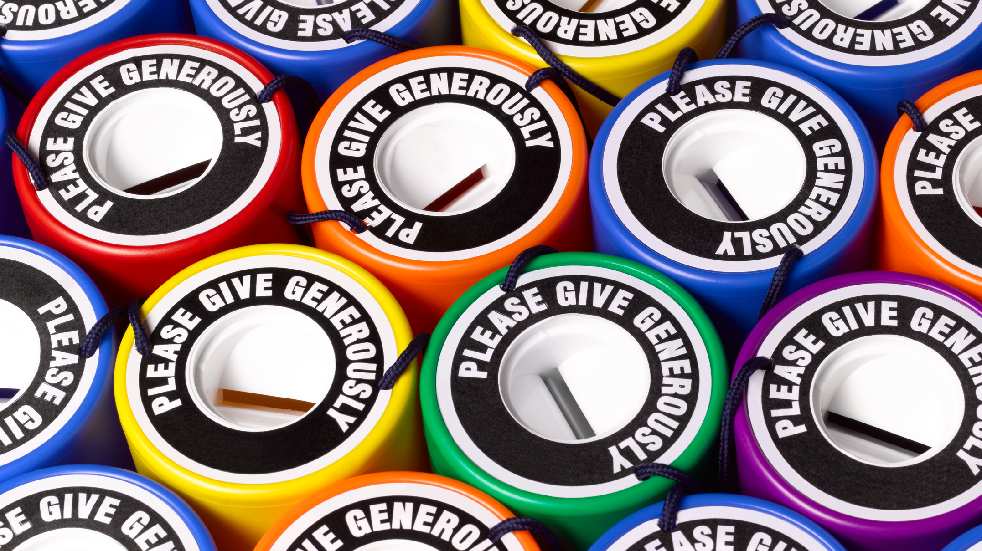 Want to support a cause? Here's how you can do it
Donate your skills
You might be able to offer organisational, photography/ videography or social media skills. Perhaps you could provide transport, or you enjoy cooking and could help to train volunteer chefs, or organise a fundraising supper club or cake sale. Just think about what you're good at.
Get active
If you're an active person, you can fundraise for charity by doing a sponsored walk or swim, or by running a marathon.
Get on board
Charity trustees are there to ensure correct governance and generally attend quarterly meetings and contribute to strategy discussions. Perhaps you have accountancy skills that could support a charity's board?
Give what you can
You can give personal donations, but how about enlisting an employer? A payroll giving scheme enables tax-free deductions from your monthly pay cheque. You could nominate the company's charity of the year, so that colleagues can also contribute through donations and fundraising events.
Every penny counts
You can support a charity while shopping online via platforms such as Amazon Smile and The Giving Machine, and receive cash prizes while donating when you play the Boundless Foundation Lottery or the Giving Lottery.
---
360 Degrees of Charity
There's a wealth of information available in all types of cultural media if you'd like to find out more about charities and how you can get involved. Of numerous good books, two worth pulling out include The Most Good You Can Do by Peter Singer and What Have Charities Ever Done For Us? by Stephen Cook and Tania Mason.
There are free apps to connect you with causes, including Charity Miles, which enables people to earn corporate sponsorships by walking, running or cycling, and Be My Eyes, which connects blind and low-vision people with sighted volunteers and company representatives for visual assistance through a live video call. Olio is a great sharing app for local donations of food or household items.
An inspirational TED Talk, such as Dan Pallotta's "The way we think about charities is dead wrong" (that's him in action above) could set you on the road to giving or volunteering. Also online is mycauseuk.com, which explains how to "volunteer at festivals and raise money for a charity of your choice", with a list of opportunities including Tramlines, Bigfoot Festival and Waterworks.
And just in case that's not enough for you, there are some great podcasts giving advice for anyone starting or running a charity, too – try Cracking Charity Chat, by Beth Crackles.
---
Do more with Boundless
The Boundless foundation
Since 2016, Boundless has donated £89,000 to our supported charities, raising money through the Boundless Foundation Lottery and the generous fundraising efforts of our members. Our current four supported charities are Independent Age, Make a Wish, Guide Dogs and Mind. Sign up to the lottery, and find out more about the charities, at boundless.co.uk/foundation