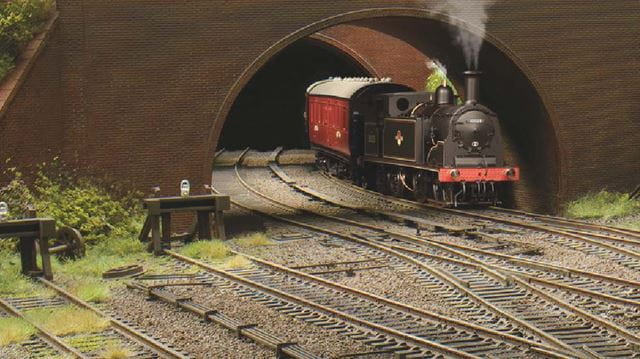 Popular for well over a century, model railways provide a rewarding, long-term hobby that's surprisingly involved. And since 1901 Hornby has been setting the highest standards of quality in all the train sets, tracks, accessories and locomotives that it produces.
Contrary to today's prevailing culture of instant gratification, model railways offer a refreshingly slow and rewarding hobby. Requiring months (or even years) of time invested, the sense of gratification gained from building and maintaining a set is more profound than you might first expect. Working on a model railway never really has a true 'end' – there's always something to improve upon making it a lifetime hobby that you can pick up at any age.
It's not all meticulous planning and maintenance however, Hornby's engines offer a genuinely exciting entrance to the world of train sets, whether you're a locomotive expert or a model railway novice. That's why we've selected six of their most exciting sets that will animate master engineers and those just getting into the hobby alike. Plus, as a Boundless member you can now save 5% on Hornby's entire range, simply apply the code BOUNDLESS5 at the checkout on Hornby.com to redeem your discount. Read on for our picks…
---
For the film buff
Hogwarts Express Train Set – £241.99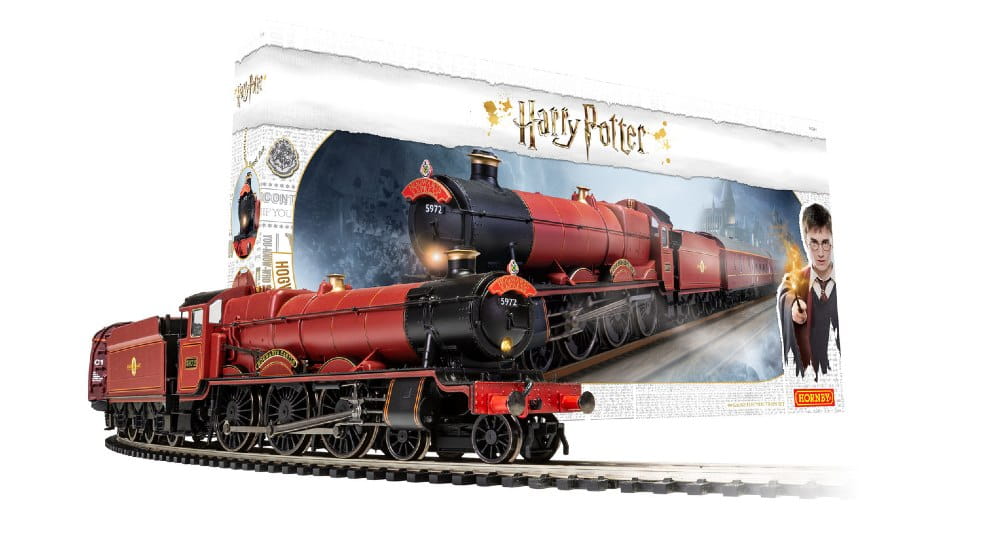 As introductions to model railways go, this working model of the Hogwarts Express is one that's sure to ignite excitement in even the most hardened train-set cynic. Finished in striking Hogwarts red, this locomotive features a working headlight, two themed coaches, track and a controller set; more than enough to get you started if you're new to the hobby. Officially licensed, this set arrives with premium Harry Potter packaging, making it the perfect gift for the young witch or wizard in your life.
---
For the modernist
Lumo, Class 803, 803003 Five Car Train Pack – £502.49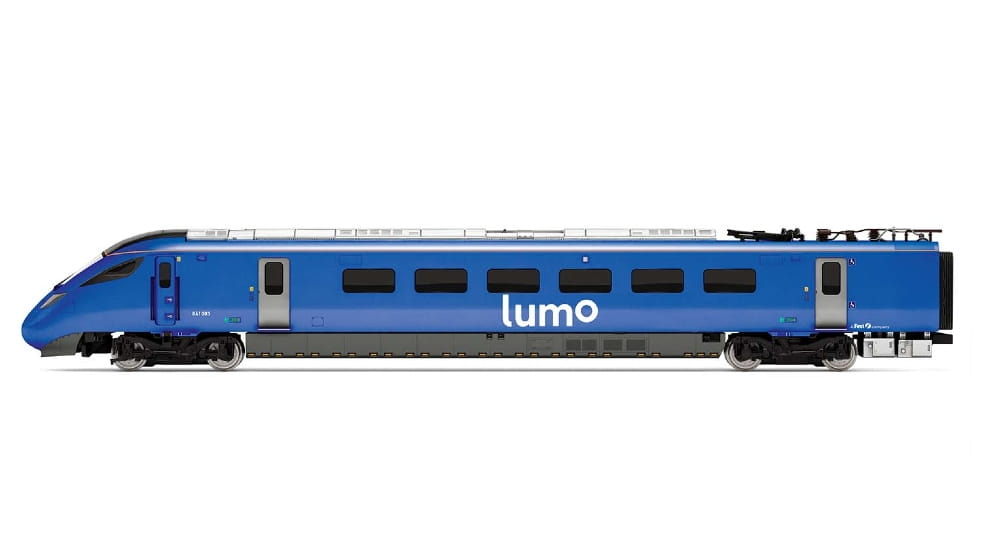 If you're interested in more contemporary railways, this model Lumo, Class 308 is just about as up-to-the-minute as you can get. With services only having commenced on its real-world counterpart on 25 October 2021, this unit will run five services per day on the East Coast Main Line between London and Edinburgh in just over four hours. Finished in new operator Lumo's striking blue livery, this model is based on the Class AT300 a locomotive built by Japanese rolling stock manufacturer Hitachi.
---
For the traditionalist
Flying Scotsman Train Set – £219.99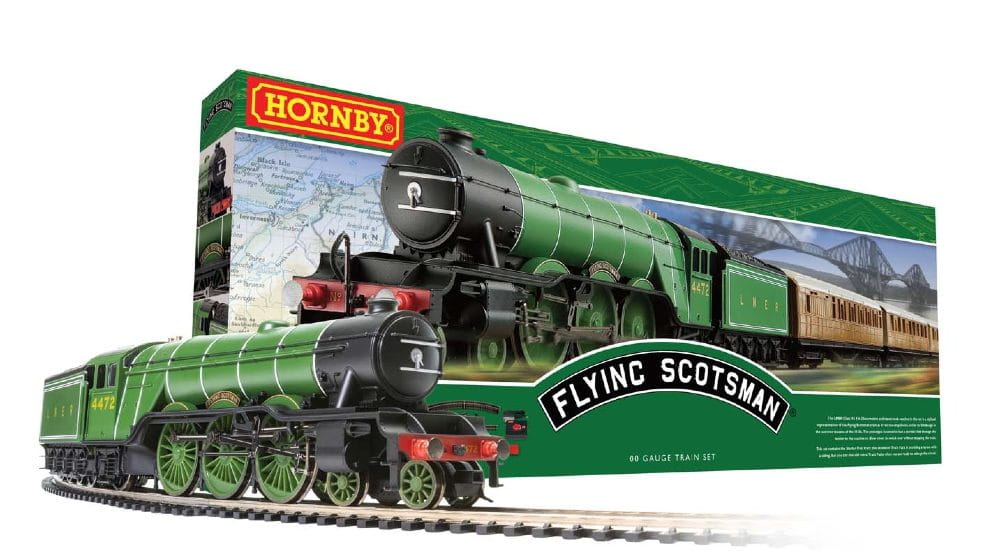 When considering the archetypal model train, there's a good chance that the first locomotive that comes to mind is the Flying Scotsman. Perhaps the most famous steam engine in the world, this apple green liveried class A1 evokes the romance and excitement of rail's golden age in the 1930s. Still in service today (having returned to the tracks in 2016) this engineering icon operates special passenger services up and down the UK. The set includes everything you need to start a new train set from scratch: the LNER class engine itself, a brake coach and an oval set of track.
---
For the speed demon
Mallard Record Breaker Train Set – £239.99
Known for its distinctive streamlined shape (tested in an early wind tunnel) and its record setting 126mph run at Stoke Bank in July 1938 (which, astoundingly, it still holds today), Mallard is arguably as famous now as it was when it was first built. Covering over one-and-a-half million miles before being retired in 1963, this locomotive marked the zenith of steam technology positioning it as a genuine icon of Britain's rail history. Finished in its 1950s livery, this beautifully finished model set includes three coaches, track and a control box.
---
For the nostalgic
LNER, Class 43 HST, The LNER – Farewell Tour™ Train Pack – £362.99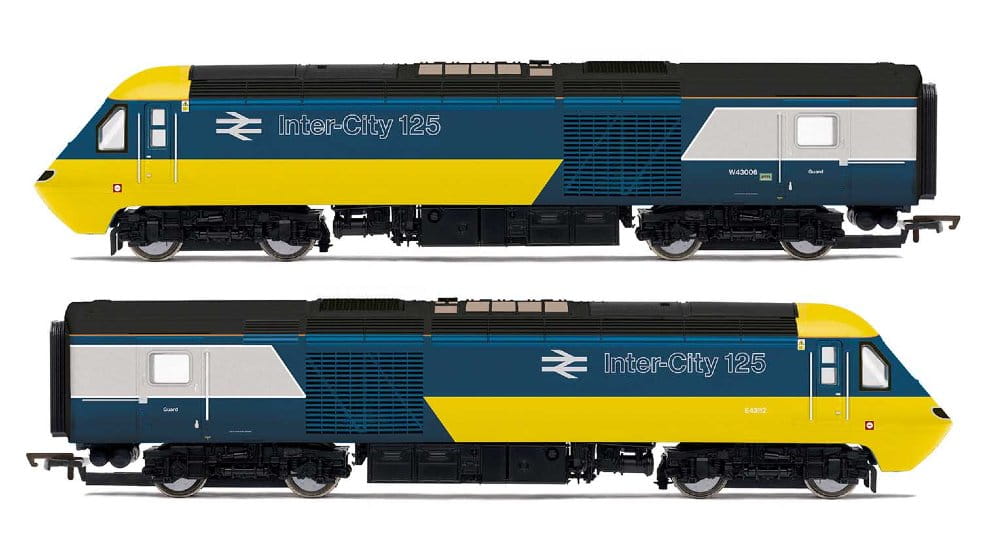 As with its steam-powered predecessor, the Class 43 High-Speed Train holds another still-unbroken speed record as the fastest diesel train in the world. Introduced in 1976 and only retired at the end of 2019, this class of locomotive's illustrious career should be reason enough to acquire its 1:76 scale counterpart. And this model is particularly special including the livery used on the train's farewell tour, (the same as the original blue and yellow colours it was finished in when first launched). Comprising two Class 43 power units and three Mk3 coaches and track, this model offers a chance to experience (in miniature) a train that many of us have fond memories of.
---
Save on Hornby products with Boundless
As a Boundless member you can now save 5% on Hornby's entire range, simply apply the code BOUNDLESS5 at the checkout on Hornby.com to redeem your discount. To find out more about becoming a member visit our dedicated membership page.