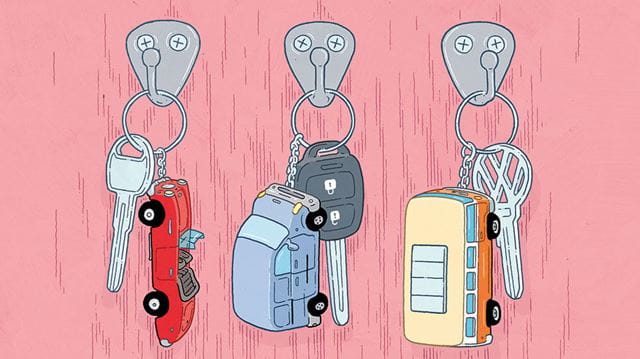 In the future will car clubs and shared ownership replace the model of car purchasing and leasing that we all use today? Our motoring expert gives his views.
Our predilection for buying cars on finance, rather than purchasing them outright, means that in reality, relatively few people actually own their cars right now. More than nine out of 10 private new car sales – and many secondhand ones – are financed, according to the Finance and Leasing Association.
PCP (personal contract purchase) or PCH (personal contract hire) schemes have come to dominate – primarily because they get you into a car for far less money as you're mainly covering the car's depreciation over the term of the agreement, rather than the entire retail cost. Of course, there's something in it for the car industry too. At the end of the term, the buyer has no car so needs to repeat the process, and the industry loves this dependence.
But there are other options out there too and these alternatives to ownership mean that car use looks set to become ever more flexible in future.
---
Read more from the experts on the future of motoring
The future of motoring: developments in car interiors
The future of motoring: how we will power our electric cars
---
Cars on subscription
One of these is the car subscription model, where one monthly sum covers the car itself, plus servicing, tyres, insurance and breakdown rescue – it's even collected from and delivered back to you whenever it needs attention. Volvo was the first car manufacturer to bring this to the UK market and promises to add some handy concierge services in time, aided by a 'virtual key' on a phone app.
Other subscription companies include Drover, which offers new and used cars, and Wagonex. Both let you subscribe for as little as a month, or for a year at a discount. Shorter contracts mean you could subscribe to a small car most of the year, but a bigger one for the holidays. Or take a penalty-free break from having (and paying for) a car at all.
Subscription is a tiny proportion of the market now, but industry consultant Frost and Sullivan says it might account for one in 10 new cars by 2025. That said, Drover's Matt Seakins reveals that a high proportion of customers end up subscribing for long terms and are asking to continue beyond the one-year limit. It seems the appeal of having a car to use at any time remains – for now, at least.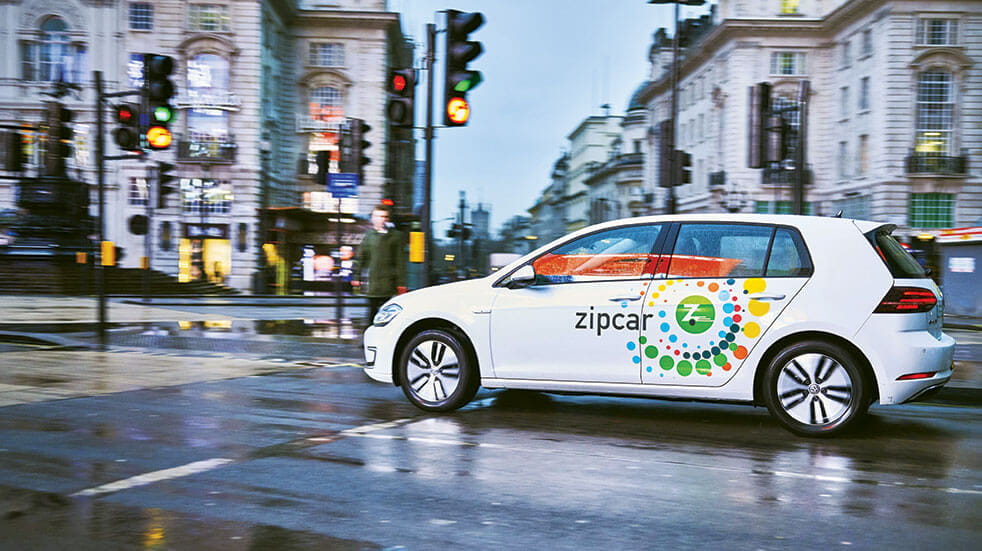 Car clubs and rental
If you're prepared to take a shorter term option, pay-as-you-go short-term rental from car clubs is another option already gathering pace, and avoids the significant monthly subscription. It provides quick rentals with no paperwork and is widely expected to take off in crowded cities. Cars by commercial providers such as Zipcar, Enterprise Car Club and Drivenow are distributed through residential districts, while small non-profit community clubs operate in many towns, too.
After joining a scheme, you book a car by app, walk the short distance to the car – free-floating schemes let you leave the car anywhere legal within designated boundaries – and use your phone to unlock it and find the key inside.
City councils encourage car clubs because they reduce pressure on parking and are a practical remedy for congestion – someone paying hefty fixed costs to own a car is in effect financially incentivised to use it every trip, whereas car club members are more likely to use public transport when it makes sense. They also mitigate social exclusion, as they improve access for the poor. You can see why this could prove a winning formula.
Peer to peer car rentals
While car clubs own their fleets, peer-to-peer platforms such as Hiyacar, Turo and Drivy put renters in touch with private car owners – Hiyacar already has a small piece of installed hardware in each car that allows unlocking via a virtual key sent to the hirer's app. The platforms screen the hirer for insurance in the initial sign-up, then add short-term cover to each hire fee. Once more cars are on the apps, these have the potential for rapid growth.
Another option is a modern take on carpooling, where you share a car with others who happen to be travelling the same way as you. This has been around for years, but many large industry players see this as a huge growth area within cities in the future. Systems will know the live locations of connected cars, and the intended journeys of users across a city, and their algorithms will generate the most time-efficient trips in the company's taxis or minibuses. Citymapper, which has access to vast amounts of public transport-user data, is offering a service in central London and promises expansion.
If you're really flexible, and socially adventurous, there are apps for carpooling in private vehicles, too. At the moment the platforms are small so don't offer enough journeys to be reliable – but once they reach a critical mass, rapid growth could follow.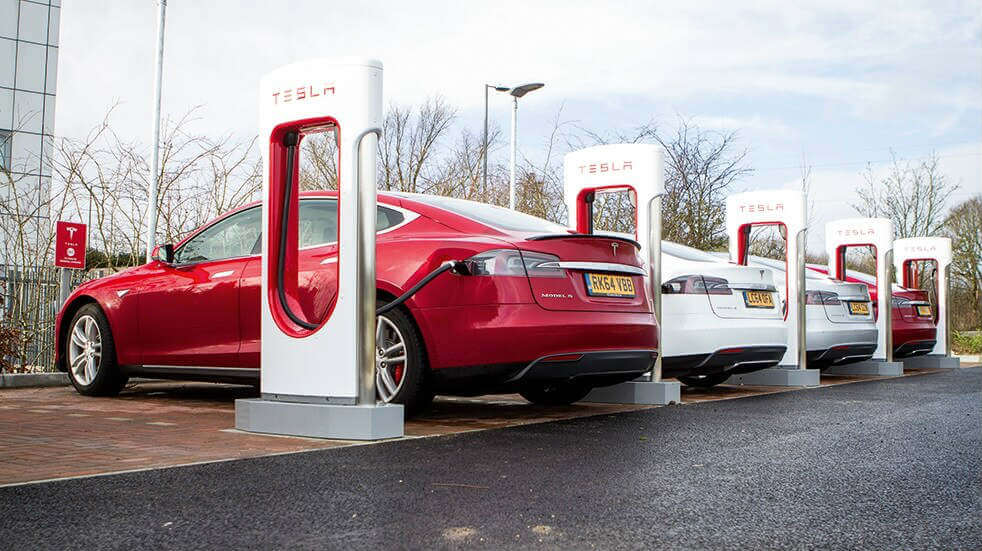 Driverless cars
It's likely that peer-to-peer rental and pooling will expand exponentially once autonomous cars hit the roads and drivers become riders. Toyota has invested over £380m in Uber to develop self-driving cars for that platform. The VW Group and Renault are both working on urban autonomous vehicles especially designed for pooling.
Tesla founder Elon Musk has revealed an app, Tesla Network, that allows Tesla owners to hire out their cars when not using them. It will go live when the cars become self-driving. He says they already have the hardware; it's a matter of software finalisation, which he predicts will happen late next year, and then legislation, which should follow soon after in some areas.
In the US, Tesla has quietly changed the terms of its leases so the lessee isn't allowed to buy out and keep the car, it must be returned. That way, even in areas that don't have enough privately owned cars available on the Tesla Network, Tesla will have its own cars – the ones back from lease – to fill demand from riders.
The future of motoring points towards car access rather than ownership – perhaps even planning each journey individually, deciding between a car, a lift or conventional public transport. It makes sense if your car is standing idle most of the time, as many are. At least, it does in cities where there is good public transport back-up and more choice when it comes to finding an ad-hoc car. As this is where private car headaches hurt most, perhaps that makes sense.
But will ownership disappear completely? Doubtful. The human psyche being what it is, there will always be those of us that derive satisfaction from owning our car.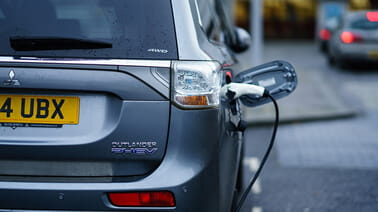 Car ownership in numbers
33p
One minute's rental of a Mini Clubman through the DriveNow car club. A six-hour rate is discounted to £50 off-peak. You can also buy cheaper minutes in bulk to use when you need them.
3500
Cars on the road subscribed through Drover's website. In addition, Drover provides the same service for some car manufacturers but – as with Volvo's own scheme – those numbers are confidential.
91%
Proportion of private new and used cars that were purchased through finance in the year to March 2019, by members of the trade body Finance and Leasing Association. The 'buyer' doesn't actually own the car during the finance term.
342,000
Number of cars operated by the UK's conventional car rental industry. Of those, 43% of rental transactions are for leisure use, not business, and on average those hires are for six days and 408 miles.
2.4 million
New cars sold in the UK in 2018. The vast majority of 'private' cars are still going to single-user purchases. The fleet market includes company cars assigned to one or several users and rental fleets.
10.5
Number of private cars removed from the road by each round-trip car-club car in London, or 13.4 removed by each flexible-return car-club car, according to CoMo, which promotes flexible shared mobility.
£587
Monthly subscription on the 'Care by Volvo' scheme for an XC60 crossover. This includes maintenance, tyres and insurance. The car is delivered/collected to and from you when it needs work.
350,000
Members of the car clubs in London, which dominates car club activity in the UK. There are 5,400 car club cars across the UK, including the biggest provider, Zipcar, and Enterprise Car Club.
£45
Hiyacar's suggested daily rate for an owner to lend out a mid-spec Ford Focus in London, though a car owner sets his or her own figure. Hiyacar takes 30%, while insurance and a £3 booking fee are extra.
---
Save with Enterprise Car Club
As a Boundless member you can take advantage of a special discount with Enterprise Car Club. You can join for just £20, and get £20 free driving credit. Car Club membership enables you to drive more than 1000 vehicles in 130 areas across the UK, and you only pay for the time and mileage that suits your needs.