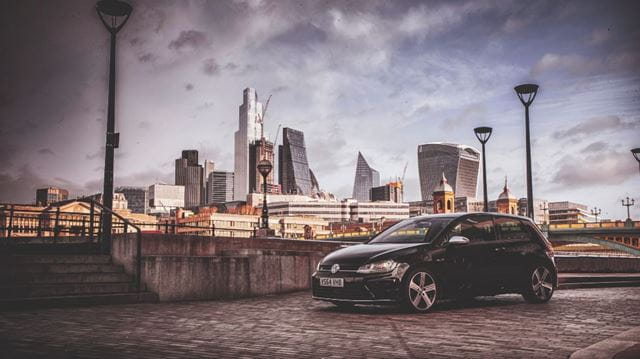 Jack of all trades, master of none. That's how it goes, isn't it? In cars, this rather hackneyed phrase is nonetheless often a truism. If a manufacturer attempts to cover too many bases, it often results in something that's fit for purpose but entirely unexceptional; forgettable and generic. So, is there a car that does it all but isn't, well, a bit 'bleh'?
More than that – what about an affordable, used car that's at home in the city, just as it is on a racetrack, the commute up the M4, or taking the dog out for a scenic walk?
The used car market has been in the headlines a lot recently, with prices of the most popular models jumping by up to 57%, according to the AA. Blame chip shortages causing very long waiting times on new cars, mixed with financial and job uncertainty throughout the pandemic leading to many buyers wanting to spend a bit less on their next car. Still, the used car market remains rich pickings for some extraordinarily talented cars. There's reason to believe that there is a used car that really does all of the above. Ironically, it's a car that, visually, you might think fits the description above: forgettable and generic.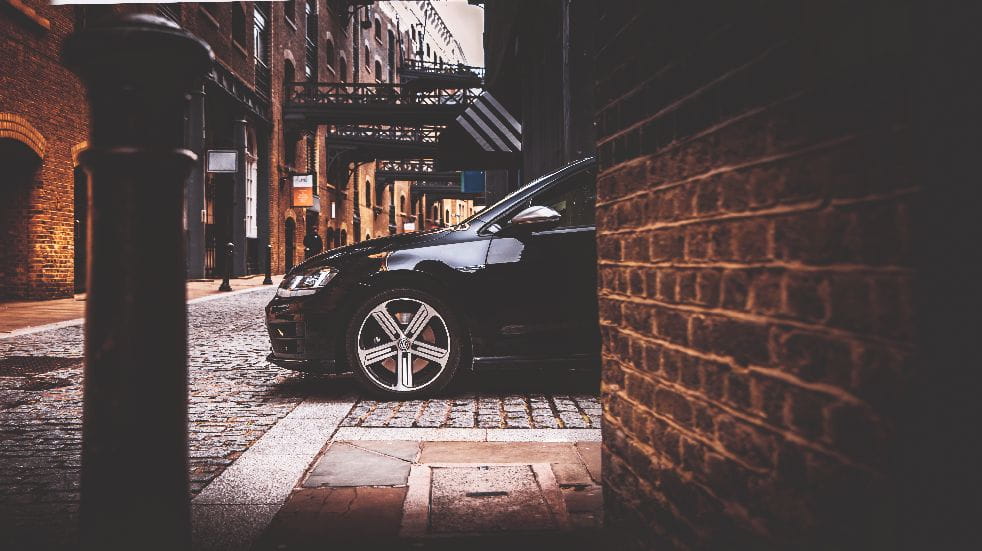 So here, I set out to prove to you that the venerable Mk7 VW Golf R is the best used all-rounder out there. The ultimate car for anyone who loves to drive, yet also needs to tick all of those real-world boxes, from affordability to comfort and practicality. After all, this is a Golf. It has the same essential basics that underpin every other Mk7 Golf you see on the street. The R is, of course, the halo model of the range. Complete with a 300hp version of the familiar 2.0-litre turbocharged engine, the R sets itself apart not only with more power than the GTi, but also with permanent four-wheel drive.
It was, in many ways, the successor (or the nail in the coffin, depending on your take on it) to the Subaru Impreza et al. A more affordable, easier-living, understated take on the rabid point-to-point, four-door recipe. If I haven't sold the Golf R to you yet, read on: I've got my hands on a 2015 model in full 'enthusiast' spec – three-door, manual gearbox, no extras – and covered some 500 miles in 48 hours, across all the situational highs and lows, starting with the city.
This particular Golf resides in and around Battersea, and what initially had me gaping in astonishment wasn't the car, but the Meccano set of cranes that dominate the skyscape. Most of London appears to be under construction at present, although Battersea Power Station still stands proud with its almost Berlin-esque monolithic brick brilliance. And as the Golf R murmurs calmly along, there are glimpses of the 'old' city in between the glassy palaces of high-end living.
The R really is remarkably peachy to steer through town. There's none of the heft and hard work that some manual gearboxes require; the shift is light and positive, as is the clutch, and although I've not yet made it out of third gear, I already want one of these. Even the ride comfort on this car's standard passive dampers is good: tightly sprung, but with enough suppleness to keep it polite even on patchwork road surfaces. Maybe the optional adaptive dampers would be wise for a slightly softer feel if you do live in town, but I didn't wince once even without them.
That latent performance lurks cheerfully in the background, ready to enthusiastically propel you away from a red light, but otherwise you are enjoying the ease and convenience of one of Wolfsburg's finest family cars, and that's that. I remind myself that's the case even without the dual-clutch gearbox, five doors and an estate body, which are all possible options with the Golf R.
---
A match for its surroundings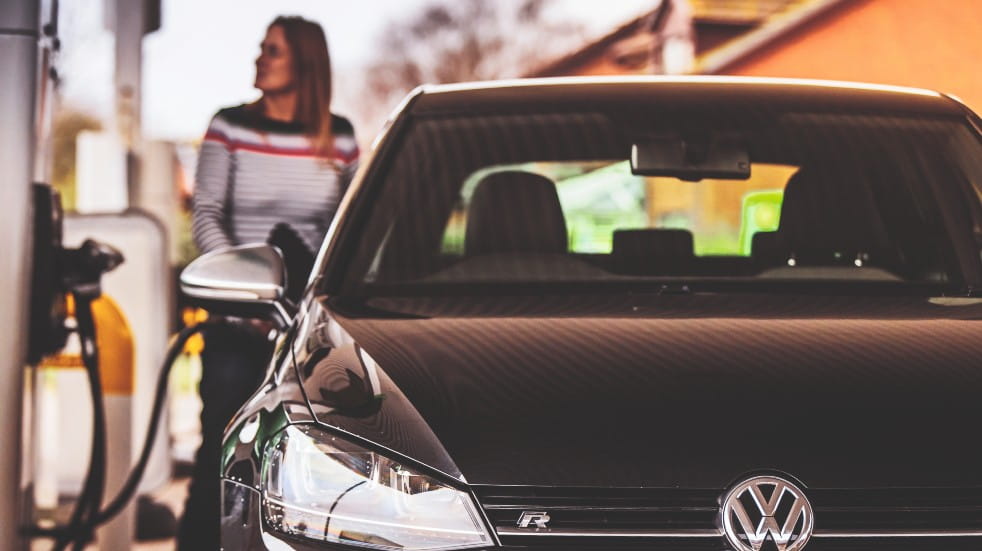 Leaving Battersea Power Station behind me, I drive past Lambeth Palace and on to the South Bank. Standing with a modern remake of Philip Henslowe's Rose Theatre to my back and the unmistakable Walkie Talkie skyscraper and its airy neighbours dominating the skyline to the front, London hogs the spotlight even though the Golf R is the job in hand. If you want to view 500 years and more of bullish political, social and technical progress written right into the bricks, mortar and glazing fantasia all around you, there's nowhere better than London.
That said, the Golf R in black looks sharp and purposeful in these surroundings with the watery, winter light on it. It's been a star of a car so far – manoeuvring, pottering, posing and, to my mind, already proving that its brilliance is in no way tarnished by dint of being commonplace and undeniably derivative.
But it's time to move on: a dog walk in the New Forest beckons. A stint down the M3, and a couple of hours later we're collecting said dog – my dog, actually. We rehomed her years ago, and we're not sure if she is the Labradoodle that the limited paperwork suggests she is. Let's just say that she is my wonderful, trusty, lazy Big Brown Dog, Ziggy. She's leggy and heavy, and roof height is often an issue – it can have her crouching uncomfortably. The Golf's squared-off profile makes this less of a problem, and the low load height helps her jump in fairly easily, too, so we're already ticking the hound transport boxes. Again, that surprisingly decent ride comfort comes into play and Ziggy stays calm and comfy in the back.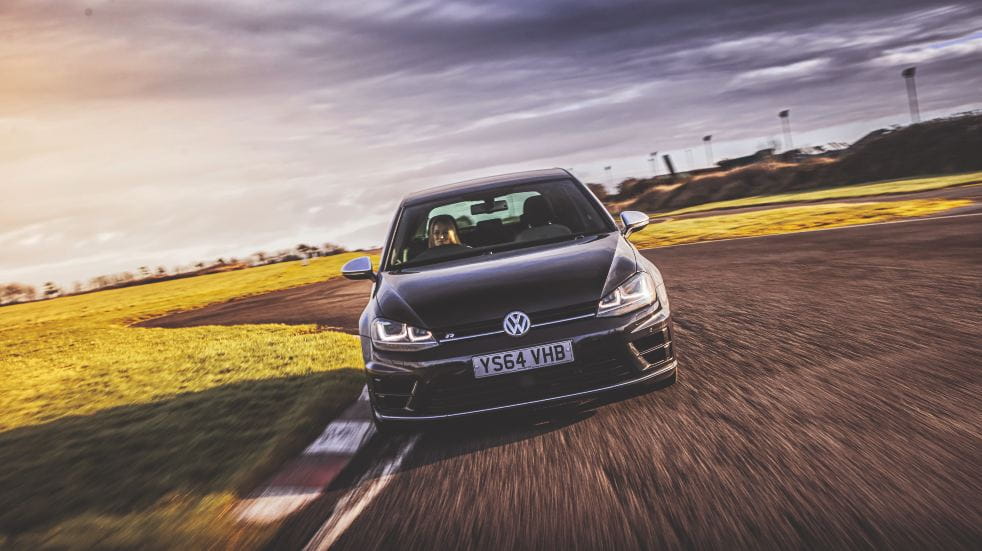 Of course, the New Forest isn't new at all; it was named by William the Conqueror in 1079, when he took ownership of it. Even at the requisite 40mph limits, this national park offers a few sweeping bends and long-sighted roads that you can enjoy. It speaks highly of the car's handling that it's still fun at normal road speeds, with a constant state of alertness that comes through in its enthusiastic engine response, precise steering and urgent cornering attitude. It's also comfortable and effortless, and I could live with this car every day despite my high-mileage life, not to mention my dog-and-child combo. Sure, I'd be tempted by the estate, but is the hatch practical? You bet.
The next test for the Mk7 Golf R comes with a pre-dawn start on day two, and on the crosscountry route that takes us from the bottom of Hampshire towards Bath and the westbound M4, it shows its true colours. It honestly feels faster than the figures suggest, but is not without delicacy and involvement – as our next destination also goes to prove. Llandow Circuit is a small track on the lowslung paunch of South Wales. It's quiet, full of fast, sweeping bends and a few tight twisties – perfect for razzing around in the Golf R. Select 'Race' from the drive modes and you get an appealingly raucous exhaust note, sharper throttle response and all the unruffling kicks you could hope for. You can even encourage a bit of lift-off oversteer if you've a mind to.
Having said that, it's a forgiving car. Go into a corner with more optimism than sense and it just understeers until you correct it with an easy lift. The on-demand four-wheel drive, complete with a Haldex clutch at its heart, seems to perfectly balance unintimidating, neutral handling with a mobile, entertaining chassis that turns playful when you want it to be. It's a trick that very few four-wheel drive cars pull off.
But, it's fast. Really fast. The Golf R carries big speeds with frightening nonchalance, so maybe stick to the GTi, or something like the Ford Fiesta ST, if you're after a beginner's track day car that can also be your everyday drive. The Golf R is powerful enough that it has a proper, sports car-like hairy-chestedness when given carte blanche to use all its potential, and that is precisely why it outshines 'lesser' hot hatches like the GTi for sheer breadth of ability.
Sadly, our time at Llandow Circuit is short, and afterwards we can't resist heading off into the nearby Brecon Beacons for one last blast on some of the finest B-roads the UK offers. Naturally, mist and rain ensure the full Welsh experience, but even with these low-grip conditions the Golf R feels sure-footed and willing. Nothing seems to unstick its nose as you swing into tight hairpins or fast bends. The manual gearbox, with its narrow gate and positive shift, and pedals that are ideal for bit of heel-and-toe fun, is just a joy that's increasingly rare to find. I've also spent time with the DSG auto in the Golf R in the past, and that, too, is exactly what you want for giving full flappy-paddle control when you want it, and making life press-and-go lazy the rest of the time.
I can think of few cars that would be faster on a point-to-point basis in these conditions, yet the Golf remains tactile and fun. It's no blunt hammer. You can settle into a fluid six- or seven-tenths sort of driving style on these roads and everything about it gels beautifully.
Another service station stop, and Battersea beckons again as I return our everyday hero to its generous owner. I select Eco, sit back in the bucket seat and let the Golf R do its thing while returning a respectable motorway fuel economy of 34mpg. Only the grainy graphics on the touchscreen date the interior, really. I don't have an iota of concern at the prospect of sitting for three hours along the entire length of M4, since the ride, refinement and driving position are all spot on by any family hatchback standard.
Sure enough, the Golf R is being tucked back into its urban home in what feels only a short time later. And there you have it: 500 miles, from a city commute to a countryside walk, a track day, a B-road blast and back again. It's about five different cars in one, and all of them are unquestionably brilliant. Jack of all trades? Master, more like.
---
MK7 Golf R: a history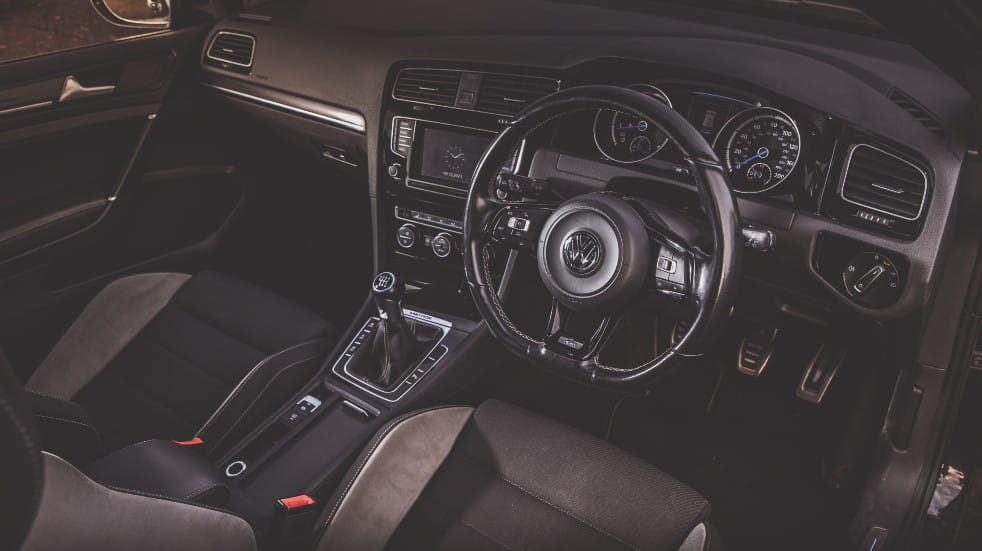 Volkswagen sold over six million examples of the Mk7 Golf globally during its production run from 2012 to 2020, with the R joining the range in 2014. It had a facelift in 2017, dubbed the Mk7.5, which brought the R a power hike from 300hp to 310hp, plus a new infotainment system that does look usefully more up to date and includes Apple CarPlay and Android Auto – a boon on any modern used car. An optional Performance Pack that brought uprated brakes and higher top speed also joined the options list, as did a lairy-sounding titanium exhaust. Sadly, for those who like an analogue-feeling car, the manual gearbox was discontinued in 2018.
Don't worry too much about getting the newest, most heavily equipped car; the basic pre-facelift model driven here feels every bit the modern all-rounder, and you'll pay some eye-watering prices for a late Mk7.5 with all the kit. The average price of used VW Golfs between three and five years old have risen by some 31.82% since 2019*, and it shows at the first glance of used Golf R listings.
---
How to buy a used MK7 Golf R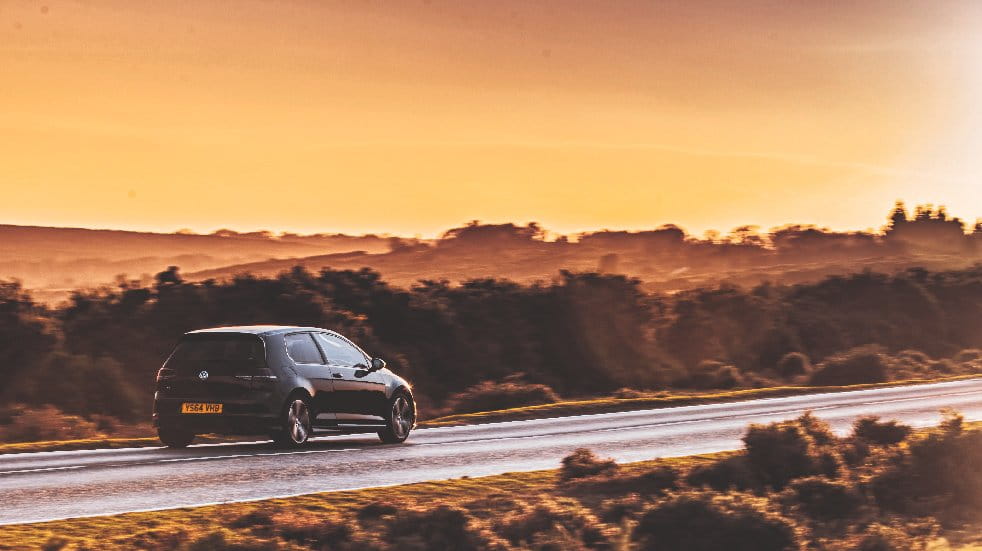 Our Mk7 Golf R owner speaks highly of the car's reliability and durability, but there are some things to watch out for if you're after a good used example. Do your background checks and HPI (history) thoroughly – unfortunately the VW Golf R was very desirable to car thieves. Avoid a modified model, if you can, as more power won't do the clutch much good whether you're considering a manual or the more popular dual-clutch DSG automatic.
Even if it isn't modified, make sure you pay attention to the clutch feel in a manual, as they're known to slip. The EA888 engine uses a timing chain, rather than belt, so you should see 100,000 miles and more without needing to think about it, although chain tensioners can go. Otherwise, check the drive mode button works properly, and that all the electrics are in order, as electrical glitches tend to be the more common issues. Generally, the Mk7 Golf R promises to be as solid and reliable as you'd expect of, well, a Golf.
---
Do more with Boundless
Get 13 months car warranty for the price of 12* with Car Care Plan
Help protect yourself against having to pay for labour and parts for your new or used vehicle in the event of a mechanical or electrical fault with a Car Care Plan warranty. Plus, you can save an extra 10% on online purchases. To find out more, just call 0800 587 5660 or visit boundless.co.uk/warranty.