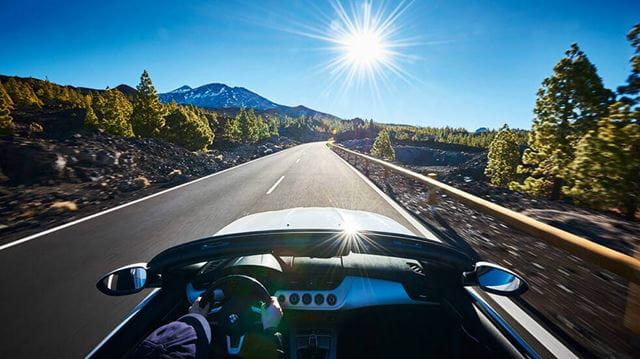 With its twisting mountain roads, primal forest and cobbled streets, Tenerife's climate and terrain can be more than one car can handle. Our guide covers three cars for three routes.
Take any road inland on Tenerife and you'll soon swap the sea, sand and stag parties for a geological variety show, starring lava rocks, tall pines, giant ferns, desert cactuses and snowdrifts, all centred around the giant cone of Mount Teide.
But what car to choose? Once upon a time, hiring a holiday car meant spending a week in a wheezy hatchback with a funny smell. Not anymore – almost every rental company now has a sports, prestige or even more exotic option that will put a smile on a petrolhead's face. You choose exactly the model you want: something quick for the coast roads, rugged for the tracks and trails, and something posh for evenings out.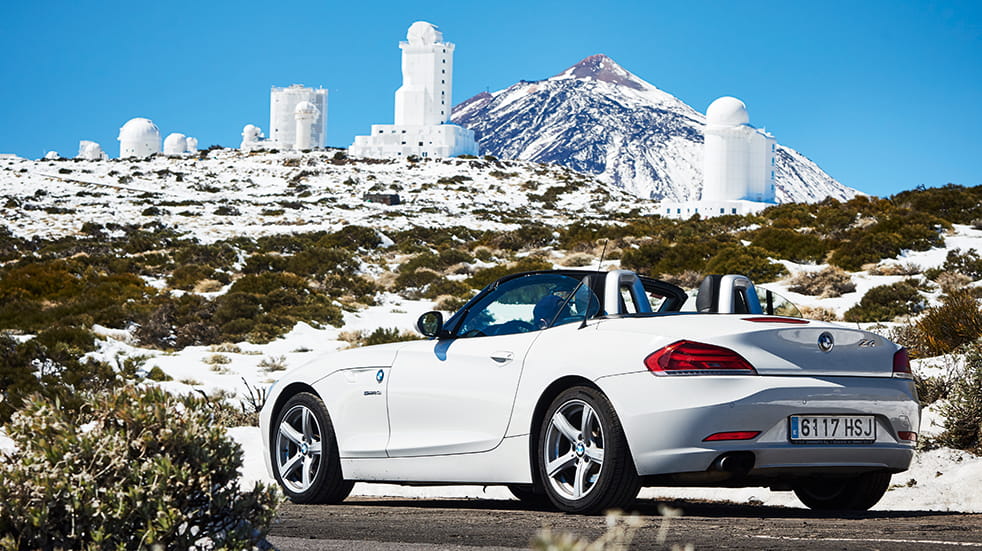 Our journey began with the wiggly road up the hillside from Los Gigantes – the coastal town named after its spectacularly tall sea cliffs, heading for Teide National Park, with Mount Teide (which last erupted in 1909) in the middle. All around are hills of pumice and black basalt, brown boulder fields, seas of gravel and what looks like moondust. Our night on the island was spent just outside the park's boundary in Vilaflor, at the highest hotel in what claims to be the highest town in all of Spain – more than 4,500 feet above sea level. From there is a cable car up to the top of the 12,198-foot volcano.
Car 1: The BMW Z4
We began with a BMW Z4, complete with folding roof, rear-wheel-drive, and eight-speed automatic. At Santiago del Teide we turned left on to the TF-436, a squiggle of road through the Teno Mountains. After a few miles you're rewarded with one of the finest sights on the island: the tiny village of Masca, strung along a thin ridge in a deep, tropical valley. For a moment it looked like a terracotta Machu Picchu.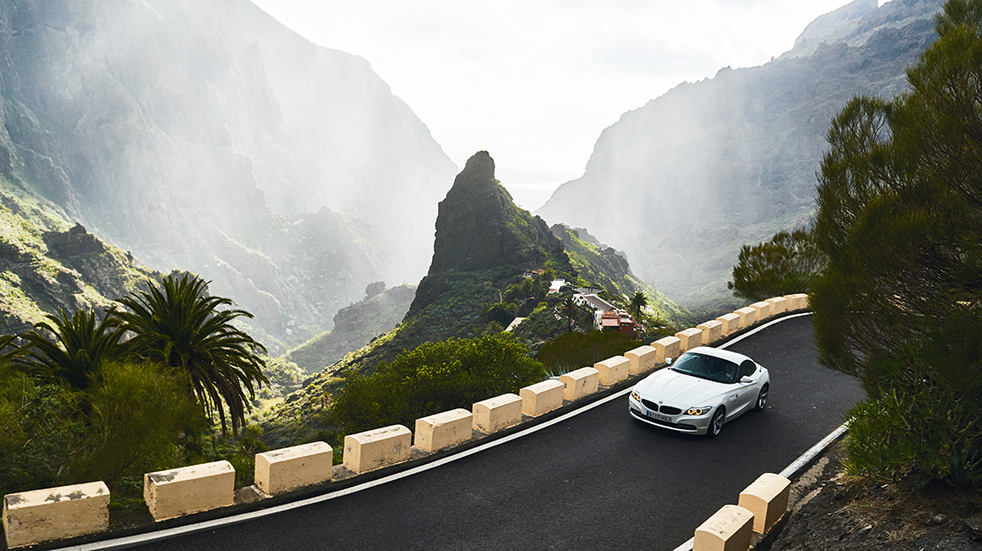 From there you can trek down to the beach on foot through the gorge among palms and prickly pears, or drive up the other side of the valley where the road widens. Our Z4 was the 180bhp, 2.0-litre version and it bounded along through the endless hairpins.
We looped around the northwest corner of the island before turning towards Teide National Park. The TF-38 is a much wider road with long straights and sweeping corners, rising all the time into the clouds where the tropics turn to fresh pine forests and eventually to bare rock and lava. The next morning we crossed the park and followed the TF-24 eastwards along the backbone of the island. The road climbed and the slopes turned snowy beside the island's observatory on the hilltop at 7,840 feet, before our long descent towards La Laguna where we spent the night at La Laguna Gran Hotel.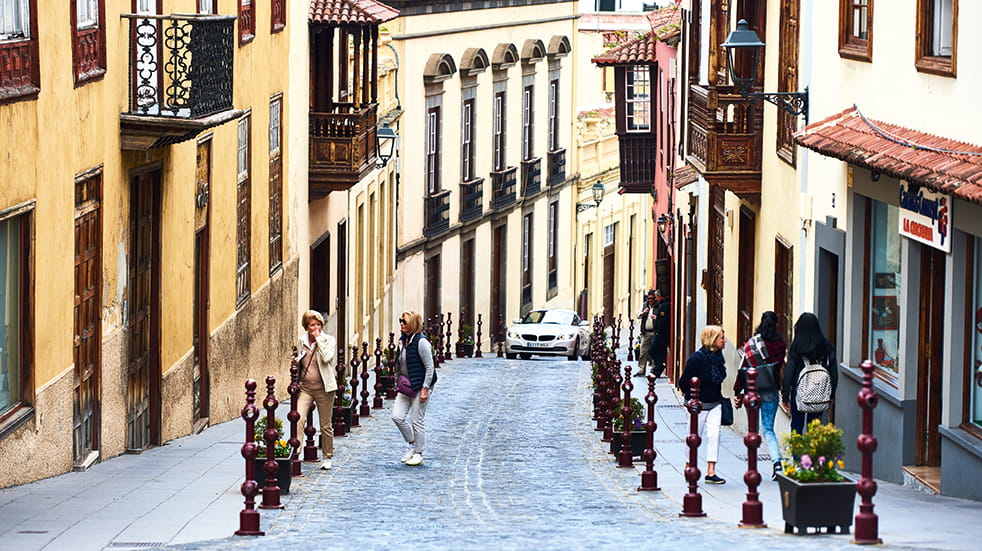 Car 2: the VW Touareg
For the next part of our trip we needed something a little more rugged than the ground-hugging Z4, so we booked a 3.0-litre V6 diesel VW Touareg – not the most hardcore 4x4 but capable enough, especially if you have family on board. We left town for the short drive to the Anaga hills, the island's wettest and most north-easterly tip.
The forests are threaded with tracks, some for walkers and horses, some for cars (marked by a blue square with a picture of a car). Some lead to picnic spots or campsites, others just criss-cross the woods between proper roads. And something like the Touareg has all the off-road talents you'll need. Ours was on regular road tyres but happily splashed along the muddy tracks and over rocky bits. If you're looking for proper boulder-hopping, axle-grinding action, you'll need to book on to one of the official 4x4 or buggy tours in the national park.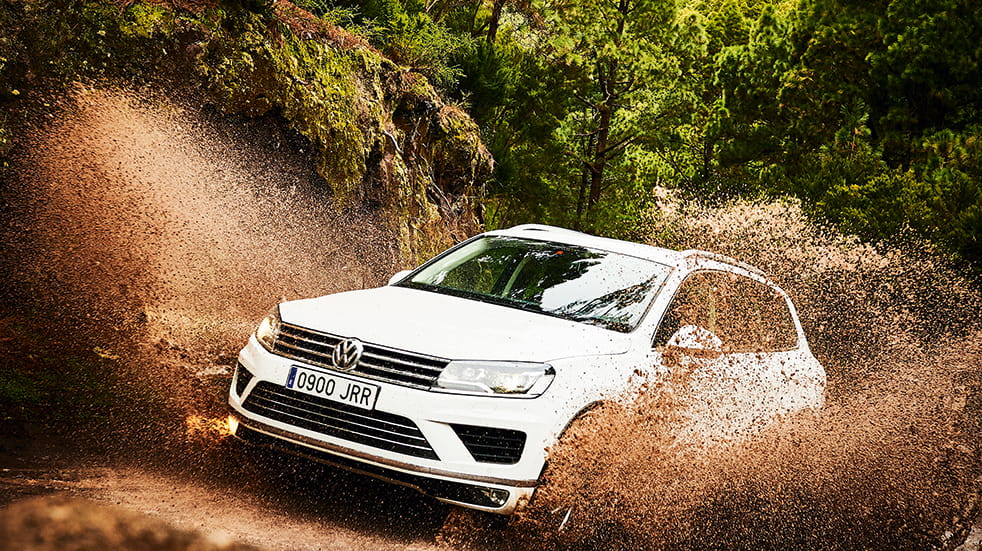 Car 3: The Tesla Model S
We drove back into La Laguna, the island's original capital and now a World Heritage Site. Narrow streets are lined by colourful, terraced buildings and pretty wooden balconies with carved balustrades and little pitched roofs. Our transport for the evening was a sleek, inky-black Tesla Model S – out of place in the historic square with hints of old Havana.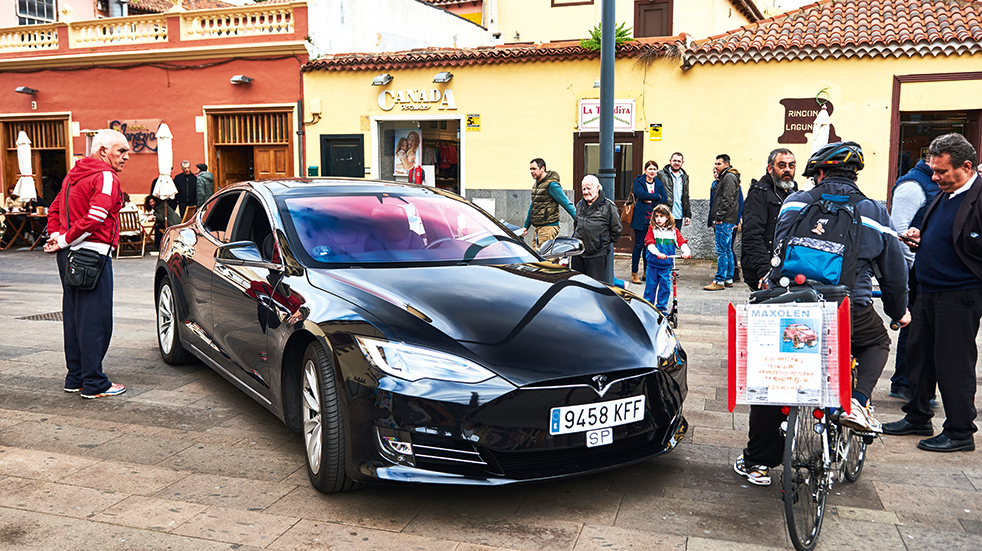 Charging points are few and far between on Tenerife. But, then again, the car we had – the entry-level Model S 75D – has a theoretical range of 334 miles, which should be more than enough for a circuit of the island. This particular Tesla came with a driver, at around £80 per hour.
You can read the full story of our Tenerife road trip in the May/June 2018 issue of Boundless magazine.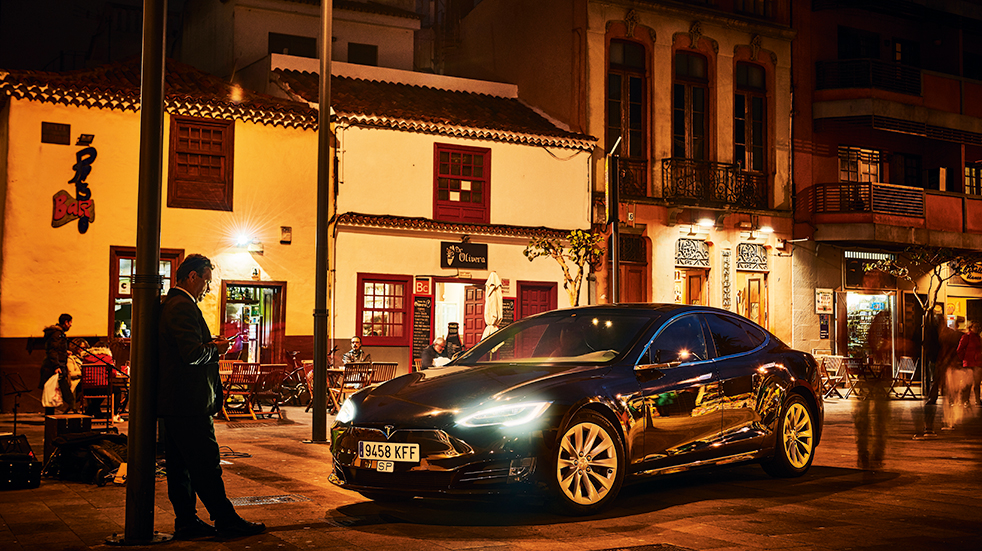 Discover this intriguing island for yourself with unmissable Boundless deals
Planning a trip
Like all the Canary Islands, Tenerife is part of Spain and Spanish laws apply. Distances are not great – you can reach most places in under an hour, and circumnavigate the island in three. Plan your trip at webtenerife.co.uk
When to go
The summer months are the busiest, so consider going in winter when you'll get the island's full repertoire of sun, sea, sand and snow.
How to get there
We flew with British Airways from Gatwick – a four-hour direct flight with a departure every day of the week. Other budget airlines fly from most regional airports, even smaller ones such as Leeds and Aberdeen.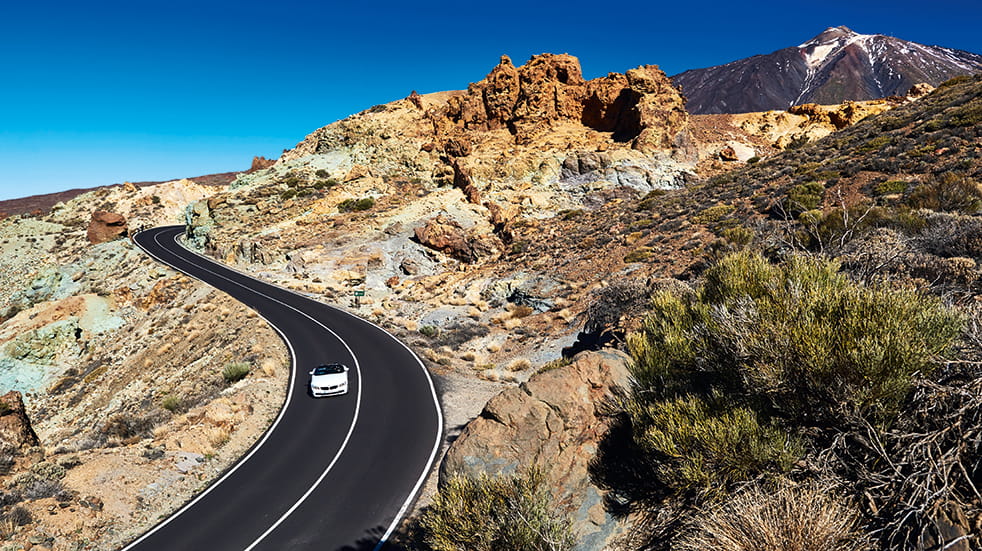 Where to stay
Vilaflor
Just outside of Teide National Park, Hotel Villalba and its spa are perched on a hillside halfway between the sea and the stars. Rooms from £110 per night.
La Laguna
A beautiful colonial-style building dating from 1776, the La Laguna Gran Hotel is as classy as they come. Deluxe rooms from £95.
Mount Teide
The only hotel inside the national park, the Parador is at the foot of the volcano – perfect if you want to start your hike before the sun hots up. Double room with breakfast from £116.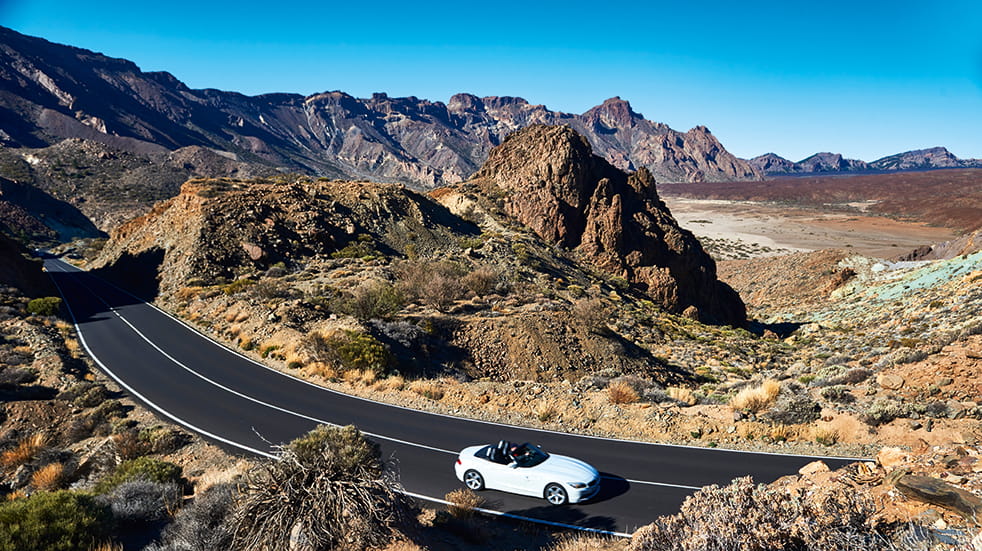 How to hire your car
There are plenty of general-purpose hire car companies on the island, including the big names – you can search for a deal through Holiday Autos (see below).
However, local operators offer a wider range of cars: we rented through canarias.com, with several offices and over 1,200 cars on the island. Its rentals include fully comprehensive insurance, unlimited mileage and full breakdown cover. Prices are:
• BMW Z4: from £136 per day
• VW Touareg: from £153 per day
• Tesla Model S (with driver): from £80 per hour
Save 10% on car hire with Holiday Autos
Book now to secure your favourite car at the best price in Tenerife, with savings of up to 10% on worldwide car hire. Compare prices from over 1,500 suppliers, making it easy to find great deals. Browse and book online with no hidden extras or fees.
All images © Joby Sessions