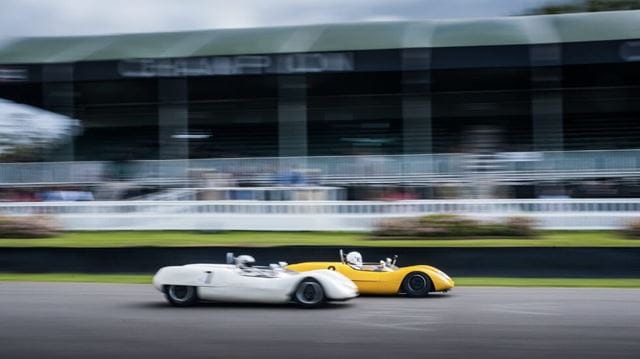 The picturesque Goodwood motor circuit lies on the south side of the eponymous West Sussex estate, which belongs to Lord March and his family. It is 2.4 miles of fast tarmac, with long straights and swooping corners left over from its days as the perimeter road for the RAF Westhampnett airfield, which launched Spitfires for the Battle of Britain, and from where Douglas Bader flew his last mission.

Freddie March, the current Earl of March's grandfather, saw its potential as a motor circuit and so a glorious era of serious international racing began in 1948, and ended in 1966, when Freddie's son grew tired of the regulations required to maintain the track. When the current Lord March took over the estate, he set about invoking his cherished dream of reviving the circuit to its former glory, complete with the same cars and many of the same drivers. In 1998, the first Goodwood Revival Meeting took place, with spectators, mechanics, newspaper sellers, drivers and musicians all in period dress.
In September 2017, the collective worth of the grid for some of the races will exceed £100m. Past visitors have watched racing legends including Sir Stirling Moss, Sir Jackie Stewart, Sir Jack Brabham, Barry Sheene, Damon Hill, Jason Plato race flat out in Astons, Ferraris, Jaguars, Maseratis, Cobras and Austins.

But the spectacle is so much more. It's the Hurricanes, Lancasters and Spitfires lifting off into the ether; it's the jazz musicians and swing boats.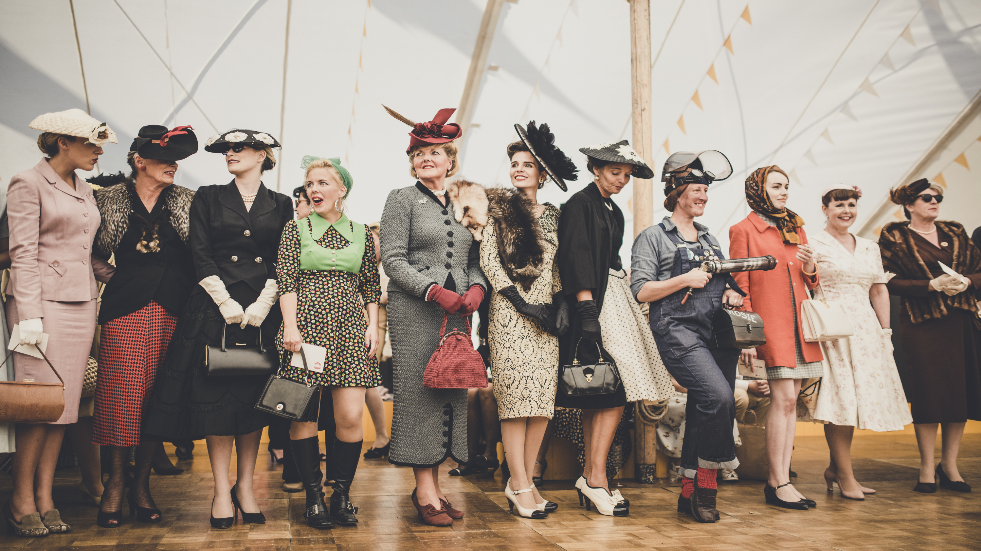 Step back in time through two decades of nostalgia at Goodwood…
1998
The first Revival. Four Spitfires and a Hurricane re-enact a scramble and take to the skies, including the MkIV MH434, which flew 74 missions and destroyed five German fighters.

1999
Damon Hill races on two wheels and four, while David Coulthard demonstrates his Mercedes F1 car and British former Formula One racing driver Stirling Moss's 70th birthday is celebrated with a trumpet fanfare.

2000
Special parade of John Surtees cars, and the Fordwater Trophy debuts: a race for 'affordable' early 1960s sports cars.

2001
The most complete reunion of Jaguar Lightweight E-Types ever: nine out of the original 12 appear in a special parade.

2002
The Freddie March Memorial Trophy runs in celebration of the 50th anniversary of Goodwood's night races. Cars race into dusk and the result is stunning.

2003
Emotional tribute to motorbike world champion and Goodwood Revival regular, Barry Sheene, who has died of cancer.

2004
The Bonhams Revival Sale 2004 is the most valuable car auction ever held in the UK, helped by a world-record £4,180,000 paid for a 1929 Mercedes SSK.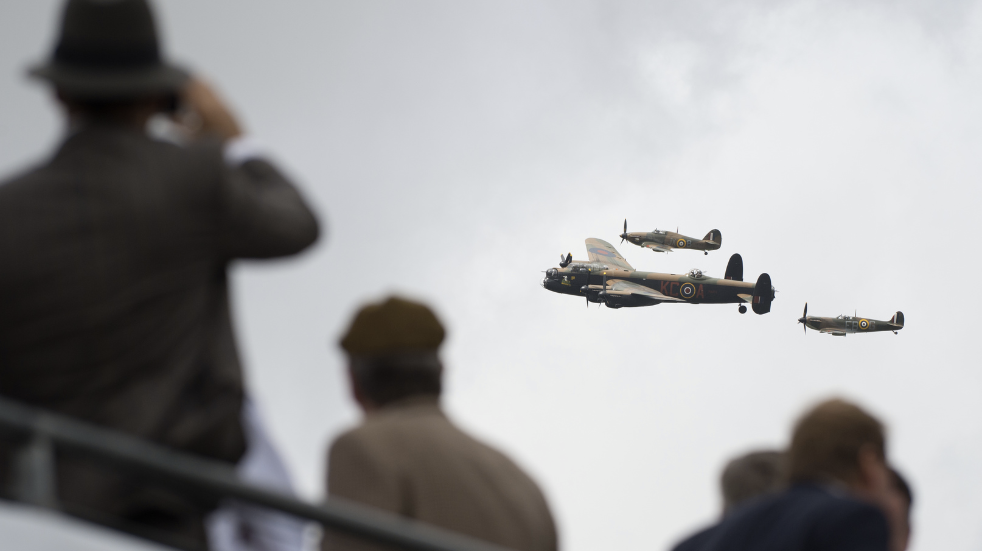 2005
After his RAC TT win with Emanuele Pirro in their E-Type, Dario Franchitti hangs out the door, waving, steering one-handed.

2006
St Mary's Trophy is an epic battle between the Austin A35 of Rae Davis/Tony Jardine and the Jaguar MkI of Derek Bell/Grant Williams. Bell wins.

2007
Desiré Wilson clocks a 1m 28.2sec lap to become the fastest female driver in the Willment Cobra Coupe.

2008
60th anniversary of motor racing at Goodwood is celebrated with a legends parade for drivers who raced in its heyday.

2009
Mark Knopfler performs Local Hero at the Revival ball for Stirling Moss's 80th birthday.

2010
70th anniversary of the Battle of Britain. Gerhard Berger races a Norton Manx in the Barry Sheene Memorial Trophy.

2011
Tesco recreates a period store, with authentic staff uniforms, and shelves stocked with vintage-packaged Opal Fruits and Marathon chocolate bars.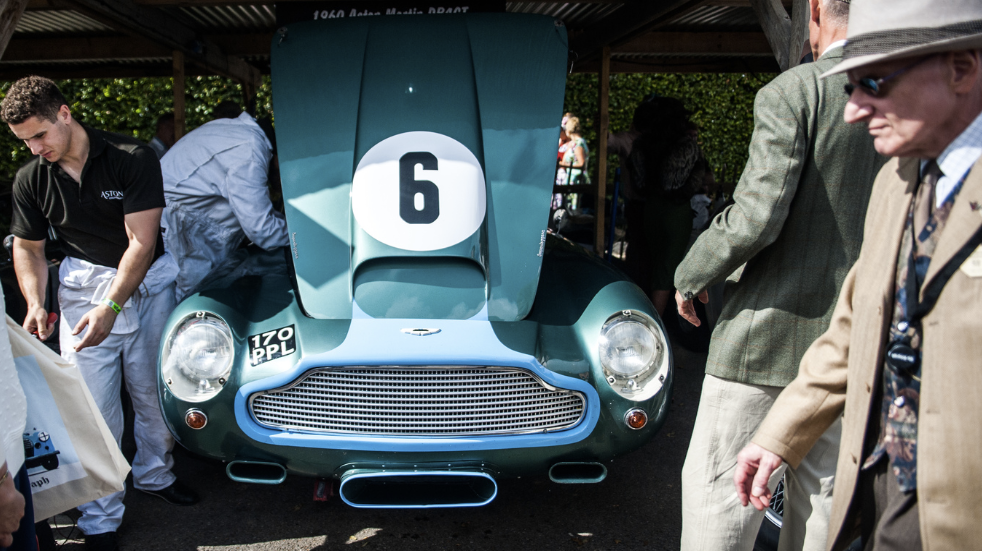 2012
Sussex Trophy pays tribute to legendary Aston Martin driver Roy Salvadori, who died in June.

2013
The Tour de France is the surprise star, with a host of riders on track to celebrate the 100th running of the race, alongside support vehicles from the race's early years.

2014
Finest RAC TT grid ever: drivers include Giedo van der Garde, Nicolas Minassian, Andrew Jordan, Jochen Mass, Andy Priaulx, Darren Turner, Jason Plato, Mat Neal and Derek Hill.

2015
The 60th birthday of the fish finger is celebrated and there's a Ferrari-only Lavant Cup.

2016
The anniversary of the 1966 World Cup means period football fans and programmes in English and German, with heroic bike racing in wet conditions.