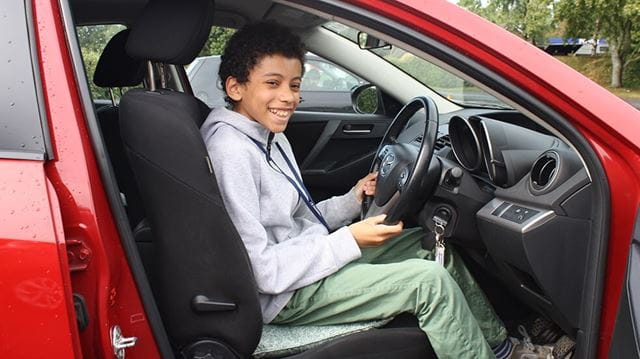 Accredited by the Institute of Advanced Motorists, the Under 17 Car Club gets young people behind the wheel from the age of 11.
It's a strange sight when a young teenager is driving towards you on a racing circuit. But the Under 17 Car Club believes giving young people the opportunity to learn to drive from a young age makes them better, safer drivers when they're old enough to take to the road – and they have the evidence to prove it.
If you have children in your family who are approaching their teens, you may have mixed feelings about them passing their driving test. Accident rates among new drivers are higher than any other age group: one in four has a reportable accident in their first 12 months on road.
But the U17CC aims to change that by raising their awareness of the risks, and teaching them driving techniques that improve their driving skills as well as their attitudes to risk. Among teenagers who've followed the Car Club scheme accident rates are one in 17 – a huge reduction. And the interest in advanced driving stays with them, as many former members of the club go on to take IAM and RoSPA advanced driving tests.
The Car Club was started back in 1976 by racing driver Barry 'Whizzo' Williams and author Sandy Barrie, and since then more than 4000 young people have taken part. It runs almost every weekend from February to October, with the exception of August.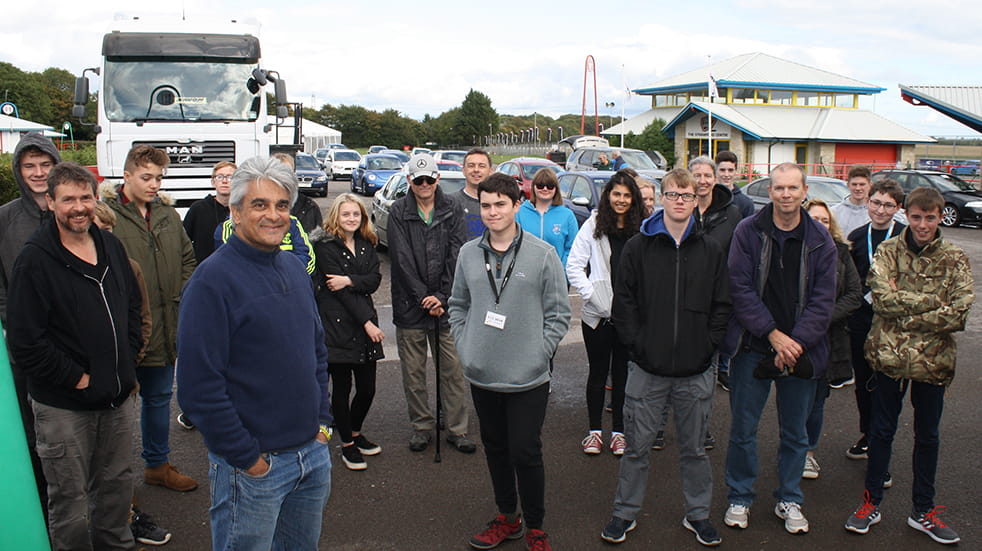 Teenagers and their parents gather every weekend for the Under 17 Car Club.
How to teach your children to drive
The Under 17 Car Club also differs from other young-driver experiences as the parent or carer is the instructor, rather than a stranger. On a first session, and then every fourth session after that, an instructor comes out in the car with you and explains the theory of teaching someone to drive. As Andrew Ross, trustee of the U17CC, explains, "The driver learns with own parent, and the Car Club instructor teaches the parent, so there's a shift in the relationship between the adult and child. So as an adult you're saying to your child, I trust you with my car, and they repay the trust."
There are six levels in the Car Club grading, starting from Grade 5. At Grade 4 they're assessed on their ability to parallel park, and perform an emergency stop at over 10 mph. Moving onto Grade 3 means they can take in and give out information as they drive, use the mirror-signal-manoeuvre technique and look into the distance, as well as check under the bonnet and understand how a car works.
Grade 2 is roughly equivalent to the DVSA driving test. By this stage the adult sits in the back of the car, allowing them to make good progress and understand the dynamics of a car when it's moving quickly. And Grade 1 is equivalent to an advanced driving test and they're allowed to drive on their own. can they handle peer pressure to go faster.
There's also a Grade X, but in 40 years of the Car Club only around 50 members have reached this standard. As Andrew Ross explains, "Even Richard Burns, who was world rally champion, didn't reach it. At 17 the Grade X members are better drivers than we are."
The Club runs days at various locations, mainly around the south-west and Midlands, including Castle Combe and RAF Lyneham in Wiltshire, Kempton Park in London, and a day including tank-driving at Bovington in Weymouth, where the track has a full road layout and concrete roundabouts.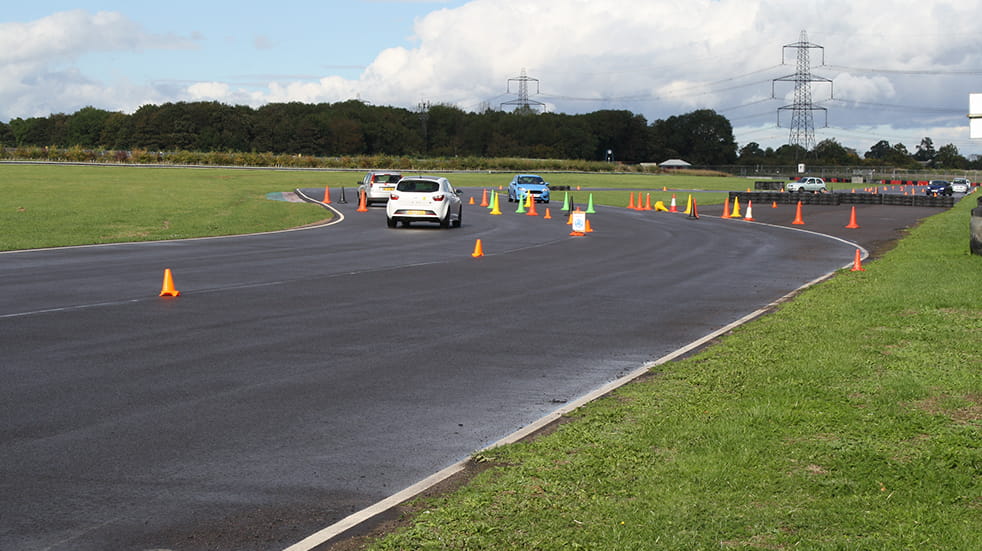 The under-17 drivers
On a Sunday at Castle Combe race track, 16-year-old William was driving with his dad Martin in his Saab. He started coming to the club when he was 11 and has already driven an Aston Martin when he was 15 and an artic lorry at just 13. Martin explains, "What surprises me is it really only takes half a day for the kids to truly get the hang of making a car move, stop and steering it safely; what takes time is the forward planning, observation, smoothness, and confidence comes with time." "We have skills tests against a stopwatch," William explains, "for forward and reverse parks, and parallel parks."
13-year-old Alex comes to Car Club with his uncle Ben, who also attended the course for two years from when he was 15, and became a marshall when he was 17 and had passed his test. Ben believes the club is invaluable, and says, "I passed a lot sooner than I would have done without the Car Club experience." Alex first practised in the driveway at home, starting and stopping, and then at the end of first day had 45 minutes with instructor who assessed him at grade 5. "My friends think it's pretty cool, I've always wanted to drive. So far I've done some manoeuvres and practised parking, and then later I'll go on the track," he explains.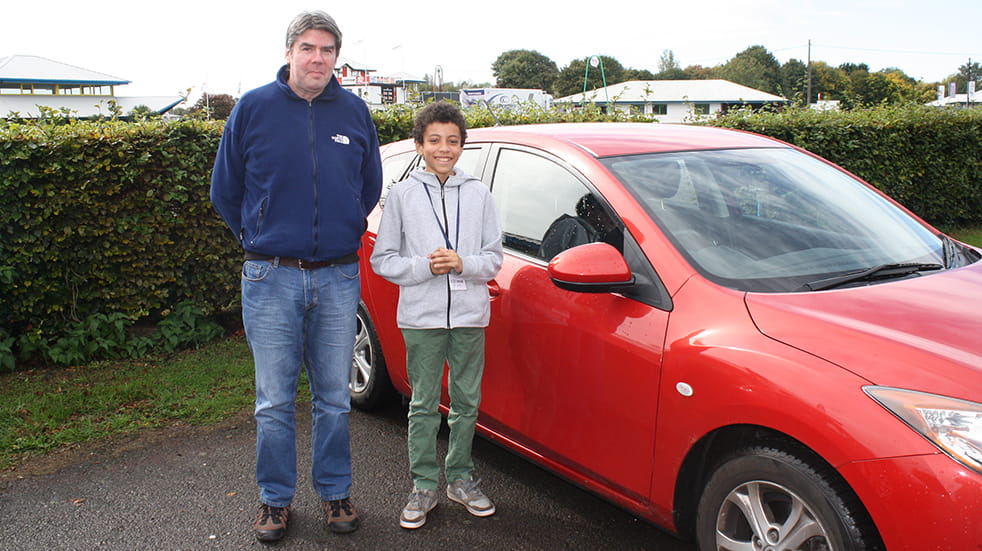 Alex and his uncle Ben at the Under 17 Car Club at Castle Combe.
Isabella started coming to Car Club when she was 12, after trying a driving experience at Mercedes Benz World. Her dad found the club after searching for a course that's more frequent and less expensive, and they now come roughly every three weeks from their home in Surrey. "The different tracks have different interesting bits; RAF Lyneham has three lanes, for example," he explains. "For me this is all about knowing that when she's on the road, she's safe and has more experience. It's made me think about my own driving too."
Steve is one of the Car Club instructors, and explains the kind of techniques he's covering with the young drivers. "We practice an emergency stop – you should be able to stop the car quickly without the ABS kicking in if you brake correctly. It's about knowing how hard you can brake without breaking traction. Then I remind them about putting the handbrake on and doing observations before you drive off. Putting the handbrake on and the car into neutral when you stop for more than a few seconds gives the car a break, as it's not wearing the clutch, and gives you a break from driving. We also practice forwards and reverse slaloms around cones, using the pull/push technique on the steering wheel."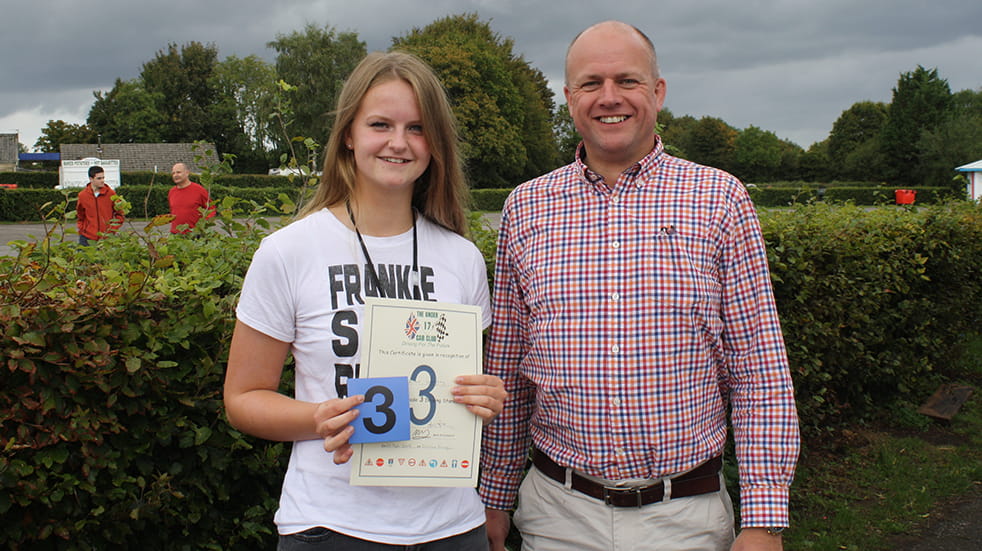 Isabella and her dad celebrated her progression up to stage 3 of the Car Club assessments.
Future generations of drivers
Tirion is 18, and has been a Car Club marshal for two years. She joined in 2012, when she was 12, and passed her test on her first attempt when she was 17. "We try to maintain the safety of the drivers on the site and any visitors, keep track of anyone and make sure there are no accidents," she explains. "I want to give something back to the club, as they've given me seven years of fun and great experience. Over the years with the club I've driven so many cars, including an Aston Martin prototype. And you learn the limitations of both yourself and the different cars, and in different weather conditions."
The Under 17 Car Club costs £295 for a year's membership for one child, or £475 for two or more children, plus a one-off joining fee of £50. Find out more about the Under 17 Car Club.