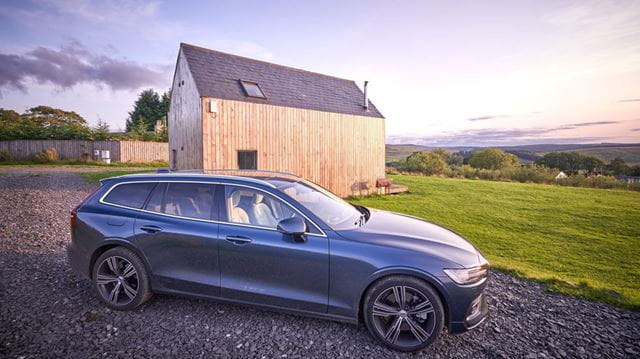 Volvo – for so long a symbol of road-going wellbeing – is on a roll at the moment, and the V60 is cool, calm and collected, packed with safety features, and stylish to boot.
The outside of the V60 is so pleasingly contoured you're not sure whether to stare at it or stroke it. Inside, natural woods, brushed steel and blond upholstery make it a sort of Scandinavian retreat from the commotion and snarl-ups on our overcrowded roads. If it's tranquillity you're looking for, this is a pretty good place to start.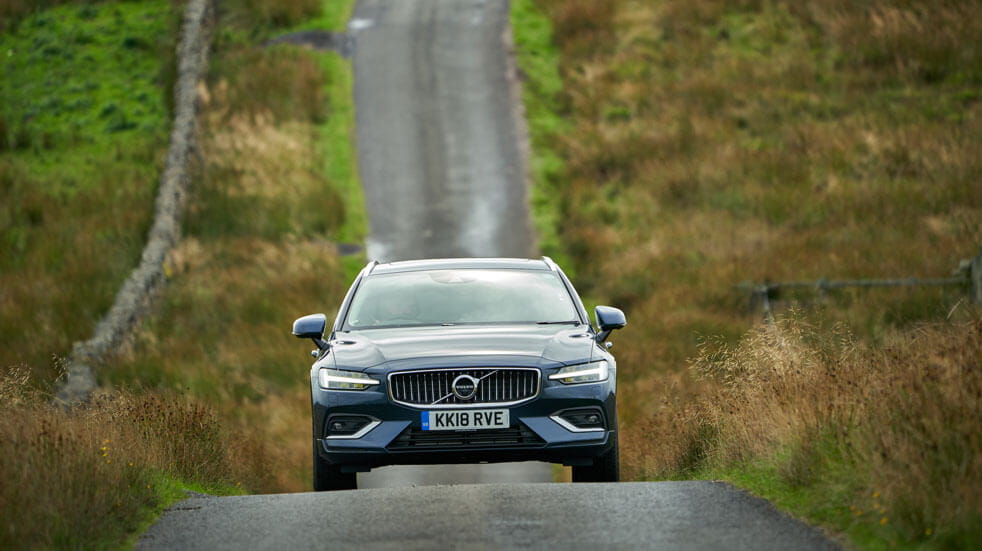 ---
Find out more about our great drive in Northumberland, where we first tested out the Volvo V60
---
Our car also has adaptive suspension – a £750 extra – though frankly it feels more at home in its default setting than in the firmer mode, so best to put the cash towards that B&W stereo instead. No big deal, Volvo has never been about thrills and spills – for that sort of thing, may we point you in the direction of an Audi RS4 or a Mercedes C43 AMG.
But be warned: if you choose any other estate car in this corner of the market, it won't be as roomy as the V60. Volvo estates are famous for their ability to transport everything from oversized pets to bulky flat-packs from Sweden's other exporter of designer Scandi wares, and the V60 is no different – it has more legroom and a bigger boot than a BMW 3 Series Touring, Audi A4 Avant or Mercedes C Class Estate, yet somehow the space doesn't come at the cost of style. And that, you might argue, is the V60's greatest success, especially when you consider what Volvo estates used to look like.
Still, there was a certain something about the rectangular stylings of Volvo's greatest hits, wasn't there? Remember the 245, the 740 and the 850? You'd find more curves on a shoebox. Despite that, the world couldn't get enough of their no-nonsense practicality. A third of all Volvos ever sold have been estate cars. In total the company has sold over six million of them since its very first one, the Amazon from 1953. As you'd expect from this torchbearer for crash safety standards, the V60 is packed to the rafters with systems to keep you out of trouble and lend a hand in hair-raising situations – though as is the case with most manufacturers, you'll pay extra for the really clever ones.
Then there's the fact that by next year, every variant of newly launched Volvo models will be electrified. That's welcome news; our car's diesel engine does a fairly good job, but a smooth petrol-electric powerplant – there's one on its way in the coming months, called the T6 – could turn the V60 from a great car into an exceptional one.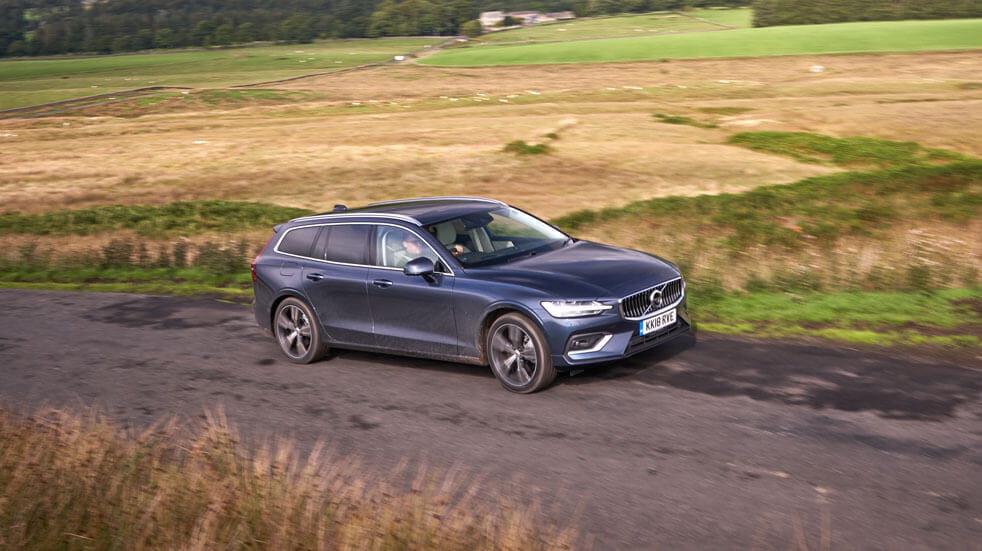 Everything you need to know about the Volvo V60 (from £31,810)
Spec
Our pick: Momentum Pro D4 Manual
Engine: 1969cc, 4-cyl turbocharged diesel
Transmission: 6-speed manual, FWD
Power & torque: 190hp, 400Nm
Performance: 0-62mph in 7.9secs, top speed 137mph
Economy: 64.2mpg, 119g/km
Weight: 1429kg
Price: £35,060
Styling
Despite the V60's sleek looks, it's still the most practical compact estate, being usefully longer and wider than the opposition, meaning best-in-class boot space of 529 litres.
Inside
Scandi minimalism is the vibe here. Almost everything is controlled by the 12.3-inch touchscreen, and there are some lovely, textured materials inspired by nature.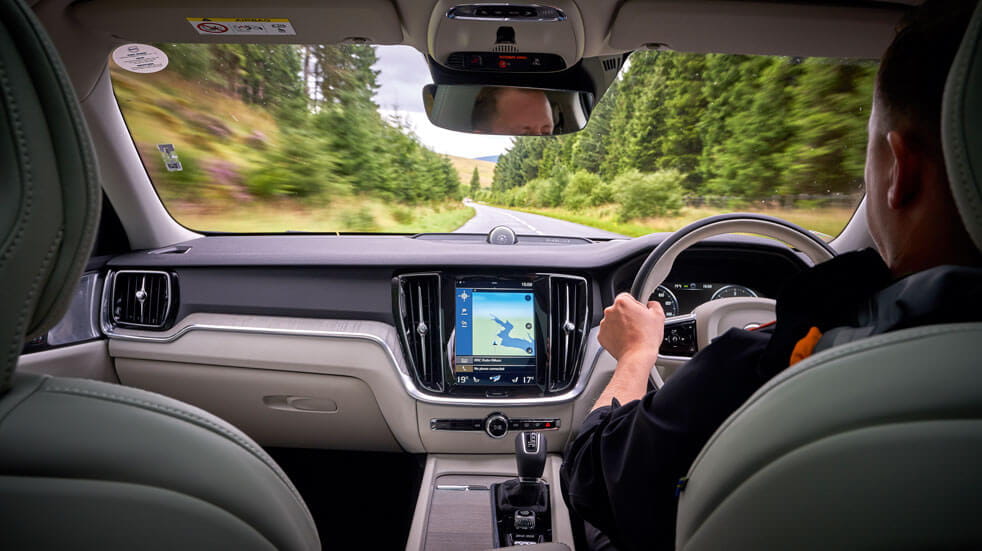 Performance
Currently there's a choice of two diesels (both 2.0-litre, four-cylinder affairs, of which the D4 is the most powerful and refined) and a 250hp T5 petrol – also with four cylinders, despite the name which once signified five.
Pricing
Standard equipment is fairly generous, so the entry Momentum model, at £31,810, doesn't feel basic. At launch there are circa-£299 a month finance and contract hire deals, and soon you'll be able to 'subscribe' to a V60 with one monthly payment covering the car, insurance, servicing and use of another Volvo for one week a year.
Verdict
The new V60 is as safe, stylish and spacious as they come, and a welcome retreat from the hurly-burly of life and traffic – so long as you don't want to break any lap records. Things are about to get better still with the imminent arrival of two petrol-electric, plug-in hybrid versions.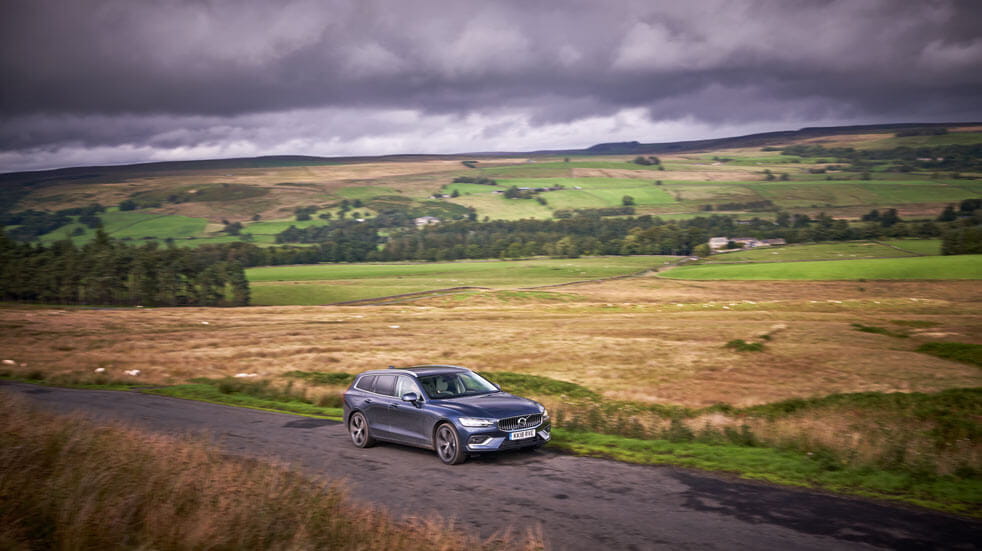 The alternatives
Mercedes C-Class Estate 
(from £30,800)
The C-Class is geared more towards the more performance-minded buyer than the chilled-out V60. It may win the sporting scrap, but the Volvo wins on room.
Audi A4 Avant (from £29,255)
There's lots to like about Audi's mid-size exec, a dead ringer for its predecessor – from the cabin design and excellent entry-level engines, the 1.4 TFSI petrol especially – to its comfort and quality.
Mondeo Vignale (from £29,695)
The previous generation V60 was distantly related to the Mondeo (until 2010, Ford owned Volvo). Usually they wouldn't really compete, but the posh 'Vignale' line puts the Mondeo into more upmarket territory.