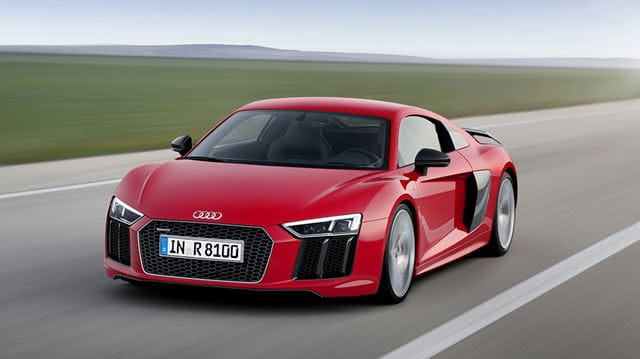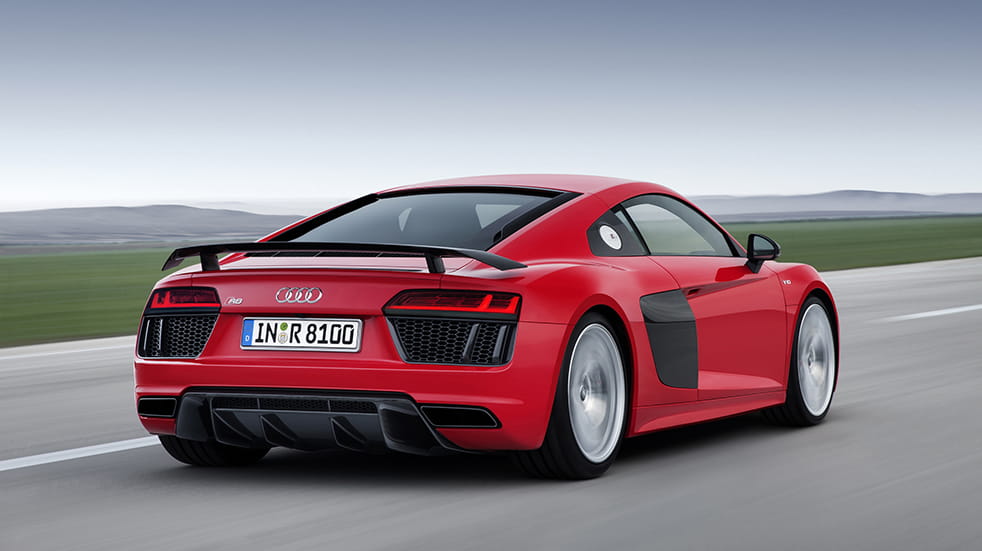 I have always had a soft spot for the Audi R8 and the second generation of this renowned sports car is even better than the original. The new 'Plus' version I tested has a massive 610PS on tap just in case the 'standard' model's 'paltry' 540PS isn't enough power for you. This means the 'Plus' R8 is the fastest and most powerful series production Audi in history. Well, they aren't wrong with a 0-62mph of only 3.2 seconds forward motion is on a warp factor scale. Press the accelerator pedal and you are propelled at a phenomenal rate accompanied by a cacophony of sound bellowing from the V10 engine howling and roaring behind you.
The R8 has always been a looker and the new model hasn't lost those super sleek lines and curves designed to optimise aerodynamics and downforce. This is a car to get noticed in, so shy retiring types need not apply. Inside, the design and driving position of the R8 gives you a real sense of being in a racing car. You can operate key car functions from the steering wheel and the snuggly fitting perforated fine nappa leather trimmed bucket seats keep you firmly in situ.
The R8 has a fully re-developed quattro drive system and this is integrated with the Audi drive select so you can choose between four modes including comfort or dynamic. In addition the 'Plus' model has even more programs as standard to enhance the driving experience. Overall this meant that in a straight line or on much more challenging twisty bits the grip and handling characteristics were up there with the best. The R8 is top class.
---
Audi R8 Coupé V10 Plus 5.2 FSI 610PS
Price: £137,450
Engine: 5204cc 4-cylinder petrol
Power: 602bhp
Torque: 560lb ft
Transmission: seven-speed S tronic
Performance: 0-62mph in 3.2 sec, 205mph
Combined mpg: 21.9
CO2: 287 g/km
Boot space (min/max litres): 112/226
---