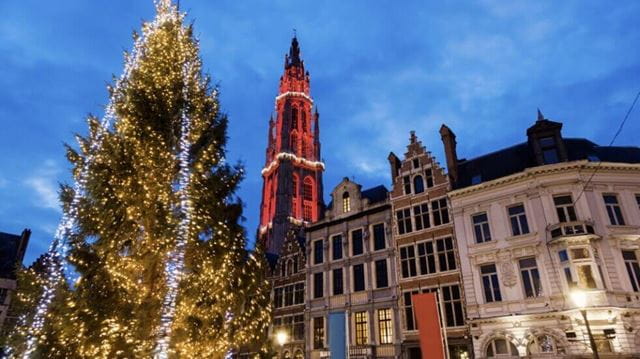 Antwerp's popular and atmospheric Yuletide market will soon have you full of festive cheer. Here's five reasons why you should consider visiting Antwerp this December
1. Getting away for the holidays
Watching wintery European vistas of the panoramic countryside and quaint villages roll by, sit back and relax when you travel by rail. Antwerp is only a short three to four hour train journey from London, making it an ideal place to visit, for a romantic weekend, a short break of Christmas shopping with friends, or as a winter family holiday.
2. The festive atmosphere
Traditional Christmas markets are the quintessential expression of festive fun, and one of Europe's best festive markets can be found in the historic Belgian city of Antwerp. Sip on Glühwein to keep out the winter chill (the Belgians give their own twist to this traditional festive drink by replacing wine with cherry beer), bathe in the warm glow of twinkling lights under magnificent Christmas trees and get involved in a centuries-old tradition. Situated in the heart of the old city quarter, the Antwerp Christmas market opens on 9th December and runs throughout the festive season. The area is adorned in festive Christmas lights and there is music that adds to the atmosphere. Enjoy a cup of hot chocolate after a few laps around the ice rink that's just around the corner.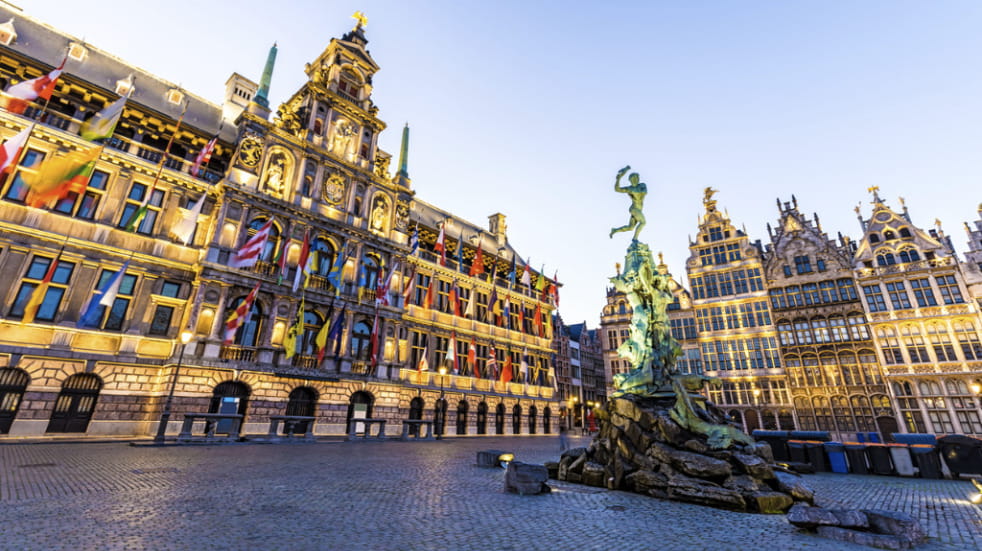 3. Christmas shopping
The Christmas market takes place in the picturesque central square, overlooked by historic buildings. There are almost 100 stalls to browse, selling festive fare, traditional crafts and other handmade goodies perfect for Christmas gifts. Fledgling designers and charities can be found at the market alongside traders offering more traditional wares and original items, making Antwerp Christmas market the perfect place to get that unique present.
4. A city of contrasts
Belgium's second city and biggest port is Antwerp (Antwerpen/Anvers in Dutch/French) and without a doubt, this enchanting city is the country's capital of cool. Known for it's elegant medieval architecture, Antwerp is a magnificent setting for a Christmas market. If art is your passion, the city's charming cathedral is the perfect place to indulge it. Antwerp's own baroque superstar painter Pieter Paul Rubens has work displayed across the city in numerous places, including four of his early works in the cathedral, and he makes a strong showing in the Rockoxhuis museum and his former home, the Rubenshuis.
Wonderful artisanal chocolate, Belgium's famous waffles and superb mussels make Antwerp an appetizing prospect for a Christmas get-away. Antwerp's various other top draws include its vibrant fashion and entertainment scene, along with its startling architectural and cultural contrasts.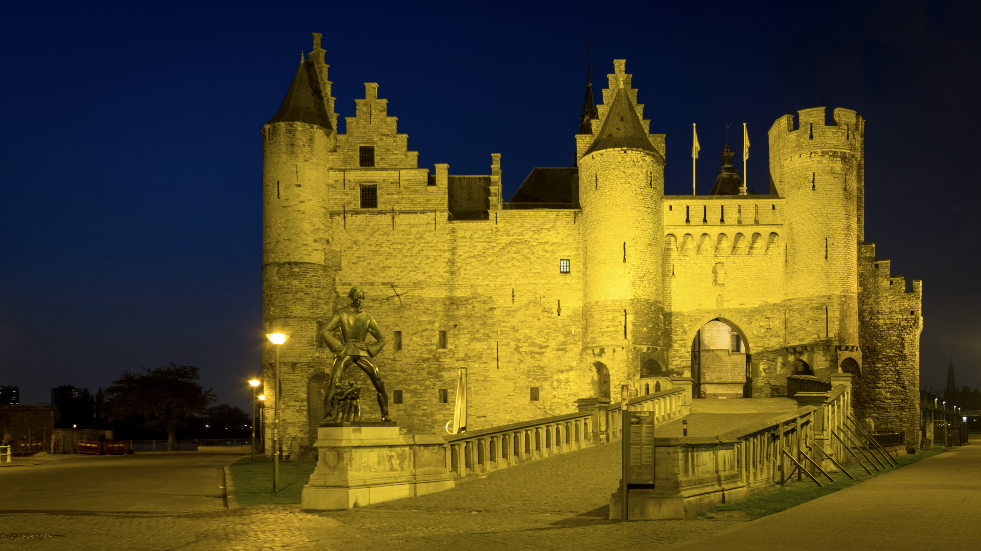 5. History: Europe's old commercial heart
Antwerp has long been a powerful magnet for everyone from fashion moguls and club queens to art lovers and diamond dealers. According to legend, the first diamond was cut there in 1476. Since the 16th century, cutting and dealing establishments have thrived in the so-called diamond quarter, next to the Central Station, and Antwerp has become the centre for the international diamond industry.
Built on the estuary of the River Schelde, in the mid-16th century it was one of Europe's most important cities. Antwerp was, at that time, the commercial heart of Europe; approximately 40% of world trade passed through its port. Despite severe WWII bombing, Antwerp retains an intriguing medieval heart with plenty of café-filled cobbled lanes, a riverside fortress and that truly impressive cathedral. The market stretches from Groenplaats through to the Market Square, via Suikerrui to Steenplein, the main square of the 900 A.D Steen fortress, which is one of the oldest in Europe.
Whether you're looking for the perfect romantic seasonal break or a festive family sojourn, Antwerp has a lot to offer.
Boundless members can save 5% on a rail & hotel package to visit the Christmas markets. Enjoy a three-night break from £399 with South Quay Travel & Leisure.