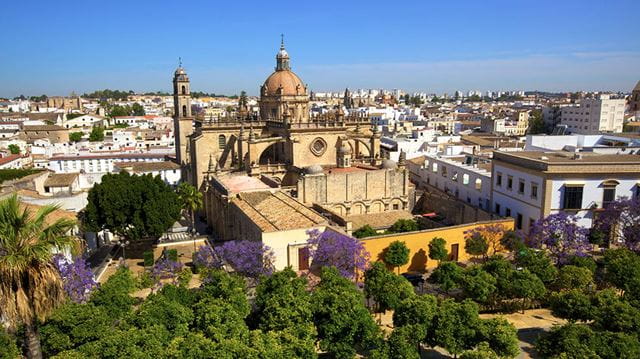 Whether you fancy an Alpine adventure, dynamic Dutch city, Middle Eastern gem or Andalusian getaway, you can keep away from the crowds and have an unforgettable holiday in 2020.
Visit Slovenia: an alternative to Austria and Switzerland
Snow-capped peaks, wildflower-spangled meadows, sun glinting on mirror-like tarns, cheeses and cowbells, skiing and strolling: just a handful of reasons why 120 million visitors flock to the Alps each year. Austria and Switzerland dominate holiday brochures, luring travellers to steam in thermal waters, admire baroque churches and castles, delve into vast caves, hunt for edelweiss and winery-hop through vine-striped hills.
Yet there's another Alps – the Julian Alps, just to the east in Slovenia – where you can enjoy all these experiences, but where the crowds and costs are dialled right down. This compact former Yugoslav republic currently receives a fraction of the numbers thronging its high-altitude neighbours to the west, and prices for hotels and restaurants tend to be at least 20% lower than in Austria or Switzerland.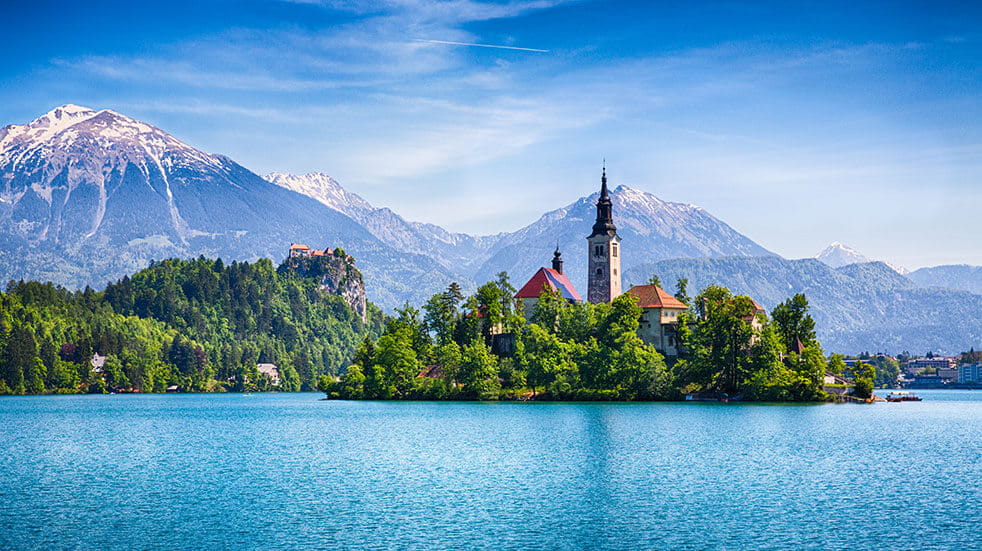 Take hiking. The Tour du Mont Blanc, a 105-mile trek circling that lofty peak through Switzerland, France and Italy, is a justifiably iconic trek – head out on a summer's day and you'll jostle for path space with dozens of walkers. Try the freshly minted Julian Alps Trail instead, waymarked in September 2019 and tracing a 170-ish-mile loop around 2,864m Mt Triglav, Slovenia's emblematic three-headed summit.
The trail is designed to showcase not just the natural wonders of Triglav Natural Park – luminous teal rivers, black-and-yellow fire salamanders, waterfalls and lakes – but also its cultural gems. So you'll be captivated by the wild beauty of Lake Bohinj and craggy Pokljuka Gorge, its fairytale woods carpeted with feather-boa ostrich ferns. But you'll also skirt Lake Bled (pictured above), whose hilltop castle and island church compete with the likes of Hallstatt for picture-postcard perfection, and the walled baroque core of Radovljica, famed for honey and gingerbread. And in Begunje, the hills are alive with the sound of music – the legacy of local polka legends Vilko and Slavko Avsenik.
Ski bunny? Kranjska Gora, Vogel and Krvavec, Slovenia's three best-known resorts, are covered – along with other areas, altogether totalling 260km of runs – by the Julian Alps Ski Pass. At €197 for seven days, it's a snip compared with prices even for single resorts in Austria or Switzerland.
In need of indulgence? Slovenia's awash with spas. Head to Terme Olimia for natural mineral waters and contemporary chic, or Thermana Laško for boozy balm – try the Beer Pamper package.
Elsewhere, absorb the Habsburg grandeur and happening nightlife of capital Ljubljana, the tempting wines of the Brda Hills, the dramatically perched bastion of Predjama Castle and Postojna Cave's stalagmite-stalactite forests. For Alpine adventures and much, much more, Slovenia has much to rival its western counterparts.
Slovenia expert tip
For gastronomic fireworks, book a table at Hiša Franko in the gorgeous Soča Valley, where Ana Roš – voted the world's best female chef in 2017 – dazzles with innovative dishes based on local, seasonal ingredients.
Slovenia is recommended by Paul Bloomfield, a travel writer who focuses on hiking and has trekked in six continents.
---
Why not look elsewhere for quieter places to travel?
Are any of these destinations on your travel bucket list?
The quieter spots along the Costa del Sol
Take a walk through northern Spain on the Camino del Baztan
---
Rotterdam: an alternative to Amsterdam
Amsterdam, you've got a problem. The Dutch capital has become a synonym for overtourism: a head-hurting 18-million-plus tourists arrived in 2018, and certain quarters – the prettiest canals; the Red Light District – routinely heave with festival-like mobs. Those in power have reacted by ceasing tourism promotions, restricting Airbnb-type listings and even removing the selfie-popular 'I amsterdam' sign. Over in Holland's second city, however, a little over a million annual visitors cause far, far less of a strain.
That pleasanter, more authentic experience is just one way that Rotterdam compares well with Amsterdam. There are many more. Though it can't replicate those canals, bouncing across the Nieuwe Maas river between quarters in a motorboat taxi is a blast, while Oude Haven's cafe-lined marina is a picture on balmy days.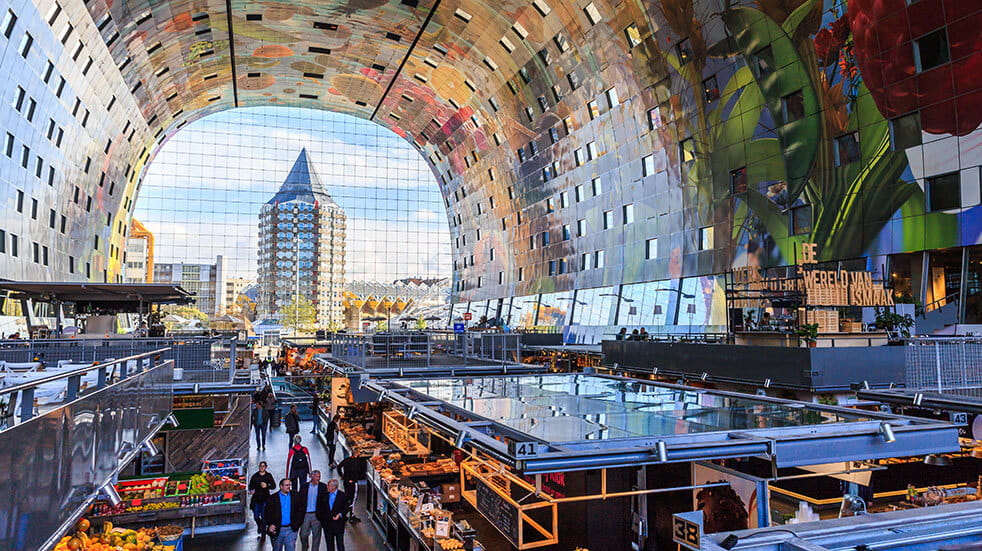 The port also scores for creativity and nightlife. On the waterside of indie peninsula Katendrecht stands the Fenix Food Factory, a grain warehouse turned gastro market; around the side, Posse manages to be a retro antique store, gallery, bike shop and restaurant combined. Witte de Withstraat is essentially a whole street of bars, with Pannekoekstraat to the east offering a more refined alternative – plus clothing boutiques aplenty.
Close to Pannenkoekstraat are the yellow Cube Houses, tilting residential homes designed to mimic a forest. They typify Rotterdam's flair for pioneering architecture, as does its whopping, horseshoe-shaped Markthal marketplace, swan-like Erasmus Bridge and visitable floating farm.
Prefer art? The contemporary Kunsthal's thrilling exhibitions rival those of any major European gallery, and the Museum Boijmans Van Beuningen displays work by enough masters – Monet, Munch, Dali and, yes, Van Gogh – to match Amsterdam collections (though it's currently under renovation – check the website for the reopening date). Shorn of Anne Frank's House, history fans can inspect Europe's first skyscraper, the art deco Witte Huis, while the 91m Euromast observatory tower affords views to rival Amsterdam's A'DAM Lookout.
The clincher is food. Michelin adores Rotterdam: Parkheuvel, beside the Euromast, and FG Restaurant both have two stars and affordable lunch menus, as does the one-star and oh-so-experimental FG Food Labs. Popcorn ice cream alongside crispy chicken skin? Positively routine here. Elsewhere, Old Scuola's pizzas have won much acclaim and Toko Trash serves street-food plates such as jerk-sauce hot dogs inspired by the city's many Dutch colony-influenced food stores (tokos).
Still craving Amsterdam? Never fear: it's only 35 minutes further on the direct Eurostar from London. Enjoy the crowds.
Rotterdam expert tip
Download the Rotterdam Routes app for 14 themed walking and cycling tours with locals as your (audio) guides. Themes include history, architecture and nature.
Rotterdam is recommended by Richard Mellor, a travel writer and author of Foodie City Breaks: Europe.
---
Lebanon: an alternative to Turkey, Italy and Greece
If the requisite features of your ideal holiday include exploring an ancient archaeological site or sitting contemplatively in a Roman ruin imagining scenes through centuries past, you've probably spent many a happy break in Turkey, Italy or Greece. But when it comes to ancient history, there's a not-so-new kid on the block, as Lebanon is firmly back on the tourist map after Explore and Saga launched trips to this beguiling Middle East destination last autumn.
Anybody whose mental image of Lebanon conjures war-torn Beirut and a long list of no-go areas has got some catching up to do. Yes, it's wise to check the latest FCO advice before you travel (recent civil protests didn't warrant a change in its green-means-go areas), but the payoff is discovering a fascinating country rich in culture and history, but not yet inundated with tourists (although, see above – those numbers are steadily increasing).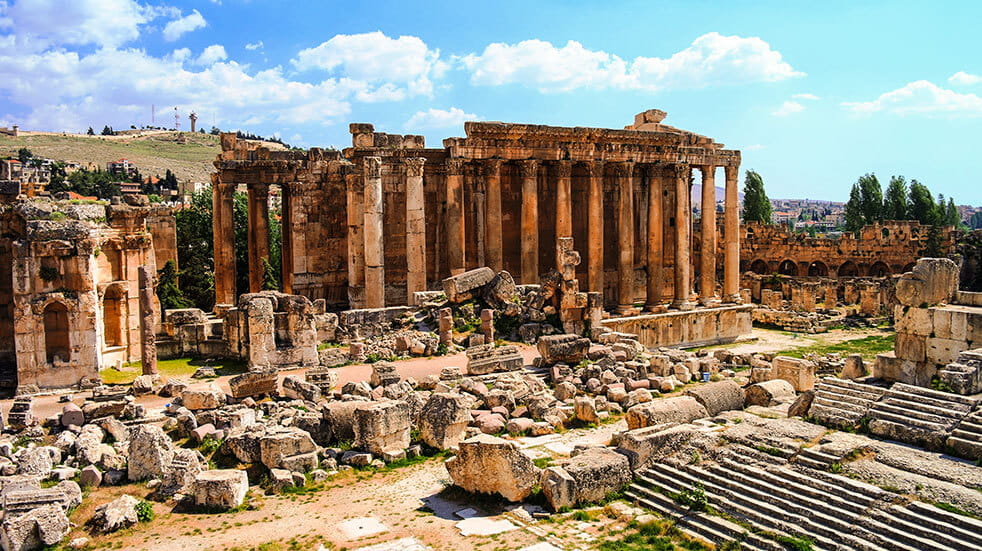 Baalbek, a huge Roman temple complex in eastern Lebanon, is arguably the biggest draw, featuring a trio of temples built on a scale of such magnitude that it still puzzles archaeologists. The Temple of Jupiter is one of the largest Roman temples known, while Bacchus is the best preserved, with exquisite stone carvings and a richly decorated entrance gate. Impressive though the Library of Celcus at Ephesus is, this is even more remarkable.

Two more major Roman sites closer to the coast yield further treasures, along with smaller sites – notably in Beirut and Byblos, an ancient, pretty port town a couple of hours north of Beirut that could be anywhere on the Med. Other sights to tick off a history-buff's list are the oldest printing press in the Middle East (at St Anthony the Great Monastery at Qozhaya, set in the beautiful Qadisha Valley); the National Museum of Beirut (a beautifully appointed treasure trove of antiquities and a must-see); and Beiteddine, a luxurious Ottoman palace in the Bekaa Valley. In all, there are five Unesco sites, including Baalbek.

Its archaeological treasures alone are worth the five-hour flight from Heathrow, but Lebanon has lots more to offer besides ancient history. The food and wine are sublime – a visit to at least one of the Bekaa Valley's vineyards is a must, and Lebanese mezze is every bit as delicious as you'd expect, easily rivalling Greek or Turkish fare. For nature-lovers, there are mountains, fertile valleys, cedar forests and arid plains, all just a couple of hours away from Beirut – in this narrow ribbon of a country, it doesn't take long to travel from coast to mountains.

If you enjoy Turkey's east-meets-west vibe, you'll no doubt love Lebanon. And, for now at least, you won't have to share it with hordes of other tourists.
Lebanon expert tip
Driving in Lebanon isn't for the fainthearted and is frankly best avoided. Far better to either visit on an escorted group trip, base yourself in Beirut and book trips from there, or use public transport.
Lebanon is recommended by Katrina Hendley, a writer who has travelled far and wide over 25 years.
---
Jerez de la Frontera: an alternative to Seville
Fiery flamenco, authentic tapas, marvellous Mudéjar architecture, cape-swirling (if controversial) bullfighting heritage... All these icons combine to form the essence of southern Spain. Seville, historically one of the most important cities in all Iberia, is perhaps the epitome of this seductive stereotype. And, with its astonishing Real Alcázar palace and vibrant street-life, it's certainly a fine city. But it can also feel overwhelming and overcrowded. Far smaller Jerez de la Frontera – only 75 minutes south by train – provides a more laidback alternative. It has much of what Seville has, on a more intimate scale, often at a cheaper price, as well as air sweet with the scent of sherry grapes.

Let's start with flamenco. Jerez is arguably the birthplace of this folkloric art form. Here you'll find its headquarters, the Centro Andaluz de Flamenco. along with an array of peñas (social clubs) and tabancos (traditional bars) hosting live music. Unlike many of the tourist-focused shows in Seville, which can be pricy, entry to Jerez's grassroots flamenco joints is usually free. Squeeze into Tabanco El Pasaje or Tabanco a la Feria, both of which host daily performances.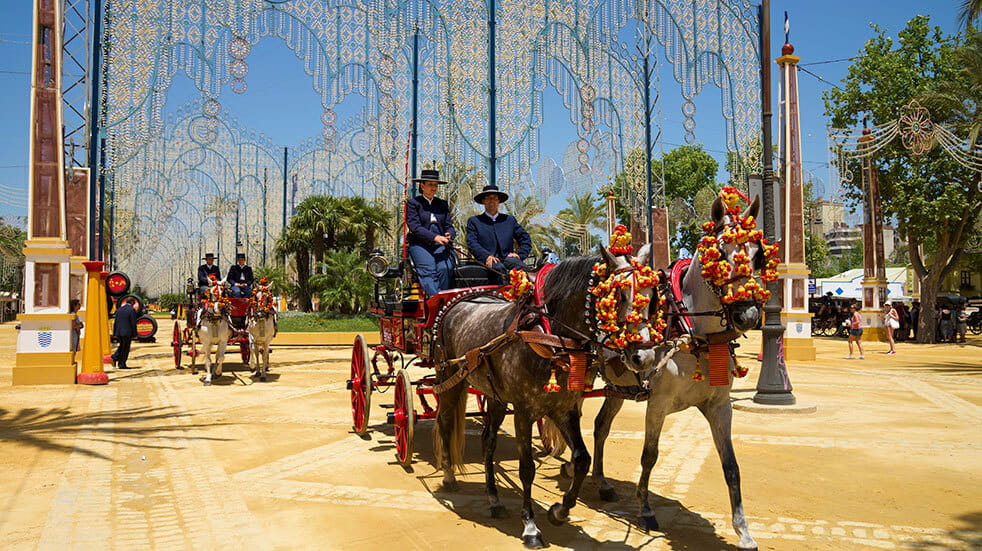 Then there's the tapas. The choice in Seville can be daunting; in Jerez it's easier to focus your grazing. Stroll the lanes around plazas Plateros, Asunción and Yerba. Stop at Casa Gabriela for cheap eats or Albores for inventive dishes using local ingredients. Also seek out La Moderna, on Calle Larga, where dirt-cheap montaditos (little sandwiches) are served in a lively bar backed by an exposed chunk of the medieval city wall.

Indeed, the whole city was once encircled by ramparts, built around the Alcázar. Although not as opulent as Seville's, Jerez's Moorish palace is far less busy, less expensive to visit and contains lovely Islamic-style gardens, an Arabic bathhouse and Almohad-style architecture. Nearby is the impressive cathedral, built on the site of a mosque in an echo of Seville's cathedral, where the former minaret has been repurposed as the Christian belltower.

Jerez goes one better than Seville when it comes to booze as it's the home of sherry – only wines produced in and around the city earn the name – and there are numerous bodegas (wine shops or cellars) right in the centre. A tour and tasting of at least one is a must: González-Byass, producers of Tio Pepe, is one of the best-known, and offers tours by golf-buggy; Lustau is lesser-known, hugely atmospheric and produces some of the finest finos and olorosos around. ¡Salud!
Seville expert tip
Most peñas are found in the barrio of San Miguel – these tend to host flamenco at weekends only. Jerez's two-week flamenco festival is held during late February-March.
Jerez de la Frontera is recommended by Sarah Baxter, a travel writer and author of The History of the World in 500 Walks.
---
Stay in Valldemossa, Serra De Tramuntana at the 4-star Hotel Continental Valldemossa in a superior twin room with sea view and bed and breakfast.
Eurocamp has eight parcs in this glorious region and you'll be hard-pushed to find any other area of France so steeped in history or packed so full of attractions.