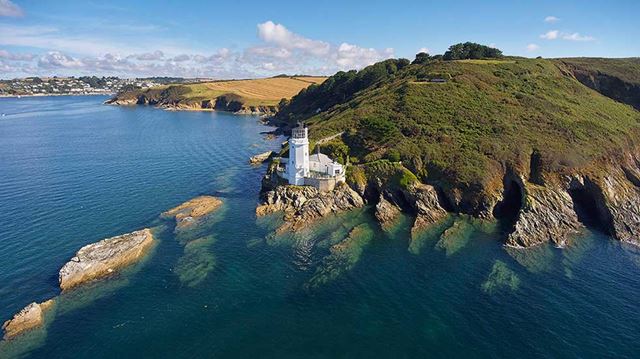 Don't feel like travelling overseas in the near future due to the pandemic? The UK is home to numerous breathtaking holiday destinations – and they're ready and waiting for you to enjoy once Covid-19 restrictions have been lifted.
To help you choose a location for your 2021 holiday, we've curated a list of some of the most spectacular breaks that these isles have to offer. From lochside cottages to lighthouses, beach cabins to boats, there's bound to be something here that captures your imagination.
Note: before booking a holiday, check whether the facilities and activities mentioned alongside each property are available, as some may be affected by Covid-19 restrictions.
1. The bubble for two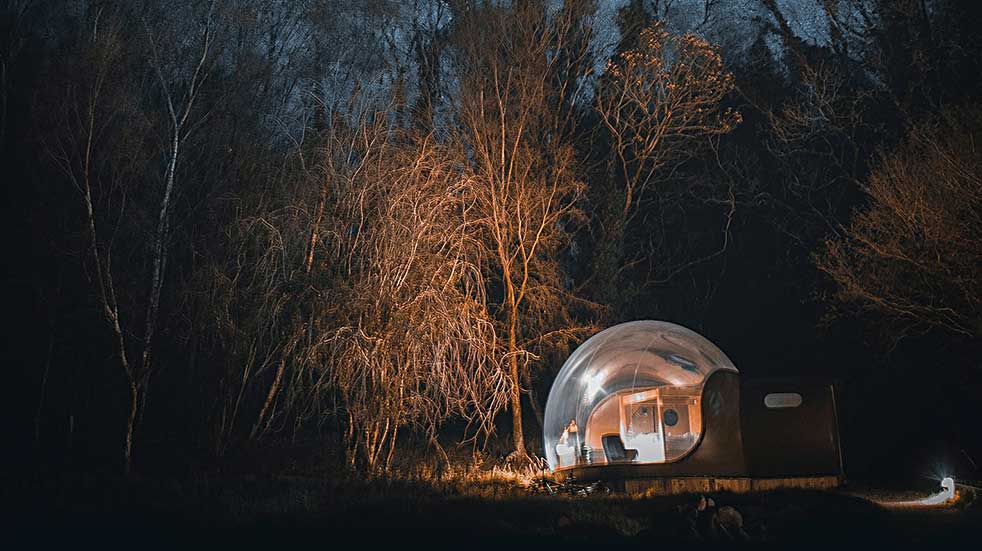 There are no walls between you and the beauty of Finn Lough – just a clear, weatherproof canopy. It feels a little strange at first, but bedding down in a Bubble Dome offers the ideal balance of outdoors and opulence: stargazing from between the sheets, birdwatching from the bath, and 'camping' in comfort – with fluffy robes, Nespresso machine and even a mini bar. While some of the resort's accommodation is self-contained, the bubble experience is a little more basic, so you'll need to head to the Forest Barn or Lakeside Bar for meals. Not that you'll mind: it's a great excuse to explore this gorgeous reserve on the banks of Lough Erne, surrounded by some of Northern Ireland's most winsome mountains and forests. Oh, and there's a spa on site, too...
From £265 per night, including breakfast; sleeps two (adults only).
2. The lochside hideout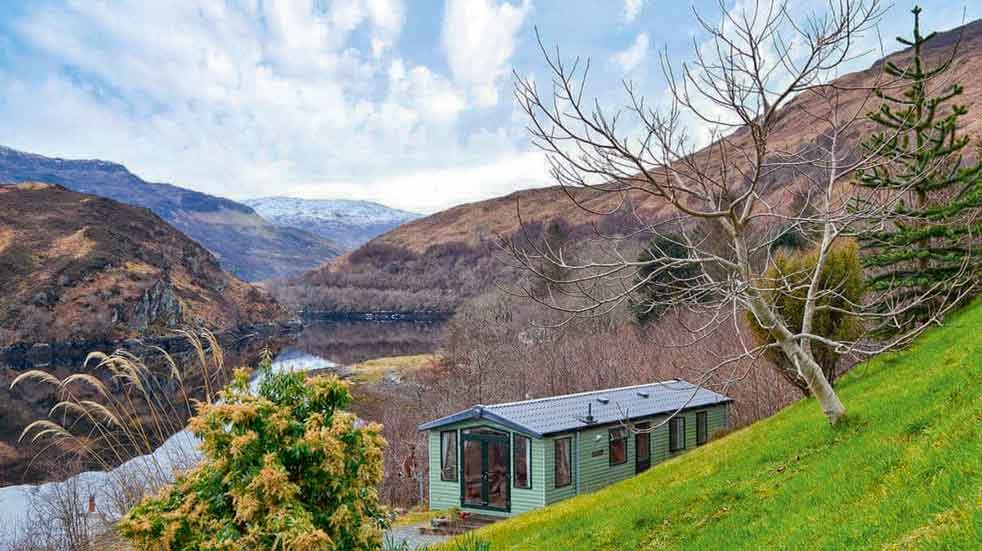 You might think you're alone on the banks of Loch Long, but you're wrong: the skies are alive with golden eagles and pine martens, the water ripples with wallowing otters, and red deer roam those high, heather-clad hills. You stand a good chance of spying them all – and plenty more besides – from the waterside cabin known as Calluna, a two-bedroom Highland hideout. Out here, simple pleasures are paramount: watching the dawn mist rise from the loch, dipping a toe in crystal-clear waters, walking in the hills and sipping a dram (or a gin from the nearby Fairytale Distillery). Self-isolation never felt so good.
From £120pp for three nights; sleeps three.
3. The vintage pin-up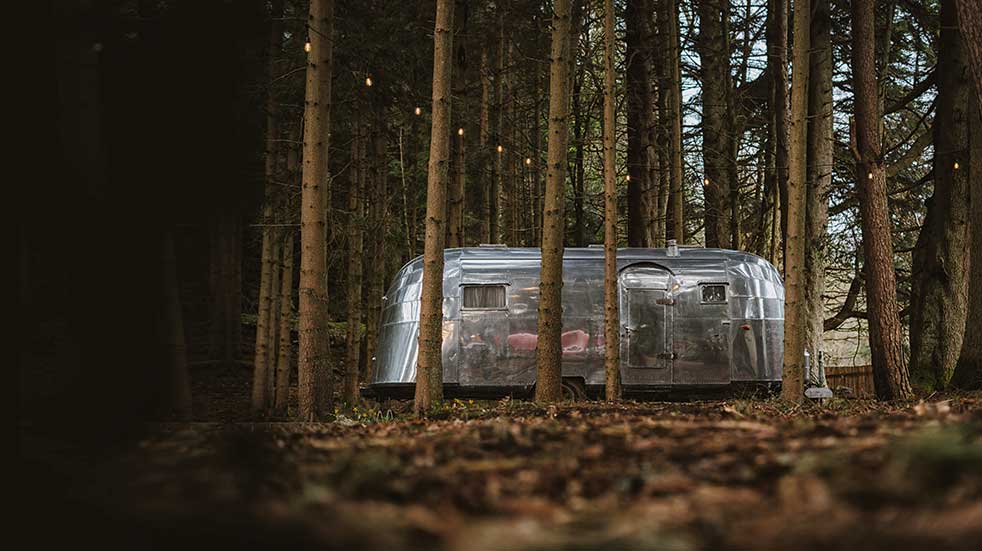 In the gnarly pine forest of Scotland's Glen Dye, a sleek, silver shape catches the sunlight. That's your holiday hideaway – a 1955 Airstream Safari caravan, refurbished to its original glory. It's camping, but with a twist: the Airstream is home to a deluxe king- size bed, while a huge barbecue area awaits your sizzling sausages. This is a soul-soothing spot where you'll wake to birdsong and bathe in your al fresco shower. Sounds wild? It is, but not at the expense of a few little luxuries such as a wood-fired sauna and outdoor hot tubs, or the estate's BYOB 'pub' with its roaring log fire. The plot sleeps a further four people in its Keeper's Hut and Seed Store.
From £245 per night; plot sleeps up to six.
4. The quaint cottage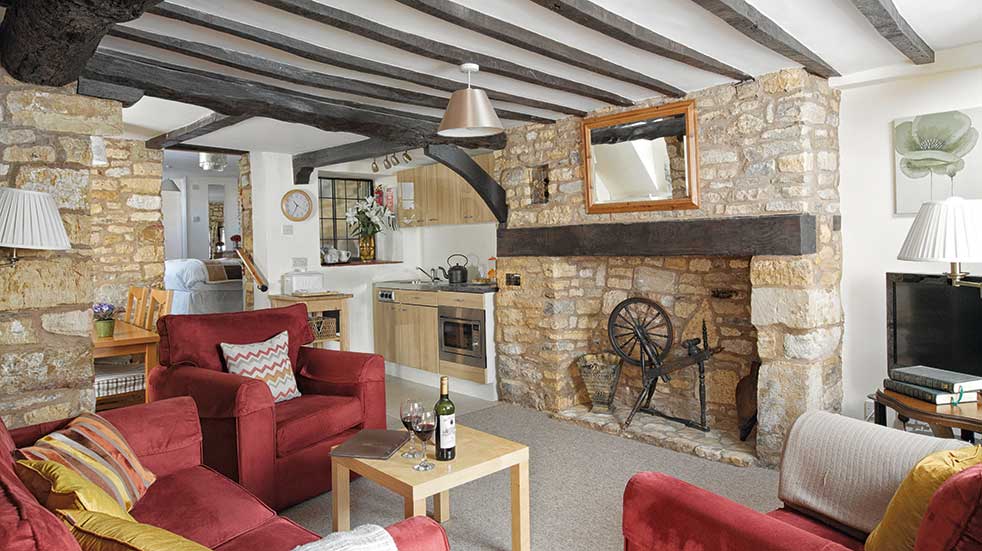 On the banks of the River Windrush, tickled by weeping willows and hewn from local rock, Stepping Stones is the picture-perfect Cotswold cottage. It's traditional, yes – boasting exposed honey stone, timber beams and oak furniture – but is up-to-date in all the right places, with a fully equipped kitchen and three spacious bedrooms. It's ideal for group getaways, where everyone piles in for riverside rambles, lazy pub lunches and jigsaws by the fire. Boundless's Cotswold Motoring Museum is right on your doorstep (and free for guests), while the shops and cafés of Bourton-on-the-Water are just a five-minute stroll away.
From £130 per night; sleeps five.
5. The luxury lighthouse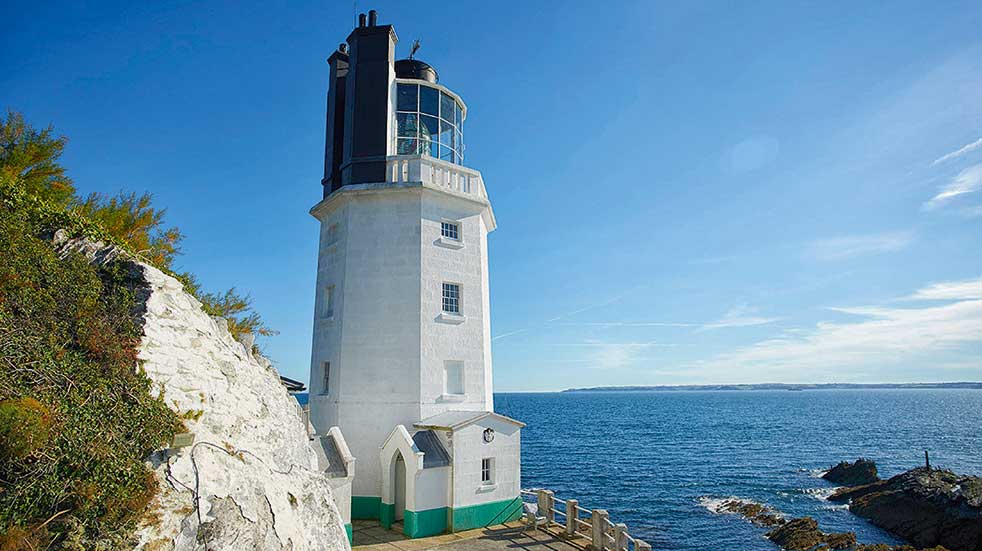 Teetering on the rocks at the very tip of Cornwall's Roseland Peninsula, St Anthony's Lighthouse feels like it's at the edge of the world – in the best possible way. With no public access, it's completely secluded: book a stay in Sally Port, the lightkeeper's cottage, and you'll have only the big blue for company. There's space for four guests in two bedrooms, and the kitchen has all the mod-cons you could need. We could wax lyrical about the nearby attractions (including the Eden Project, Truro and Lost Gardens of Heligan), but it's the location that makes this retreat so divine. On sunny days, you can watch bobbing boats from the sea-breezy patio; or, if the weather turns, head to the observation room, complete with warming stove, to see the storm roll in.
From £133 per night; sleeps four (no children under 14).
6. The not-so-humble hut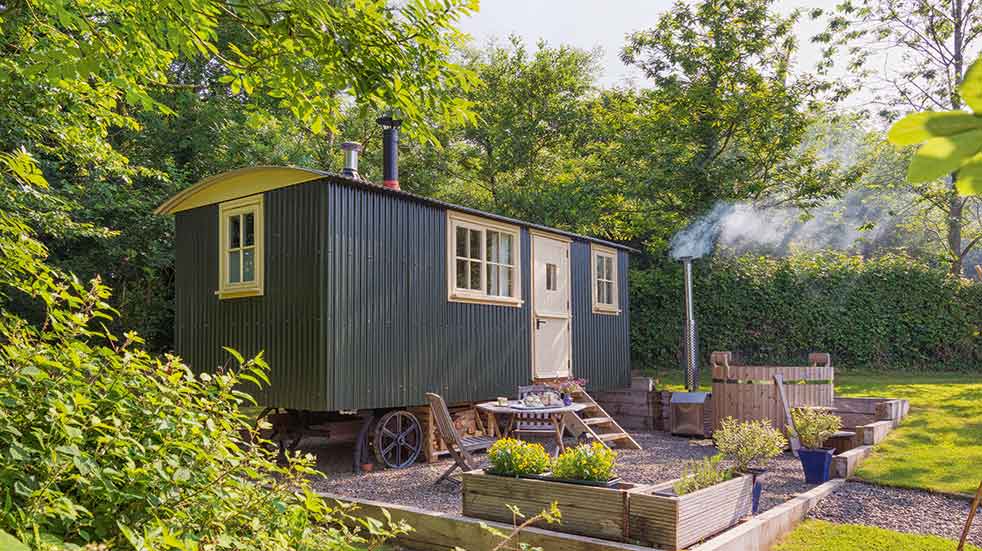 It's a hut, yes – but not as you know it. With its wood- fired hot tub, suntrap terrace, and interiors worthy of a design magazine, Meadow Hut – in Lanteglos, Cornwall – is a ritzy rural retreat. But the real star is its setting: there's a wild woodland right on your doorstep, while Lantic Bay beach (a National Trust treasure) is a short drive or an hour-and-a-half 's walk away. Spend your days hiking the coastal path, picnicking in the woods or kayaking on the nearby River Fowey. Evenings, meanwhile, are for galaxy-gazing in the hot tub. The surrounding skies are some of the darkest in Britain – on a clear night, the Milky Way views are dazzling.
From £74 per night; sleeps two.
7. The beach cabin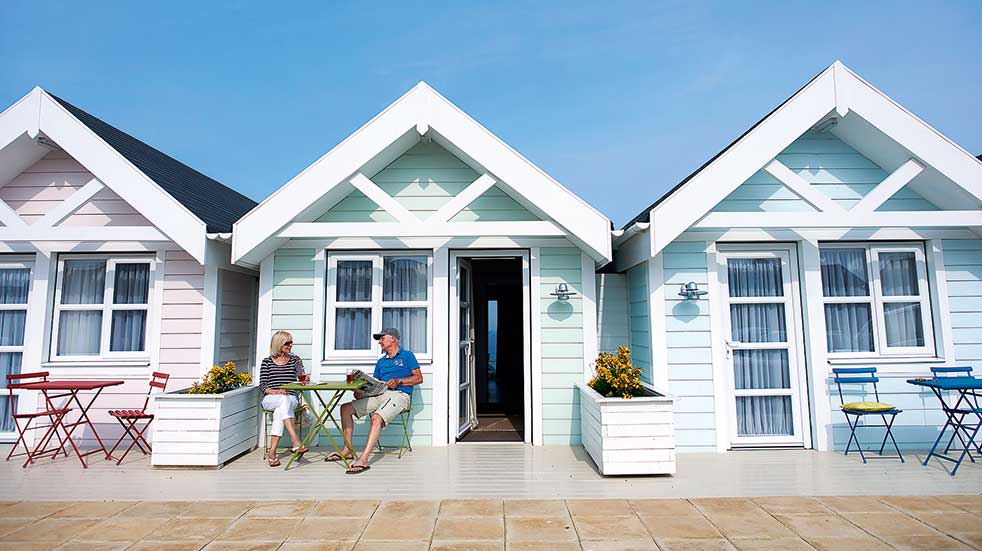 It's the kind of seaside retreat you can barely tear yourself from – with sorbet sunrises over the waves, long leisurely strolls on the sand, and your own private terrace for sunbathing and wine-quaffing. Corton Coastal Village, on the Suffolk coast near Southwold, has a charming cluster of wood-built Clifftop Lodges: each one faces the sea, and the interiors are surprisingly roomy. Corton is a Warner Leisure Coastal Village, which puts live entertainment, a restaurant and even mini-golf just a short walk away – though you can be as secluded or sociable as you like. This is one of Britain's most beautiful (and underrated) corners, replete with glorious wide sandy beaches and a wildlife reserve.
From £94 per night, including breakfast.
8. The palatial pad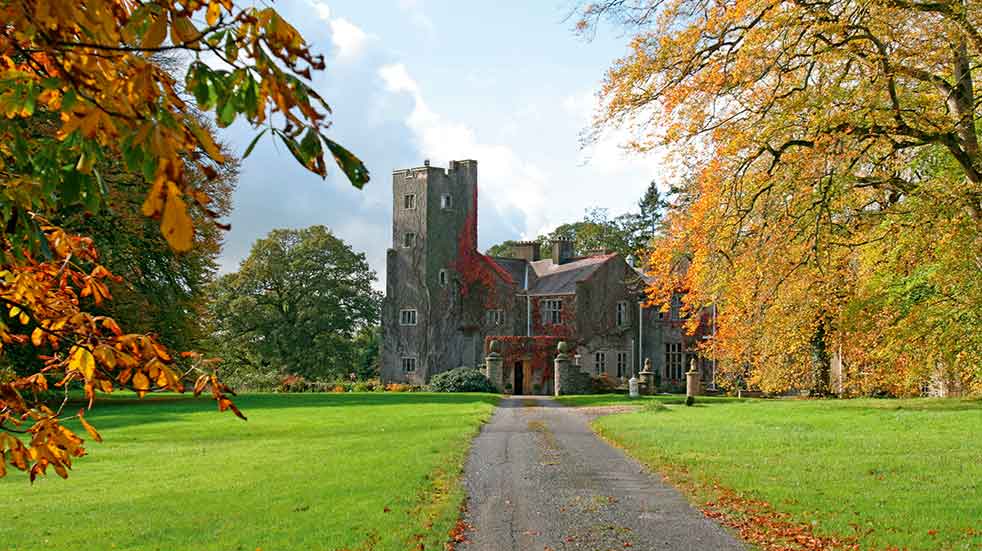 Big, bold and utterly beautiful, Belle Isle Castle is a glorious countryside pile. Set in acres of sprawling woodland and landscaped gardens, it belongs to the Duke of Abercorn and is one of the finest houses in Northern Ireland. You could spend days simply poring through its eclectic interiors, snooping at Russian oil paintings, antique Asian furniture and dramatic colour schemes devised by the late David Hicks (whose other design credits include projects at Buckingham Palace). The manor house is available to rent either in its entirety (sleeping 26 guests) or divided into two wings that sleep 10 or 16 guests. A humble abode this is not...
From £1,430 per night for the entire property; sleeps up to 26.
9. The glamping getaway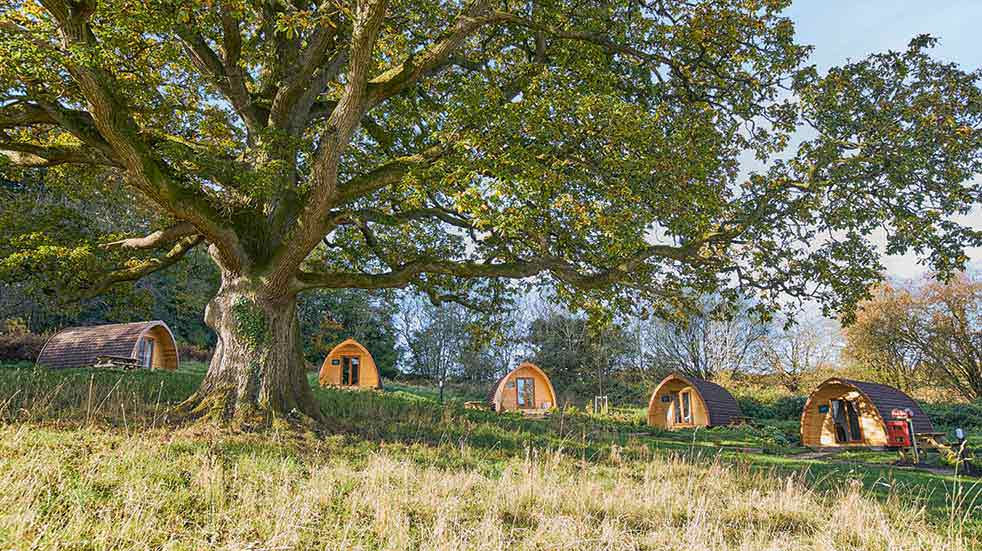 The great outdoors feels all the sweeter with a few creature comforts, and Whitemead's glamping pods are ideal: cosy, self- contained and surprisingly spacious, they're big enough to fit a double bed, mini-kitchen and en suite bathroom. Set in the spectacular woodland of Boundless's Forest of Dean holiday park, there are pods of all styles and sizes: from the simple B&B option for two to the Mega Pod XL, which sleeps four guests (pet-friendly options available) and has its own private picnic area. And, of course, you'll have Whitemead's activities at your fingertips: the nature trail, walking routes to suit every level of fitness and ability; bike hire and much more. Whitemead isn't just for the kids, you see: there's fun for all the family, whether that's welly boots and treasure hunts, a relaxing spa treatment or a ride on the nearby heritage railway.
B&B pods sleeping two from £52 per night.
10. The cosy cruiser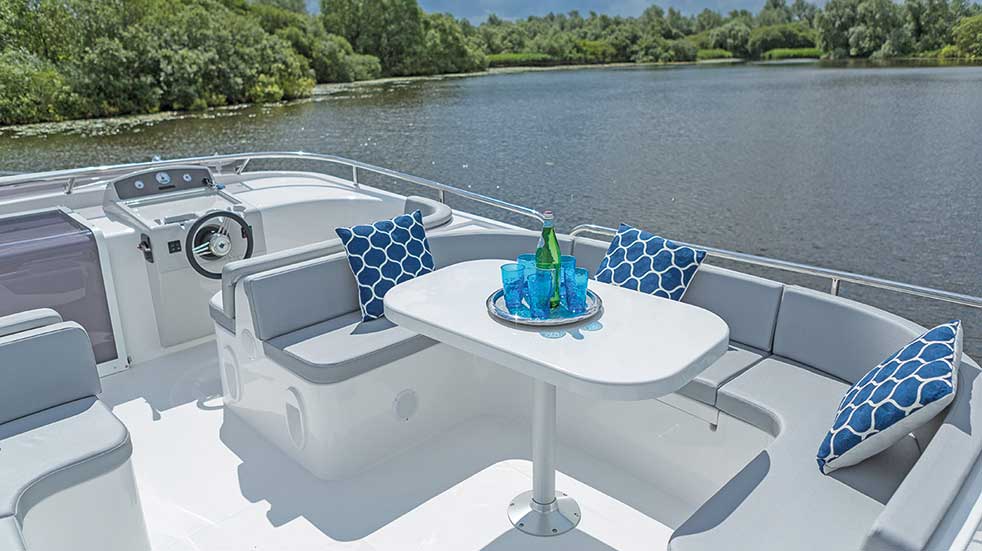 Encompassing 125 miles of beautiful walkways, the Norfolk Broads are a boaters' paradise national park – and the slower you travel, the more you'll spot. There's the colourful flash of a kingfisher, the wide-winged swoop of a crane, the auburn elegance of muntjac deer – with marshes and meadows in every direction. You'll want a boat that's both nimble and spacious, such as Clean Sweep: this two-berth cruiser has a generous sun deck, fully equipped galley and hotel-quality extras (from hairdryers to MP3 media centre). It's easy to handle and has plenty of oomph – not that you'll need it. On this wild waterway, fortune favours the dawdlers.
From £249 per night; sleeps four (two double beds).
11. The railway retreat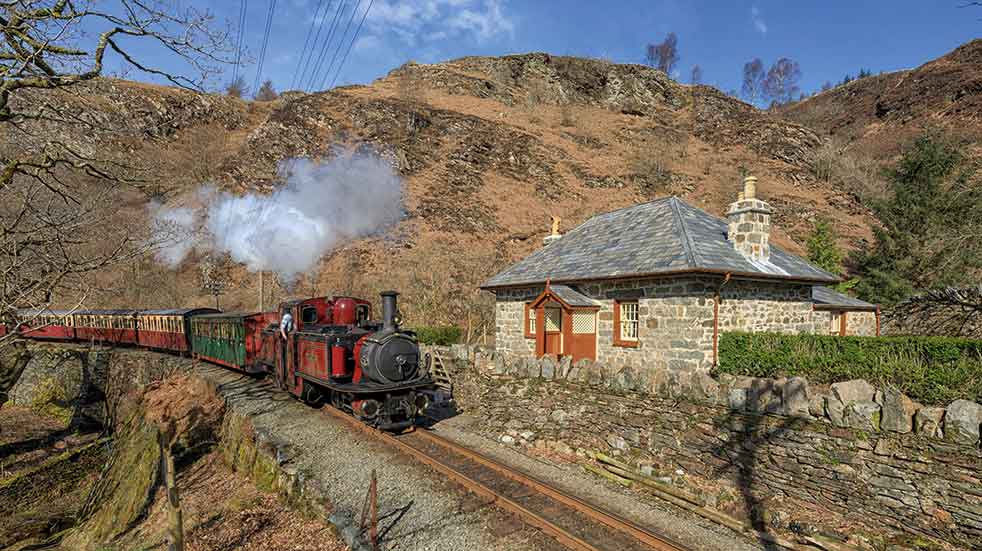 With a bit of planning, you can reach Coed y Bleiddiau – a cottage in the Snowdonia foothills – by steam train on the historic Ffestiniog Railway. Built from traditional Welsh stone, the house dates back to the 1860s and, being designed for the railway superintendent and his family, it has its own private platform. Up here, the national park's mountains are softened by lush meadows and rushing rivers, a scene that's tranquil while full of life. The hiking and birdwatching are absolutely fantastic, and the beach at Porthmadog – where you can walk for miles on fine black sand with the Irish Sea on one side and grassy dunes on the other – is a 30-minute drive away. This is Wales at its wildest.
From £96.50 per night; sleeps four.
12. The miniature castle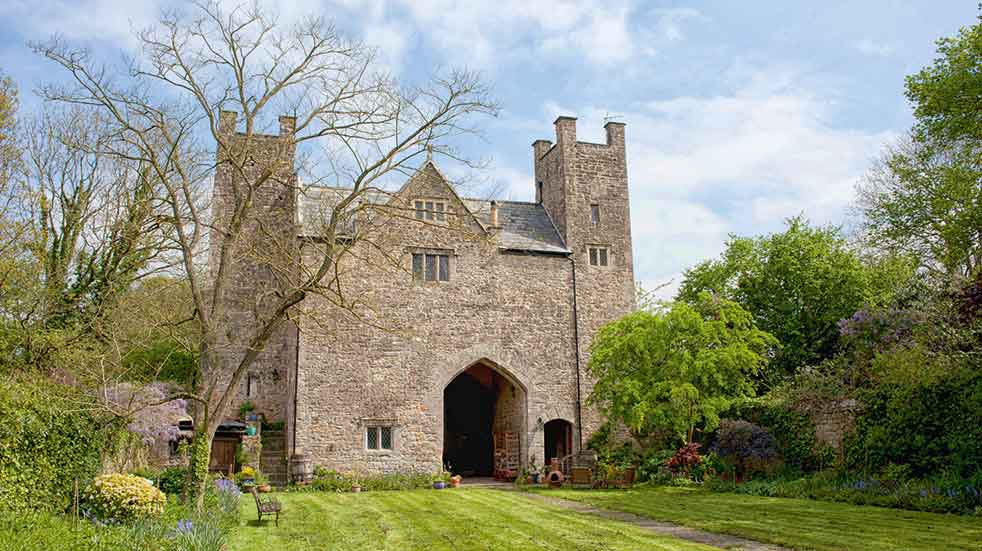 A haven for history lovers, The Gatehouse is designed like a tiny castle – just big enough to sleep two. Its spiral stone staircase leads to a lounge and mezzanine bedroom, complete with a log-burning fire, mini kitchen and huge leather sofa. It was built 700 years ago by Sir Bogo de Knovil (yes, that is his real name), a hunting buddy of King Edward I: he would gaze over Monmouthshire and the Wye Valley from the rooftop, no doubt scouring the woodland for his next quarry. Now you too can climb to the turrets and choose your quest: a riverside bike ride, a village meander or perhaps a gin and tonic in the garden...
From £130 per night; sleeps two.
Do more with Boundless
Your book with confidence guarantee*
Book a stay at Whitemead Forest Park, Cotswold Cottages or any of the other Boundless Breaks locations safe in the knowledge that, if the date needs to change, you can move it for free – while still enjoying your discount of up to 20%. Click here to find out more.
*Terms and conditions apply. Rates correct at time of writing.