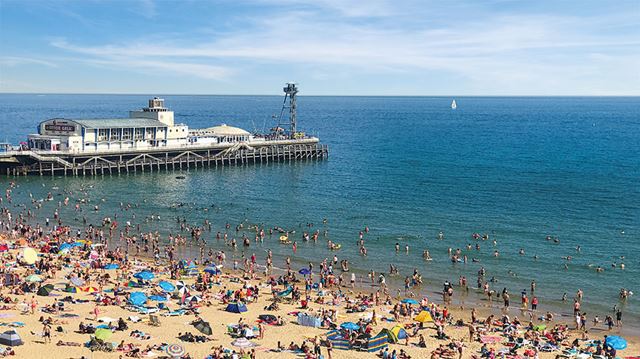 From galleries and new activities to traditional piers and secluded scenery, the British coastline has plenty of treasures.
As we're fast approaching the height of summer, it's good to know that the British seaside is enjoying a revival in fortunes, with new tourist attractions, unique accommodation and last year's glorious weather all playing their part. There are 754 beaches enhancing Britain's coastline, yet a 2018 survey found that on average, respondents had visited just eight. So why not expand your horizons with a new destination this summer?
The traditional resorts that seemed to be forgotten a few years ago are on the up, focusing on locally-sourced food and on getting every last drop of enjoyment from the water. Many of them offer stand-up activities such as paddleboarding along with smart beach huts and bandstands to get the time-honoured experience as well as something new.
Magical Margate
Margate, for example, has revamped its 1950s Dreamland fairground, with live music and a roller disco alongside the amusement park. And if you want to escape the beach for a while, you can explore the Shell Grotto where more than four million shells decorate the walls of underground passages leading to a giant mosaic.
And for something more highbrow, the Turner Contemporary art gallery opened there in 2011. Its place at the heart of the town's reformation of the town, and this year the prestigious Turner Prize is coming to the gallery for its edition. Margate NOW will welcome it, with a festival of contemporary arts, with 60 events installations, exhibitions, and music and dance shows will be taking place primarily from 28 September to 13 October.
From nearby Billericay, actor Russel Tovey is the guest curator of the festival, selecting up-and-coming artists who are bringing everything from sound sculptures to luminous projections with the help of local schoolchildren. And although she has nothing to do with the prize, a 7-metre-tall inflatable sculpture of rock and soul legend Tina Turner will be unveiled at the amusement park on 10 August as part of the Pride celebrations. It even has a karaoke booth inside so you can wish the singer a happy birthday with a rendition of one of her classics or your own karaoke staple.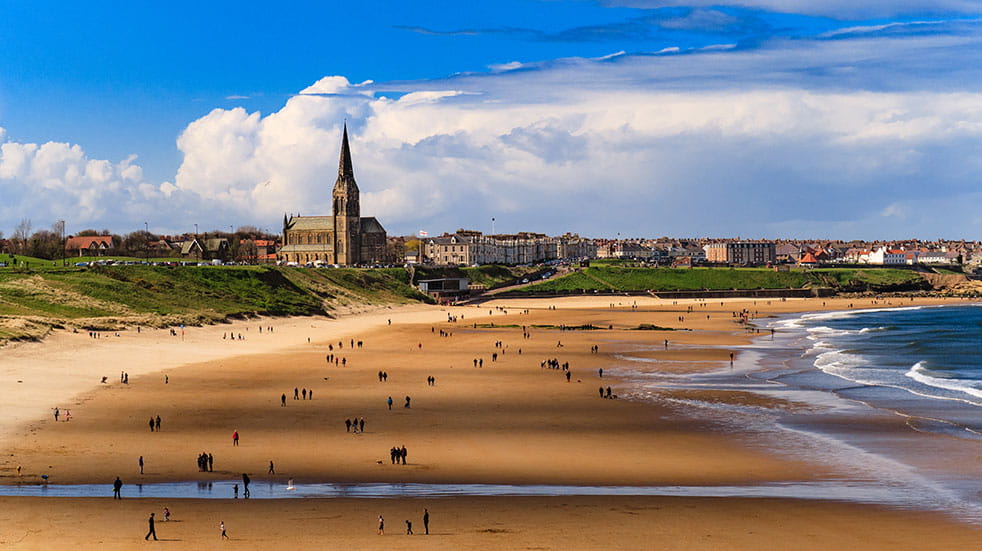 Tynemouth and beyond
While Margate has a lot to boast about, there are plenty of other seaside highlights around the country, whether you're looking for fun, culture or serene scenery. How about Tynemouth in Tyne and Wear, rated one of Britain's best seaside towns by Rough Guides, with its Blue Flag award-winning Longsands and King Edward's Bay beaches, plus a Grade II-listed pier and a lighthouse?
Also on Rough Guides' list is East Anglia's Southwold-on-Sea, with its multi-coloured beach huts, pier and lighthouse. Other outstanding traditional beaches include the Isle of Wight's Shanklin, Aberystwyth, Bournemouth's award-winning sands and Plockton's Coral Beach in the Scottish Highlands.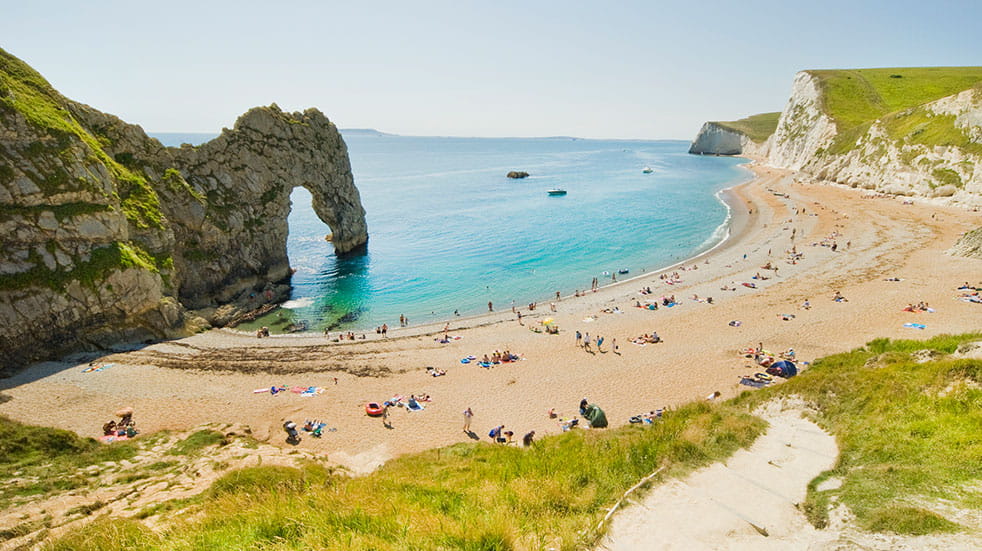 Away from the towns there are some breathtaking beaches if you're willing to have a bit of a trek. The likes of Rhosilli and Three Cliffs Bay on the Gower Peninsula were memorable enough for Captain James Cook to name the newly discovered coast of Australia New South Wales; the limestone arch and shallow waters of Durdle Dor in the Dorset are well worth a short ramble from the nearby car park; the scenery of White Park Bay in Northern Ireland is dramatic no matter what the weather; and the secluded Winterton Bay in Norfolk is a pristine treat.
So, which beach will you explore this summer? You'll be more than welcome at all – just make sure you take your litter home and pick up any you see.