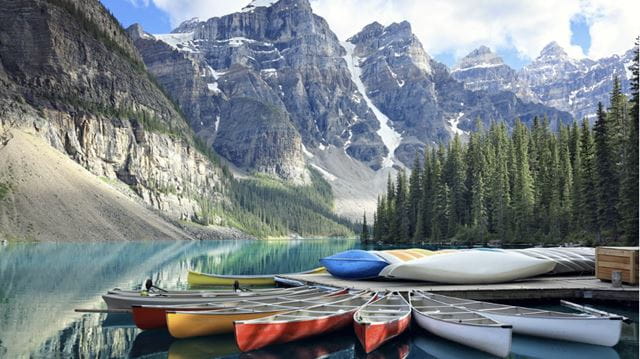 Travel writer Paul Wade has visited all 10 Canadian provinces and has written about the country for The Telegraph and US newspapers. He gives us the low-down on the big country…
This year is special for Canada – it celebrates its 150th birthday. But while it may be youthful, it's the second largest country in the world, offering huge variety for visitors.
Start with the great outdoors. Stretching from the Atlantic to the Pacific, Canada has long sandy beaches and dense forests, still lakes, endless prairies and mighty mountains. Go for short walks or head into the wilderness with a guide: activities can be as easy or tough as you like.
But there are urban pleasures, too. Take Toronto (pictured below): big and bustling yet friendly, it stands on the northwest shore of Lake Ontario. Go for great shopping, restaurants and museums dedicated to art and natural history.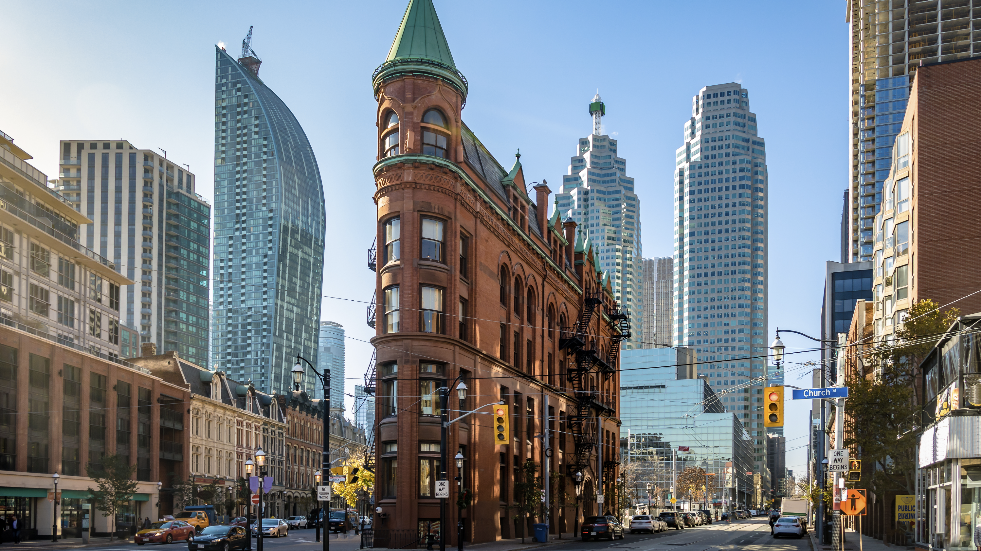 Meanwhile, over on the Pacific Coast, laid-back Vancouver (below) has an outdoor vibe. Locals run and cycle in 1,000-acre Stanley Park, sail and sea kayak in the bay and hike in the nearby mountains. And visitors can, too.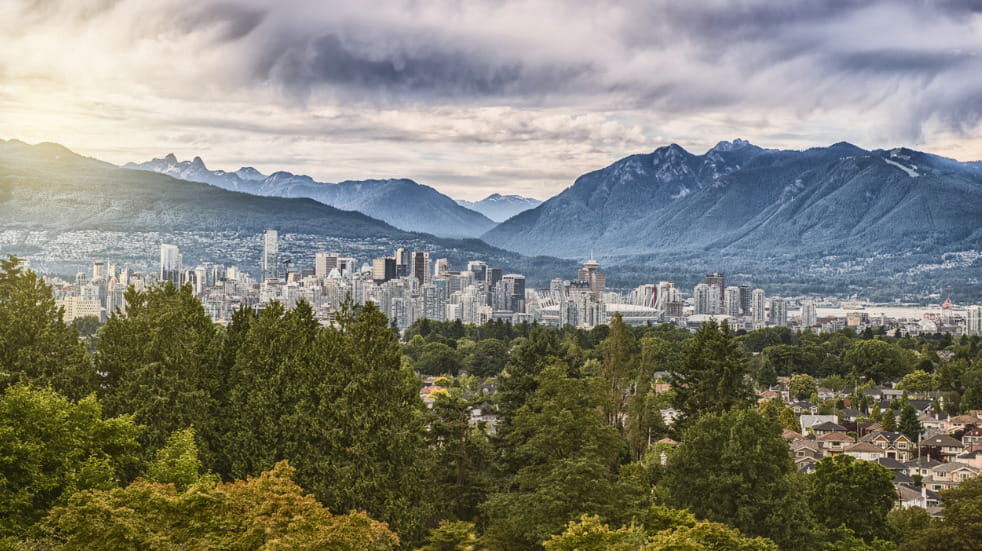 Then there's the lively food scene. Wherever you are, local produce features, from the freshest of seafood and lake fish to beef, duck, fruit and veg. But Canada is a world-in-one-country – a blend of newcomers and those whose forebears arrived centuries ago – and menus reflect that heritage: think Asian flavours on the Pacific Coast and European traditions in the East. The result is a cuisine that is contemporary and unique. As for drink, craft breweries abound, while wines from British Columbia's Okanagan Valley are a revelation.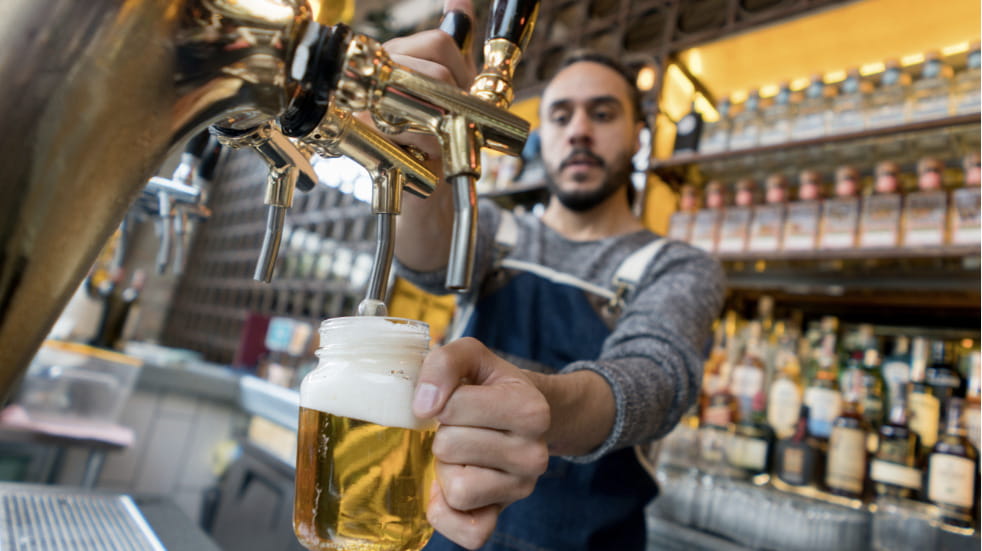 But there is more that is quintessentially Canadian: nothing sums up the country's international image better than Winnipeg's Canadian Museum for Human Rights, where thought-provoking exhibitions relate to the past as well as the present. By contrast, Calgary's new National Music Centre is a reminder of home-grown talent, from Neil Young and Céline Dion to Michael Bublé.
Novel attractions are popping up across the country: fly down a zipline at Niagara Falls, or step on to the skywalk above the Reversing Rapids in Saint John, New Brunswick. Appreciate First Nations creativity in the Audain Art Museum in Whistler, a resort as popular for summer recreation as it is for skiing.
Or cruise from Vancouver to Victoria on the innovative luxury V2V passenger ferry. Wherever you are, the welcome is always warm and genuine: that's the Canadian way.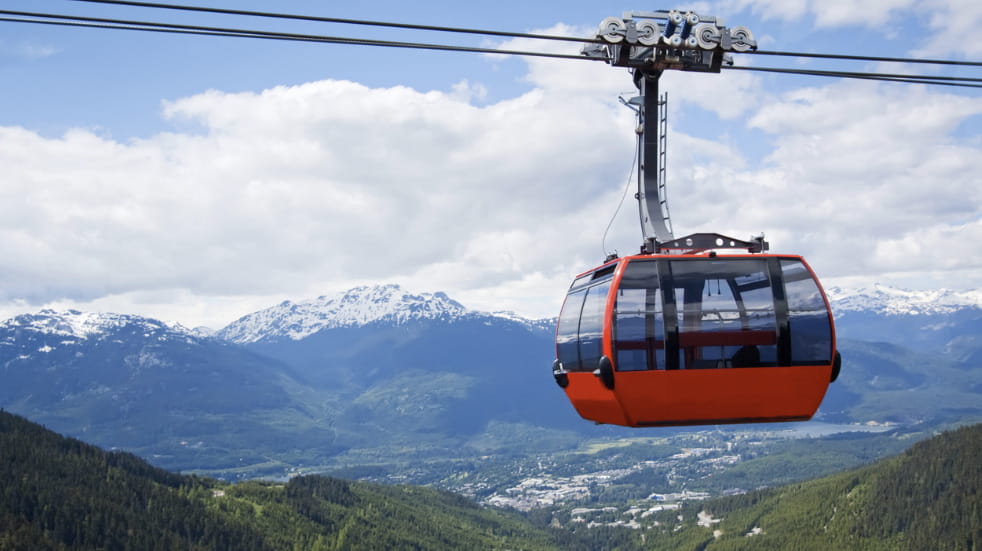 Best of Canada for families
Alberta: Home on the range (travelalberta.com/uk)
With the Rocky Mountains and wide-open prairies, Alberta's landscape is larger than life. But for children who need more, visit a ranch: sing round a campfire; fish, hike and ride like a cowboy!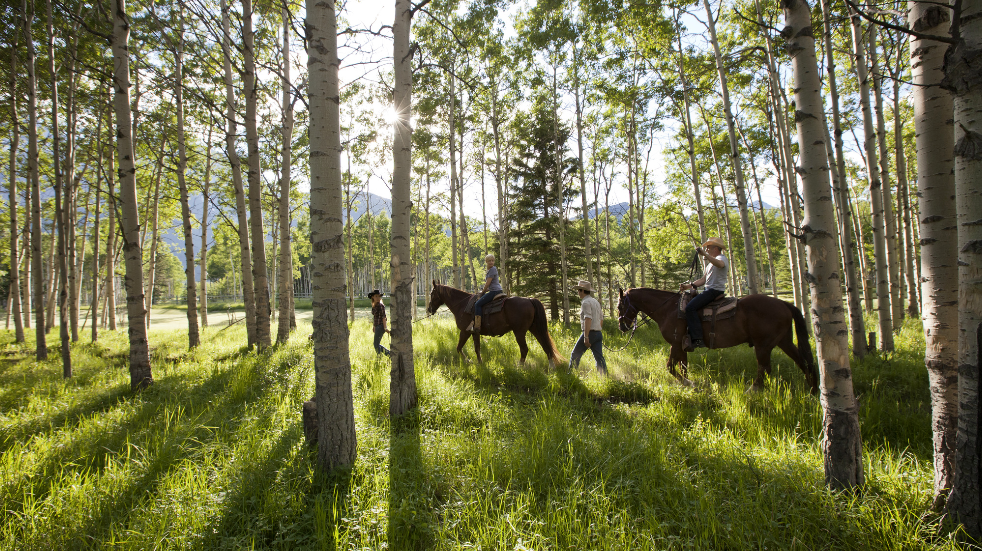 Alberta also has the world's richest source of dinosaur remains. See the reconstructed skeletons of a tyrannosaurus rex and a triceratops in the Royal Tyrrell Museum in Drumheller, then drive to Dinosaur Provincial Park for a fossil-hunting safari into the Badlands, where 20ft sandstone pillars, or hoodoos, dot the landscape.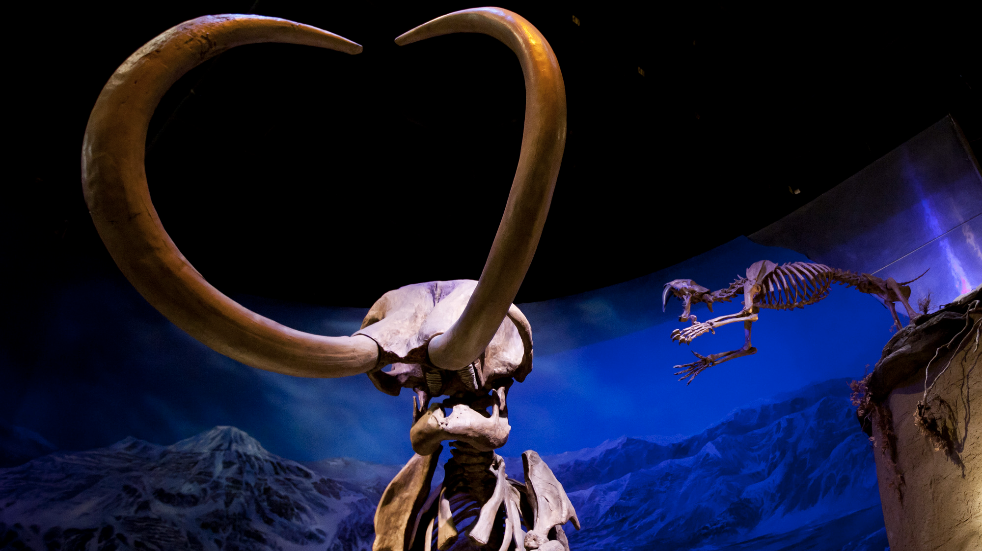 In the Rockies, hiking and mountain biking trails cater for all skill levels – add whitewater rafting and walking on a glacier for a holiday with a real difference. Direct flights to Calgary and Edmonton make Alberta easily accessible.
Alternatively…
In Toronto, test nerves on the CN Tower EdgeWalk, 1,168ft above the ground. Sleep in canopées lits (tree houses) in Quebec.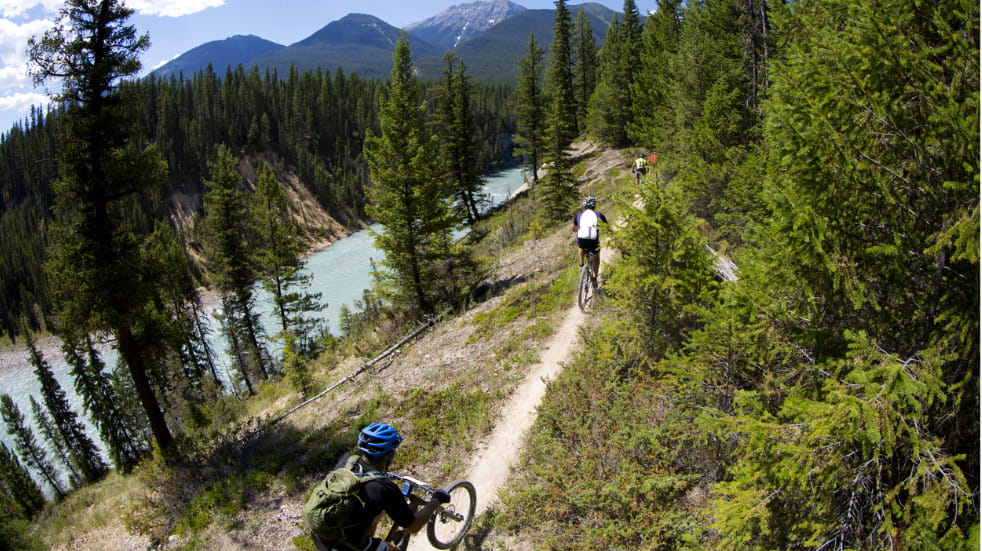 Best Canadian road trips
Atlantic Canada: The seafood tour (atlanticcanadaholiday.co.uk)
Forts, colonial villages and lobster: a drive through the Maritimes provides all these and more. Halifax, Nova Scotia is the ideal starting point, with direct flights from the UK. The star-shaped citadel guards the city – watch the firing of the noonday gun.
Drive to Cape Breton Island, where costumed interpreters recreate 18th-century life at the fortress.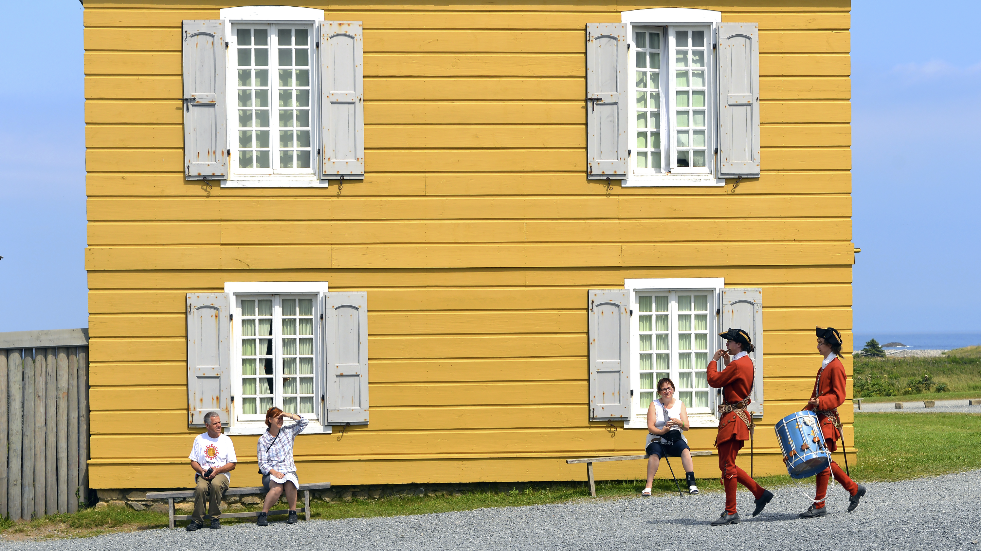 Motor round the Cabot Trail and ferry over to Prince Edward Island with its emerald meadows, lighthouses and craft shops. Cross the eight-mile-long Confederation Bridge to New Brunswick.
At the Hopewell Rocks, paddle round the sea stacks at high tide, then walk round their bases six hours later. In historic St Andrews, play golf and admire Kingsbrae Garden, before returning to Halifax via another ferry.
Alternatively…
Drive the Trans-Canada Highway through the Rockies. Take Yukon's Dempster Highway into the Arctic Circle.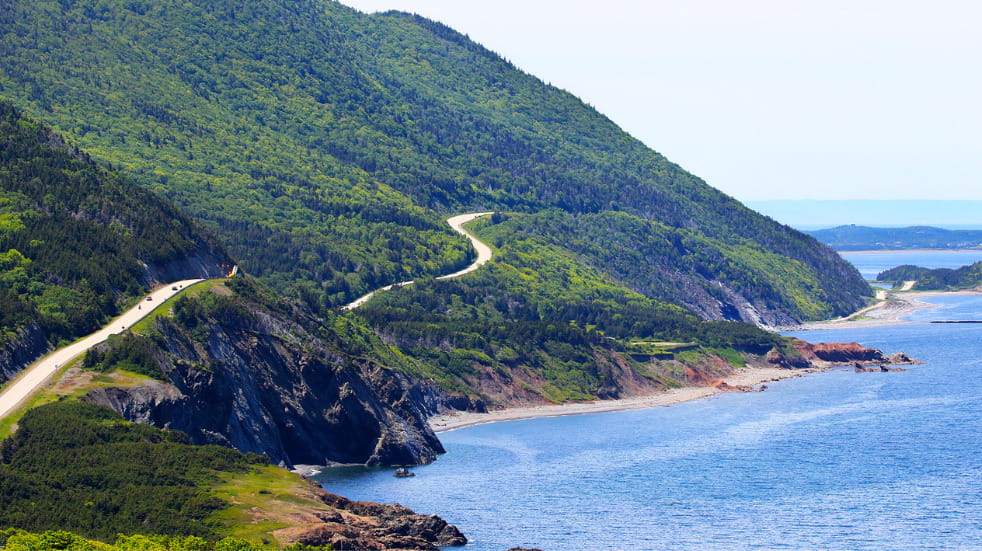 Best of Canada for wildlife
British Columbia: Walk on the wild side (hellobc.com)
Between the Pacific and the Rockies, British Columbia is full of must-see critters: on land, in the water and overhead. But bears top many lists – and BC is home to several types. Black bears are often spotted by the road, near trails and on beaches.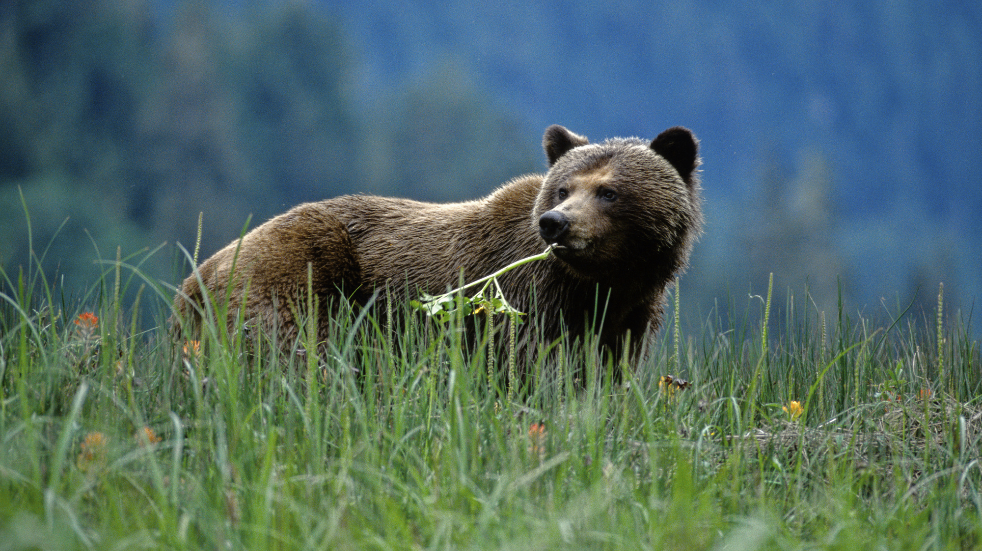 Half of Canada's grizzly bears live in BC; to spy on them, fly or sail to remoter areas, such as Knight Inlet or the Khutzeymateen Grizzly Bear Sanctuary. In 2016, a highlight of Kate and William's royal visit was the Great Bear Rainforest, home to rare Kermode, or white-furred 'spirit' bears.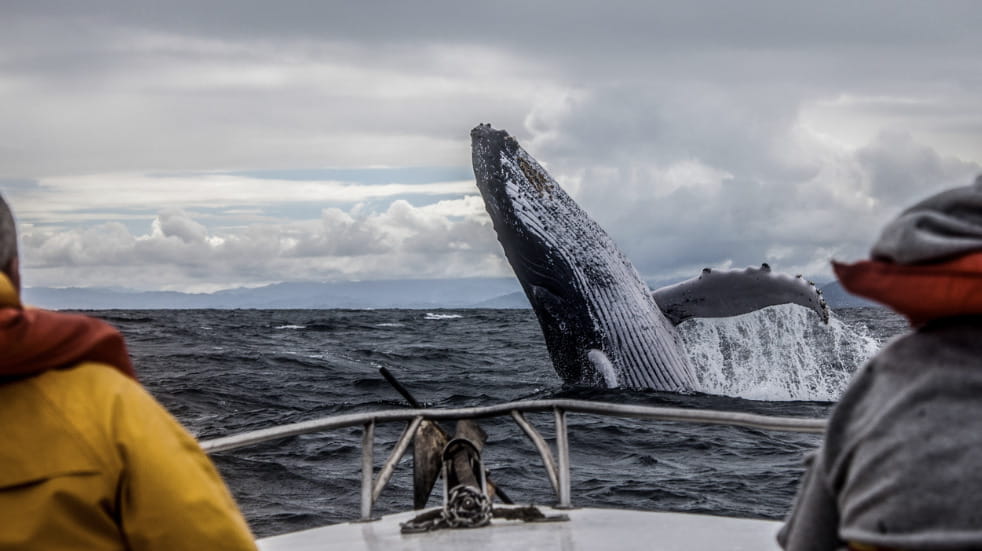 Then there are whales. Along the BC coast, Pacific gray whales migrate twice a year, while off Vancouver Island, year-round residents include orcas, humpbacks and minke. On a whale-watching cruise, be ready to shout "Thar she blows", but also watch for sea otters and Steller sea lions.
For birders, BC is the place to add bald eagles, brant geese, green herons and trumpeter swans to life lists.
Alternatively…
See whales on the Atlantic Coast on whale-watching tours in the Bay of Fundy, New Brunswick. Get close to bison in Manitoba's Riding Mountain National Park. Photograph moose and puffins galore in Newfoundland.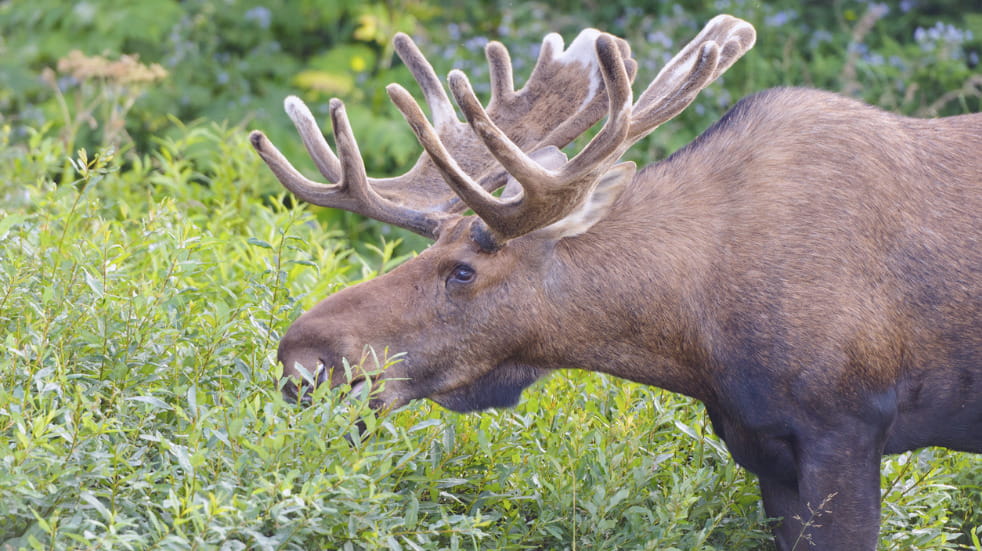 Best of Canada for culture
Quebec: Canada's biggest province
Nowhere in Canada has a richer cultural tapestry than Quebec. With direct flights from the UK, Montreal is the place to start. In 2017, the city is in party mode for its 375th birthday. But every year brings international cultural festivals and even the Canadian F1 Grand Prix.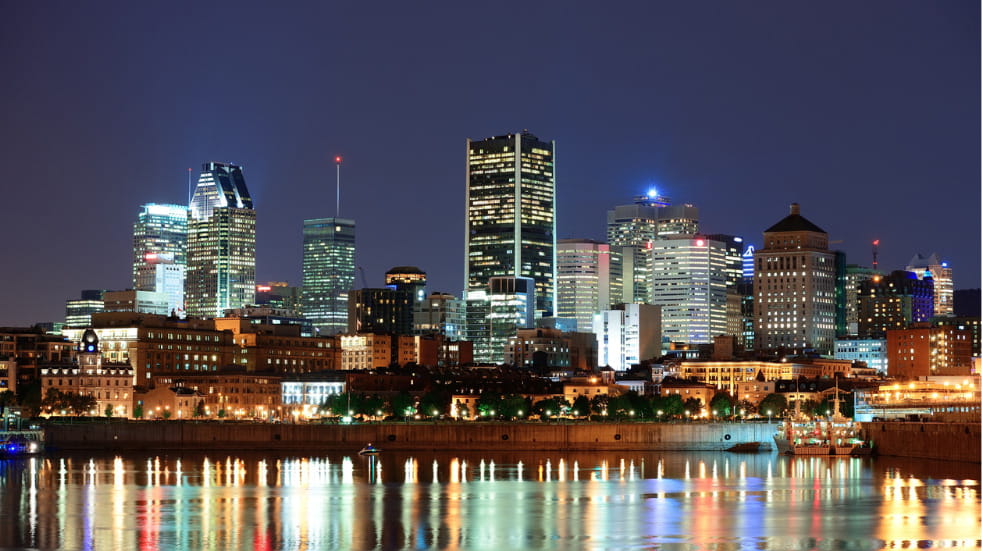 Stroll along the Old Port's cobbled streets, then visit the Pointe-à-Callière Museum, built above the foundations of the original 1642 settlement – the glass floor is, literally, a window into history.
Even older is Quebec City. Tour the fort high above the St Lawrence River; walk the Plains of Abraham, where the British won the battle for New France. Don't miss the National Museum of Fine Arts, where famous dancing-bear sculptures testify to the creativity of the Inuit, the native peoples, who live in the province's far north.
Alternatively…
Visit Parliament and national museums in the capital Ottawa. Toronto offers opera, music and Canadian works in the Art Gallery of Ontario. In Vancouver, see First Nations totem poles at the Museum of Anthropology.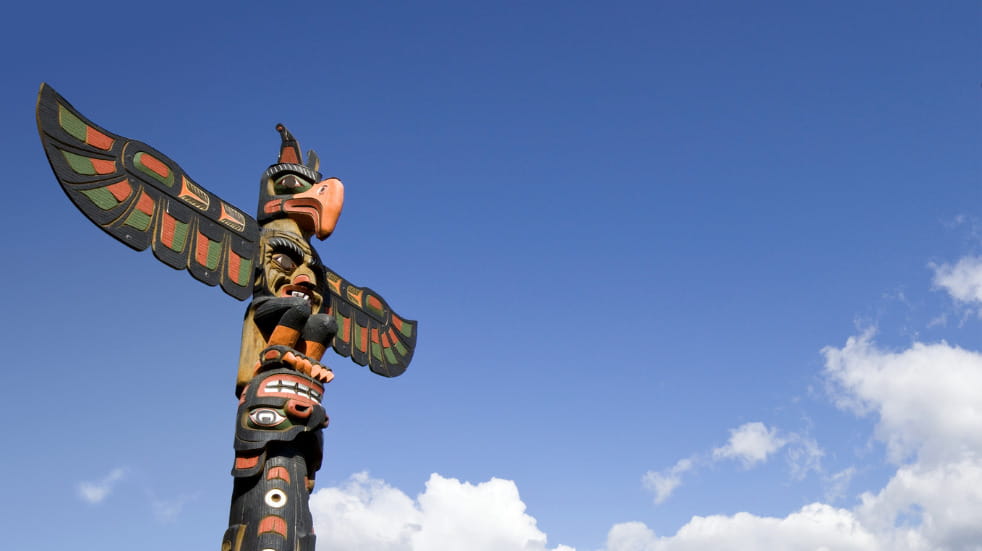 The highlights
Ontario: Niagara Falls
Although familiar from photographs, the thundering reality of Canada's Horseshoe Falls is truly awe-inspiring.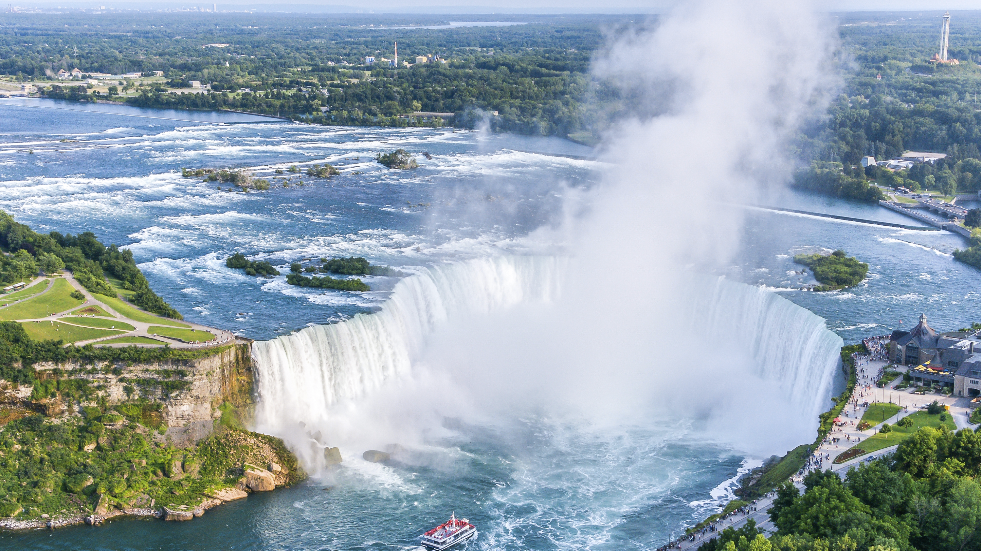 Alberta/British Columbia: The Rockies
In Canada's Rocky Mountains, sapphire lakes, scenic trails and snow-tipped peaks are the draw in vast National Parks, such as Jasper and Banff.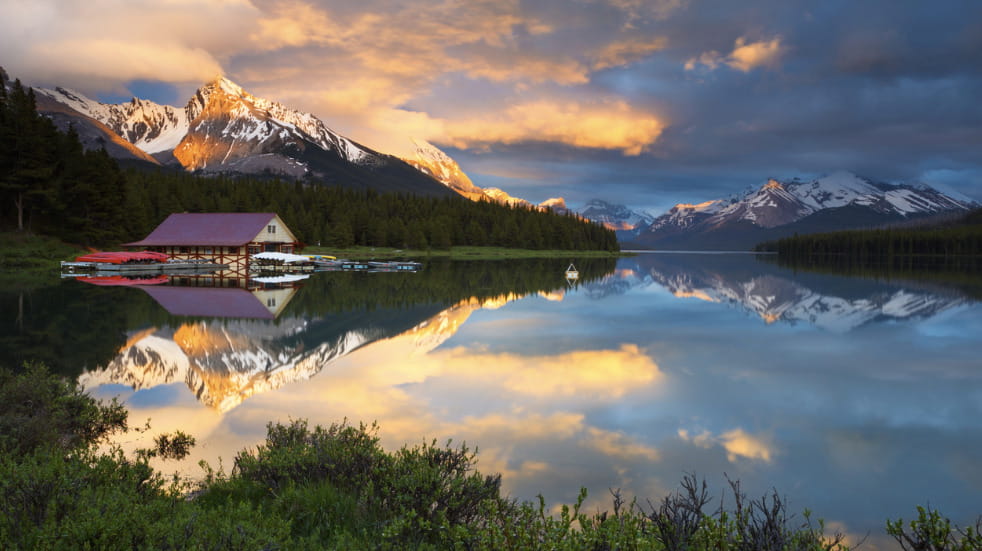 Manitoba: Churchill's polar bears
Every October and November, polar bears stroll through the town of Churchill on their way back to Hudson Bay's pack ice.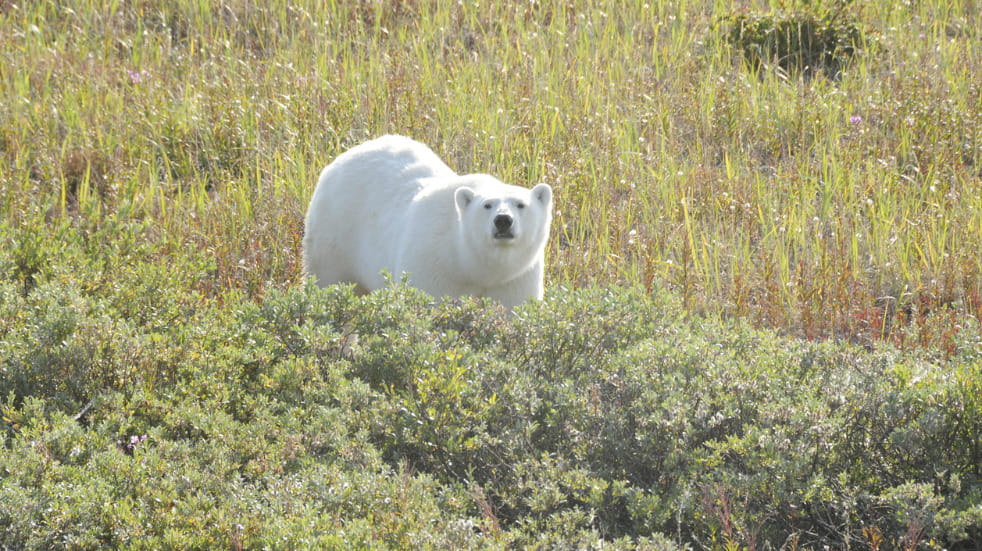 Yukon: The Northern Lights
In autumn and winter, the green and purple, yellow and blue aurora borealis swirl across the Yukon skies, seemingly close enough to touch.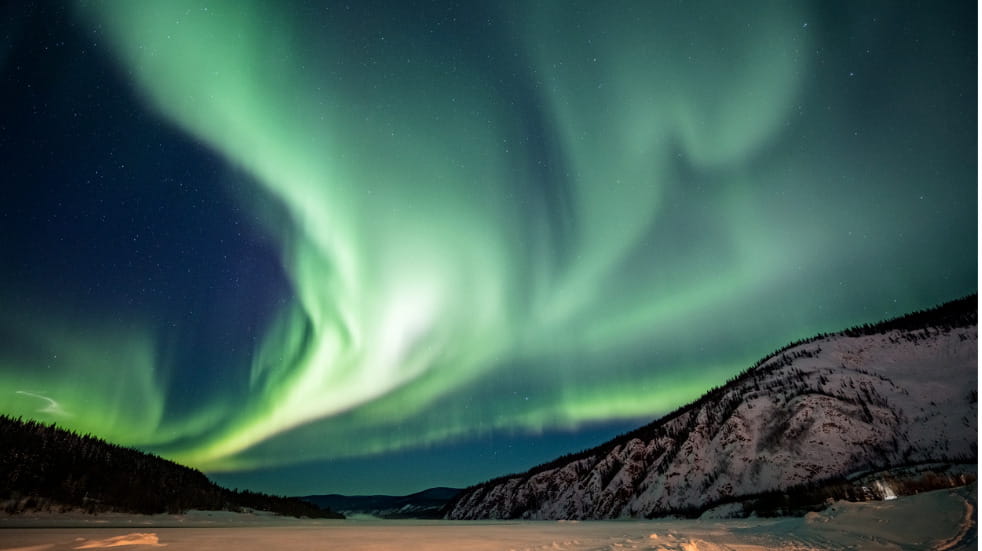 Quebec City: 400 years of history
With three miles of ramparts and gates, North America's only walled city encloses cobbled streets and historic houses.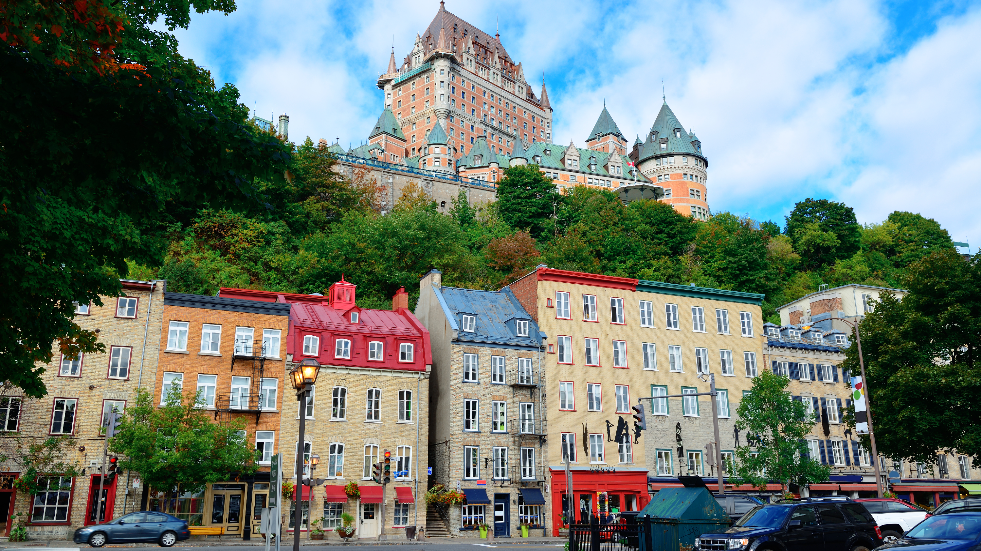 British Columbia: Floatplane flights
Fly to wilderness lakes to fish, to remote islands to relax or just hop from Vancouver to Victoria: sensational views are guaranteed from a seaplane.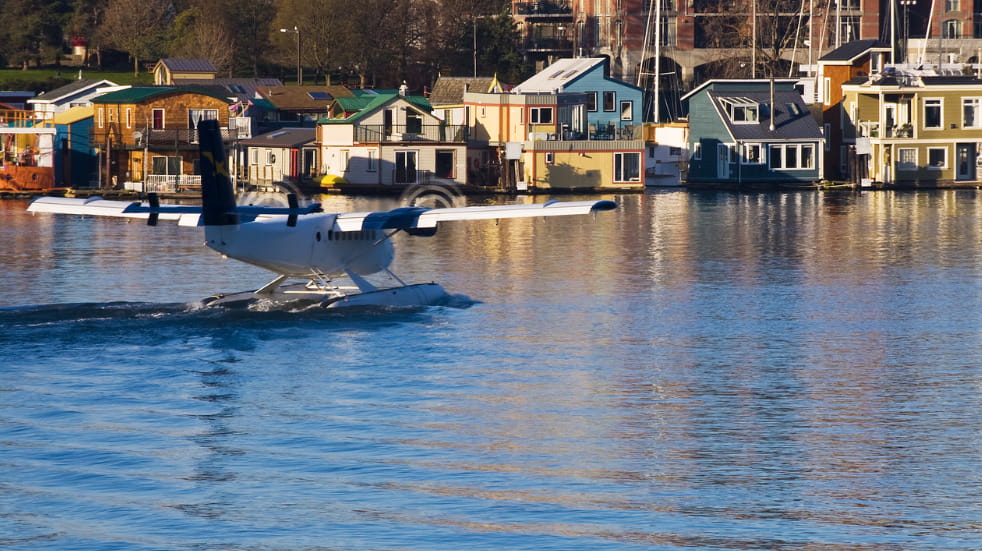 Alberta: Head-Smashed-In Buffalo Jump World Heritage Site
For centuries, First Nations (native Canadians) hunted bison (buffalo) on the Alberta plains by driving them over this cliff.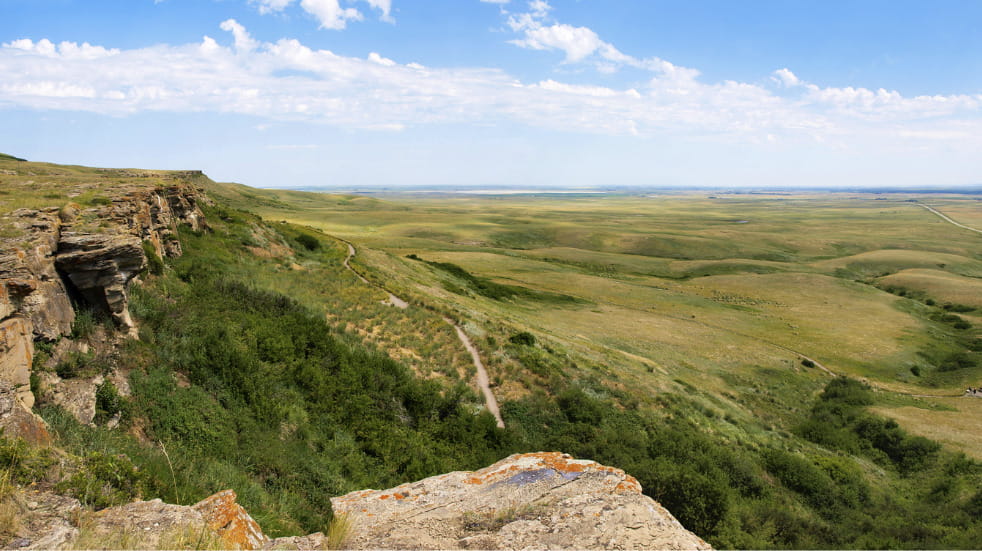 Newfoundland: Icebergs
In spring, 10,000-year-old glacial giants break loose and float down Iceberg Alley in Newfoundland. Get up close in a boat or sea kayak.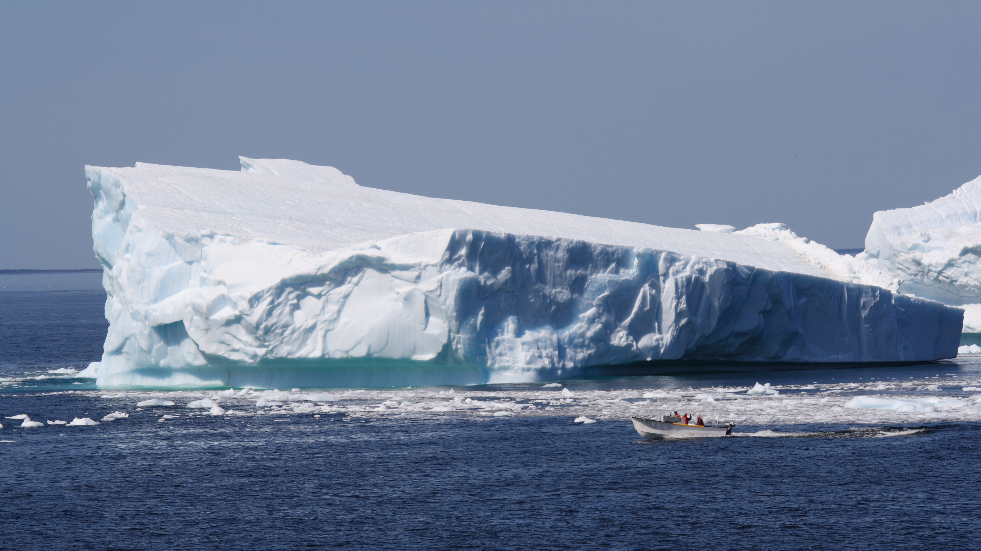 Planning a trip
Getting there
Airlines with direct flights from UK to Canada include Air Canada, Air Canada Rouge (Air Canada's leisure airline), British Airways , Air Transat & WestJet.
When to go
Winter: Great winter sports across the country.
Spring: Canadians show off their flower-filled gardens.
Summer: Feel the heat from Montreal to Vancouver; try swimming in the warm lakes.
Autumn: Canada's fall foliage is spectacular in the east; the warm days are perfect for touring in the west.

Essential info
There are 100 cents in the Canadian dollar (known as the loonie). £1 is worth about C$1.70. Accommodation, meals and petrol offer generally good value compared to the UK. Distances are in kilometres, temperatures in degrees Celsius. The main language is English, but French is the official tongue in Quebec (though most people also speak English).
Time zones
Canada has five time zones. Pacific Standard Time is 8 hours behind the UK; Mountain Time -7; Central Time -6; Eastern Time -5; Atlantic Time -4.
Visas
British visitors must have an Electronic Travel Authorization (eTA) to enter the country. Visit cic.gc.ca/english/visit/visas.asp
Find more information at explore-canada.co.uk
Boundless members can save on trips to Canada and other destinations through Travelsphere. Click here to find out more.