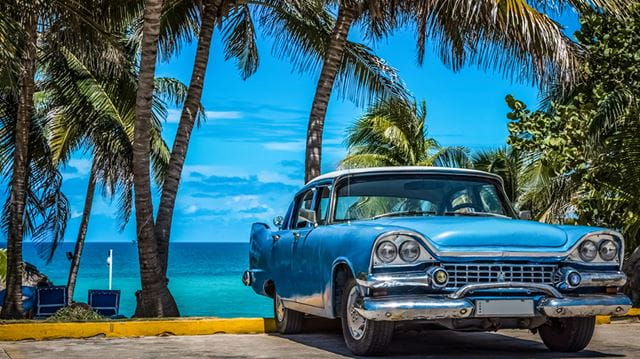 Jules Verne's three Cuba tours – The Revolutionary Road, The best of Cuba and Hemingway's Cuba – will give you time to explore Havana and then take you to lesser-known parts of the island to get a full flavour of the destination.
Cuba is an island that feels as though it's been frozen in time, with a faded elegance and charm that sets it apart from even its closest Caribbean neighbours. Its capital, Havana, is a mix of Spanish, Moorish, Italian, Greek and Roman architecture, where the pastel shades of its buildings are echoed in the candy colours of the 1950s Chevys and Buicks that drive past and salsa music drifts through the cobbled backstreets.
Travel beyond Cuba's cities and you'll find pristine beaches, rugged mountain ranges, national parks, lush valleys, tobacco and sugar plantations and fascinating cave systems.
What to see and do in Cuba
In Havana, take a tour in a classic car, learn how to mix cocktails, join a dance lesson, then watch a dazzling cabaret show at Tropicana, Cuba's oldest and most famous night club. Visit Hemingway's House at San Francisco de Paula where he wrote The Old Man and the Sea and sip a cocktail at his favourite bar, El Floridita.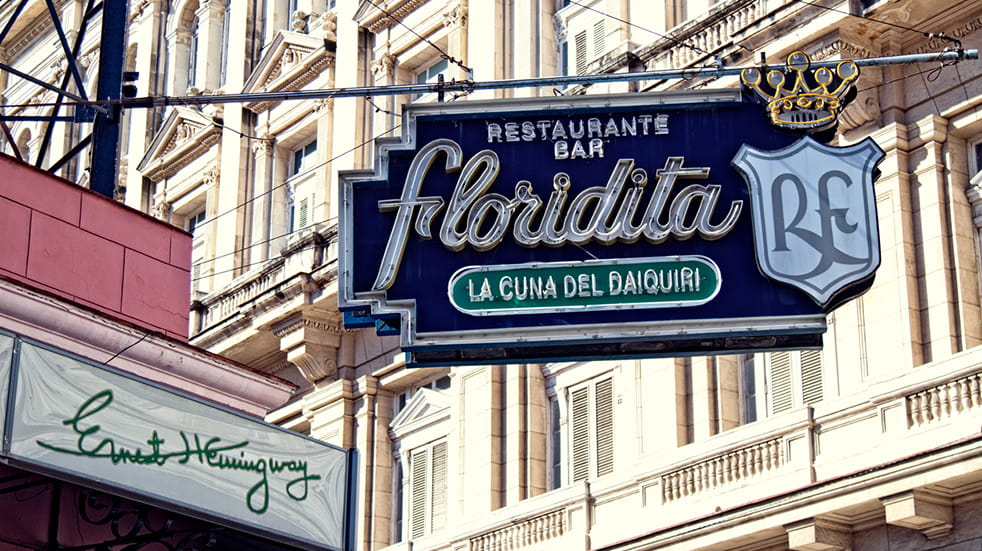 History buffs should join a tour at Havana's Revolution Museum and also head to Santa Clara, a city right in the centre of Cuba that saw some of the Cuban Revolution's fiercest fighting and the final battle fought by Ernestro 'Che' Guevara. It's where this famous revolutionary is laid to rest and is remembered today with a monument, mausoleum and museum complex. It's also home to the Armoured Train Park, another important landmark of the Cuban Revolution on the site where revolutionary rebels derailed an armoured train sent by Fulgencio Batista.
Don't miss Cuba's highlights
Take a sunrise or sunset stroll along The Malecón, Havana's iconic five-mile esplanade from the mouth of Havana Harbour in Old Havana, along the north side of the Centro Habana and ending in the Vedado neighbourhood. This is the time of day when the facades of its sun-bleached buildings are at their very best.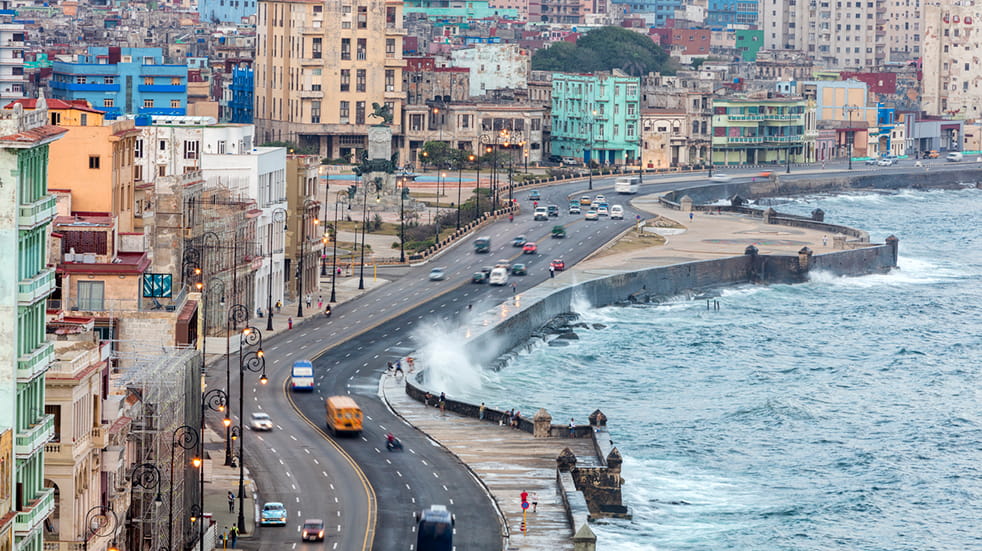 Cuba's cuisine
Cuban cuisine is focused on roast or fried pork and chicken with rice, beans and vegetables. National dishes include the stew-like ropa vieja, made with shredded beef or lamb cooked over a slow heat with green peppers, tomatoes, onions and garlic, and lechón, oven-roasted suckling pig marinated in garlic, onions and herbs. A Cuban staple is plantains, which are similar in texture and taste to bananas and can be enjoyed fried and salty or stewed and sweet. A popular starter is tostones rellenos - fried plantains stuffed with anything from garlic shrimp to spicy beef.
Top travel tips
Not many shops, bars, restaurants or attractions in Cuba are set up to accept credit cards, so be prepared to pay in cash. Cuba operates a dual currency system. As a visitor, you'll usually use the Cuban Convertible Peso (CUC), while locals use the Cuban Peso (CUP), which is worth much less. Travellers cheques and credit cards drawn on American banks aren't widely accepted and there are virtually no ATMs for drawing cash against Cirrus or Switch cards.
Travel with the experts at Jules Verne on their Cuba tours.