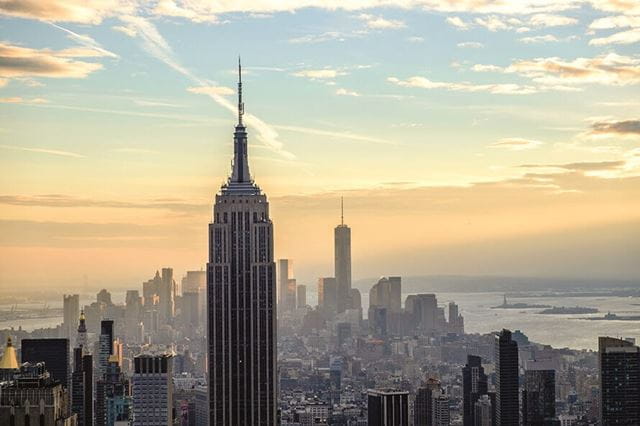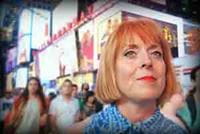 Ruth, originally from Edinburgh, is the Editor of New York's W42ST Magazine. She has lived in NYC since February 2015. 'I arrived for two and a half weeks and never really left,' she says.

If you had a free day in the city, where would you go?
Let's assume this is the weekend and the sun is shining... I'd start at Hell's Kitchen flea market, with its bric-a-brac, vintage clothing, Americana and curiosities. After brunch, I'd give Central Park [pictured] a whirl – try Bethesda Terrace with its buskers and lovers, the boating lake, or maybe read for a while on the grass at Sheep Meadow. For some relaxed shopping and drinks with friends, a B or a D train would take me down to the Village. Then, grabbing a slice on the way, I'd Uber back to the Pocket Bar on W48th St, for a nightcap.
What's your favourite day trip out of the city?
Hiking in Beacon. Climb to the fire tower – you can see the city on a clear day – then take the weight off at The Hop, a great craft beer bar that also does flights of whiskey for non-beer drinkers like me. Sing karaoke in the car all the way home.
What's your favourite sight in the city?
The Chrysler Building. Hands down. I get out of my office on 42nd Street, look up, and the sun glinting on its windows takes my breath away every time.
Best place for lunch/brunch?
Since my favourite diner was bulldozed, I'm still searching for a brunch spot. The Market Diner had been at the corner of 11th Avenue and 43rd Street since the 1960s, and was a regular hangout for Frank Sinatra and the Westies gang. It even featured in an episode of Seinfeld.
It's not a diner, but Rustic Table, on 42nd Street between 10th and 11th Ave, does a delicious, wholesome lunch, and the staff are super-friendly.
Best place for dinner?
There really are too many to choose from. But I love Taboon, on 10th Ave and 52nd St. It's a Mediterranean/Middle Eastern place and the homemade flatbread is devilishly good.
Do you have a piece of advice for tourists?
Stay out of the locals' way! Don't be afraid of the subway, and don't stop for a photograph with the characters/CD sellers/Tibetan monks in Times Square. They're con artists.
What is everyone talking about in bars and cafés right now?
Politics. And the weather.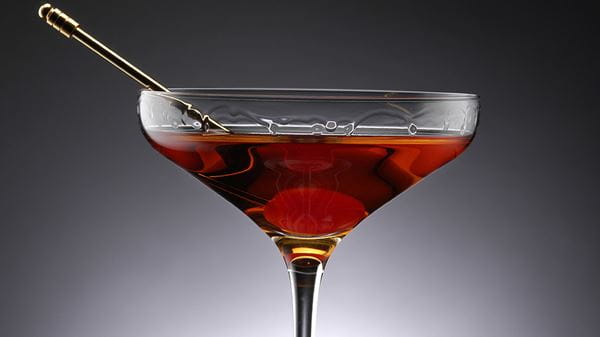 What local drink/dish should every visitor try before they leave?
A Manhattan, of course. Preferably at a speakeasy. My neighbourhood speak is Bar Centrale, up some brownstone steps above Joe Allen's on W46th St and through a dark velvet curtain. The stars of Broadway come out to play after dark, so look out for some famous faces.

Where's the best view in the city?
There are lots of buildings that have incredible views from high up – the Freedom Tower, Empire State, Top of the Rock. My local rooftop, the Press Lounge on 11th Ave, has a strong claim on that front, particularly at sundown with a margarita in hand. But I like to take a ferry to Weehawken, New Jersey. Its riverfront 9/11 memorial looks like giant, rusted forks and was made out of two of the World Trade Center's base sections. It marks the place where tens of thousands of people were evacuated after the attacks – and the views of the Manhattan skyline are hard to beat.
Best place for street food/snacks?
Smorgasburg (brooklynflea.com/markets/smorgasburg) takes over Williamsburg's East River State Park on Saturdays, with over 50 food trucks selling everything from artisanal foraged edibles to kimchi dumplings; Argentinean sausage sammies to Guatemalan chocolate; Chinese breakfast skewers and "raindrop cake". The New York Times calls it the Woodstock of eating, and it really is like a rock festival for food. It's busy, sweaty and loud. Be prepared to queue (for a long time!) for the most popular trucks. But your bonus is the view of Manhattan over the East River.
Where would you take a friend from out of town that the tourists wouldn't usually see?
We'd hire a couple of bikes and cycle up the Hudson River to the Cloisters, in Fort Tryon Park. Part of the Met museum (metmuseum.org), it was commissioned by John D Rockefeller to hold his vast collection of Medieval art. It's a really special place, and feels a million miles away from the mayhem of midtown.
What's your favourite time of year in the city?
It'd be easier to ask which is my LEAST favourite time. Summer is just too humid, and the subway is hell, while, indoors, the air con is cranked up to Ice Station Zebra and you need to wear a sweater. Everyone gets out of the city as soon as they can and escapes to the sea air: the Hamptons, Fire Island [pictured], Long Beach, Cape May. I'm still waiting for my invitation to someone's swanky beach house …
How has the city changed in the last 20 years?
More buildings. More people. Less grit. Less crime. There are fewer independent businesses, which makes me sad. It's so expensive to live and work here now that more and more people are being forced further into the outer boroughs. But t'was always thus. New York is constantly changing and evolving. In another 20 years it'll be something new entirely.
---
Ruth edits W42st magazine, which tells you all you need to know about what's happening in the Hell's Kitchen area. w42st.com. facebook.com/w42st; twitter: @w42st; instagram: @w42st