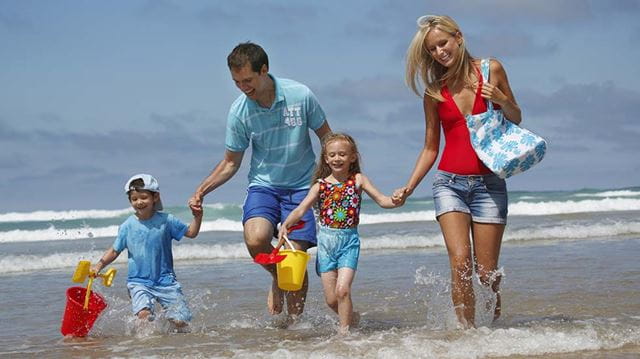 The kids have only just gone back to school following the summer holidays, but many families will already be looking ahead to the October half-term and the prospect of going away for a few days.
Of course, this year the global pandemic has caused a lot of uncertainty among people planning holidays. Many of the travel restrictions that were put in place at the start of the pandemic have now been lifted, but that doesn't mean things are back to normal yet, and there are a number of things to consider when booking a break – not least, whether you should travel abroad or stay in the UK.
Ironically, there's probably never been a better time to go abroad, as global restrictions on travel mean that many resorts and cities are much quieter than usual. Not only that, but tour operators and airlines have introduced some great offers for October half-term.
However, booking an overseas holiday is risky at the moment due to the government's rapidly changing guidelines. At just a moment's notice, your chosen destination could end up on the quarantine list, meaning you have to hole yourself away for 14 days when you return home – or you might even be forced to cancel your holiday altogether.
Staying in the UK is probably the safer option – your holiday is less likely to be cancelled, you'll avoid the self-quarantine risk and, unless you take public transport, there's much less danger of becoming infected with the coronavirus on your journey.
But demand for UK holidays is soaring, so bargains are thin on the ground at the moment. Also, some holiday parks are only offering limited facilities due to the coronavirus, so the experience could be different to what you were expecting.
Need help making up your mind whether to holiday overseas or stay in the UK this October half-term? Here, we answer some of the most pressing questions…
• Read the latest advice on overseas travel and holiday cancellations
I'd like to go abroad – what are my options?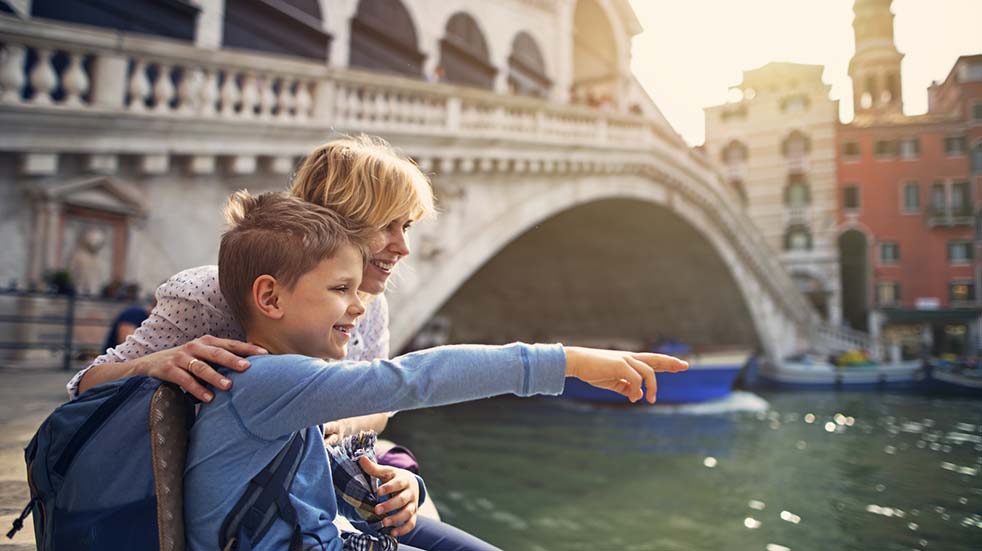 Many winter sun destinations, including the Canary Islands, Dubai and north Africa, are currently on the UK government's no-go list, but now is a great time to visit European cities. It won't be too hot and they will be relatively quiet. Tours will be less crowded, you're more likely to get the best tables in restaurants, and you probably won't have to queue for attractions – although you might have to pre-book timed tickets.
Venice and Lisbon have been noticeably quieter since the suspension of ocean cruises, which tend to swamp those cities with day-trippers. (Please note that people living in Wales and Scotland currently have to self-quarantine for 14 days when returning from Portugal). Beach resorts in the Mediterranean are also expected to be less crowded in October, although local restrictions might mean that restaurants, bars and clubs are closed or operating with reduced hours.
What are the safest holiday destinations?
You can check the latest infection rate for each country on the European Centre for Disease Prevention and Control's website. Note that the UK government is likely to remove a destination from its quarantine-exempt list if the rate of new COVID-19 infections there tops 20 per 100,000 people.
Of the most popular short-haul holiday destinations, Turkey and Cyprus are currently two of the least likely to have travel restrictions imposed – but there are no guarantees, as COVID-19 rates continue to fluctuate. Greece was added to Scotland's no-go list this week, while Wales has introduced a quarantine requirement for tourists returning from Antiparos, Crete, Lesbos, Mykonos, Paros and Zante.
Transport Secretary Grant Shapps has warned that holidaymakers should be prepared for further disruption, and in July even he was caught by surprise when the UK government advised against all non-essential travel to Spain, hours after he'd arrived in the country.
If I do decide to go away, are there any deals to be had?
Some of the best package deals to be had at the moment are for holidays in Turkey. TUI has knocked around a third off its brochure prices for some all-inclusive, family-friendly holidays. For example, prices for seven nights at a 5T hotel in Antalya start at £549 per person – a reduction of 33%.
Kuoni has knocked up to 50% off the price of holidays to Barbados, while its holidays in St Lucia come with free accommodation for up to two children per family. Prices start at £7,199 for a family of four in St Lucia, all-inclusive.
Ryanair is currently offering cheap October flights to several 'safe' destinations. These include Paphos in Cyprus from less than £40 each way; and Italy, Greece, Portugal and Ireland from less than £30 each way.
easyJet may have some cheap flights to destinations including Turkey, Greece and Italy if you can be flexible with your dates and avoid flying home on a Saturday.
What happens if travel restrictions are introduced after I've booked my holiday?
In the event of travel restrictions being introduced, operators are likely to cancel package holidays – in which case you should be offered a refund or the chance to visit an alternative destination.
Some operators have relaxed their T&Cs so that you can change your holiday if you change your mind. For example, TUI offers free changes, but only up to 28 days before departure. British Airways Holidays allows free changes, for any reason, for bookings made before 30 September for holidays up to the end of August 2021.
Airlines aren't obliged to refund flight-only passengers, but British Airways will give vouchers for last-minute cancellations on bookings made up to the end of September, while easyJet is allowing free changes, but only up to 14 days before the flight.
Are UK holidays a better option at the moment, then?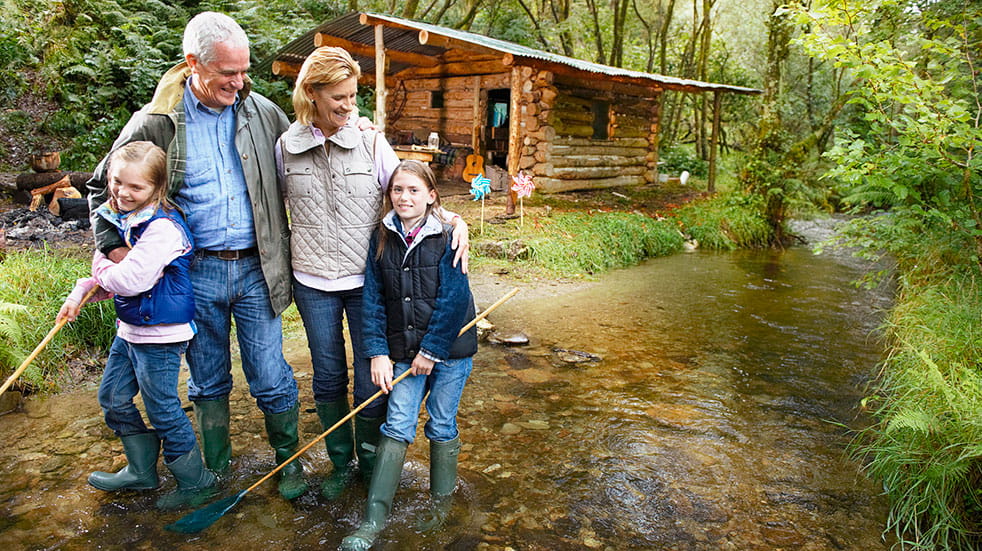 In some ways. Unless there's a local lockdown, there's no chance of getting stranded if you go on holiday to a UK destination. And if you choose to stay in a self-catering cottage, lodge, motorhome, caravan or boat, you'll easily be able to socially distance from other holidaymakers.
With no need to take COVID-19 tests or fill out forms before you travel or on arrival at your destination (which is a requirement in some countries), a UK holiday is not only less risky but less hassle.
• Read our guide to having a safe and happy holiday in the UK
What is the situation with facilities at UK holiday parks? Are they open?
Haven hasn't reopened its pools and isn't putting on entertainment at its show bars, but it does have pre-bookable activities and on-site restaurants.
Butlin's and Center Parcs have reopened most of their facilities, including indoor pools and spa facilities, but with restrictions on capacity. You'll need to pre-book entertainment, activities, restaurants and pool slots.
Butlin's is also offering a full programme of entertainment for October, but with reduced capacity to allow for social distancing. Guests must book in advance and also wear masks inside its venues.
Are there any UK holiday deals out there?
Discounts tend to be thin on the ground during half-term breaks due to a surge in bookings, but some companies are passing on the savings from the temporary cut in the rate of VAT for hospitality businesses, which has been reduced to 5% until January.
Hoseasons is offering seven nights in a lodge in Suffolk, on a park with an indoor pool, from £288. Butlin's has four-night breaks in Minehead from £132, down from £395. And, of course, if you're a member of Boundless, you can get money off UK holidays, not just in the October half-term but all year round.
• Discover the latest holiday offers for Boundless members
What if I'm not able to travel to my UK destination due to the coronavirus?
You might be covered by travel insurance if you're told to self-isolate, either because of a local lockdown, you've been in contact with someone with COVID-19 or you've had a positive test.
If you were due to travel to an area that has been placed in lockdown, your accommodation should refund you.
Photos: Getty Images